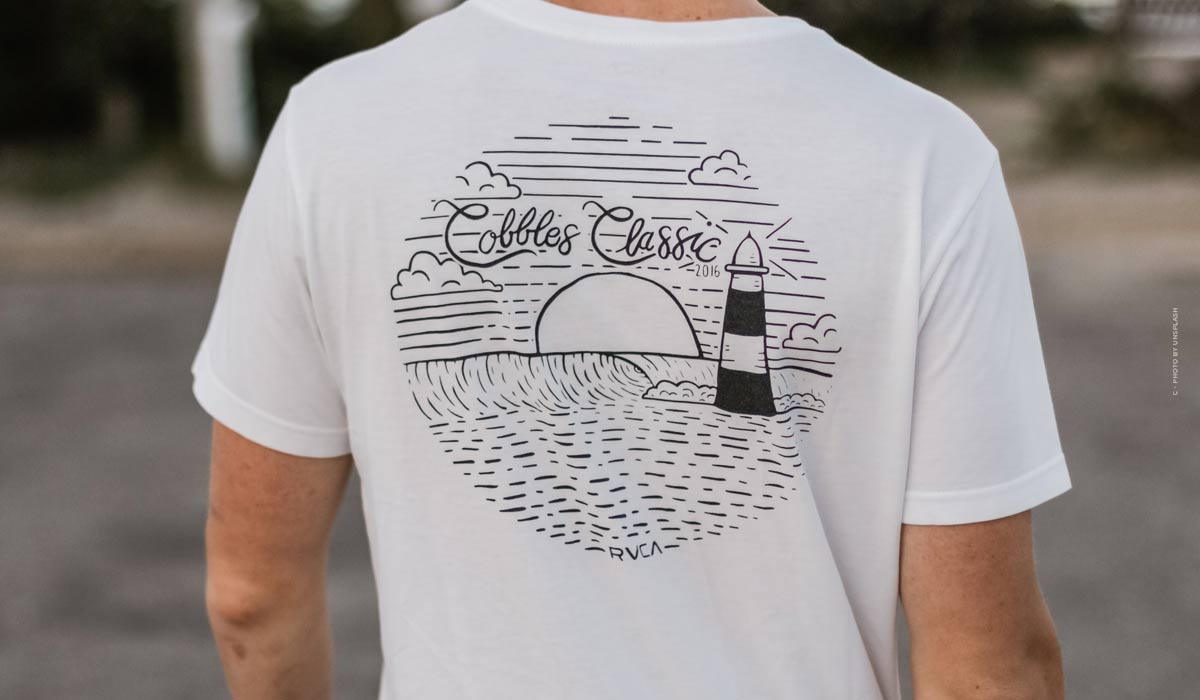 Fashion for men: How T-Shirts set statements
"Look me in the eye and I will tell you what kind of person you are" – you have certainly encountered such and similar sayings in the course of your life. This means that one person can quickly see through and assess another person. In fact, the first impression a person receives is often the most comprehensive. This first impression also includes the visual component, which depends above all on the style of clothing. The outer clothing in particular can allow conclusions to be drawn about the character of a person. In this article you can find out which T-shirts for men make special statements and what these statements reveal about you. New designs in our shop: Statement shirt.
Which T-shirts stand out in the men's fashion world?
A glance at current fashion magazines shows that the trend is moving towards bizarre colours and shapes. There is basically no limit to creativity. T-shirts with fringes, which remind of a cowboy look, are particularly striking. These are often contrasted in colour with the rest and are therefore the ultimate eye-catcher. In addition, a change in fashion can be seen that takes older generations back to the 80s. Polo shirts, denim jackets and carrot pants are once again in fashion and popular.
Apart from plain-coloured T-shirts with a striking colour tone, there are also many prints on T-shirts that show the interests of the wearer. For example T-shirts with the favourite band or game are meant. The focus is on the band or the game itself, which gives outsiders a first impression of hobbies and interests.
Who wears what?
As in many other areas of life, everything is possible in the fashion world. Accordingly, there is no rule that says who is not allowed to wear a certain style of clothing. Nevertheless, there is a clear trend when it comes to the use and wearability of fan articles. Print shirts are often seen by concert and festival visitors because they want to support their favourite band and feel more connected to them. In addition, these shirts are increasingly worn in large cities because the cultural diversity is more visible there.
If a clichéd view is taken of golf, polo shirts are found in over half of the players. These absorb body fluids well and offer a combination of casual clothing with a small amount of elegance. With reference to current trends, however, it is also clear here that a generalisation is not possible because polo shirts are often and gladly worn in everyday life.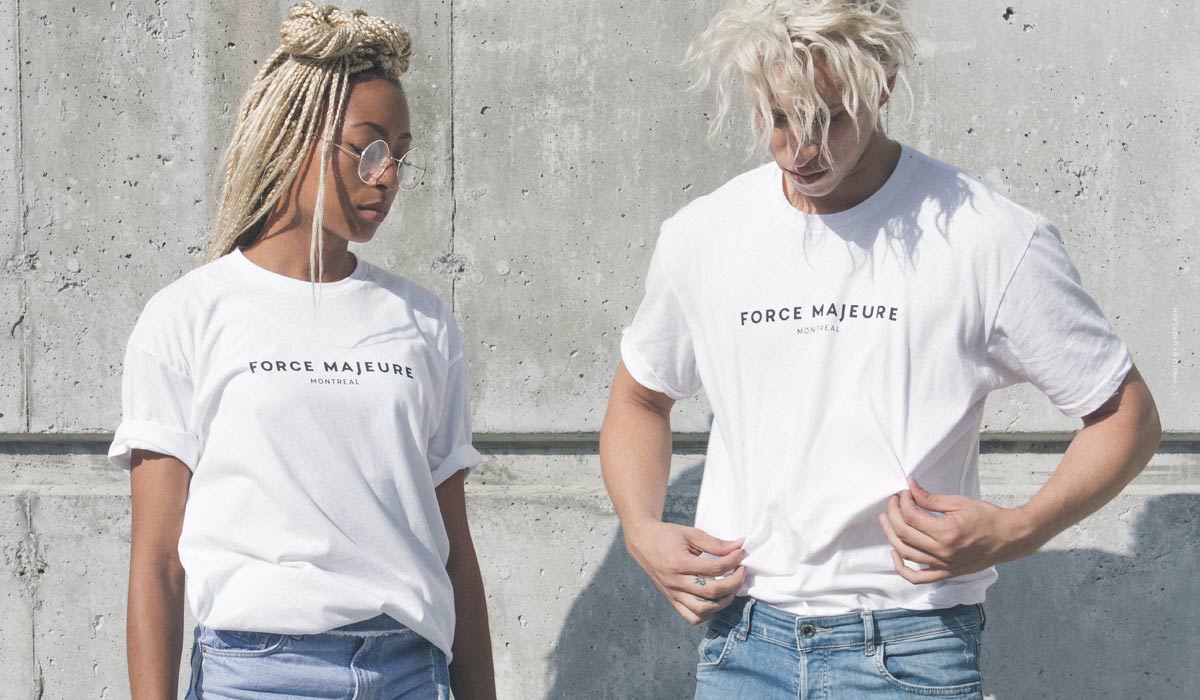 Which T-shirts are most popular with men?
Clothing is diverse and offers the wearer a variety of applications. Nevertheless, one type of T-shirt clearly remains in first place: the T-shirt with a crew neck. This can end close to the neck, but can also show more skin. As a rule, these are single-coloured shirts, which are especially popular in summer due to their loose cut.
However, these T-shirts are also available in fan articles and many print shirts, so that the wearer is the majority of all men.
In a way, every T-shirt represents a piece of character, so that the first glance can already decide about the future contact.
The hype about band shirts: John Lennon, Mick Jagger & Co
In former times they were a homage of the fans to their musical idols, today they are a trendy must have: band shirts. After a short break, they are enjoying great popularity again and are now being styled with a lot of stylistic breaks. But who are the rock legends whose faces, names and signatures can be found on the shirts? Here we present you the three most successful bands of all times.
The Beatles: British rock band with worldwide success
The four Brits are still considered the best-selling artists of all time. Not only did they revolutionize pop and rock music worldwide, they also won several multi-platinum awards and produced several studio albums and films. Their international tours were always sold out and the new generation is still familiar with the name. Among the most famous hits of the band are the songs "Let it Be", "Hey Jude" and "Yesterday". You can see the music video for the latter here:
The Rolling Stones: Five Americans redefine rock'n'roll
The band, consisting of front man Mick Jagger, bassist Bill Wyman, drummer Charlie Watts and guitarists Keith Richards and Brian Jones, went down in music history as a gifted rock'n'roll band. With their blues-influenced music they redefined the genre of rock in the 60s. In comparison to their British counterpart the Beatles, the band remained active for decades and continued to perform even after the death of guitarist Brian Jones.
Pink Floyd: Music legends of the Hall of Fame
During the six decades of their music career, Pink Floyd released more than 15 studio albums and sold nearly 300 million records. This makes the four-piece band one of the most successful bands of all time and holds several records. Their concert album 'The Wall', for example, is considered the best-selling double album of all time. Under the leadership of frontman Syd Barett, the band originally belonged to the psychedelic rock movement. Over the years, however, their musical style changed and their lyrics became more political.
https://fivmagazine.com/wp-content/uploads/2020/08/man-shirts-fashion-prints-bands-model-white-lettering.jpg
700
1200
Laura
/wp-content/uploads/2020/07/fiv-magazine-news-instagram-youtube-tiktok-influencer-fashion-interior-jewelry-real-estate-tips-help-logo.png
Laura
2020-08-06 11:38:36
2020-12-23 17:42:13
Fashion for men: How T-Shirts set statements