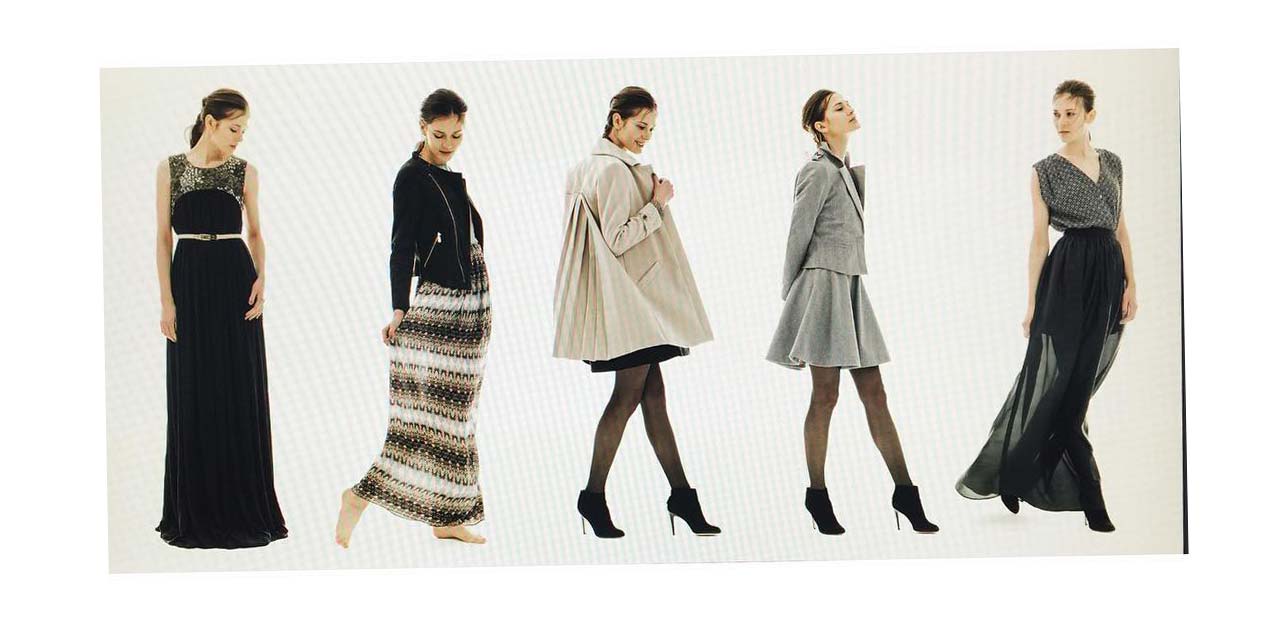 Fashion designer Selina Simon – studies, fashion label, success in a short time
After graduating in fashion design, Selina Simon quickly launched her own label. Since 2013, the young designer has been creating elegant and harmonious women's collections. On 09 she presents her new designs. I talked to Selina about her beginnings in the fashion business and her appearance at the CFD at the Mercedes Benz Center.
Selina Simon: Fast start in the fashion world – Her label
FIV: Selina, you have been active in the fashion business for a long time. You founded your own label in 2013 and have been going strong ever since. How did you find your way into fashion?


Germany - Spain - USA
Selina: I discovered my love for creativity, sewing and drawing during my school years. After my first attempts at sewing, I quickly decided that I wanted to pursue this passion further. For this purpose I attended the international fashion school ESMOD in Munich, where I successfully completed my diploma in 2011.
FIV: Was it clear to you that you wanted to start your own label right after your studies? Didn't you have any reservations?
Selina: The idea has always appealed to me. However, I would not have thought that I would dare to do it so early!
FIV: What is the key to success for you?
Selina: I think the key is not to rush into anything, to always believe in what you are doing, and to keep your goal in mind…and most importantly to practice perseverance in patience.
Designer Selina: "Sometimes I stand too close"
FIV: Where do you get your strength to remain steadfast in the sometimes difficult business? Where do you get support from?
Selina: The biggest support I get is from my family and my boyfriend. Sometimes I'm too close myself to see the big picture. Then I need someone to take me a step back to reflect on the essentials again. Often it is more harmless than I first thought.
FIV: What do you like most about your job?
Selina: What I like about my job is of course the creative side, being able to give free rein to my thoughts and see something new emerge! Combining and playing with different beautiful qualities and experiencing something different every day!
FIV: How would you define your own fashion style?
Selina: My personal fashion style is reflected in my collections. Every piece I design, I would also wear myself! I would describe the style as feminine, elegant and harmonious.
Selina about her fashion – stylish clothes
FIV: What does fashion mean to you?
Selina: For me, fashion means expressing yourself, defining yourself and not dressing up. It's important that you have your own style in which you feel comfortable and also like to show it to the outside world.
FIV: What or who inspires you?
Selina: Besides research on the internet and fashion magazines, I am of course always inspired by my daily experiences and the many impressions in everyday life. I actually always have many ideas in my head, I try to bring these with the colors and fabrics, depending on which color combination and mood I feel attracted to a level to create an overall picture. I find it very difficult to answer this question specifically. Ultimately, it is simply a personal taste or a gut feeling.
FIV: What is your favorite piece of clothing and why?
Selina: My favorite thing to wear is a loose print dress, which I can wear casually during the day as well as with my favorite pumps in the evening!
FIV: Besides your summer and winter collection you also offer a special Dirndl collection. How did you come up with this idea? A reference to your home in Munich?
Selina: It's not my home, but I studied there and part of my family lives in the area. I always love being in Munich. Since I love to wear dirndls myself, it was my wish right at the beginning of my studies to learn how to make them during this time, which I also managed to do through an internship. Lately I have been asked more and more about my Dirndls, so I made a small Dirndl collection myself!
Selina at the Cologne Fashion Days 2015
FIV: You will present your collection at the Cologne Fashion Days. What does it look like? What can we look forward to?
Selina: At the CFD I will sell my autumn/winter collection 2015 and present the summer collection 2016. This will also be shown at two fashion shows on the catwalk. From this collection I have made a special limited edition dress, which will be on sale exclusively at the CFD.
FIV: What makes the Cologne fashion fair so interesting and successful for you?
Selina: The fair offers young designers like me the opportunity to present themselves and at the same time to get in direct contact with customers. It's a nice way to present yourself, among other things also through the shows.
FIV: How did you come to the Cologne Fashion Days?
Selina: I exhibited at a pop-up event in Düsseldorf in September and then inquired about other fashion events in the area. The Cologne Fashion Days were recommended to me directly!
FIV: Do you see Cologne as a fashion city?
Selina: That's a hard question to answer. I feel that it is becoming more and more!
FIV: What are your professional goals?
Selina: My professional goals are clearly to establish myself on the market with my label and maybe to run my own boutique someday.
FIV: Besides the Cologne Fashion Days 2015, what else can we look forward to? Is there anything special coming up in 2016?
Selina: Yes, in February 2016 I will present my latest collection Autumn/Winter 2016/17 at the order fair "Pure" in London. I am already very excited!
FIV: Dear Selina, thank you very much for the interview!
https://fivmagazine.com/wp-content/uploads/2015/11/mode-designerin-selina-simon-studium-mode-label-erfolg-interview-erfolg-startup.jpg
640
1280
Stephan
/wp-content/uploads/2023/08/fiv-magazine-logo-news-influencer-fashion-interior-travel-real-esates.svg
Stephan
2016-04-09 18:08:38
2016-04-09 18:08:38
Fashion designer Selina Simon – studies, fashion label, success in a short time