The designer duo from AIKYOU, Berlin – Finest Lingerie
AIKYOU – two women with one vision: to conquer the fashion world with a special lingerie brand for women with smaller bust sizes. The name of the German lingerie label comes from Japan and means "love, charm & respect". Following this, fashion designers Bianca Renninger and Gabriele Meinl create their stylish bra collections. We talked to them about the quality of fashion and their inspiration & idea for founding their fair trade lingerie label AIKYOU.
Gabriele and Bianca: Teamwork!
FIV: First of all a few questions about your personality: What could you never do without in your everyday life?


Germany - Spain - USA
Bianca: To my dog.
Gabriele: To my tea.
FIV: What does a perfect day look like for you?
Gabriele: If the work goes well, we have developed something beautiful together and then there is still room for leisure and free time – perfect!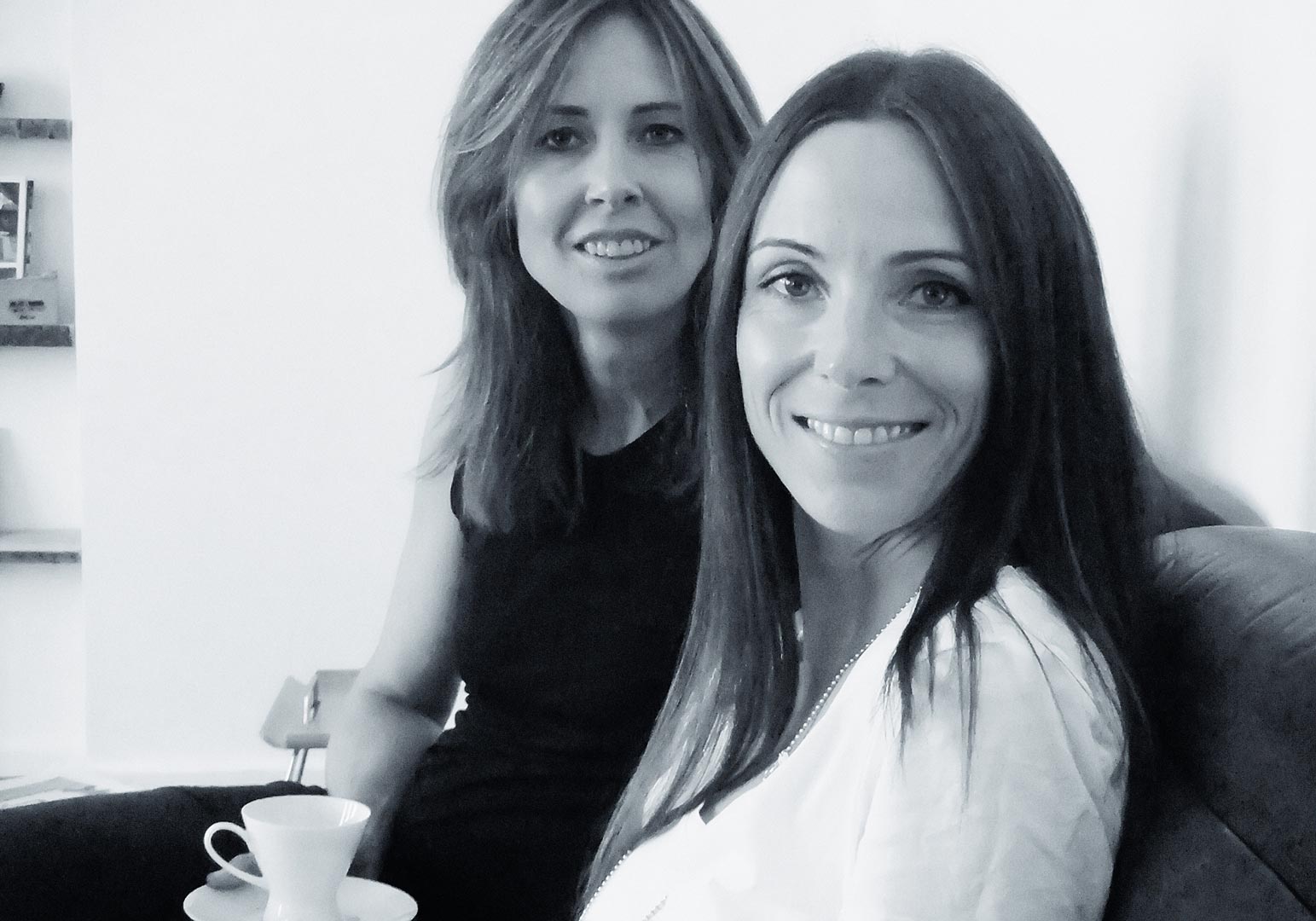 Styling priority for AIKYOU: Quality & Sustainability
FIV: Now a few questions about fashion and styling: What do you consider the biggest fashion sin of today?
Bianca: Straight bra straps, worn under a ring back top, which you then see on the shoulder and back. Or the transparent plastic strap version of it. In our eyes a no-go! That's exactly why we have a special ring back bra in our collection.
FIV: Do you think that the quality of clothing can always be defined by the price? For which clothes are you willing to dig a little deeper into your wallet?
Gabriele: In our opinion, what counts when buying clothes is the right cut, good material and high-quality workmanship – as well as sustainable manufacturing conditions. A piece of beauty and quality that you can enjoy for a long time.
FIV: Has the fashion industry changed in your eyes in the last few years? In what way?
Gabriele: Knowledge about the manufacturing conditions of fashion has grown, both in terms of the environmental friendliness of material production and the social conditions under which clothing is produced.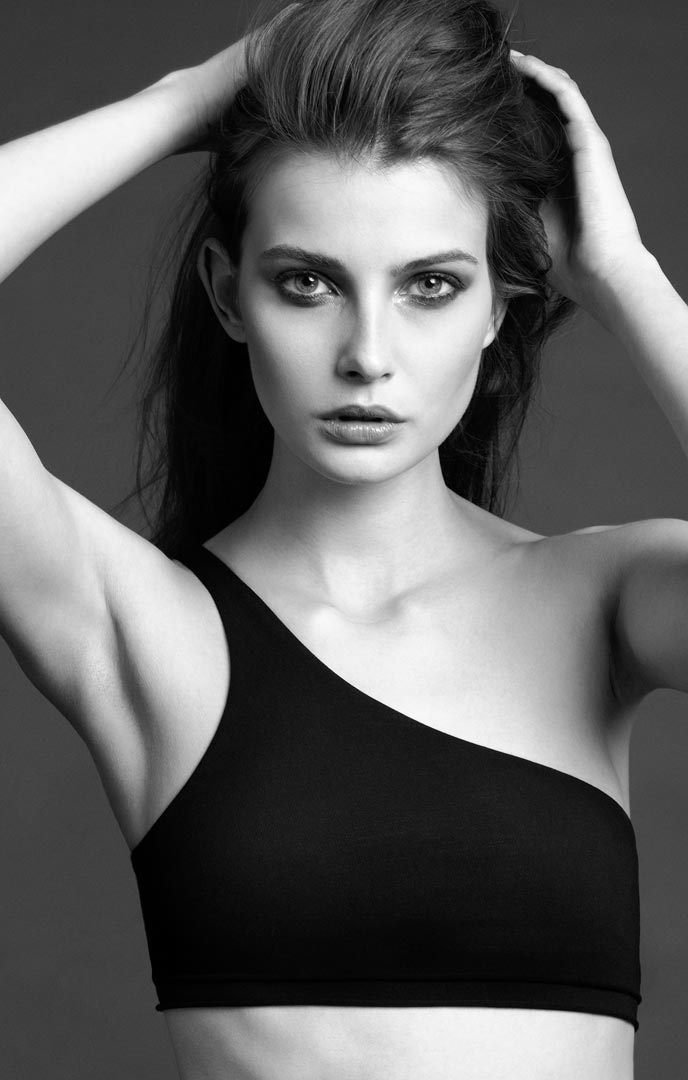 The AIKYOU philosophy: "It's not the breast that's wrong, it's the bra".
FIV: How did you two actually meet and how did the idea to found the underwear label AIKYOU together come about?
Bianca: We got to know each other 15 years ago. Since then, we have worked together again and again, so we knew what we expected from each other and, above all, that we could rely on each other. What else connects us: We both have small bust sizes. And the bra range for this has not satisfied us for a long time. Typically, bra styles use the one same cut for a wide range of sizes from cup A to D, usually with rigid underwires and paddings: a one-size-fits-all package that somehow makes all breasts look the same and often doesn't fit properly. And because we think small breasts are great just the way they are, we founded AIKYOU: the first label to specialize in lingerie for small breasts without push-ups.
FIV: What specifically inspired you to design Fairtrade underwear?
Gabriele: That was a matter of course from the very beginning. We always wanted to produce sustainably, with regional production as far as possible and short coordination paths. We work with suppliers in our vicinity who can offer us certified materials and transparent production conditions, e.g. in the production of our Fairtrade organic cotton dyed according to the GOTS standard.
FIV: What do you want to convey with your lingerie collections?
Bianca: Small breasts are great. There's nothing wrong with them. It's not the breasts that are wrong, it's the bra that doesn't show them off in their own beauty, but tries to hide them. Our bras are made to attractively showcase small breasts, with cuts specifically designed for small cups. Like many other women with small breasts, we do not find a look with "200 percent push-up", as offered by some manufacturers, feminine and sexy, quite the opposite.
FIV: What has been your greatest success or your best experience on the job so far?
Bianca: The best thing for us is the positive feedback we always get from our customers. We often hear: "I've been looking for this for so long, finally it's available! That is the best confirmation for us, to know that our lingerie is sought after and appreciated.
FIV: What do you like most about your job as a designer?
Gabriele: We can realize our own ideas and see how they are received by others. This feedback then flows back into our work. This allows us to serve our specific fashion segment very precisely. That is a very inspiring process.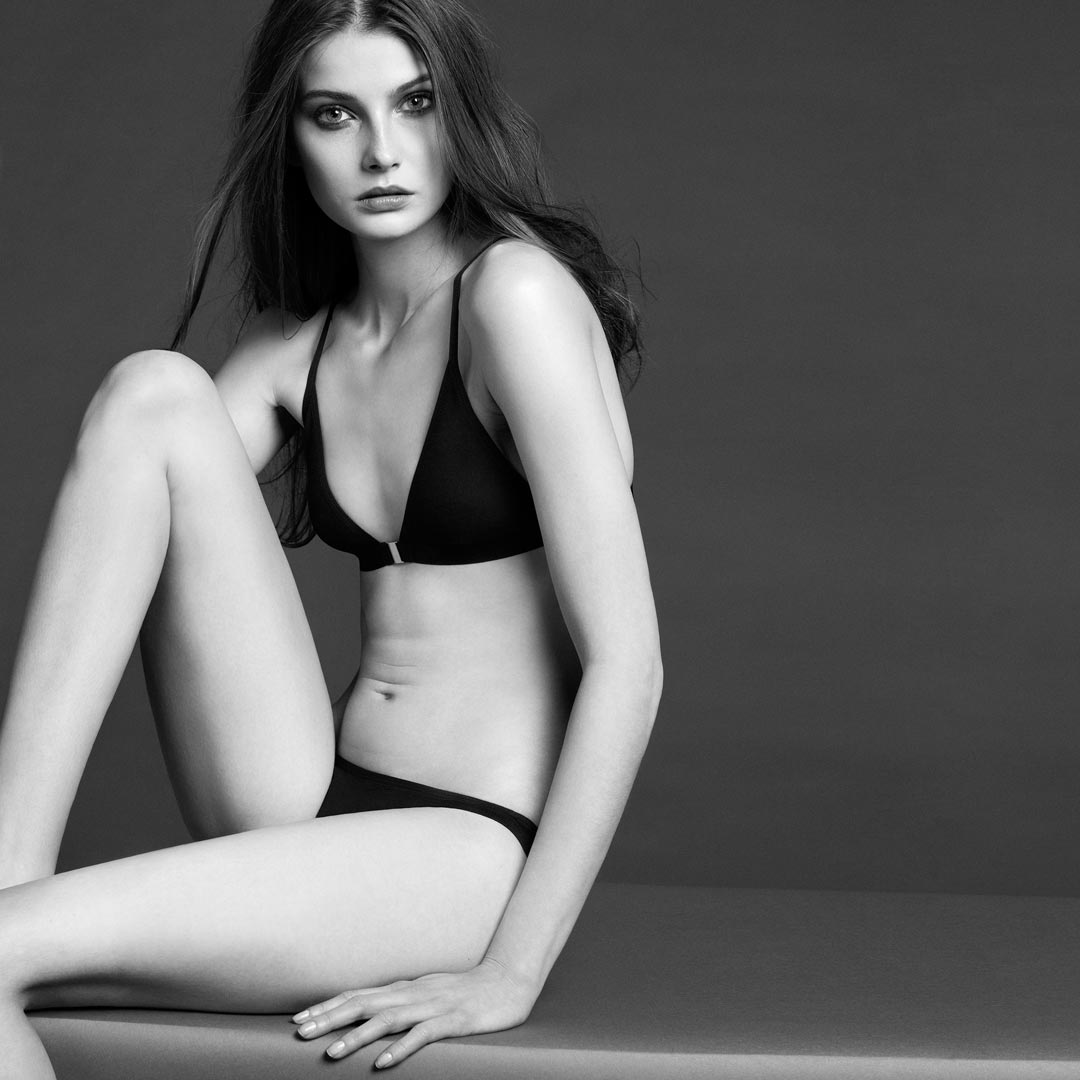 FIV: What does a typical working day look like in your job as a designer?
Bianca: Fortunately, there is no typical working day, just always a next goal. The things we have to deal with are so diverse: every day brings new inspirations and challenges.
FIV: When are you releasing a new collection and where can people buy your collections?
Bianca: At AIKYOU we don't have a completely new collection twice a year. Instead, we add new pieces or colours to our year-round model range on a seasonal basis. The best way to get an overview of the entire collection is to visit our online store, and a directory of boutiques that carry AIKYOU can be found in our store finder (all at www.aikyou.de).
FIV: What are your plans for the future? Do you have anything special coming up in the near future?
Gabriele: We are just planning an exciting collection expansion that will take into account even more different needs of women with small breasts. And overall, we are working on anchoring the self-image that small bust sizes are wonderful and just as great as other sizes more and more strongly in the public's consciousness.
FIV: Gabriele and Bianca, thank you for the interview!
Further information about the designers of AIKYOU


https://fivmagazine.com/wp-content/uploads/2015/06/AIKYOU-TITLE.jpg
372
980
Stephan
/wp-content/uploads/2023/08/fiv-magazine-logo-news-influencer-fashion-interior-travel-real-esates.svg
Stephan
2015-12-16 09:17:43
2015-12-16 09:17:43
The designer duo from AIKYOU, Berlin – Finest Lingerie