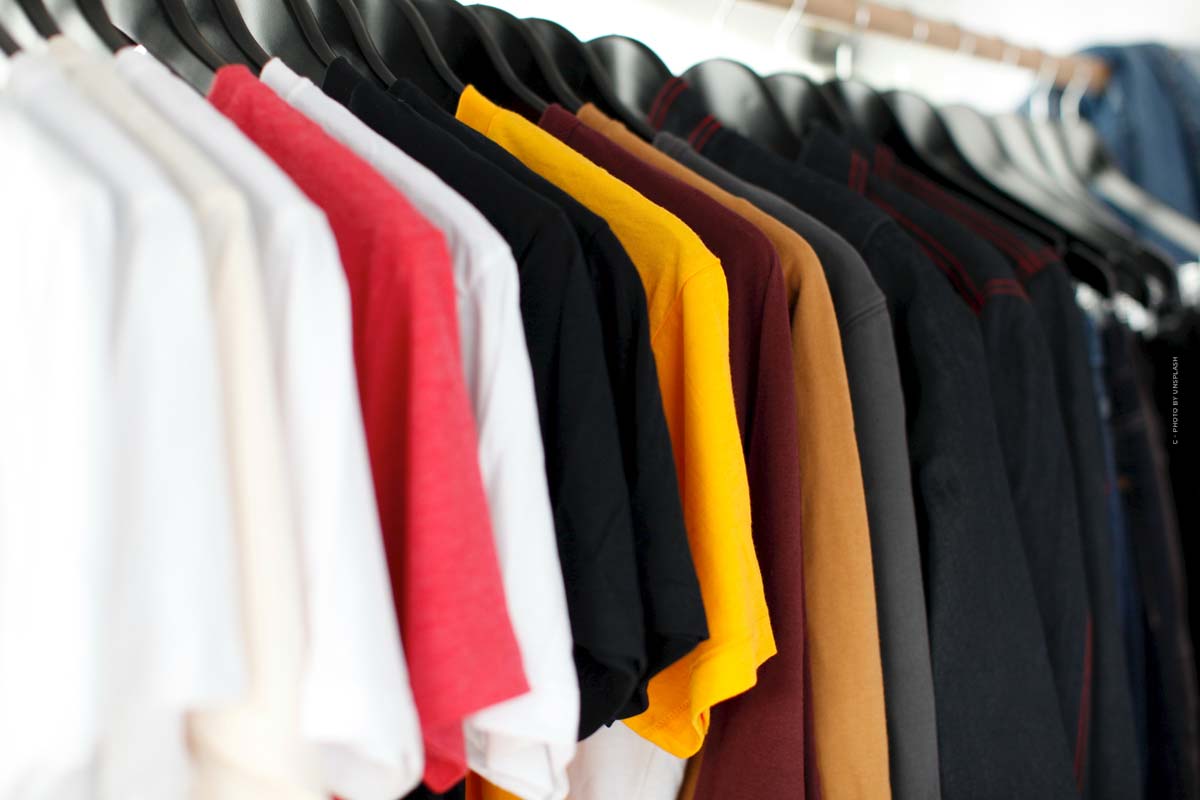 H&M videos: Grooming tips, sustainability and moving interviews from the LGBTQ+ community.
ï "¿H&M– H&M is an internationally known Swedish fashion company founded in 1947 by Erling Persson. The company is now one of the largest fashion retailers in the world, offering fashion and accessories for women, men, teenagers and children at affordable prices. H&M has more than 5000 stores in over 70 countries and also sells its products online. The company places great emphasis on sustainability and has set a goal to be completely climate positive by 2030. This article not only provides you with exclusive care tips to keep your favorite clothes beautiful for a long time, but also gives you an insight into H&M's efforts to promote sustainability. You'll also find moving interviews with strong personalities from the LGBTQ+ community.
Garment care tips: H&M's YouTube channel shows how it's done
Crap! Your shirt lost a button? Your favorite sweater is once again full of make-up stains? On the brand's YouTube channel you'll find exciting tips and tricks for the care of your beloved garments. You'll be shown how to properly handle certain materials, such as silk or wool, how to wash properly and in an environmentally friendly way, or how to get hands-on with needle and thread – be curious!!!
Check out more tips and tricks on the brand's YouTube channel here:


Germany - Spain - USA
H&M x Sustainability
H&M, one of the world's leading companies in the fashion industry, has undergone an impressive development in terms of sustainability in recent years. The company recognizes that it has a responsibility to minimize the fashion industry's environmental footprint and is working specifically on solutions to create a more sustainable future.
Sustainability at H&M: The Circular Design Story and its resource minimization measures
H&M's Circular Design Story shows how a company can help minimize resource waste and create a more sustainable future through targeted action and collaboration with other players in the textile industry. H&M began in 2013 with the launch of a clothing collection called "Close the Loop." This collection consisted of garments made from recycled materials and encouraged customers to bring back their old clothes to be recycled. Since then, H&M has stepped up its efforts, focusing on various initiatives such as recycling garments and textiles, offering repair services and introducing rental services.
Check out more on this topic here!
H&M's sustainability initiatives for a greener holiday season
"Beyond the Rainbow": H&M stands up for the LGBTQ+ movement
Beyond the Rainbow is a campaign supported by H&M that aims to reveal the true meaning of the Pride flag. The Pride flag is a symbol for the LGBTQ+ movement and stands for diversity, tolerance and acceptance. The Beyond the Rainbow campaign is designed to help spread the message of the flag and raise awareness about the rights of LGBTQ+ people. One of the key elements of the campaign is the interviews with different personalities who talk about their personal stories related to the issue. These interviews not only show the diversity of the LGBTQ+ community, but also the challenges they face. By sharing personal stories, the campaign aims to raise awareness about the importance of acceptance and tolerance in creating a more inclusive society.
"The Moving Story of Héctor Trejo: An Important Voice for the LGBTQ+ Community."
Héctor Trejo is an important figure within the LGBTQ+ community. His journey has been one of pain, tears, and loss. But Héctor knows the importance of being yourself, no matter the cost. As a gay man born and raised in Mexico, Héctor has experienced many challenges related to his sexuality. He recalls moments of uncertainty and fear as he tried to hide his sexuality from his family and friends. In an interview with H&M, Héctor tells how he left his family at the age of 18 to move to a city where he felt safer to be himself. His story will move you to tears and touch your heart!
Mj Rodriguez: Interviewed by H&M about her journey to self-acceptance
Mj Rodriguez is a well-known actress and singer and trans woman known for her role in the series "Pose." In an interview with H&M as part of the Beyond the Rainbow campaign, she talks about her personal journey to self-acceptance and the importance of representation for the LGBTQ+ community. Mj stresses the importance of empowerment and emphasizes that everyone has the right to express and be proud of their identity. Through her involvement with the campaign, she hopes that more people will stand up for the rights of LGBTQ+ people and create a more inclusive world.
https://fivmagazine.com/wp-content/uploads/2020/11/trends-statement-shirts-damen-weiss-rosa-orange-schwarz-blau-kleidung-oberteil.jpg
800
1200
Greta
/wp-content/uploads/2023/08/fiv-magazine-logo-news-influencer-fashion-interior-travel-real-esates.svg
Greta
2023-03-29 12:00:07
2023-03-29 12:00:07
H&M videos: Grooming tips, sustainability and moving interviews from the LGBTQ+ community.