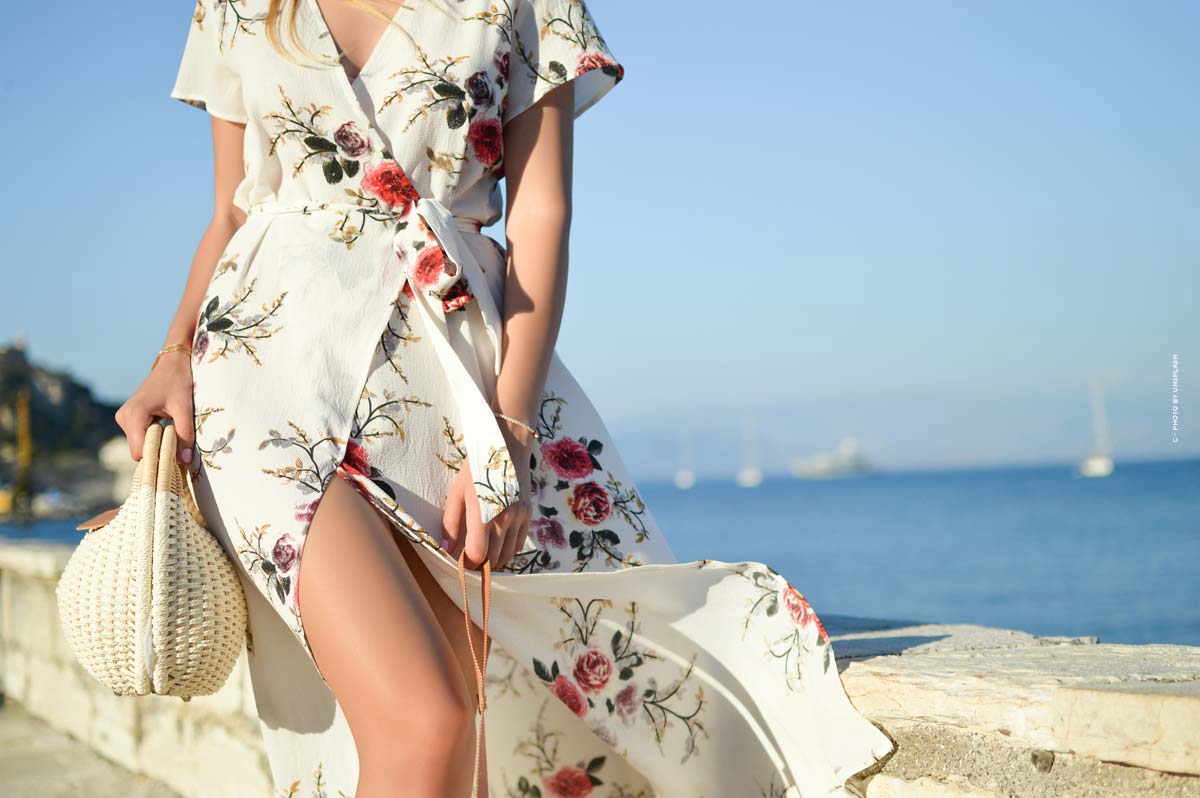 Fashion Label H&M: Prices, Assortment, Cooperations & Sale Actions
H&M – The most famous fashion label in Europe! The international brand is not only known for its inexpensive articles, but also for its simple and plain style. Erling Persson, inventor of the label became successful with his Swedish clothing concept. Meanwhile there are stores all over the world – more than 4,000 stores are represented worldwide. Even the brand's online store doesn't let you grumble! Continuous sales promotions, as well as H&M's multitude of sub-brands speak for themselves.
Facts and Success Story
The international fashion label H&M (Hennes & Mauritz) was founded in 1947 by Erling Persson. Meanwhile the group owns a total of 4,000 stores in over 60 different countries worldwide. In addition to fashion, the range includes accessories, make-up, shoes and even home accessories.  The brand's first store opened in Sweden with the aim of offering affordable women's fashion. Erling Persson's concept was successful and after a short time the business expanded into Scandinavia, followed by Europe, America and Asia.  Eleven years later, the designer bought out Mauritz Widforss, a fishing outfitter. This is where the present name of the model label Hennes and Mauritz came from. For many years H&M has been one of the most popular fashion stores in Europe. Since 2004, the brand has been offering collections in cooperation with world-famous designers, including Karl Lagerfeld and Versace. Celebrities also get the chance to cooperate with the company. Newcomer singer Mabel brought out her first collection with H&M this year.
Sale actions & Coupons
The fashion group offers discounts throughout the year. Especially after the summer and winter time, H&M completely sorts and restructures. For members of the brand, there is a 10% discount on the first order, discounts all year round and free shipping to their homes.


Germany - Spain - USA
H&M brands
Sub-brands of H&M are among others "Divided" for youth, women and men fashion, "L.O.G.G. The sub-brands of H&M are among others: "Divided" for youth, women's and men's fashion, "L.O.G.G.", which offers leisure fashion, "&denim" a jeans brand for women and men, the plus-size collection "H&M", the pregnancy fashion "MAMA", an underwear collection "Basics", the sustainable collection "Conscious", the high-quality collection "Premium" and the beauty collection "by H&M".
The company Hennes & Mauritz also bought up other well-known fashion labels in recent years. We introduce them to you with the most important information!
monki
Since 2008, the women's clothing brand has joined the H&M Group with clothing and accessories
Monki was founded in 2005 and one year later they opened three stores in Stockholm
Now there are branches in China, Denmark, Germany, Austria, Finland, France, Hong Kong, Norway, Russia, Sweden and the Netherlands, among others
Cheap Monday
The brand was originally established in Sweden in 2000.
H&M bought the label from its owner six years later
Cheap Monday has stores in Copenhagen, London, Stockholm, Beijing, Shenyang and other cities
weekday
The brand Weekday has been in existence since 2008 and is known as a hip brand for young adults
H&M acquired the Weekday brand in 2006 and integrated it into the H&M Group
Stores of the brand are represented in Germany, Denmark, Finland, Norway, Sweden, Japan, Austria and the Netherlands
& Other Stories
& Other Storie was introduced into the H&M Group in March 2013
Stores can be found in Copenhagen, London, Paris, Vienna, Berlin, Hamburg, Cologne, Frankfurt am Main, Mannheim, Munich, Milan, Rome, Barcelona, Stockholm, Brussels, Ghent, Amsterdam and Antwerp, among others
The brand offers women's clothing, shoes, cosmetics and decorative items
Arket
Arket offers, among other things, men's and women's clothing and accessories
The first store was opened in London
The first store was opened in London
So far, another 15 stores have opened in six Western European countries, each with a café
Afound
In June 2018, H&M opened stores under the name Afound in Stockholm and Malmö, where high-priced designer brands were sold at lower prices
Followed by other stores in Gothenburg and Kristianstad, the fashion label grew
/Nyden
2017 H&M launched the /Nyden fashion brand with affordable luxury fashion
In some countries /Nylon was sold via the online store of H&M
COS
The fashion concept with fashion for women, men and children was launched by H&M in 2007
The first store was opened in London in the same year
Assortment: Men, Women & Children
The fashion group's product range extends from menswear to toddler fashion. The chain also offers a separate line for young people. However, the company has long since ceased to limit itself to just fashion, offering shoes and accessories such as jewelry or handbags, swimwear and beauty articles.
Trademark & Target group
The trademark of the Swedish fashion label H&M is not only the affordable price but also the chic and neutral style of the clothes. However, there are also eye-catching prints next to the variety of basic clothes. The concept of H&M: There is something for everyone. So they offer the "Conscious Collection" for environmentally conscious buyers or the "Premium Quality" fashion for more demanding customers. The fashion group always orients itself to current trends, also from the high fashion sector.
H&M Conscious
H&M Conscious offers fashion from sustainably sourced materials and using more sustainable processing methods. The Conscious fashion collections can be found all year round in the stores and on the Internet at H&M. The clothes are marked with a green label. What does a product come from when it wears a Conscious tag? To be eligible for H&M Conscious, a product must contain at least 50% sustainable materials, such as organic cotton or recycled polyester. For many Conscious products the percentage is higher. The only exception is recycled cotton which, for quality reasons, can only make up 20% of a product at most.
H&M Home
Fashion group H6M offers numerous home furnishings in addition to clothing and accessories. From bed linen to candles: H&M Home has everything! If you are looking for decoration, pillows & pillowcases, storage & organization, carpets, bed linen, furniture, curtains, lighting, homewear, serving dishes & tableware, bath & shower accessories, blankets, wrapping paper, cooking utensils & baking accessories or toys, you have come to the right place with the Swedish fashion company! The minimalist, simple design, often in white, nude or grey and brown tones, is the trademark of the collections.
H&M: Cooperations Designer
Over the years, the fashion label cooperated with many well-known fashion designers. Together with Karl Lagerfeld or Kenzo, inexpensive fashion was created, from t-shirts and sweatshirts to pants and accessories.
2004: H&M x Karl Lagerfeld
2005: H&M x Stella McCartney
2006: H&M x Viktor & Rolf
2007: H&M x Roberto Cavalli
2008: H&M x Comme des Garçons
2009: H&M x Jimmy Choo
2010: H&M x Lanvin
2011: H&M x Versace
2012: H&M x Marni
2012: H&M x Maison Martin Margiela
2013: H&M x Isabel Marant
2014: H&M x Alexander Wang
2015: H&M x Balmain
2016: H&M x Kenzo
2017: H&M x Erdem
2018: H&M x Moschino
2019: H&M x Giambattista Valli
2020: H&M x Sandra Mansour
Campaign: Mabel x H&M
In 2020 New-Comer singer Mabel brought out her first collection with H&M. The collection includes dresses, bags, jackets, pants and many other accessories.
Campaign: Giuliva Heritage x H&M
Giuliva Heritage designed together with H&M many beautiful basic parts, suitable for the autumn!
H&M: Cooperation Stars
Fashion brand H&M also does not miss out on well-known faces for its collections. Over the years, stars like Madonna or Zara Larsson have become the faces of the new collections.
2007 (spring): H&M x MADONNA
2007 (summer): H&M x Kylie Minogue
2008 – 2012: Fashion Against Aids (Rihanna, Tyga, Katy Perry, Timberland and many more)
2012: H&M x Anna Dello Russo
2013 (spring): H&M x Cro
2013 (summer): H&M x Béyonce
2015: H&M x Katy Perry
2011: H&M x Zara Larsson
2018: H&M x Dagi Bee
2019: H&M x Lena-Meyer-Landrut
2019: H&M x Richard Ellen
2020: H&M x Giuliva Heritage
2020: H&M x Mabel
H&M Fall Collection 2020: Must-Haves
Autumn is here! To go with it, H&M offers the must-haves for the autumn. Cozy wool sweaters, long coats and dark jeans: That's what you need this year.
https://fivmagazine.com/wp-content/uploads/2020/10/hundm-kleidung-kollektionen-2020-sale-geschaefte-herbst-sommer.jpg
798
1200
Lisa-Marie
/wp-content/uploads/2023/08/fiv-magazine-logo-news-influencer-fashion-interior-travel-real-esates.svg
Lisa-Marie
2020-10-11 07:00:01
2020-11-10 12:18:50
Fashion Label H&M: Prices, Assortment, Cooperations & Sale Actions