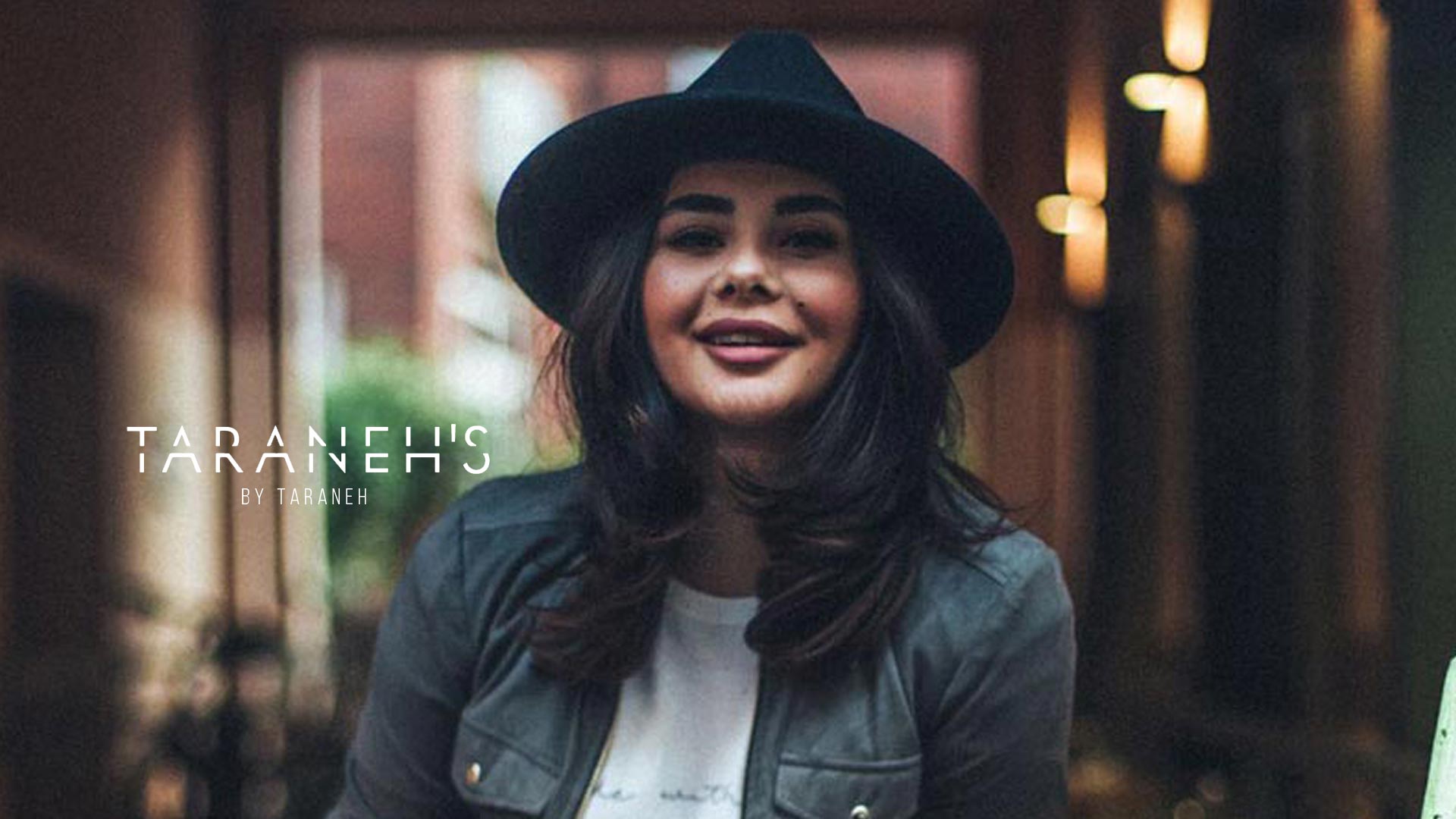 Taraneh – Instagram Star and Fashion Designer
Taraneh is not only an Instagram star and inspires her over 114,000 fans daily with great new outfit trends and lifestyle posts, but she is also a designer herself and has just founded her own label 'taranehs'. We talked to her about her dreams, her career and of course about fashion and styling.
Was this always your dream job?
In fact, inspiring people has always been my dream. But I would never have thought that I now have such a reach through Instagram.
I am also grateful for this, as I was able to launch my own fashion label earlier than expected.
So far, I've been spared any competitive struggles.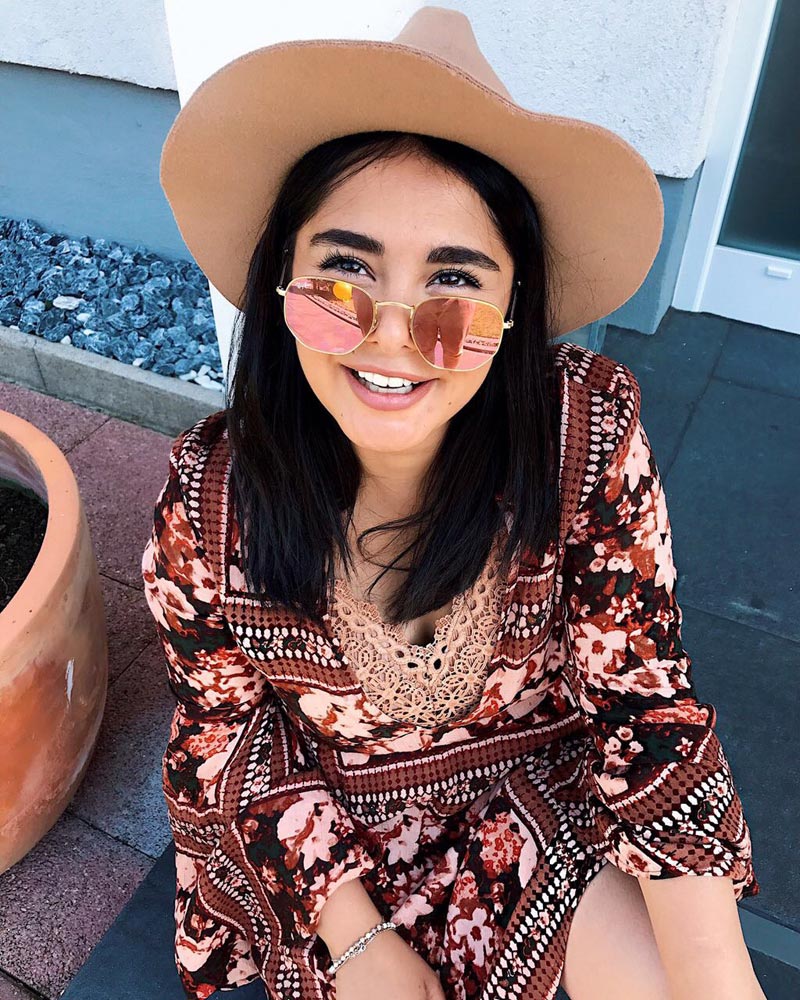 When and how did you start your career?
Well, I wouldn't call my career a career yet. Until now I think it's a very nice phase in my life and of course I hope, also because of the things that have developed next to Instagram, that I can build something great.
But it started quite simple: I posted pictures of my outfit and everyday things. Little by little, the number of followers increased. But that was not planned at the very beginning.
What is the relationship with your colleagues like? Do friendships develop or is there a lot of competition?
I've made a lot of friends through Instagram and blogging. I've been lucky enough to really only make acquaintances with great girls. Some of them I know from before the hype about Instagram came.
So far, I've also been spared from competitive battles, if they exist at all. I'm a positive person and would rather help people so that we can be successful together. And thank God, I have met many girls who think the same way.


FragranceTip.com by FIV
What makes you happy?
I am a total family man. I have a very large family and I'm always incredibly happy when we all get together at anyone's house on days off.
From morning to night we talk, eat, shout and laugh. These are some of the most beautiful days for me, because I also know that it is not a matter of course. I am grateful for that and try to enjoy every second with my family.
What are your fashion favorites/must-haves and why?
Cool rocky ankle boots, I wear them with almost everything. In addition, a biker leather jacket and I love sunglasses, even in winter they are usually not missing.
What are your top 5 beauty essentials you can never travel without?
Deodorant, my day and night cream, a hairbrush, lip balm, and cotton swabs.
I would have no problem at all traveling without my make up, but I really can't do without these products.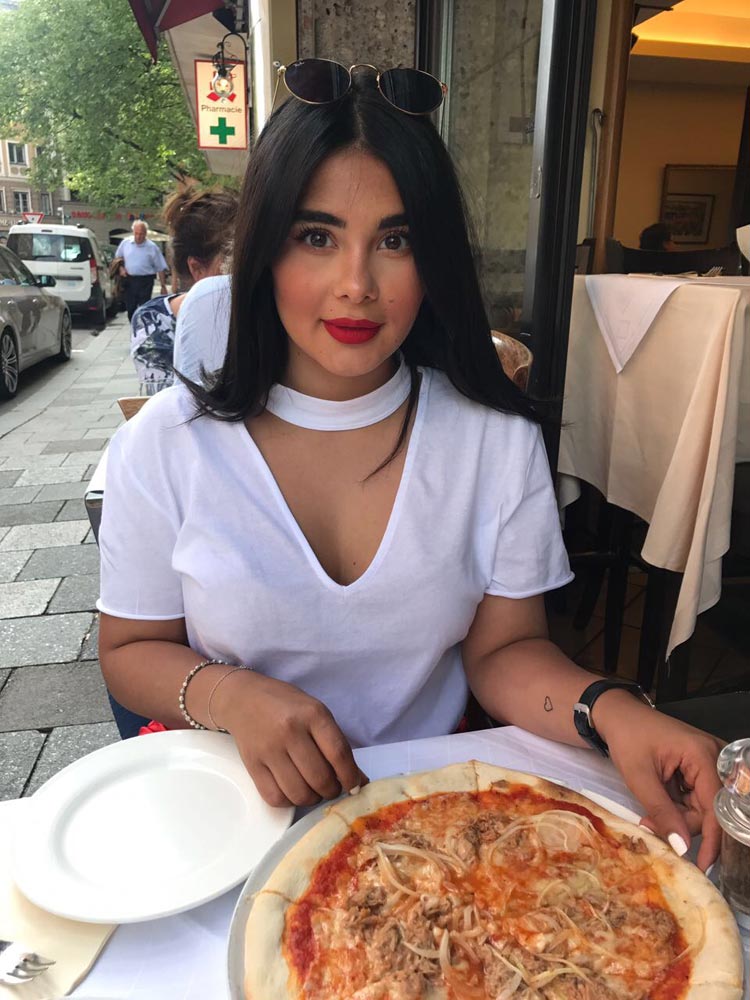 It doesn't always have to please others, it has to please you.
What's your styling tip?
The most important thing is to dress, make up and style yourself the way you feel comfortable. If you let yourself be talked into something or force yourself into something, it looks very quickly dressed up and you slip into a role that you are not at all.
I think that you are most beautiful when you feel good. It doesn't always have to please others, it has to please you.
What's a perfect day for you?
I love the sun. That means, if the sun shines in the morning, the day can only be good. Then it doesn't really matter what I do, as long as I'm outside and the sun is shining.
What is your recipe against listlessness? What motivates you?
Everyone knows that nice and relieving feeling after having accomplished something. Whether it is to have learned, to have done paperwork or simply to have cleaned the apartment.
Whenever I am listless, I imagine this feeling. Then I pick myself up, turn the music up loud and get to work. Or my husband forces me to get going, that happens too. But those moments are part of it. Everyone needs that time for themselves, doing nothing. The important thing is that you motivate yourself again and don't fall into a hole.
Thank you Taraneh for the great interview!
If you'd like to see more from Taraneh, head over to her Instagram. You can find her collection here.
https://fivmagazine.com/wp-content/uploads/2017/05/taranehs-interview-label-fashion-mode-style-design-blogger-beauty-instagram.jpg
1080
1920
Stephan
/wp-content/uploads/2023/08/fiv-magazine-logo-news-influencer-fashion-interior-travel-real-esates.svg
Stephan
2017-07-08 15:00:16
2017-07-08 15:00:16
Taraneh – Instagram Star and Fashion Designer