Capital investment designer fashion: shoes, jackets and expensive bags
Designer fashion as an investment? Shoes, jackets and expensive bags, high fashion is not only conquering the metropolises of this world, more and more investors are also betting on designer pieces. Haute couture is at the top in New York, Dubai but also in Beijing. The leading luxury brands are earning billions. We take a look at the most popular high fashion designers and potential investment objects.
Back to the Capital Investment editorial.
Fashion: advantages, disadvantages and risk
Also for designer fashion, let's first take a look at the general parameters.


Germany - Spain - USA
The great advantage with designer fashion is that fashion from designer labels can be easily purchased by any consumer in a boutique. It comes even better, when needed it offers practical benefits for the buyer. However, those who buy bags & co. from Hermés, Prade, Versace & Co. are not so much focusing on practical benefits as on value enhancement. The purchase and the transport is also anonymous, no buyer is registered.
If you have a lot of fashion pieces, you must have appropriate storage facilities. Risk and return are medium to high, for the right pieces. To emphasize once again: Risk is also high. Trends come and go, fashion brands also depend on opinions, nowadays especially on influencers.
Advantage
Availability for Everyone
Purchase anonymity
Disadvantages
Risk in case of loss of value due to trend shift, news or influencers
Storage capacities
Top 10 Luxury Fashion Brands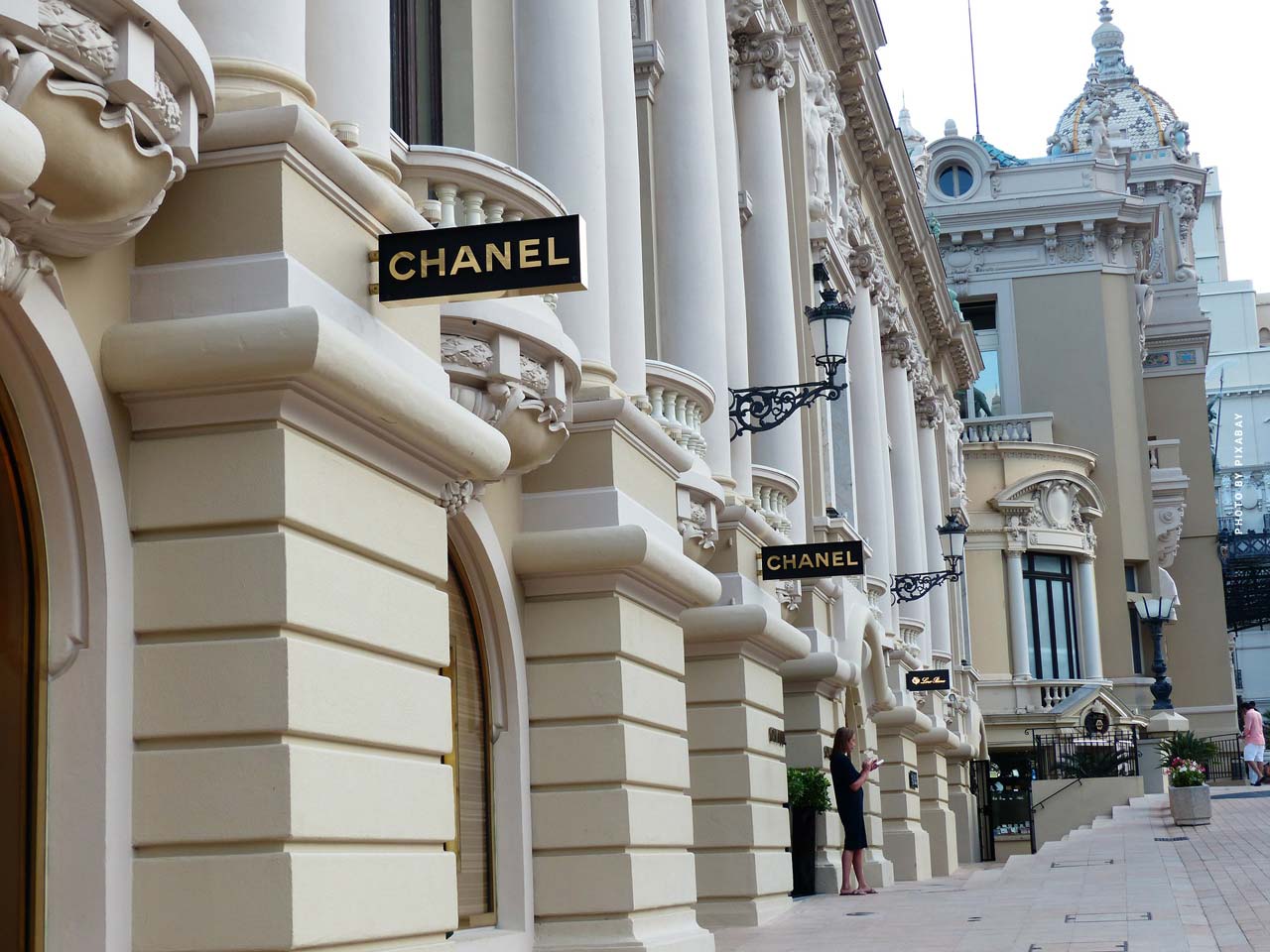 The top 100 list of the World Luxury Association – pure luxury! On Instagram, Youtube, TikTok & Co. everywhere you see luxury travel, expensive handbags, sports cars and exclusive products from jewelry to make-up. But who are the leading luxury labels? We have researched the top lists for you. Luxury goods are not only for personal well-being, in short lifestyle. Expensive products are also seen as an investment, for example handbags as an investment. We have the most important brands in the world for you! These brands promise long-term investment success: Top 10 luxury fashion brands.
High Fashion Brands
How clothing became haute couture
In 1857/8, the founder of haute couture Charles Frederick Worth opened the first fashion house. The Englishman wanted to sell his best pieces only to the highest of the country. He had a great influence on the fashion designers after him. However, some time has passed since then and fashion is going through a constant change.
There are countless high fashion designers who are responsible for the incredible variety on the runways and the constant change. Each one influences or has influenced the fashion world in their own way.
Chanel
Coco Chanel probably means something to everyone. Her real name was actually Gabrielle Chanel. She was one of the most influential fashion designers of the 20th century. Coco Chanel, who grew up in an orphanage from the age of 13, drew incredible strength from her past to make it all the way to the top of the fashion and beauty world. Her star sign is Leo, which could also explain her fighting spirit.
Read more about Chanel here
The icon: Coco Chanel
Gabrielle Coco Chanel, grew up as a sad child in an orphanage, died a legend. Born in Saumur/France in 1983, she made a name for herself in the fashion industry 30 years later. Her specialty: unusually functional, casual and yet feminine elegant women's fashion.
Tip. Coco Chanel to Karl Lagerfeld: The best fashion quotes
Virginie Viard takes over Chanel
Chanel was dominated by Karl Lagerfeld in the last decades, now his right hand Virginie Viard takes over the creative leadership of the fashion house Chanel. Whether she can follow in the huge footsteps of Lagerfeld remains to be seen. The two have worked closely together for the past 30 years and Karl himself calls her the most important person in the atelier. Karl was the only person Viard called by his first name.
Versace
Versace is a young luxury label that has remained family owned to this day. Besides the exclusive collections, the brand is also known for its troubled family life that brings some scandals.
It all began in Florence in 1976, when Gianni Versace was discovered and supported by a textile dealer in Florence. Gianni was a nobody in the fashion world until then, although he had designed for other brands before. After his first show, there were divided opinions. There were many critics who labeled his work as obscene.
Calvin Klein #Ck
Calvin Richard Klein is an American fashion designer who was born in New York City in 1942. In 1963, he graduated with a degree in fashion design. After that Calvin worked for fashion houses until he finally brought his first own collections on the market. Calvin Klein convinces with simple, timeless designs and inspires fashion lovers again and again.
Yves Saint Laurant
Behind the worldwide known brand Yves Saint Laurent, short YSL is much more than a company that brings beautiful bags, sunglasses, T-shirts, lipsticks, make-up and perfume on the market. The Frenchman Yves Saint Laurent (1936-2008) was already considered one of the most talented young designers in the 50s. Initially known as the right hand of fashion designer Christian Dior, after Dior's death (1957) Yves succeeded in making his own name known as one of the most prestigious fashion brands in the world.
Christian Dior
Christian Dior was one of the most important fashion designers of the 20th century. He even founded his own fashion house in France. Not only did he revolutionize fashion in the mid-20th century, haute couture collections are still presented under his name today. At his fall-winter haute couture fashion show, you could see the most different cut dresses, pantsuits and skirts. Mostly the works are kept simple in one color, yet they become something very special through special cuts and shapes.
Jean Paul Gaultier
Playful, vulgar and extroverted – Jean Paul Gaultier has the most outlandish looks for fashion lovers. As a designer, he makes headlines with the latest trends, sells his perfumes worldwide and demonstrates his latest collections not only at shows, but organizes a kind of musical for his philosophy of fashion.
Michael Kors
Michael Kors has been on top of the game when it comes to high fashion for a long time now. Everyone wants it. The Michael Kors bag. It comes in all colors. You can combine them super well, because they are very often one color and still very high quality is processed and looks.
Philipp Plein
German fashion designer Philipp Plein has always been creative. The 40-year-old put together his first bags and accessories from leftover exotic leathers. The Philipp Plein jeans are particularly famous. Everyone wants them, they are available for women and men in all different colours, shapes and sizes. Since not everyone can afford such an expensive designer jeans, there is only 30 minutes from Düsseldorf enternt a designer outlet, in which there are among other great haute couture brands also a Philipp Plein store. If on the weekend time and some money is there, you should definitely take a look there.
Julien Fournie
Elegance, innovation and sublimator of women- Julien Fournie has the most unusual looks for fashion fans. As a designer he makes headlines with the latest trends, sells his clothes all over the world and presents his latest collections at fashion shows all over the world.
Haute couture and

prêt-à-porter
Haute couture and prêt-à-porter, what's the difference?
Prêt-à-porter – Zara, H&M, New Yorker, Vero Moda
Prêt-à-porter, also "ready to wear", means "ready to wear" and thus refers to clothing that can be bought in shops, that is available in all sizes and that also keeps costs within limits. Prêt-á-porter is therefore not tailor-made, but is in principle ready for any possible buyer.
Since you can't always spend tons of money on a basic shirt, most of the time when you want to buy everyday clothes, you head to stores like Zara, H&M or Vero Moda. These fashion chains offer fashion appropriate clothes that have been produced in large quantities and all possible sizes. Without such fashion chains, the average person would probably only have a quarter of the clothes available in their wardrobe at the moment. If you want to learn more about prêt-à-porter fashion, feel free to read my extra article on it: Prêt-à-porter.
Haute Couture – Gucci, Prada, Louis Vuitton, Calvin Klein
Leave haute couture to the very rich? Never. Just watching the models at a fashion week presenting the latest collections, even if it's just a video recording, is a great thing. Fashion is something quite varied and exciting.
Whether it's haute couture or prêt-à-porter, one thing is certain, we can't possibly do without either.
https://fivmagazine.com/wp-content/uploads/2020/01/luxus-marken-herren-schal-schuhe-leder-top-ranking-outfit-stylingberatung-1.jpg
853
1280
Stephan
/wp-content/uploads/2023/08/fiv-magazine-logo-news-influencer-fashion-interior-travel-real-esates.svg
Stephan
2020-01-11 23:04:34
2020-01-11 23:04:34
Capital investment designer fashion: shoes, jackets and expensive bags