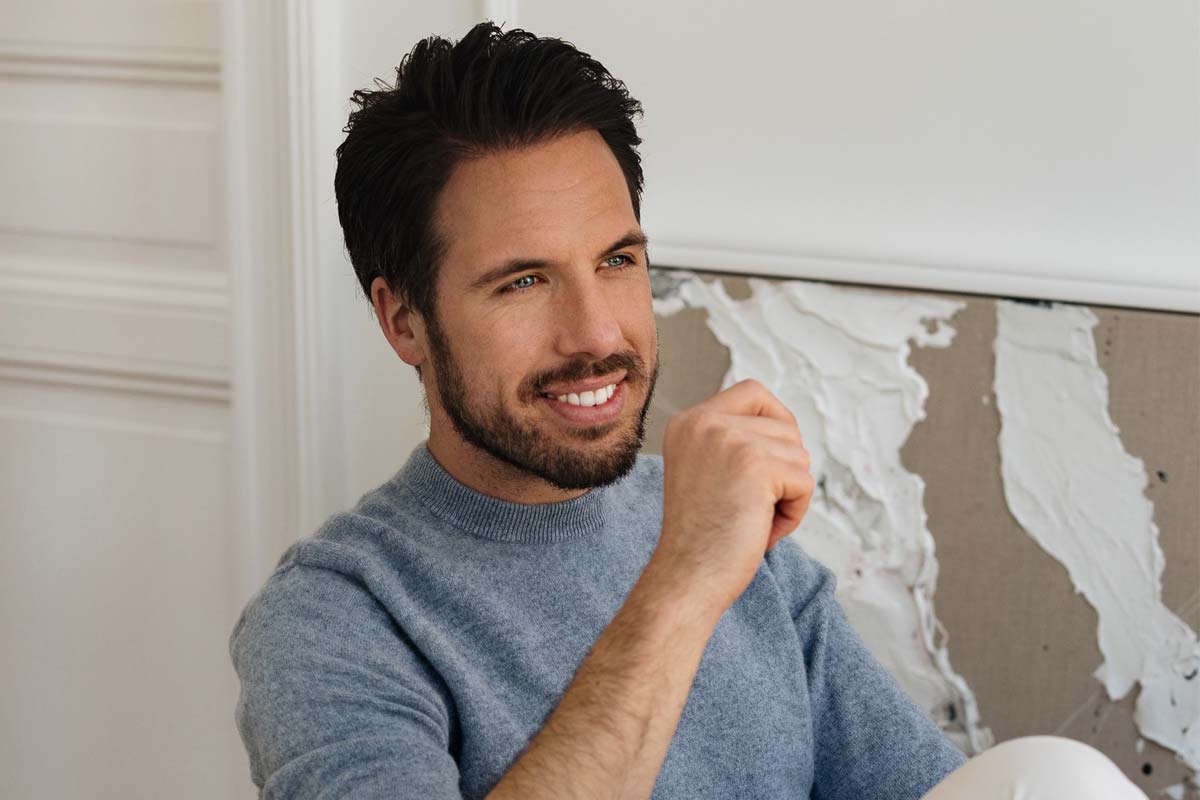 Sebastian Schmidt Interview: All-round Designer, Instagram & Chef – The Modern Man
Sebastian Schmidt Interview – Finished his studies as a Germanist and now world-famous as an all-round designer? The modern man makes the hearts of all women beat faster. But maybe also those of the men? As a dog lover he travels around the world with his bitch, but he only soars in the airplane and not with his attitude. As a down-to-earth influencer, designer, photographer and chef, he lets his followers share in his life. On Instagram, as well as his own blog, he shows people where they can still experience an unforgettable holiday at the most beautiful places in the world for little money.
Portrait Sebastian Schmidt: Jobs, Family & Leisure
33-year-old Sebastian Schmidt settled in the cultural and cosmopolitan city of Cologne a few years ago, in 2010 to be precise. Up to this point, however, he has already lived in Münster for his studies in German language and literature at the WWU, moved to Berlin for his first journalistic experiences at the Axel Springer publishing house and then from journalism to PR in Hamburg. Single Sebastian lives and travels without a steady human companion so far, but his dog is always by his side for most activities and travels and is part of his social media posts. The German-born journalist is one of the most interesting influencers of our time.
He is active on many fields and surprises his new followers all the way. Although he already has an extraordinary career, he still uses his studies to become a Germanist and even teaches a few days a week at school. He himself describes it as a balance for the other profession. He describes himself, his life's work and his expressions in the form of clothing and interior as timeless, clean and classic.
Sebastian Schmidt: Instagram and Blog
Here is his Instagram account, as well as his blog linked. Have a look!
Who's Alma?
His one and a half year old bitch follows him around for a year now. Sebastian is single, but is happy to have Alma by his side. Together they enjoy exciting outings and trips, whether to nearby parks or a trip to the warm Maldives. The French Bulldog has also become a part of his social media content, making it one of his recognizable features. Sebastian often describes his dog as a bat in his Instagram stories, as she has very large ears and has the appearance of a bat. Even though Alma can't really go on every trip, she still enjoys a varied stay with Sebastian's family or friends.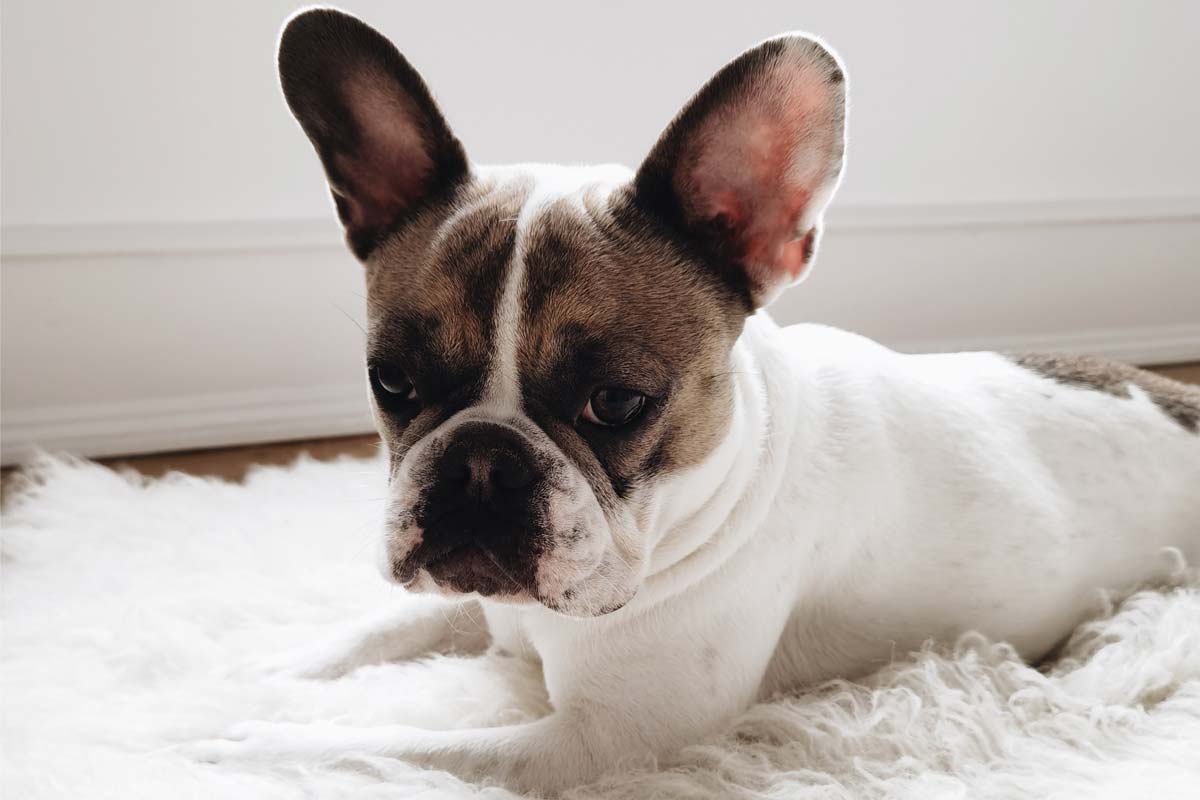 From teacher to influencer: career change
After successfully completing his Abitur at the Gymnasium, he decided to study German language and literature at one of Germany's largest universities, the Westfälische Wilhelms-Universität in Münster. After completing his studies there, however, he decided to train in the field of PR at a PR agency in Hamburg. His focus here is on supporting and advising clients in the fashion and lifestyle sector. As a graduate in German studies, he was offered the opportunity to teach as a teacher at a school in Cologne. As a result, Sebastian moved to Cologne in 2010. While working as a teacher, he founded his streetwear brand "JUTE BEUTEL". In 2020 this brand will celebrate its 10th anniversary. His brand is now available all over the world and through his fame, many opportunities are now open to him.
Daily inspiration for the community
Sebastian tried his luck in 2012 with Instagram and his own website, which he uses as a blog. His main topics are fashion, travelling and lifestyle, but his hobby of cooking and his artistic vein in the field of interior design, photography and a knack for art distinguish him from the competition. On his travels, accompanied by his dog, which has become a symbol of recognition for him, whether at home, on trips or during his daily errands. His contributions of the Cologne native are authentic, sympathetic and always realistic. He stands behind the things he promotes and always has a good and above all appropriate advice or tip for his fans. His pictures and texts are always designed and formulated in a tangible and inspiring way, as well as in simple, relaxing and harmonious colors and shapes.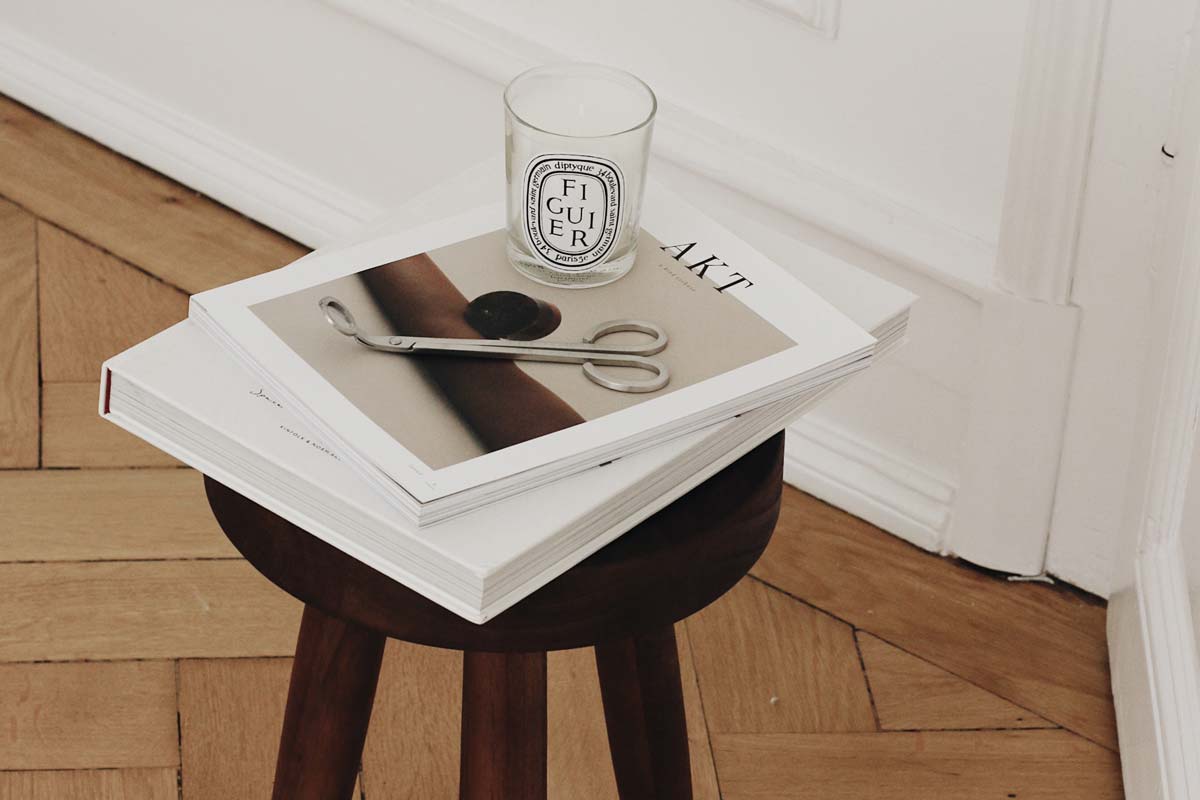 Fashion & Care for the Man
As one of the modern men who is currently conquering the digital world, he is naturally interested in his appearance. Therefore, the 33 year old is never out when it comes to fashion. He always pays attention to an adult casual business look and also tries out the one or other male beauty product. On his website, he then reports his opinion and always adds an aesthetic shot of the products. He himself lives and recommends a calm, well-groomed and relaxed lifestyle. Inspired by the northern countries, he always takes care of his inner self, finds his inner center and cancels appointments if it should become too much for him. For the summer the 33 year old recommends linen. In warm temperatures, the Cologne native always goes for linen. No matter whether linen trousers, linen shirt or linen suit. When it comes to colour, he goes for simple but unique shades such as earthy colours like brown, grey and beige, but he also likes white, blue and green.
The most beautiful holiday destinations at a low price
For Sebastian, travel is a sense of freedom and learning. You immerse yourself in different cultures and traditions. He has loved travelling since he was a young boy, whether it was a weekend family trip or a short holiday to the sea, camping or staying overnight with his grandparents. His interest became a passion and even found a place in his profession. He takes his followers on trips to the most beautiful places, whether Spain, Italy, USA or Thailand. He himself loves the sun and warm weather. Since a few months he is even accompanied by his dog, as often as possible on his travels. He documents his activities on Instagram and on his blog, but he always makes sure that it is natural and authentic and above all affordable for his target group.
This way, he builds a tangible connection between his followers and himself at the same time. When asked where his next trip would be, Sebastian replied in a written interview that he would have loved to go to Bali last month, but that he couldn't due to the current situation. He adds to his statement that he wanted to go there mainly because of the versatility and the vibe.
Being Food and Frutarian: The new top topic
Meanwhile, our diet is an ever-growing topic. Vegetarian, vegan or rather live as a frutarian? These are the questions you ask yourself during the time of climate change, global warming and the debate about factory farming and healthy eating. Sebastian trusts the phrase "a little bit of everything" the most. On his Instagram page, he provides tips, recommendations and ideas for cooking in an extra highlight. Of course, he gets support from one or the other cooperation with companies that offer various things in the field of food and nutritional supplements. A lot of fruit and vegetables, pasta and now and then something meaty or fishy ends up on the Cologne role model's plate. However, he also often treats himself to breakfast, coffee or lunch outside his four walls. Sebastian is always on the lookout for new and exciting dishes and varied restaurants, bars and cafés. Instagram pictures are not to be missed. Most of the time, he even includes the names and addresses of the places he visited.
Designers: Fashion, Furniture & Co.
The biggest point that separates him and other influencers, male or female, is that he has a knack for interior design, as well as art. One area that takes up a lot of space, especially on his blog, is his previous homes. He shows step by step how he himself divides the floor plan, chooses furniture and their colors, shapes and materials, up to finishing, furnishing and decorating the apartment. His style is old-fashioned minimalist with the odd modern touch, whether it's a colourful kitchen front, unusual chairs or just pastel-coloured vases on the dining room table. His self-designed artwork also finds a place in his vintage apartment and its white high ceilings. All of his furnishings have been perfectly coordinated to give the impression that it is a model apartment for an upcoming magazine photo shoot. His passion is probably inherited from his parents, who also always focused on a "beautiful" home.
After he has often rearranged and redecorated his children's room, he now has even more space in his own apartment and even more opportunities to pursue his passion. When asked if he could imagine working as an interior designer, the 33 year old answers optimistically that he could definitely imagine it and that he is looking positively ahead and seeing what else is in store for him. As a final question, what is his highlight and favorite place in his apartment, he answers that he spends most of his time with his family and friends in his centerpiece, his dining room. The dining room, with a four-foot ceiling, has only one dining table with enough chairs for impromptu visitors. It is his favorite place to dine, but because of its size, it is also his almost daily workspace where he has a breathtaking view of the most beautiful house front on the street.

Interview with FIV Magazine & Sebastian Schmidt
FIV: As a public figure, you're constantly on the road and working very hard.
You are an influencer. Is all the work a hobby for you or do you need to get away from the social media life from time to time?
Sebastian: I've been running my IG channel since 2012 and I launched my blog sebastiansview.com 2 years later. At that time, the term "Influencer" in today's sense (and especially in the sense of a professional field) did not yet exist. In the last few years, this beautiful hobby or passion has developed into an important professional mainstay for me. What many don't know, however, is that I still also work as a teacher a few days a week. Therefore, the social media life is not 24/7 in the permanent focus for me and I feel both jobs as a positive balance for each other.
FIV: Your dog Alma, has been by his side for a year and a half now and is also well known on social media. How did it come about that you bought a dog? Does the daily routine work when you are often on the road? Alma is now a permanent fixture on your Instagram account. Have you considered creating a dedicated Instagram page for Alma?
Sebastian: I've always been a big dog lover, I like to be outside and since I also moved into a big apartment right next to a park last year, it was the right time for me. Since, as I said, I also work as a teacher, I'm not as often away as some other bloggers. However, I do like to travel during the holidays or sometimes on extended weekends. Either Alma comes with me or she goes on vacation with my parents or good friends. I have never thought of an IG page for Alma, nope.
Travel wherever he wants
FIV: As mentioned, you travel a lot. What was your absolute favorite trip and why?
Sebastian: I love Bali! An insanely versatile island with a very special vibe. Actually, I had planned another trip there last month, which I had to postpone due to Corona, of course.
FIV: Have you ever thought about creating a YouTube channel to take your viewers through your life in a more real way?
Sebastian: Nah, I love expressing myself in photos. For more insights into my life I like to use Instagram Stories. Youtube is a medium that requires an incredible amount of time, passion and skill if you want to do it well. Unfortunately, I don't have the time and the muse for it at the moment.
FIV: You have already lived in a few cities. Among them were Hamburg, Berlin and Munich. What made you move to Cologne? Does something special connect you with Cologne?
Sebastian: I moved to Cologne exactly 10 years ago after my studies and for my traineeship. For me, Cologne is the city with the biggest heart that I know! I feel at home here, my friends live here and I want to stay here.
FIV: To get back to the topic of travel. What does travel mean to you and what are your favorite things to take with you?
Sebastian: Travelling means freedom for me. The freedom to move wherever I want. The freedom to get to know new countries and cultures and the freedom to relax and recharge my batteries in places I find exciting. I like to travel alone, with Alma and/or good friends.
Fashion, Design & Interior
FIV: How would you describe your clothing style and your interior design style? Describe yourself in 3 words.
Sebastian: Both my clothing and interior design style: timeless, clean and classic.
FIV: You are very well known in fashion with your social media channels. What is your favourite piece of clothing in your wardrobe at the moment?
Sebastian: So it's summer, everything is made of linen: linen shirts, linen pants, linen suits, etc….
From hobby to profession: becoming a designer
FIV: You are not only active in fashion, but also have a fable for interior design. How did it come about that you started it as a hobby?
Sebastian: I've been interested in beautiful environments since I was a little kid and remember regularly rearranging and redecorating my nursery. In this area, I also inherited a lot from my parents, for whom a "beautiful" home was always important. In my own apartments, I then also gradually had more space to live out this passion.
FIV: Would you ever work as an interior designer if you had the chance?
Sebastian: Definitely, I could imagine that very well. Let's see what time will bring
Favourite colour & favourite place: Sebastian's recommendation
FIV: Your Instagram account has a color scheme, but fashion and interior design is more than just a handful of colors. What are your two favorite colors?
Sebastian: I like earthy colours like brown, grey, beige but also white, blue and green very much.
FIV: You as an interior designer on Instagram and your blog, where would you say is your favorite place in your home and why?
Sebastian: I love the dining room in my new apartment. The high ceilings of almost four meters, the stucco decorations and the view of the beautiful facades in the street make this room so special. There's only one large dining table here, where I not only enjoy spending long dinner evenings with friends but also work every day.
Curious about Sebastian?
Here is his Instagram account, as well as his blog linked. Have a look!
https://fivmagazine.com/wp-content/uploads/2020/06/Sebastian-Schmidt-Portrait-Wohnung-Sitzen-Influencer-Model-Designer-Alma-Pastelfarben-1.jpg
800
1200
Lisa-Marie
/wp-content/uploads/2020/07/fiv-magazine-news-instagram-youtube-tiktok-influencer-fashion-interior-jewelry-real-estate-tips-help-logo.png
Lisa-Marie
2020-06-29 07:00:45
2020-06-29 07:00:45
Sebastian Schmidt Interview: All-round Designer, Instagram & Chef – The Modern Man