Fabian Arnold about his dream woman, plans for the future and his first own brand PRGear!
Who hasn't heard of influencer "fabianxarnold" these days? He currently has more than 120,000 followers on Instagram and the number is constantly growing. With us he has fully unpacked, he talks to us about former self-doubt, how he got into sports, his own fitness brand and his dream woman!
From "nerd" in school to well-trained Instagram star
FIV: Hey Fabian! You're really taking off at the moment, you just cracked your 100k on Instagram at the beginning of the year and your fitness brand "PRGear" has also been launched now. But tell me, what's behind the pretty fitness influencer? How would your friends describe you?
Fabian: I would like to elaborate a bit on that. I think that in the last few years since school I have gone through an extreme change in my appearance and especially in my character. Back then I was always little Fabian, who was a year younger and at least a head shorter than everyone else in my grade. In addition, I was and am a very striving person. All this led to many jokes being made at my expense ("nerd", "little Fabian", etc. but these are still the harmless things). Above all, my self-confidence suffered greatly as a result.
At some point I wanted to change something in order to stand in the "cool" circle!
This was when I was 16 years old, when I started going to the gym and giving my body some muscles. At that time I didn't see the need to change my mindset, I just focused on my appearance. However, the numerous hours spent in the gym eventually changed something not only in my appearance, but more importantly in my mind. During a gym session you have a lot of time to think about everything and to go inside yourself.
For example, it doesn't matter at all how you look, how much money you have, or how "popular" you are. "Popular"?! What is that?! It's completely intangible and relies on the fact that there are other people who like you. But it's always a matter of how you treat those people. Many people make fun of these people or become arrogant. I think you should treat these people with respect and as equals.
To this, Fabian explicitly says, "Instagram followers…. What's that…. Imagine Instagram being deleted…. What then? Nothing really… Because followers don't mean anything."
Sport and humour as a daily meditation
Fabian: But to close the arc now times to the initial question. My real friends to which I count a maximum of a handful, know how I tick. I guess with the above text I could give you a little insight. If there is a problem I am someone you can tell everything to. Since I grew up in nature, there is nothing better for me than sitting in a nice place in nature and listening to the silence or talking about something. That's not to say that I don't enjoy going out, so like partying or something…. I can always do that!(laughs) Personality development is a very important topic for me.
I am very determined and ambitious. Some say I am a perfectionist.
Fabian: I don't need to tell you that I am very sporty and do sports (gym and football) every day of the week. On the other hand, I'm a real joker and I'm up for any kind of fun. Sometimes I overdo it with my jokes, which I usually realize too late (laughs). But I always say: Laughing is healthy and as long as you can laugh at yourself and take a bit of it, everything is fine! But when it gets to be too much, I've grown a pretty thick skin because of my past. I have no problem talking to people. That was already often not so good.
So all in all you have a lot of fun with me! But sometimes I also love to switch off and think about everything.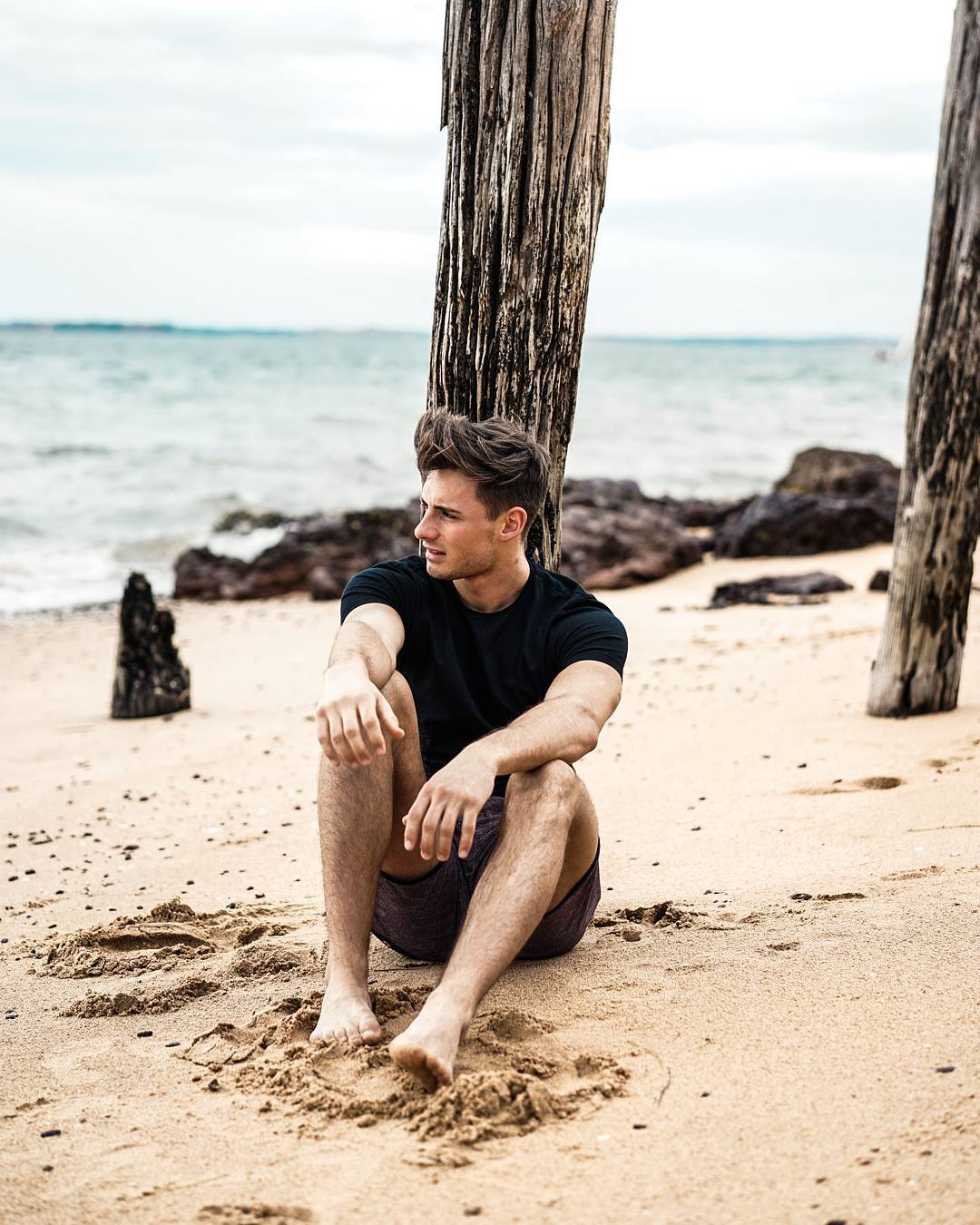 Fabian Arnold about his new fitness brand: PRGear!
Specialized in training gloves
FIV: Tell us something about your new brand. It specializes in training gloves, right? What inspired you to design your own gloves and what makes yours so special?
Fabian: Actually, it was not my intention. I didn't want to develop anything in the fitness scene, because I think there are already a lot of brands there. A friend of mine then gave me the idea to develop fitness gloves. This is also the only niche that is expandable in the fitness market. For me there were never the right gloves for the gym. I didn't want gloves that covered the whole hand and had wrist protection. That's why I developed the X1 Lite with my business partners.
For me by far the best gloves for the gym, because they protect the important areas from calluses, but the rest of the hand is free to guarantee maximum freedom of movement! To the X1 Lite then came 3 more gloves. First the standard X1 gloves and then the X2 and X2 Lite gloves for sports exercises that require maximum force. For example for deadlifts. With these four fitness gloves we now cover gloves for all sports. That was the goal for now. In the next step, we also want to expand the brand a bit in the area of sports fashion. With the first X1 tank top, X1 hoodie and the X1 shirts for men and women we have already dared a first start.
To follow what's to come, I'd love for you to follow the page @prgear on Instagram.

Fabian as designer of his brand
There has really been a lot of work put into the design of the products
FIV: You've proven that you're also good at design when you created your own brand. There must have been a lot of work involved! What was the process like from the first idea to the final product?

Fabian: Yes, a lot of work went into the design of the products! In the first step we worked out the desired functionality of our gloves. So that these are not simply copied from any other gloves, but also have a high and unique quality! The next step was the design. Here I wanted to stay as discreet as possible. Therefore the color black and white. It simply fits to every sports outfit! When we had designed the whole thing, we sent it to our producer, who made a first test glove for us. After several reworks and coordination with our producer, we had our finished gloves!
Become an Influencer: This is how you make it!
FIV: You are mostly known from Instagram, by now everyone has probably heard of 'fabianxarnold'. How did this success come about? Did you consciously work towards becoming an influencer or did this status come by chance?
Nothing ventured, nothing gained.
Fabian: I have answered this question so many times that I don't even have to think about it anymore. I started modeling for a photo artist (Teejott) when I was 18. But I didn't upload the photos until December 2016 because I wasn't happy with my figure (too skinny). Then from December 2016 I started uploading the first photos. Various model sites have posted my pictures on Instagram.
This brought me to almost 20,000 followers in 2 months. Then the moment came when I decided with my model friend @hagenrichter, who was so hyped at the same time, to try to achieve something on Instagram. Because nothing ventured, nothing gained. We bought cameras and started taking pictures ourselves (mostly street style pictures). And after a year, I'm now at over 120,000 followers. I think it was a mixture of luck and hard work.

Fabian together with his friend Hagen Richter. Together they tried to become influencers – successfully!
Authenticity and down-to-earthness are particularly important to Fabian
FIV: We see new posts from you all the time, new Insta Stories every day and you're also active on the new app Vero lately. Aren't you running out of ideas or is it hard for you to always come up with something new for your followers?

Fabian: Yes, it's definitely hard to always come up with something new and not just copy something from other influencers. I just try to find my own style and make my pictures very personal and not to pretend. Since no two people are the same you have a differentiator there already. Lately I try to travel a lot and so I always have something new to experience. In the Insta Story I always try to take my community with me and also sometimes make jokes and put on a little comedy session.
Because I think that's what makes an influencer very down to earth and personal. Basically, I'm very creative and that helps me to think of cool motifs. For example, the photo on the construction site. But that wasn't posed either, I worked on a construction site for several days to get to know real physical hard work. And that's exactly how the pictures come into being. At the moment I'm in Australia for a year. Here you have so many cool things to take pictures with. So for the next year I have enough ideas!
Luxury as an influencer? No way!
FIV: At the moment you are in Australia. Are you there for business or to travel? Tell us what you have planned for the next months!
In Australia, he works in construction or bartending…
Fabian: Since school, I have dreamed of going abroad for a year to work and travel. When I graduated from high school at 17, I didn't feel ready to travel alone. Now after my dual studies as a businessman for insurance and finance, I had the opportunity to continue working in this industry, to do my master's degree, to invest my time in Instagram and modeling or to travel and see the world.
Since I'm still very young with my 21 years and travel is nowadays welcome in the resume, I have thought to take a year off and do work and travel in Australia. Of course I can combine this very well with Instagram. However, I try not only to invest all the time in Instagram, but also to use the time to further develop my personality and strengthen my positive thinking. I do work here completely detached from Instagram in the field of Constructions (builders etc.), as a bartender, waiter or whatever else comes across my feet. But so far I am only traveling (mid-March 2018).
I spent the first month and a half in Melbourne. I really like it here and actually I don't want to leave! On 18 March I'm going to Tasmania for 2 weeks. There I will travel around with a van. From there I will go back to Melbourne and then directly up the coast to Sydney. That's the plan so far. Since I'm traveling alone it's really hard to take pictures, because most of the people you meet here have never held a camera in their hands. I also wanted to start with YouTube. But unfortunately I had to cancel that, because it has turned out to be much too time-consuming.

Fabian's dream woman: natural and tough
FIV: You must have a lot of female fans. Now I have to ask you a question: What qualities make a girl a "dream girl" for you? And what is an absolute no-go for you?

Fabian: This question is really hard(laughs). I don't think I can generalize. Of course there are girls, where I think from the look directly…: Boar! But most of the time this image changes right after we have exchanged a few words. My friends always say that I am one of the pickiest people they know.
So basically you can say that I rather stand on brunettes and from the appearance of a very natural way. If you chill at home on the sofa, the girlfriend should be best without makeup and feel comfortable. When it comes to parties, she can still be sexy as hell! I like girls who are tough, who have their own opinion and who are able to give you a piece of their mind. I can't stand bitches at all. A no-go for me is a snooty Barbie who is talking shit and thinks she's better than everyone else!
Fabian's fashion must-have: a black leather jacket
FIV: You also have a special affinity for fashion, in January you were at the Fashion Week in Berlin. What are styles that don't work for you? For women as well as for men?
Fabian: I think everyone has a different taste. I am very much into plain and simple outfits that have a sporty touch. I would never wear colorful outfits but many people look damn good in them! It just has to fit the person. I can't generalize that.
FIV: You have a casual yet slightly elegant style. What is your absolute fashion must-have that perfectly rounds off every outfit? What should not be missing in any man's wardrobe?
I think every male blogger would answer with a black plain leather jacket. I find leather jackets very elegant and they go with almost every style. They look masculine and tough!

Academic, influencer, model – Fabian has made it.
FIV: You're still very young but you've already finished your bachelor's degree! Hardworking, hardworking. What exactly did you study and would you say that it also brings you something for your Influencer everyday life or really only in the job?
Fabian: Since I finished my bachelor's degree with a focus on marketing and sales, I can definitely say that being an influencer brings me something. After all, influencers are the new way to bring advertising to the public. Therefore, it fits like a glove. Through my education, which I completed at the same time, I also have the ability to write invoices correctly as a businessman, prepare balance sheets and I know corporate law. So actually the perfect conditions.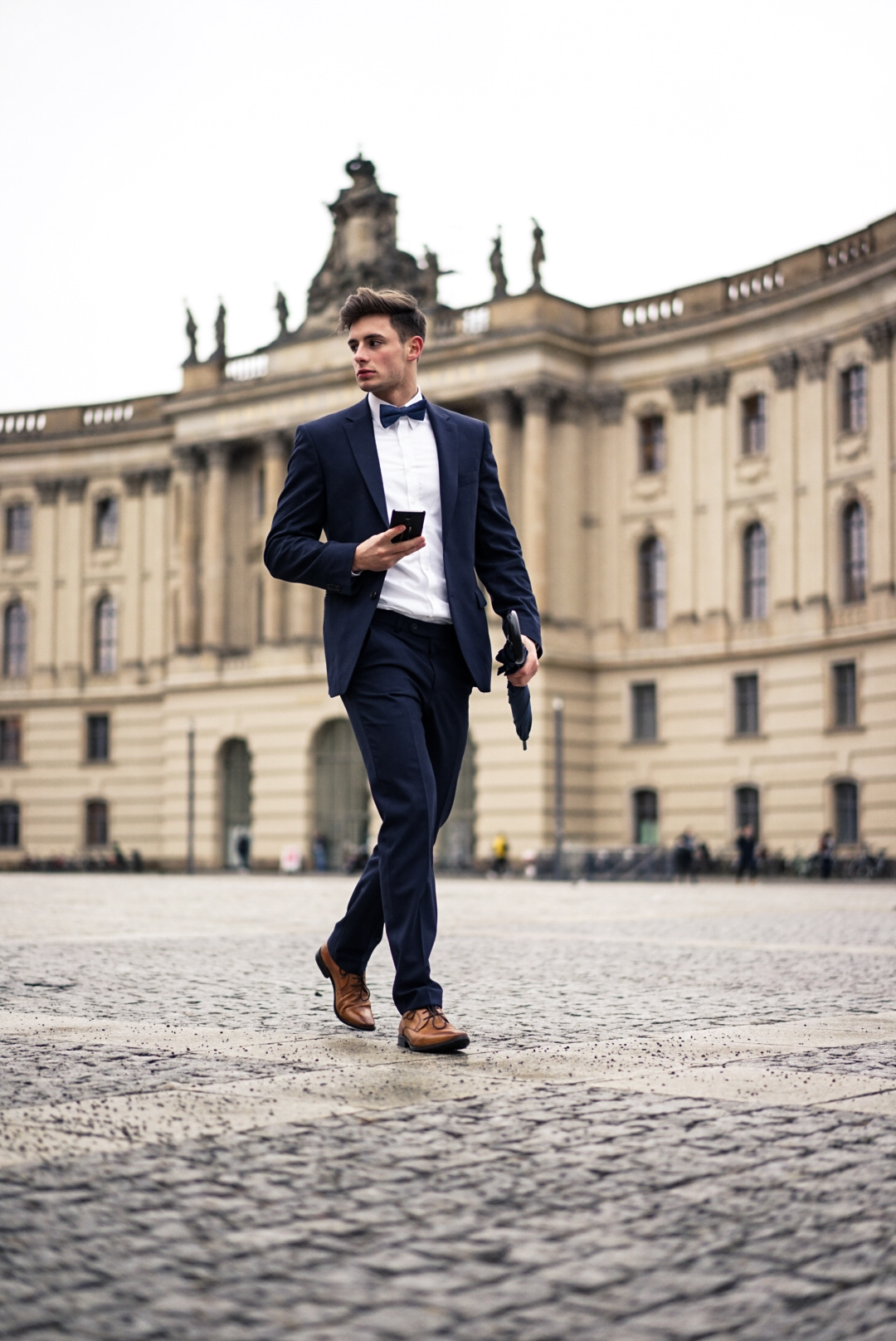 Whether it's football or the gym. It doesn't matter. The main thing is sport!
FIV: You go to the gym several times a week, you also played football for a long time, you studied and on top of that you have all your social media activities and appointments. How do you manage to balance it all and what's the best way to switch off?
Fabian: Yes, that's always a bit difficult! I have to say that when I was still studying and doing my apprenticeship, I didn't have so many social media activities because I didn't have such a big reach. Then when I finished my dual studies in September, it was a perfect fit because I had a lot of time for Instagram then. I always switch off when I'm doing sports. But that's always been the case. Whether it's football or the gym. It doesn't really matter. The main thing is sport! It helps you to recharge your batteries and to give 100% again at school/study/work! Therefore, I think nothing of it after done work on the coach to watch TV!
FIV: On the subject of fitness… let's be honest: What do you like to work out the most and what is absolute torture for you? Legs are not always the most popular workout for guys!

Fabian Arnold has been training since he was 16!
Fabian: When I first started training, I always liked chest training the most, because it was the best way to measure and observe my strength increase. I neglected legs at that time (16 years old) because I played football 3 times a week and that was enough for me at that time!
When I was 18 and had taken a year and a half break from football, I started to train properly. That also means starting to train my legs properly. Even though the legs don't grow as fast as the upper body in most cases, I tell everyone who asks me that it's most important to train the legs because it's the biggest muscle and therefore releases the most natural testosterone. At that time, I was also working out at the gym six days a week. When I started playing football again at almost 20, I tried to train my legs at least once a week in the gym.
Today I prefer to train my back, because I get the biggest pump there and I just feel like HULK(laughs). But in Australia it's really hard to go to the gym all the time, because it's really expensive and you have to spend over 40€ a month for a gym + another registration fee of 50€. Then if you're always travelling and changing cities or gym-ing around the outback, it's not really worth it! So more cardio and bodyweight training in public outdoor parks is on the cards here. Let's see how I look after a year.

Tips for healthy eating: healthy carbohydrates, plant milk and plenty of fruits and vegetables.
FIV: To see optimal results, not only sports are important, but also nutrition plays a big role. To what extent do you pay attention to your diet, do you have a certain diet that you follow or also certain foods that you completely avoid because they are too unhealthy for you?
Fabian: Yes, nutrition plays a very big role! Until I was 18 years old, I paid zero attention to my diet and also drank a lot of alcohol. Then I started to pay attention to my diet, eating lots of healthy carbohydrates, such as potatoes, rice and pasta, healthy meat and lots of vegetables and fruit! I started looking into the different ingredients and understanding what was actually what! The only things I've really given up are sweets and alcohol.
Today I no longer pay so much attention to it. Of course I try to eat healthy, but if I'm hungry for sweets, then I just eat some. I drink alcohol maybe twice a month. And then only on special occasions, like birthdays, New Year's Eve or other. About half a year ago I started to give up dairy products and drink my muesli with oat, almond, rice or coconut milk. It's more expensive but is much healthier because it doesn't over acidify your body and it makes your skin better. Plus it's naturally sourced so you're not supporting cow exploitation! I don't want to be wider, I want to be athletic and healthy.
Outdoor Workout Tips
FIV: Recently you can see a lot of outdoor videos from Australia on PRGear. Do you generally prefer to work out in the gym or outside? Which exercises are best suited for an outdoor workout?
Fabian: When I started training at 16, I weighed 58kg. Therefore, it was very important for me to build up muscles and to become wider first. So just for the looks, so to speak. Today I'm very happy with my body at 76kg and I don't want to get any bigger, I want to be athletic and healthy. Since it is really hard to train in the gym here in Australia, as already mentioned above, I often go to outdoor parks.
In the meantime, I've also really taken a liking to training with my own body weight and going more for strength endurance. In these outdoor parks you meet a lot of people who don't look strong, but then do exercises where my jaw just drops(laughs). I'm trying my hand at handstands and muscle ups right now. I always push myself with my current travel buddy and it's always a challenge to see who can do what first. That makes it even more fun. However, it's a really good feeling to train in the gym with real weights.
Classic exercises for an outdoor workout are pull-ups, push-ups and sit-ups. Then I like to do dips for the triceps and chest. That actually always works!
https://www.instagram.com/p/BggUvBoHcvF/?taken-by=prgear.de
Fabian's brand PRGear makes fitness gloves, but also workout clothes and boxer shorts.
Tips to make it big on Instagram
FIV: For many young people these days, becoming an influencer is the dream – what advice would you give to aspiring bloggers on how best to become successful on Instagram? Which tips and tricks work especially well, which ones not so much? Tell us how it went for you!
Fabian: At that time, I was just lucky that my model pictures were reposted, i.e. shared, by big model websites. This brought me to 25,000 followers within two to three months. When I started taking pictures myself (e.g. street style pictures), it just kept going up. You just have to do something different than everyone else. Because if you just copy everything that's already out there, you'll never be more successful than the others! I combine fitness, fashion and modeling. Many people only concentrate on one category. On the one hand, that's a USP for me, and on the other hand, it's perhaps a disadvantage, because I don't address an exact target group, but my target group is widely spread.
FIV: As a successful influencer, you certainly often get requests for cooperation. What doesn't work for you in a request? And which requests arouse the most interest in you?
Fabian: Most companies don't want to realize that you have to pay money when you enter into a cooperation with an influencer. In most cases, the companies only want to provide the products for free. But that the full-time influencers also have to live from something, most forget! This is also what upsets me the most. Especially because there are enough influencers who then also still pledges and then thus harm the entire industry!
Personal enquiries arouse the most interest in me. There's nothing more uninteresting than a form letter where they just ramble on. So if the companies really deal with an influencer, that arouses the most interest!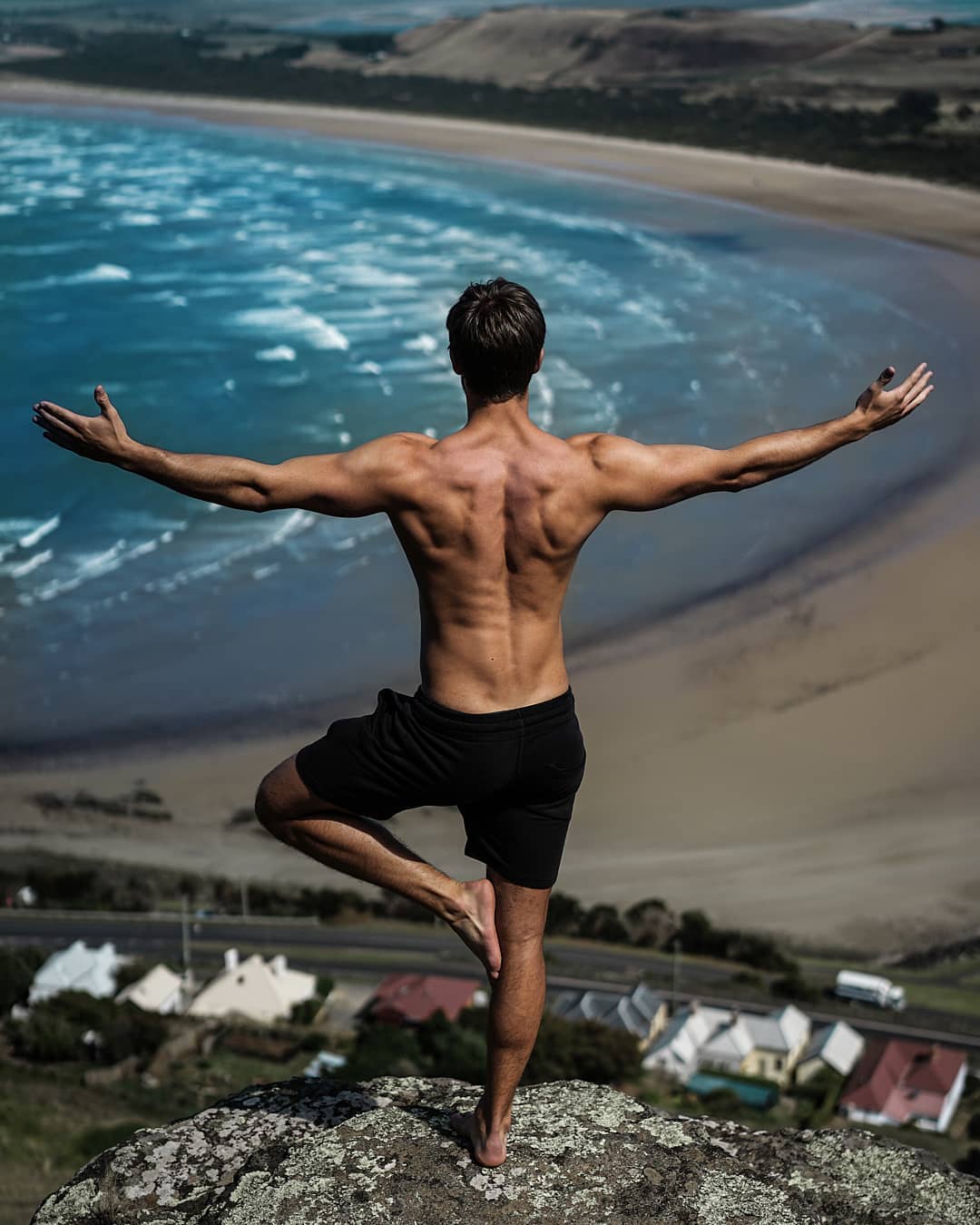 Full-time influencer or "normal" job?
FIV: A lot has happened to you in the last few months – Bachelor, 100K, fashion brand, Australia, what's next? Do you already have plans for the future where you see yourself in 5 years?
Fabian: No, I let it all come spontaneously. I'll see how everything goes after my year abroad and then decide on the next steps. Of course, I would prefer to continue running Instagram full-time. But if for some reason this is not to be, I will do my Master in Sales Management and then go back to a "normal" job. So for me, it's still all up in the air. Maybe I will become a pilot or I will stay here in Australia. Depending on what happens this year and who you meet(laughs).
FIV thanks for the nice interview!
Now also in the magazine: Fabian Arnold
You can also find the interview with Fabian Arnold in the magazine. Now on fivmagazine.com, the whole magazine is also online: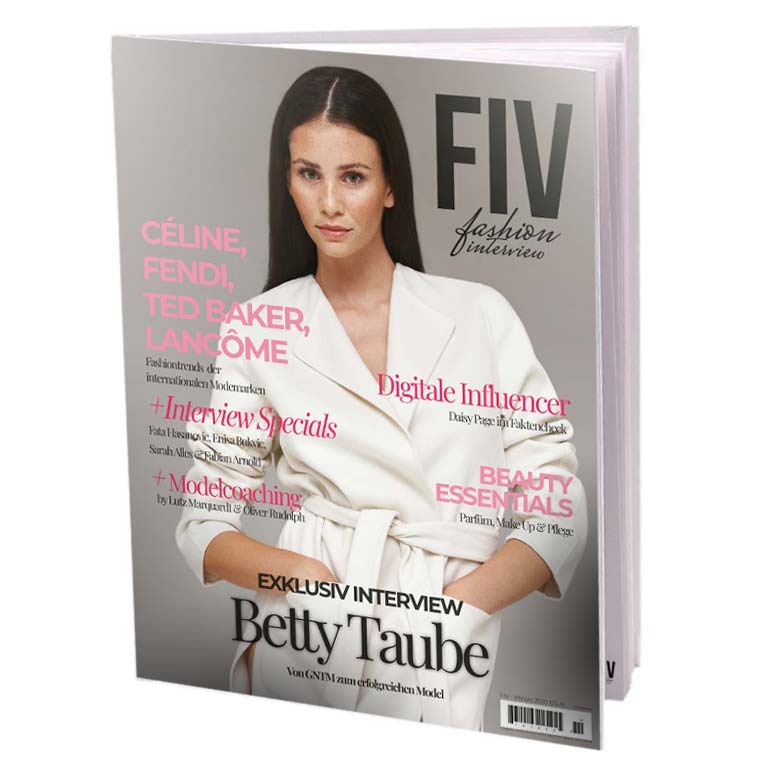 https://fivmagazine.com/wp-content/uploads/2018/04/fabianfiv.jpg
877
1375
Lisa-Marie
/wp-content/uploads/2020/07/fiv-magazine-news-instagram-youtube-tiktok-influencer-fashion-interior-jewelry-real-estate-tips-help-logo.png
Lisa-Marie
2018-04-05 11:42:21
2021-11-02 16:52:59
Fabian Arnold about his dream woman, plans for the future and his first own brand PRGear!