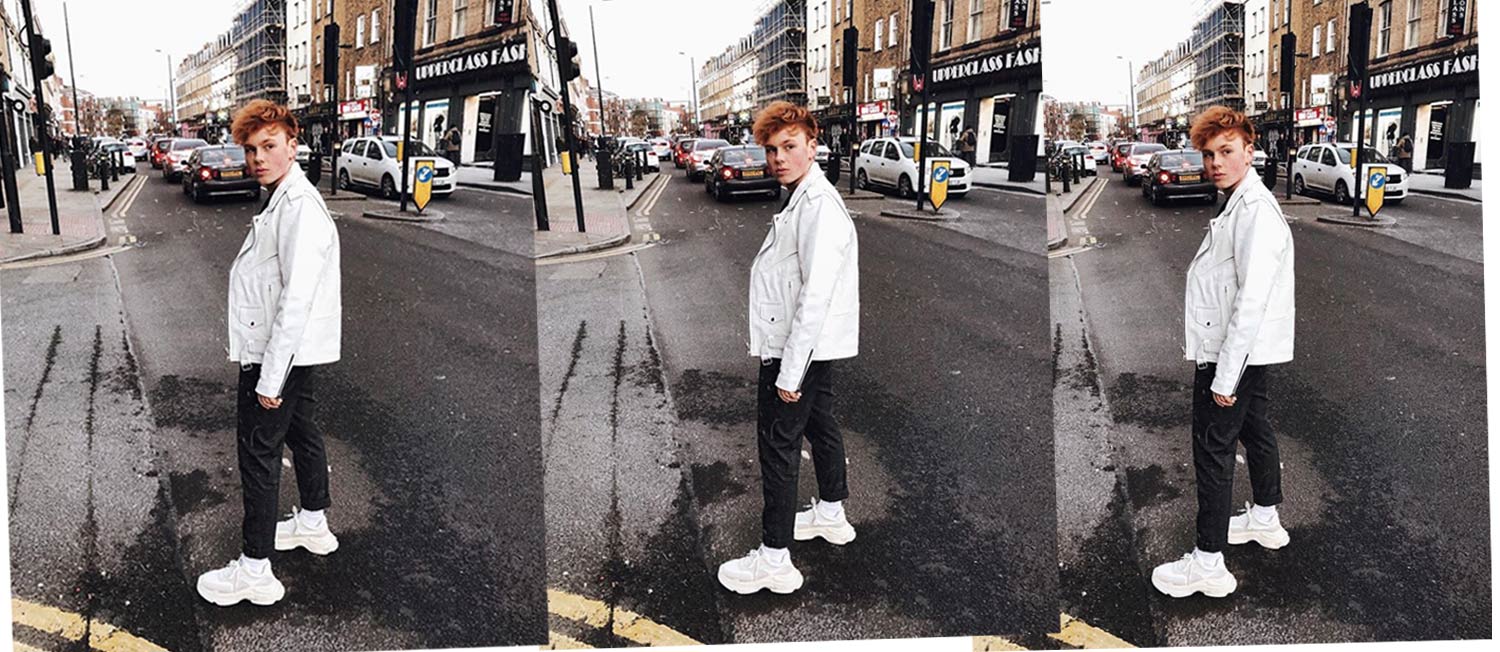 Erik Scholz wins the Germany's Next Influencer Award! Exclusive interview
Erik Scholz is Germany's Next Influencer! He won the award from H&M and GRAZIA. Only recently, the award for influencers was launched. At just 18 years old, he already has his first award and over 33K on Instagram in his repertoire. In addition to his blogging career, he is diligently going to college. You can learn even more about Erik in our exclusive interview.

Fiv: You joined Instagram about five years ago. What inspired you to become a blogger?


Germany - Spain - USA
When I signed up for Instagram five years ago, I wasn't necessarily aware that my career as a blogger was about to begin. I signed up to the social media platform on the recommendation of a good friend, and at the time I simply wanted to share pictures with my friends.
Fiv: You were about 14 years old at the time. How did your friends and classmates react as your follower count grew?
At the time, the term "blogger" was not necessarily taken seriously, but rather ridiculed. It was accepted, but rather made fun of (not in a negative sense).
Hate is always a part of everyday life
Fiv: At what point did your parents and family find out about your internet presence?
After winning the "Germany's New Influencer Award" , hosted by Grazia & H&M, my parents realized what I had built up on Instagram during my school years and how I could use blogging for myself and my future in the fashion industry.
Fiv: Do your friends and family support you or was there ever "hate"?
Once you are in the public eye, "Hate" is always a part of everyday life. But the support and approval takes a much bigger part of it. My friends and family support me where they can and give me a sense of security or even some tips to sometimes not lose the ground under my feet.
Fiv: How far do you want to make it in the fashion and blogging world? What are your goals and dreams?
Firstly, you might have to say beforehand that I don't see blogging as a full time job, at least not after I graduate. I'm studying fashion management and see myself in the management of an international high-end brand in a few years, at least that's my big dream.
Fiv: As an influencer, you travel a lot and get around a lot. What are your favorite places and where do you feel most comfortable?
I have to say that London has become one of my absolute favorite cities next to Berlin. Furthermore, I feel very comfortable in Spain, especially Marbella. I can feel at home just about anywhere, the most important thing for me are the people who surround me.
Banana bread and capuccino
Fiv: For your over 33 thousand followers you often post several pictures a day. Are there also days when you have no idea or motivation for pictures?
Absolutely! I actually have these days almost weekly.
Fiv: What is your secret recipe for more motivation and good mood on such days?
Definitely go out and don't despair in the apartment in front of the MacBook or iPhone. Two streets away from my apartment in Berlin/Moabit is one of my favorite cafes in Berlin (Garcia Kaffeebar), where I almost always find motivation.
Fiv: Are these also the things that can make you happiest? If not, what are they?
Sitting in cafes, eating banana bread and drinking a cappuccino definitely makes me happy. Furthermore, good and deep conversations with my friends and the health of my family come first. However, sunshine on my face, incoming ASOS orders and feedback from my followers can also make me very happy. I really appreciate the little things in life and try to be grateful for my life every day.
Thanks for the great interview!
You can learn more about Erik on Instagram or his blog.
Instagram: erik
https://fivmagazine.com/wp-content/uploads/2017/04/erikscholz-fahsion-blog-instagram-interview-influencer.jpg
652
1500
Stephan
/wp-content/uploads/2023/08/fiv-magazine-logo-news-influencer-fashion-interior-travel-real-esates.svg
Stephan
2017-04-03 12:26:52
2017-04-03 12:26:52
Erik Scholz wins the Germany's Next Influencer Award! Exclusive interview