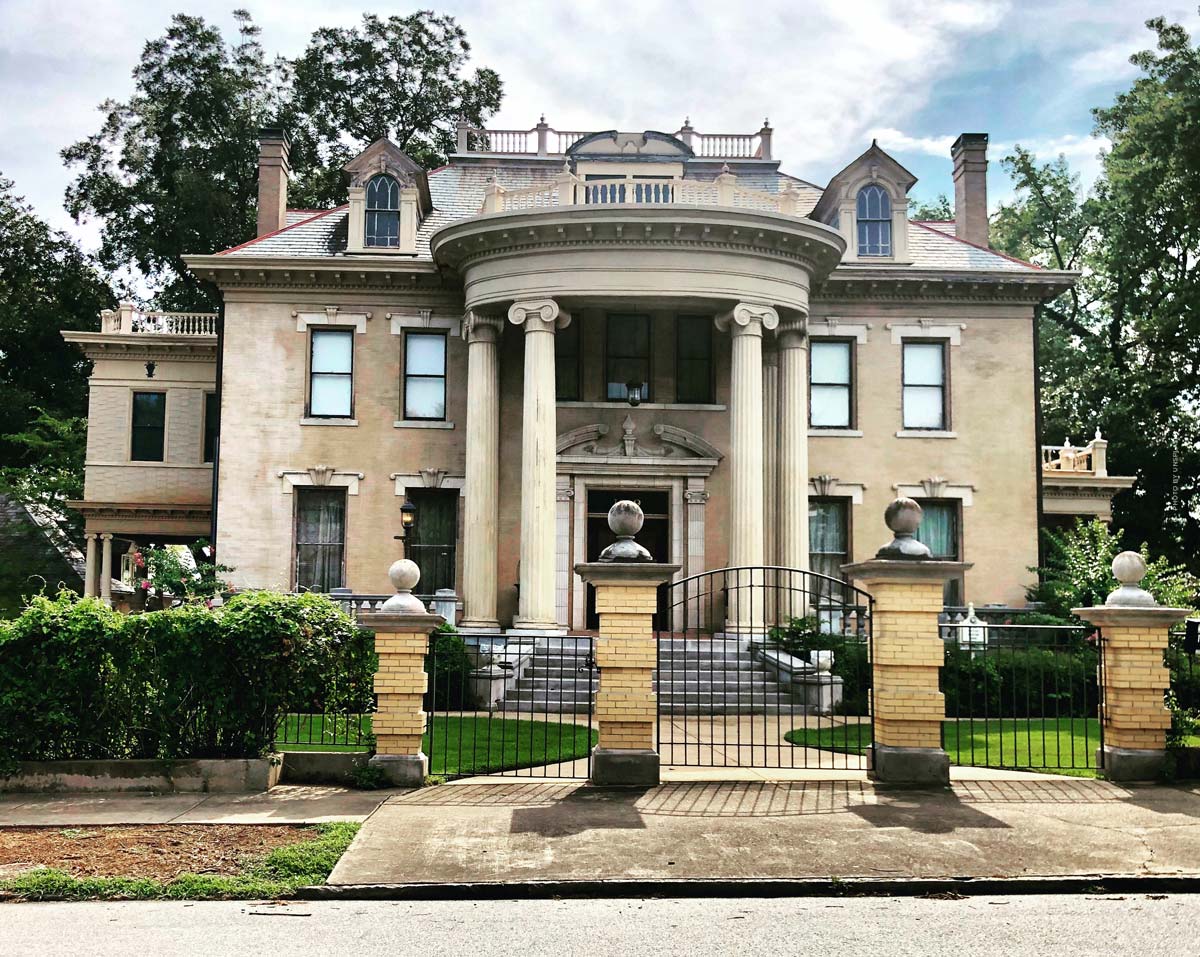 Selling real estate: Apartment & House – Tips for Valuation, Selling Process & Tax Arrangement
Selling real estate – Whether it's a house, an apartment or even a multi-family dwelling, there are so many things to consider when selling real estate. Whether broker or off-market, private or commercial, alone or as part of a community of owners. As a seller, the topics of taxes, contracts, notary and real estate agent can quickly become overwhelming. That's why we've put together the ultimate overview for you here. From the first checklist to the important documents to the final settlement. In addition: You will find the most popular cities and their prices per square metre at the end. Welcome to the world of real estate.
House, condominium & Co: Selling real estate
The process of selling real estate depends strongly on the type of property. Depending on this, different steps and documents are necessary. In general, when selling real estate, you should always first consider whether or not you want to hire a real estate agent. Also increase and decrease in value factors should be kept in mind.
Buy and sell (external & free of charge)
Learn from the experts. You can find many, many more guide articles for free at Lukinski. Here you can learn everything you need to know about buying real estate for free. Start in general with buying real estate, go over your specific type of real estate, from apartment, to house, apartment building to buying land. Also important, everything about the purchase contract (who pays the costs?), ancillary purchase costs and saving taxes with real estate. through legal forms such as a real estate GmbH or family foundation.


Germany - Spain - USA
However, Luxury Realtors also write new articles on selling property every week. With more specific advice pages on selling a house, selling an apartment, and multi-family house and land.
Valuation, declaration of division & important documents
Apartments are particularly popular with people starting out in their careers and young couples. They are inexpensive, also allow living in the inner city and often provide the perfect basis for the first home of one's own. But not all apartments are the same. Whereas in big cities like Berlin and Hamburg it is mainly apartments on one floor that are in demand, fresh air lovers tend to prefer a terrace apartment. High warehouse and industrial spaces of the past are increasingly being converted into loft apartments of the modern age and are enjoying high demand due to their high walls and spacious floor plans.
The two-storey maisonette apartment and the exclusive penthouse on the top floor represent the top class of the apartments here.
Valuing an apartment: increase & decrease in value factors
One of the most important questions you have to deal with as a seller is: How much is my home actually worth? There are several factors that ultimately influence the value of your property. For a rough sales value, it is first worth taking a look at:
Location of the apartment
Infrastructure
Equipment
The geographical location of the apartment, i.e. the immediate residential area, can mean an increase in value for you here and, from experience, always proves to be a good sales argument. The better the location of the apartment, the more expensive it is in terms of value. The same applies to the connection to public transport and the proximity to hospitals, cultural sites & Co.
The closer you are to public life, the more these factors add value.
In addition to such soft and hard factors that influence the value, the crime rate in the residential area is also important. Again, the principle applies. The safer, the better. However, the crime rate is not just a number, but also the feeling of safety. Thus, this factor can be defined as a 'mixed factor' in housing valuation.
Renovations and modernizations in particular are value-enhancing:

Calculate purchase price: Criteria for determining the value
Now that you know roughly which factors influence the housing valuation, let's go into a little more detail. In the second step, you must now look at the other criteria in determining your property value:
Year of manufacture
Living floor
Number and size of rooms
Balcony, terrace and winter gardens
Common property
Due to the inferior building fabric at the time, owners of apartments from the 1960s and 70s must unfortunately reckon with a price discount today. However, those who own a refurbished old apartment (built before 1945) or a modern new-build apartment can rather look forward to an increased construction value.
Lofts and penthouses also sell more quickly than ground floor apartments due to their popularity. For these, there is often a reduction in sales value of up to 30%. Converted attics and lifts to the top floor are also considered to increase value.
-30% for ground floor apartments
In addition to the size and number of rooms, extras such as balconies, terraces and conservatories are also decisive in determining the value. Depending on the design and the number of square metres, these can be taken into account as additional living space. Common property in the form of well-maintained outdoor facilities, staircases and lifts can also have a positive effect on the sales value as part of a community of owners.
The most expensive cities for condominium in Germany – Ranking
Whether you're selling your home or looking for a condo as a buyer. It's always good to be familiar with the current real estate market across Germany. This chart gives you an overview of the cities in Germany with the most expensive condos.

Documents for housing valuation
The following documents are important for determining the exact value of your home:
Land register excerpt
Declaration of division
Floor plan
Minutes of the owners' meeting
Housing allowance statement for the last three years
Overview of the maintenance reserve
Proof of insurance
Energy certificate
If applicable, a copy of the rental contract, if your apartment is rented out.
House & apartment forms at a glance: List
In the real estate market, there are a lot of different types of construction. Both in the field of apartment and houses, there are many forms and types according to which a property is designed. These are divided into different formats. We have clearly listed some of the most common house and apartment types for you here. You can find more information about the respective property type in the corresponding article by clicking on the corresponding link.
House types at a glance: From bungalow to prefabricated house
Here you will find a list with an overview of all common house types. The linked article provides you with more information about the respective house form, introduces you to peculiarities and definitions and you also learn which house type is suitable for whom and why. In addition, we introduce you to the advantages and disadvantages of the respective house form in the associated articles.
Beach house
Terraced house
Villa
Overview of apartment types: Old building apartment to basement
The housing market is highly competitive and there are many different types of housing that come with certain characteristics. In the corresponding articles you will find definitions and information about the respective type of apartment, as well as a list of potential advantages and disadvantages of the corresponding apartment.
Granny flat
Apartment
Loft
Maisonette apartment
Penthouse
Basement apartment
Selling a house: taxes, costs & selling process
Single-family homes are among the preferred properties of Germans in almost all federal states. As the name suggests, they are occupied by a family, a couple or a single person. Single-family homes come in all shapes, colours and types – from the modern city villa to the romantic solid house with garden to the environmentally friendly efficiency house.
Off Market Deals: Selling luxury real estate thanks to independent acquisition
If your property is in the higher price ranges, then it's worth thinking about selling it off market. Off market means that the sale does not take place publicly, but is sold internally. Public figures in particular, such as celebrities, politicians and many an aristocrat, prefer this type of acquisition. Whether you want to sell your house with or without an agent is up to you. The only important thing here is a good network. Ideally, you should use a broker who also specializes in off-market and thus has a large network of potential buyers.
Selling a house without an estate agent: Ultimate checklist
Many start out thinking that they need to rely on a realtor for their home sale. However, this is not always the case. Even alone, it is quite possible to successfully sell his house and also brings some advantages with it. So that you can estimate but already times, what comes with a brokerless acquisition on you, here is already times an overview for you:
Determination of the sales price by valuation
Exposé – or advertisement creation
Compilation of necessary documents
Development of a sales strategy
Contacting interested parties
Organisation and realisation of the viewing appointments
Drafting of the sales contract
Perception of the notary appointment
House valuation: market value, net asset value & Co.
The house valuation is ultimately used to calculate the purchase price. Of course, before you take the next steps to sell your property, you need to set this price. Several factors play a big role in your property valuation. These include, for example, micro and macro facilities, background noise, location and outlook.
In this context, there is also talk of a market value and a net asset value of your house, which is included in the house valuation. The former is the price that is calculated at several points in time by various criteria, while the net asset value is influenced by the production costs of the property and the standard land value.
Keep an eye on ancillary purchase costs: Inheritance tax & notary fees
Often incidental purchase costs are also incurred when selling a house. These are usually borne by the buyer. While the transfer in the land register and the notary fees are paid by both parties, in the event of an inheritance, inheritance tax is also due. This depends, among other things, on the individual tax-free amount. Don't forget that these regulations differ from state to state.
Whereas in Schleswig-Holstein these additional costs can amount to up to 15% of the sales price, in Bavaria they are only around 10%.
Another tip: If there is still an unpaid loan on the house, it is worth negotiating with the buyer about a loan assumption. Here it is worthwhile to get the opinion of an expert again.
Also bear in mind that for owner-occupied property there is a two-year period during which you do not have to pay tax on the profit from the sale. This means that there must be at least two years between the notarisation dates for the purchase and sale.
The most important documents & contracts at a glance
Your decision to sell your house has been made. The checklist for the house purchase is ready and you have also already determined the selling price. Now you just have to put together all the important documents.
Floor plans
Site plan
Land register excerpt
Fire Insurance Certificate
Overview of additional costs
Listing of all renovation work
Photos
Current energy certificate
The indication of the living space
Any existing leases
If there is more than one owner, indication of the ownership structure
A detailed object description
Attention with existing leases
If your house, or at least part of it, is rented out, you need to factor that into the sale. You can still sell your property, but you must be able to justify this. Even if renovation or demolition work is the reason for selling the house, this must be explained to the tenant.
Ultimate price comparison: This is how much a house costs in German cities – Statistics
The prices for apartments, houses & Co. vary considerably in the Federal Republic of Germany. Here are some general statistics on the purchase prices of detached single-family homes. Purchase prices in Bremen, Rostock, Erfurt and Leipzig tend to be lower. Cities such as Cologne, Berlin and Hamburg are in the midfield in terms of price. At the top of the most expensive purchase prices here is the Bavarian capital Munich.

Apartment building: rental agreements, sales price & Co.
Since the sale of an apartment building is still a house sale, the process here is similar. However, since there are multiple parties involved, there are a few extra steps. You'll need to keep these in mind when planning the sale process, of course. As always, ideally you will already have a follow-on property in mind and have already thought about the selling price of your apartment building.
Questions to ask yourself: tenant, prepayment penalty & right of first refusal.
Here's an overview of the most important things you need to think about ahead of time to avoid any nasty surprises when you sell.
Do you have a follow-on property lined up?
Is there a need for renovation / refurbishment of the house?
Do you have all the necessary documents, such as declaration of partition, building insurance, minutes of the owners' meeting, utility bills, list of rents, etc.?
Are early repayment penalties payable?
Do you have an overview of the maintenance costs?
Are you planning to sell inventory with it?
Is there a right of first refusal?
What's your take on home valuation?
Valuation of a multi-family house: procedure & costs
The subject is complex. Micro and macro factors naturally play an important role in determining the sales price. Of course, this also includes the location, comparable properties, building fabric, etc. The method used to determine the value depends on the type of property. In general, however, the following rule applies: a purchase price must always be well-founded, market-oriented and realistic. There are a total of five procedures for this:
Comparative value method
Capitalised earnings method
Real value method
Residual procedure
Determination of the mortgage lending value
Of course, the price is not calculated directly down to the last cent. The final purchase price will follow at a later date and is based primarily on the estimated value of your house. In principle, you can remember that the valuation of a property under 150,000 euros will cost about 1,500 euros. If your property is valued at over 1 million euros, it will eventually cost 3,000 euros.
For the calculation, a rough valuation is carried out first. The price for the final valuation is therefore based, in most cases, on the estimated value of the property to be valued.
Material value and market value influence the sales price
The valuation and the final sales price can differ, as already explained. For the final price determination, not only the asset value is decisive, but also the market value. The asset value tells you what the objective value of your house is, in terms of year of construction, equipment, building fabric, etc. The market value (often referred to as the fair market value) is the value of the property. The market value (often also called fair market value) is the one to which the sales price is related. Factors relevant to the environment and factors specific to the market are related here. When demand is high and offers are low, the market value is now usually higher than the asset value.
Tip: Renovations and modernizations increase value
Especially when selling an apartment building, it is also worth considering renovations and modernizations. These always have a value-increasing effect. For example, damp patches on the walls and mould should now be removed. Damaged parquet and old window frames also make a significant difference. Always make sure that any damage is repaired. Otherwise, in the worst case, a sale can also be reversed due to cover-up.
If you also want to sell your indoor and outdoor furniture, this is also a value increasing factor: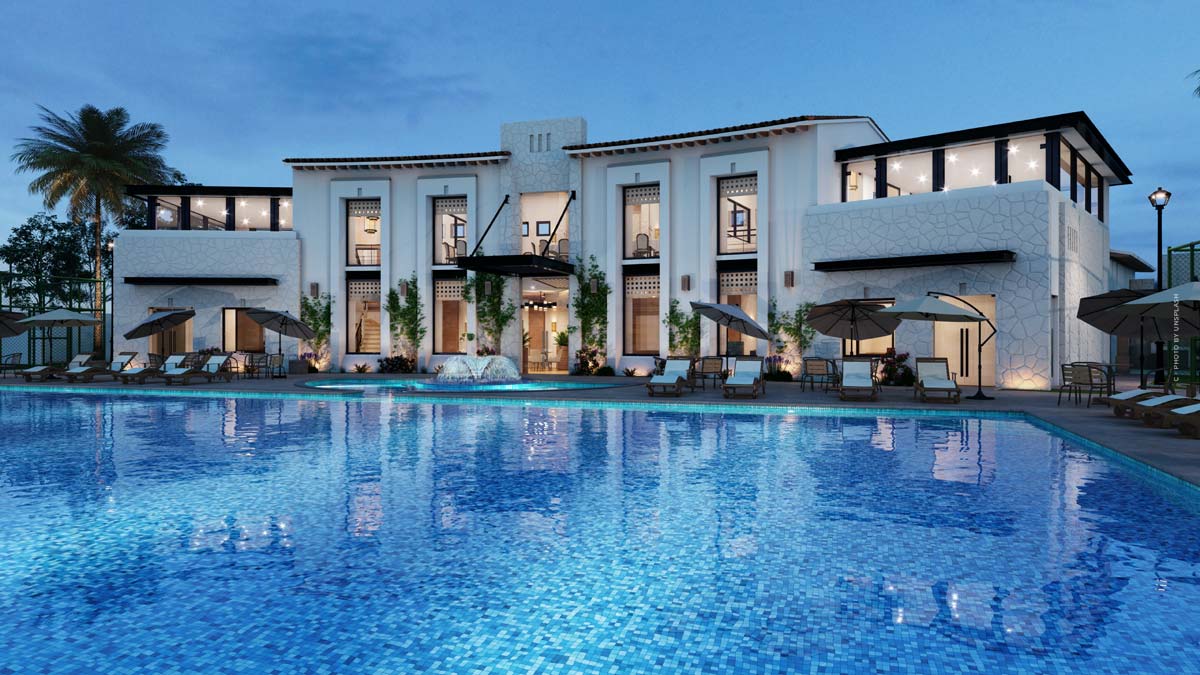 Documents for the determination of the market value
So that you know which documents are important here in the determination of the market value, we have an overview for you:
Land register excerpt
Construction plans, floor plans, sections
Building specification
Site plan and cadastral map
Living space calculation
Energy certificate
In the case of condominium ownership, you will also need the following documents:
Minutes of the last three owners' meetings
Business plan
Declaration of division (land register)
Housing benefit statement
If necessary, you also need for income properties:
Operating costs
Rent statements
Rental agreements
To be seen with rights and encumbrances:
Notarial deeds
Special entries (rights of way, residential rights, etc.)
Property prices in the most popular cities in Germany
To choose one's place of residence freely – that is what many people wish for. But where to then is the question? The individual states and cities of the Federal Republic all bring their own charm and advantages with them. Ideally, you want to be able to find a job quickly, the property should be in the budget and a stable infrastructure is also very close to the hearts of most people. To help you decide on your next home, we have city maps and square meter prices for Berlin, Hamburg and Munich for you.
Berlin: German capital popular with investors
As the capital of the Federal Republic of Germany, it is the hub of European politics. The seat of government can be found here, as well as a multitude of historical monuments. The job market has also been stable for years: there is hardly any other European city where so many start-ups are founded as in Berlin. Different cultures, religions and influences come together here and thus make up the Berlin flair. Another plus:
Berlin enjoys ever-increasing popularity with real estate investors
City map: Pankow, Lichtenberg, Marzahn & Co.
The German capital Berlin consists of 12 boroughs and 96 districts. Moreover, the city offers a lot of variety due to its rich history and role as the capital of the Federal Republic of Germany and is popular not only with non-European tourists, but also with the younger generation.
Prices per square metre: From Hellersdorf to Berlin Mitte
You can expect to pay just under €2,100 per square metre in the Hellersdorf district of Berlin. The most expensive areas, on the other hand, are in Berlin Mitte and Dahlem. Here is the overview:
Hellersdorf: 2,100 euros per square metre
Hohenschönhausen, Reinickendorf, Spandau, Tempelhof & Marzahn: 2,500 – 3,000 euros per square metre
Berlin Mitte and Dahlem: 6,000 euros per square metre
Here you can see the real estate prices for Berlin in the development from 2005 to 2020.

Hamburg: Hanseatic city attracts young people in particular
While Berlin counts as a hub of politics, Hamburg occupies an important economic position for Germany. The Speicherstadt is well connected with other European countries, which is also reflected in the diverse range of gastronomy. Eta 110,000 new citizens have called the Elbe metropolis their new home since last year. Due to the economic situation of the Hanseatic city and the exclusive residential areas, high earners and investors are also regularly attracted here.
City map: Altona, Bergedorf, Wandsbek & Co.
Hamburg consists of seven districts or neighborhoods:
Altona
Bergedorf
Middle
Harburg
Eimsbüttel
North
Wandsbek
From romantic villas on the Elbe to modern apartments in the city center, Hamburg leaves nothing to be desired and offers something for everyone. No wonder that the Hanseatic city is becoming increasingly popular, especially among students and young professionals. Here you can see a rough overview of the city:
Prices per square metre: Condominiums on the Alster are gaining in value
South of the Elbe you will find rather reasonable prices (approx. 2,500 euros per square metre), whereas top prices starting at 7,500 euros per square metre can be found mainly on the Alster and in the luxurious areas of the Elbe.
Here you can see the real estate prices for Hamburg in the development from 2008 to 2020.

Munich: Highest billionaire density in the Federal Republic of Germany
Due to the quality of life in the Bavarian capital, Munich is also on the list of Germany's top cities. The traditional architecture, combined with the metropolitan flair and the typical Bavarian coziness enjoys great popularity, especially among Germany's billionaires and global entrepreneurs.
City map: Small districts with a high quality of life
Munich consists of 29 districts and 25 boroughs. The three most popular districts of the Bavarian capital are characterised above all by their high quality of life and are therefore the most popular with apartment hunters:
Neuhausen-Nymphenburg
Trudering-Riem
Schwabing West
Here's the map again:
Prices per square metre: Munich is the most expensive city in Germany
Munich is known to be home to the largest number of billionaires in the Federal Republic. So it's not surprising that the purchase price of a single Munich condominium is twice as expensive as anywhere else.
Here you can see the real estate prices for Munich in comparison to the real estate prices in the whole of Germany.

Tax structuring when selling real estate: owner-occupation & state subsidies
How to save taxes when selling real estate? The problem: Many owners fall into the tax trap here and pay money unnecessarily. The solution: tax structuring. Real estate investor and tax coach Alex Fischer regularly gives tips for sellers on YouTube as well as on his blog.
Tip: Costs of the real estate agent tax deductible
In parts, this is also possible. Anyone who buys a new property after selling it can now deduct the brokerage costs for tax purposes. But only if the house or apartment is subsequently rented out. In the case of owner-occupancy, the linear deduction of the fees is unfortunately not possible.
Also deductible: brokerage fees incurred in finding a tenant.
Tip: Sell on own use tax-free
Selling an owner-occupied property increases your net worth. Why? This is where the appreciation factors come into play again. If you buy a property privately, renovate it or increase its value through further construction work, you can of course sell it again for a higher price.
Good news: this is also tax-free. However, only if you have lived in your property yourself from the beginning. If you had previously rented it out or it was used for commercial purposes, a tax-free sale is only possible after three years.
https://fivmagazine.com/wp-content/uploads/2020/10/immobilie-verkaufen-videos-gewinn-haus-verkaufen-privat.jpg
957
1200
Laura
/wp-content/uploads/2023/08/fiv-magazine-logo-news-influencer-fashion-interior-travel-real-esates.svg
Laura
2020-10-09 13:58:38
2020-10-09 13:58:38
Selling real estate: Apartment & House – Tips for Valuation, Selling Process & Tax Arrangement