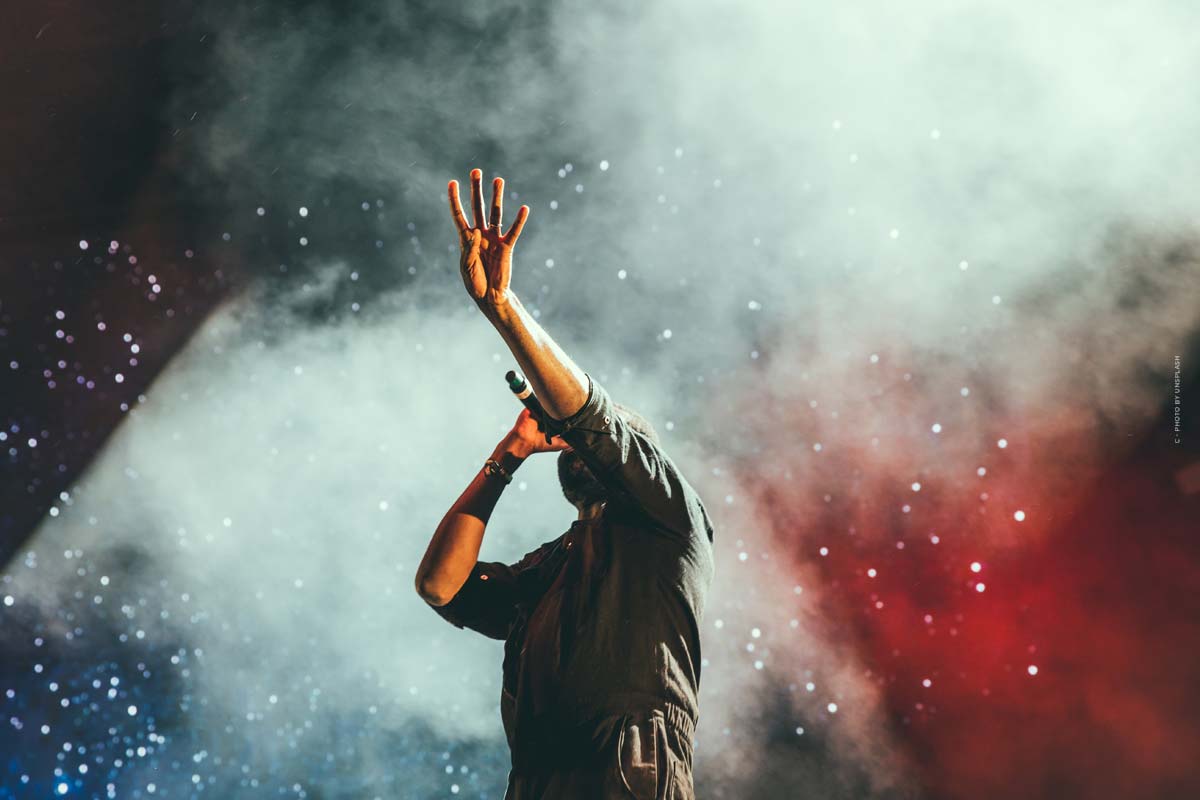 Lukas Rieger – the singer, social media star and girl swarm goes on tour
He's a singer, social media star and crush of girls. Lukas Rieger is the German superstar! With almost 2 million Instagram followers and almost as many loyal fans, he is one of the most successful German stars. In November he starts his second tour to see his fans live again. Everything you need to know about him, his career, his music and his tour can be found in this article.
Everything you should know about Lukas Rieger
How old is Lukas Rieger? Lucas is 19 years old
When's lucas' birthday? He was born in Lehrte on 3 June 1999
How big is lucas? With 1,78m the singer is a bit smaller.
Where does Lukas Rieger live? The singer was born in Lehrte, a small town in the Hanover region. Lukas moved at the age of 16 and lived in Berlin for half a year. Now he lives again with his parents in Hanover. Nevertheless, he enjoys a lot of freedom.
Who are Lukas Riegers parents? His parents Michael and Birgit Rieger are proud of their son. Birgit misses her son especially much and would like to have him with her as much as possible, this is only a little difficult with the many appointments of Lukas. Nevertheless Lukas tries to visit his family as often as possible in the small village near Hannover.
Does Lukas Rieger have siblings? Marie Rieger is the star's sister. He has a very special connection to her, because his sister suffers from microcephaly, which is a rare disease that stands for a developmental disorder caused by a malformation of the brain and which also causes a physical disability. For a long time his sister was kept out of the spotlight but not to hide her, Lukas only wanted to protect his sister and still does.
Does Lukas Rieger have a girlfriend?
Lukas Rieger wants a friend. He says that his love life was too short due to all the hustle and bustle, the busy schedule and the concerts. Now he longs for someone he can trust and talk to about everything on his heart. Finding someone like that, however, is not easy, Lukas knows. He still travels a lot and has hardly any time, so a relationship would be very difficult for him. Secretly, however, he hopes for a happy coincidence in which he meets his lady of the heart. He longingly posts pictures on Instagram with the signature "Need a Girl in my Life" or "Can someone be mine?".  You can impress Lukas above all with humor and adventurous spirit. In an interview, he reveals how his girlfriend should be – simply cool and funny.  He does not have a certain type of woman, it is important to him that it fits and they have a nice and exciting time together.
How do I get the Lukas Rieger phone number?
Finding out the phone number of such a star is almost impossible. He is very careful with something so private and trusts only a few people. If you find your number once on the Internet, you can almost assume that it is a fake and probably only someone has taken the liberty of having fun.
In the official online shop with merch you get everything that makes a fan's heart beat faster
For his fans Lukas Rieger opened an online shop where he sells his merch and casual designs. It always adapts to current trends and its target group. The target group are of course young girls who are fond of him. That's why almost every garment has its name on it. The delivery conditions are simple. It is sent exclusively by post and there is no minimum order value, the customer bears the shipping costs. Within Germany 5,95 Euro will be charged. in his online shop you can find all possible fan articles from shirts, bracelets, mobile phone cases, bikinis up to jackets.
The right sweater for everyone
Sweaters are the biggest part of the online shop. They are sold in a wide variety of designs. The classic is a black sweater with the cover of his new album Code printed on the back. Just as beautiful is the hoodie in white, with patterns on the sleeves and its name on the chest. This sweater is available in two versions, the second version additionally has all tour dates on the back. If you like it a bit crazier, you can order a hoodie with a big yellow smiley. All hoodies cost 45 Euro. Also new are two pink sweaters without hood. The pink sweater number 1 has the lettering First Lady and Team Rieger. The other one has a pizzeria and pizza print. As a special feature, the back is decorated with the lyrics of All I Want. That was only a small insight, the selection is infinitely large. It is worth to have a look at his website to see all models.
T Shirts in different designs
For 25 Euro you can order a Lukas Rieger T Shirt in our Online Shop. The T shirts are also available in different designs. The common feature is that they all have the star's name printed on their backs. There is a simple black one with the album logo, a horrible one with a sunglass print and the words Kiss Me and a special T shirt, which supports the organization Best Buddies. This organization is committed to ensuring that everyone has a best friend.
The Flamingo summer collection is super popular
For the summer there was a collection with the trend animal Flamingo in the online shop. This collection includes 2 white T-shirts, a jeans jacket, a cap and what the girls were especially happy about: a bikini. All parts are printed with flamingos and of course with Lukas Rieger.
The book of Lukas Rieger Code
On 9 October 2017 Lukas Rieger published his first book. In this book he tells about his life, his dreams and his fears in private. He talks about friends, family and his career. The fans are touched by how personal he becomes in this book and critics are also convinced.
The Code Tour 2018
On November 2nd Lukas Rieger starts part 2 of his " Code Tour 2018″. We start in Bremen and then across Germany. This time it even goes beyond Germany and his fans can experience him live on stage in Austria, Switzerland and even the Czech Republic. Already his last tour was completely sold out and took the breath away of thousands of girls. The young star has proven that he really has what it takes and can also deliver live. As Vor Act Faye Montana will perform, she is also a young social media star, youtube, singer and even actress. However, not all fans are thrilled that Lukas is accompanied by a girl and haten the 14 year old on their social media channels. Can she stand it and really perform? The show will definitely be an absolute highlight!
Here you can pre-order tickets at Eventim, because soon the tickets will be completely sold out.
Since 2016 and 2017 thousands of girls stormed the fan meetings and everything got out of control, Lukas organizes only very rarely fan meetings. It's just too dangerous, the young girls in love are so excited that they had to tip over in a row and be picked up by the ambulance.
The tourdates for November 2018
November 02, 2018 – Bremen, Modernity
November 3, 2018 – Rostock, Moya
November 4, 2018 – Magdeburg, Old Theatre
November 06, 2018 – Nuremberg, Löwensaal
November 09, 2018 – Dresden, old slaughterhouse
November 11, 2018 – Mannheim, Germany, Capitol
November 13, 2018 – Saarbrücken, Garage
November 18, 2018 – Freiburg, Germany, Jazzhaus
on Instagram #lukasrieger the Teenie Star inspires millions of people
Lukas Rieger has 1.8 million fans on Instagram. He regularly posts pictures from his free time, concerts and also posts some insider information. His fans feel connected to him and it is the only way for them to be in contact with him. In the comments under the pictures Lukas receives thousands of love declarations and yearning requests to get to know each other. But lucas knows that he can't grant the girls that wish. Because there are so many girls who are crazy about him. The fans don't write comments, they create fan pages and support their hive as much as possible. Unfortunately, some cross borders and try to call him at home, visit him or follow him wherever he goes.
Here you can find his Instagram account
Lukas music and his career
Lukas Rieger has always had a special relationship to music, even as a small child he loved to sing and make music with his family. At his school in Burgdorf he attended a music class and was allowed to participate in several performances and thus gain first experiences on stage.
Everything started with The Voice Kids
In 2014 he ventured a big step and applied for the Tv show The Voice of Germany Kids. In the first round he convinced Lena Meyer Landrut with the song "Can´t hold us" and became part of her team. But already in round two, the battels burst his dream and he had to leave the show.  Of course he was sad but giving up was not an option for him!
Social Media makes him famous
Luke started building a social network through the media. He first released cover songs on Instagram and YouTube, which quickly became popular and attracted more and more fans. His fan base was growing. He also became active on Musical.ly and could enchant the girls with sweet videos. In 2014 he released his first single "Be My Baby". Only a few months later he released two more songs. The singles "Ready 4 This Shit" and "Lightspeed Lovers" were loved by his fans.
The first album "Compass" is a great success
A music production label became aware of the social media star and gave him the opportunity to fulfill his dream. His first album! The producers have worked with stars such as Justin Bieber and Justin Timberlake, so it was no surprise that the album's hit "Elevate" reached number 4 in the charts. Yet Luke was overwhelmed. On September 30th his first album "Compass" was released and became a complete success. Shortly after the release he also started his first tour across Germany. All concerts were completely sold out and the halls filled with screaming girls who adored their star, an absolute success!
The second album "Code" storms the charts
In February 2018 the fans were happy about the second album of their swarm, because on February 16th the album " Code" was released. The 11 songs on the album are great and varied, the fans are absolutely thrilled and so the album reaches number 2 in the German charts. His songs are about love but also about his life, business and family. Also with this album he soon goes on a big tour to conquer the hearts of the girls.
Songs on the new album
Used To
Never Be This Young
Slowmo
All I shrouds
Won't Forget About You
Phantom
Treasure
Kiss Me
Remember
Heart Skips a Beat
When the Curtains Fall
Music video for "Treasure"
The lyrics of his hit "Elevate"
"Elevate" is the first successful single and the favourite hit of the Lukas Rieger fans. Below the lyrics you will find the popular music video, which was shot in Tokyo.
Elevate
You've got my heart all up in a knock
You pic me up just so i can drop
Back to reality
Opposite of gravity
Why won't the green light tell me to stop
Please, just tell me down Bae
Please, don't tell me you know more
Once i'm during i will stop until i distancing
No more breaks, elevate
No more breaks, elevate
elevates
elevates
elevates
elevates
elevates
elevates
elevates
Fade out of traction
You take my breath
After reaction i must confest
Look what you do to me
Baby this is new to me
We're going out girl you what's next
Please, just tell me down Bae
Please, don't tell me you know more
Once i'm during i will stop until i distancing
No more breaks, elevate
No more breaks, elevate
elevates
elevates
elevates
elevates
elevates
elevates
elevates
No more breaks, elevate
elevates
elevates
Why won't the green light tell me to stop
elevates
elevates
elevates
elevates
elevates
elevates
No more breaks, elevate
https://fivmagazine.com/wp-content/uploads/2018/08/lukas-rieger-saenger-social-media-star-maedchenschwarm-buehne-konzert.jpg
800
1200
Lisa-Marie
/wp-content/uploads/2020/07/fiv-magazine-news-instagram-youtube-tiktok-influencer-fashion-interior-jewelry-real-estate-tips-help-logo.png
Lisa-Marie
2018-08-15 14:24:50
2021-01-19 11:45:28
Lukas Rieger – the singer, social media star and girl swarm goes on tour