Influencer Awards & World Blogger – Naomi-Jane Adams about Travel, luxury & lifestyle
Travel is a much appreciated subject on instagram. The influencers of the moment increasingly share their travels, which are for them the places of new trends. Naomi is one of the best luxury, travel, fashion and lifestyle influencer from London. She is part of the Top 8 Luxury Travel Instagram Page of 2017. Naomi has worked with some of the world's top travel and destination companies, fashion and lifestyle brands. Fiv has prepared an exclusiv interview for you on one of the latest trends: Travel.
FIV: Hello Naomi, you are a wonderful london luxuxy, travel, fashion and lifestyle influencer. But how did you develop an interest in each of these categories respectively?
Naomi: I've worked within the Travel Industry and PR for over 20 years so it's always been part of me! I'm a very creative person was sewing and making things from a young age and like most people of course have an interest in fashion and anything female Lifestyle and Beauty like anyone before Instagram flicking through the fashion magazines.
FIV: In just few years, you have established patrnerships with luxuxy travel brands, travelled all over the world and built a significant social media following. What´s your secret?
Naomi: It's not just been a few years. I started working with various Greek Properties, Sailing Resorts and the Greek Tourism Board 10 years ago predominantly on Face Book Pages and writing blogs for the various outlets, I started the account with Instagram as soon as it opened sharing this content but at the time the focus was mainly on Facebook. I had already built up a strong following on my Facebook page. I was lucky enough to receive some advice from the owner of one of the largest advertising agencies in Israel who suggested what I was doing, the name for me was a 'Social Influencer' this was around 5 years ago and I should look to focus more on Instagram going forward. So I did… Of course I was working Full Time for the Daily Mail and General Trust Group so my Travel was only within my annual leave so my content up until 2017 was all built around those trips and weekends and days trips or restaurants. I started to explore areas on my feed from my Country and also share other places I visited. Very quickly hotels and travel companies were contacting me and tourism boards asking to post on my feed. I wanted to share the world as I see it, I wanted each photo to feel like you could be that person standing there….
FIV: If we should sum up your feed univers in one word, it would be: Paradise. What´s your favourite of all your instagram account post? And Where do you get your inspiration?
Naomi: Of course like anyone I see photos on Instagram and Pinterest that give me Inspo however I stay away from re creating. It's hard not to snap a photo in the same spot if it gives you the best view point but you won't find mr in the same dress and hairstyle completely imitating someone else. Honestly when I arrive I move around I take lots of photos I see what works.. I know what areas a hotel will want to highlight, the room, the social spaces like the pool, the dining the spa so I work to create content around these areas for feed and stories. When you see the camera roll you know that's what I want to share with my audience.
Usually there has to be a centre piece wether it's an amazing view, a gorgeous platter of food there has to be something that will make someone watching think yes I need to visit this place it Experience this for myself!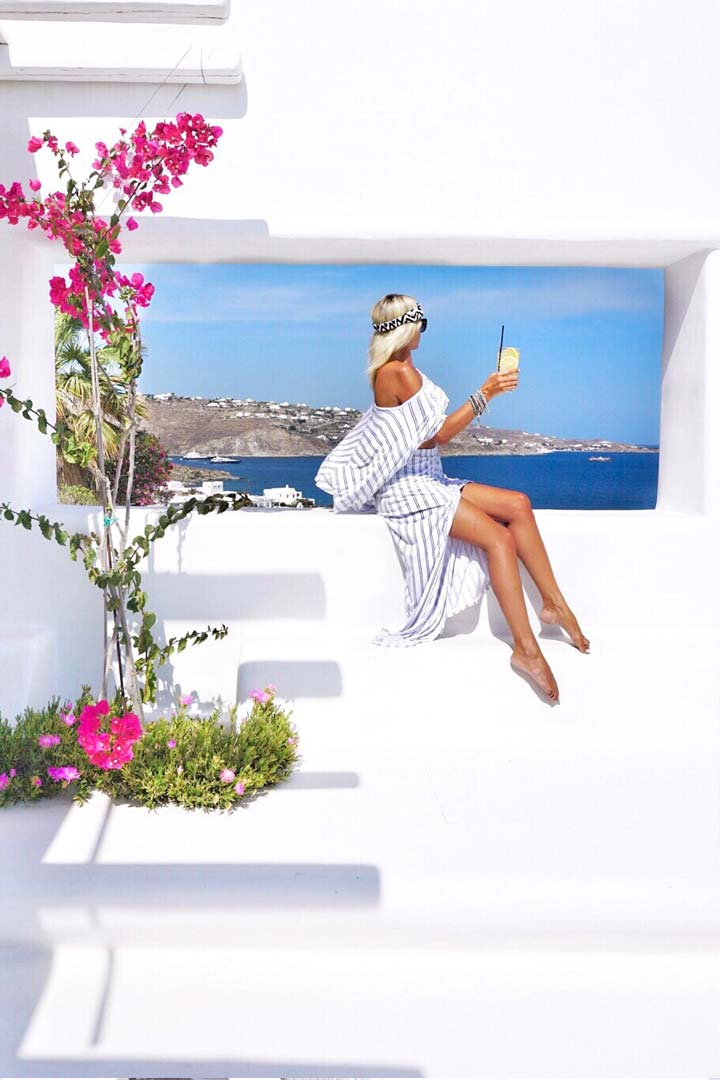 Top favorite luxury travel destinations
FIV: You are part of the Top 8 Luxury Travel Instagram Page of 2017. Out of all the places you have been in the world, what is your Top 5 Favorite Luxury Travel destinations?
Naomi: For Luxury;
Santorini & Mýkonos in Greece
Seychelles
Maldives
Dubai
Abu Dhabi
FIV: Naomi, you have more than 750k followers today. For you, what are the biggest challenge of being an influencer?
Naomi: Working in Travel is very last minute, my paid jobs can come in 1 week to 4 weeks prior so it's hard for me to plan anything outside 4 weeks at a time which is difficult when trips need planning and trying to plan and chat with clients when you are on a trip with another client can be taxing (this is why many travel influencers only get a few hours sleep each night when on a job)
You can't guarantee what income will come in each month unless you have a brand monthly ambassador partnership and if you will get paid (brands holding back money for 6 months, agencies shutting down so not getting paid at all) it's the same as anyone working self employed you don't have a guaranteed income and all the work from negotiating, quotes going on and producing the work to final editing speaking with your audience and then invoicing it's all on you!
The Trolls are obviously something everyone just has to deal with it's part of the job! I have had times when it's got so bad and some of these are professionals they know how to get inside you then can contact anyone send emails to your clients send lots of spam to your account if your don't give them a reaction. However after time they stop you have to try I know it's hard, but really try not to react.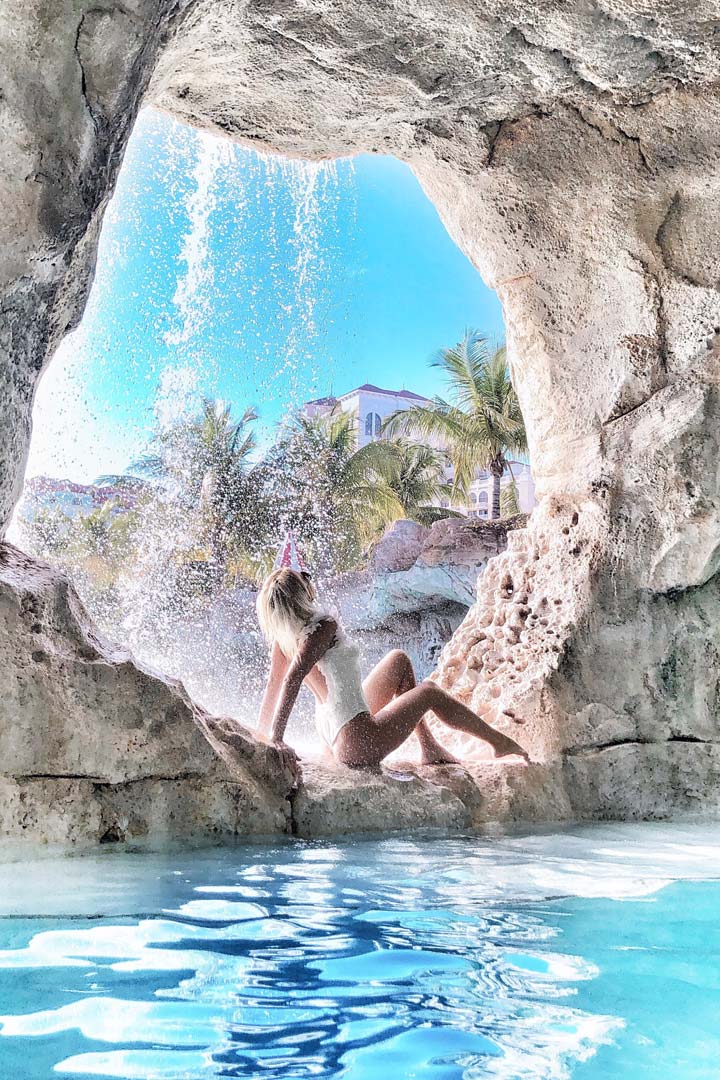 Influencer tips: sponsored content, branded messaging, feed inspiration and followers
FIV: As an Influencer and business women, how do you decide which brands to partner with, and how do you ensure that your followers are receptive to sponsored content?
Naomi: I promo Luxury Travel so it's all Luxury Travel aside from that it's anything I use. You have probably heard every Influencer say I only promo things I think are authentic and then you see 20 watches, 20 cereal bars, various phone apps the list goes on, on their page.
For me there will be mote Fashion collabs, all things I obviously wear and use like swimwear and travel products and obviously any beauty and lifestyle products. The question you have to ask is, if your only audience was your mum would you sell this to her?
FIV: You have an inccreadible feed! How do you ensure branded messaging fits in well with your feed?
Naomi: I've tried to always do it my way! I loose lots of jobs paid or I'm offered money if I change my image and I just say No. If it doesn't fit me then we just don't fit together. Brand partnerships always work well when the brand lets the Influencer share their take on how to present and or use the product. No one knows their audience more than the influencers, but also the influencer and brand need to see if that audience is someone who wants to listen. This is where a brand should know this is the wrong influencer for my product and also an influencer should not be accepting the job because the product has no relevance to you or your audience.
Must have list to go on a trip
FIV: As a traveller woman, how do you organize your trips? And what are your must have list to go on a trip?
Naomi: Lots of it is very much last minute. These days most of my trips are because someone a Hotel, Airline, Travel PR, Tourisim Board has contacted me wanting to work together and then it's a case of the standard negotiation of agenda, deliverables, itineraries etc and also aligning that with any other brand work I need to shoot on location.
I take all the standard like anyone else, all my equipment, cameras, chargers etc any brand products for shooting, toiletries, clothes but outside that the one thing I always take with me is a huge blanket for when I'm on the plane! I fly a lot, too much, and it's just something that helps me sleep (like a comfort blanket from home and I can use it to wrap up with when you go to a destination where its hot but then there are those chilly nights, I've been on lots of flights and even with the little blanket the give you I've been freezing so I always have my warm blanket with me in my hand luggage!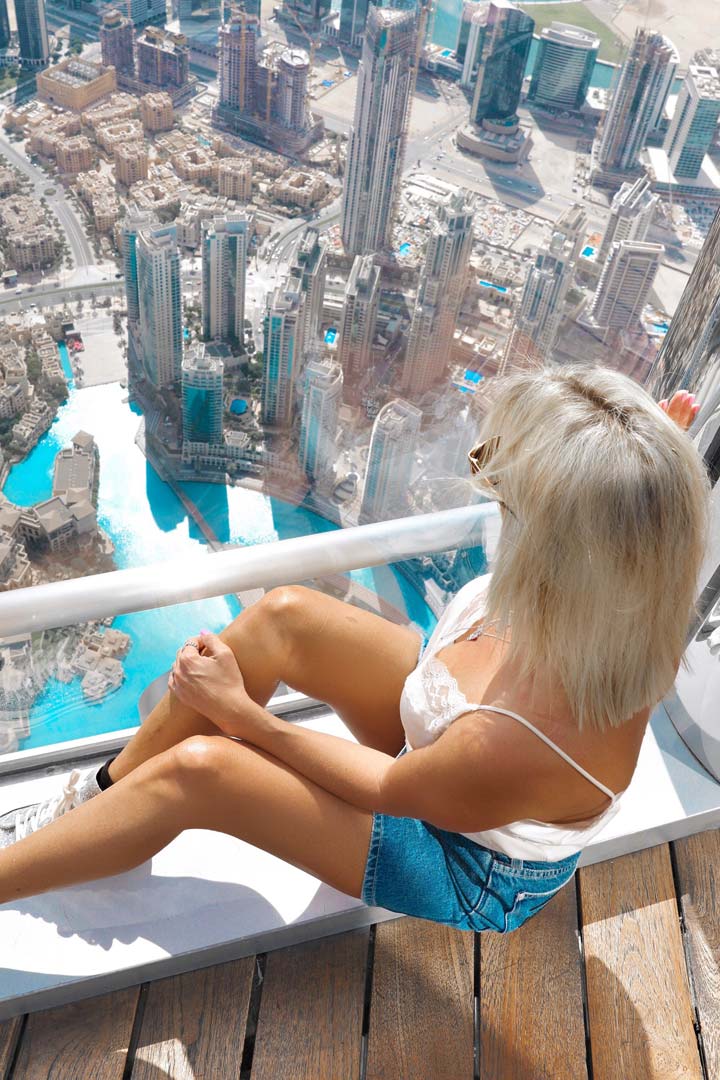 https://fivmagazine.com/wp-content/uploads/2019/06/naomi-adams-influencer-travel-blogger-fashion-lifestyle-interview-city-beach-looks.jpg
450
800
Clemence
/wp-content/uploads/2020/07/fiv-magazine-news-instagram-youtube-tiktok-influencer-fashion-interior-jewelry-real-estate-tips-help-logo.png
Clemence
2019-06-16 07:00:28
2021-07-07 14:29:11
Influencer Awards & World Blogger – Naomi-Jane Adams about Travel, luxury & lifestyle