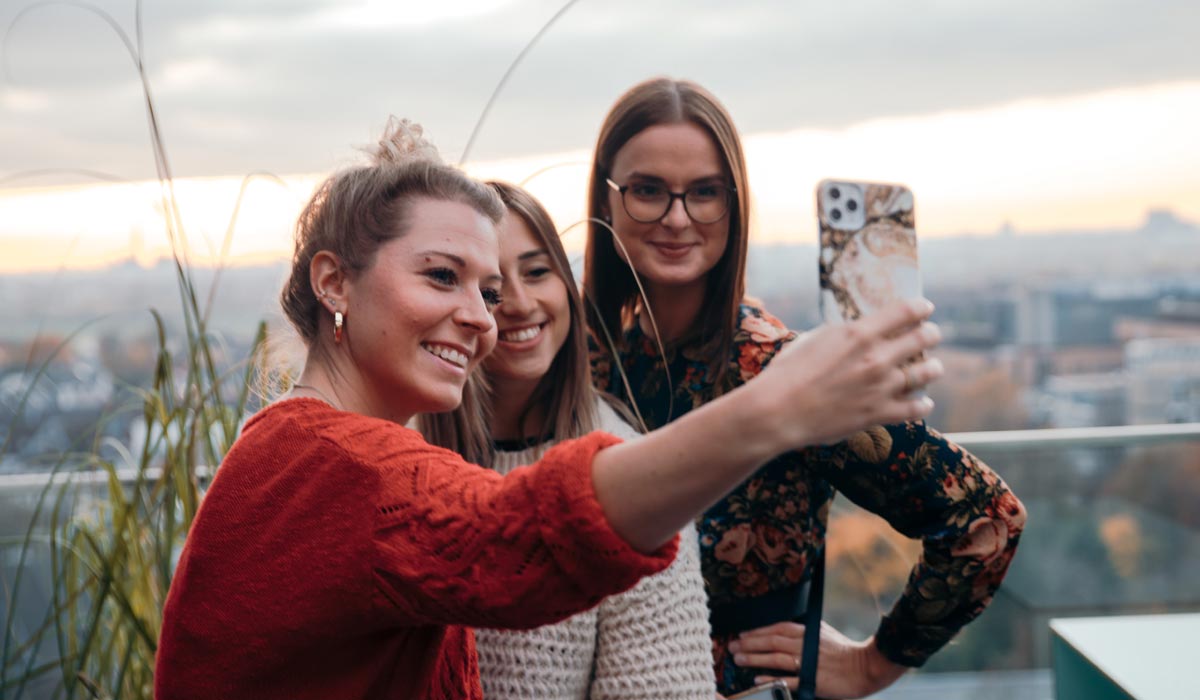 WW Treffen (formerly WeightWatchers): Celebrity chef & dance queen Motsi Mabuse – My experiences
Wellness that works a statement with promise – Again this year WW is hosting an event for influencers who want to reach their goal weight through their WW. I was there to take you on this journey to WW Winter Wonderland. Ever wanted to know if it's worth it for you to get started and how does the journey with WW actually begin? In this article I give you information about WW with all the details you need to know and then take you with me to the annual event.
What is WeightWatchers?
Over millions of women and men have already lost weight with WeightWatchers. But WW is not defined by how many kilos their customers leave behind, but by the fact that losing weight is fun for the customers. The acceptance to have sometimes more success and sometimes less, because in the end the target weight is a long way.
Weight Watchers doesn't want you to miss out on your favorite snacks, meals, or ingredients. Through a quiz, they will create a diet plan tailored to you to get the best results for you. Changing your diet may seem like a quick thing to say, but the real challenge is in everyday life and successfully integrating your diet plan there. Weight Watchers offers behavioral strategies to help clients best integrate their diet into their daily lives.


Germany - Spain - USA
How does the points system work? Calculate & Co.
The points system is a program developed by Weight Watchers in which each participant has a Smartpoints budget. This must be adhered to in order to achieve success. Different meals and foods have different numbers of Smartpoints and this makes the whole program very clear which foods should be included or reduced in the daily diet. The budget is calculated from age, height, weight and gender.
What can the WW app do?
The WW app puts all your data in one place. It's the place where you can track your weight, search for recipes and collect rewards for healthy habits. A mobile recipe book with advice, an online community and all in one a place of motivation to pursue your goals.
The new meeting – I was there! My experiences
A location, over 60 influencers, a star chef + Motsi Mabouse and all that at one event? I take you with me and show you my experiences from the event. A day full of surprises, happy faces and of course delicious food.
Influencer, celebrity chef & Motsi Mabouse
Today, all WW influencers meet to celebrate common successes but also to talk about news, at WW, privately and in the community. Who has tried out which recipe? How are you getting on with the new points system? It's the perfect time for small talk and reunions, after a long time. WW is not only proud of the many individual successes of its customers, but also rewards the stamina and cooking enthusiasm of WW Influencers once a year with a festive event. For this purpose, all influencers who report on their evening journey on Instagram are invited to eat together, exchange ideas and have a good time together.
Video & Event by One: Social Media Agency.
Blue carpet & chocolates – Feel good with WW
The FourtyFour in Düsseldorf is probably one of the most beautiful locations to celebrate this festive occasion. Upon entering the lobby, the girls could see the WW logo on a large billboard and knew that they were welcome and the day could now officially start. 4 elevators brought different groups of influencers to the top floor, where a WW blue carpet was already rolled out and a waiter handed out WW chocolates. Curious looks abounded as the 4-meter Christmas tree was spotted in the winter sun. A Polaroid camera was used to shoot a cute portrait of each influencer, with personal signature for a large photo wall. The view to the right showed a press wall, where the first interviews and photos were already shot. Straight ahead you could see a beautifully prepared show kitchen, lovingly designed with small herb beds and seasonal vegetables and fruits served in slate bowls. Here, later on, Andi Schweiger, star chef also known from TV and cooperations with WW, will prepare dishes from his new cookbook with WeightWatchers. Through a platform with skins and cushions with a perfect view of the spectacle.
Celebrity chef Andi Schweiger – star food and delicious recipes
A very special highlight for all participants was the star chef, Andi Schweiger, everyone knows and loves him. He enchants the WW community not only on Youtube, live with show cooking and subsequent talk he is also live at the event. Andi has been working with WW for quite some time now, doing cooking classes with enthusiastic fans. The menu of the day was inspired by his cookbook, which became reality together with WW. As a starter a pumpkin soup, as a main course a lamb fillet with fresh red cabbage and black salsify potato pancakes and as dessert a poppy seed cake with plum compote. His cookbook called "Genial Saisonal!" was also available as a gift for all the girls and went down great. Everyone could have their book signed and take a photo with star chef Andi.
Talks and Magazine Cover
Next to the show kitchen was a large table set with purple flowers and gorgeous table decorations. Surrounded by glass facade, the whole ambience looked super inviting to enjoy the occasion in the perfect mood. From the tables, each influencer had a good view of the podium where the talks with Starkohc Andi Schweiger and Motsi Mabouse were held. At the other end of the room, a bit hidden but very classic, there was a press corner where plants and couches were used to create a comfortable feeling and a nice backdrop for all the interviews. Here there is a chance for influencers to talk about their experience with Weight Watchers and their personal progress, of course giving a few tips. The whole day is filled with talks from celebrity guests, the food and other small activities. Like the studio set up to give the girls a chance at a shoot, which will be their own personal WW magazine cover afterwards.
Dancing with Motsi Mabouse
As a special Motsi Mabouse, judge of Let's Dance in Germany and UK, visited the event and talked about her own eating habits, her new child and how conscious she is about her diet since then. The event was rounded off with a dance class by Motsi and all the influencers had the chance to let their dancing legs swing in a personal coaching session. An unforgettable experience for all participants.
Video & Event by One: Social Media Agency.
What a day! Cozy living room vibes
As the program slowly came to an end, the atmosphere became very relaxed and reminded of a big living room with a cozy, family feeling. All the girls had the opportunity to sit together, take pictures and enjoy a warm mulled wine on the roof terrace while the sun was setting. On this very roof terrace, a drone was then launched and everyone was able to wave into the camera for the incredible shots. As the event drew to a close, each influencer was given a goodie bag to take home with them, full of little surprises. The new cookbook "Genial Saisonal!" by star chef Andi Schweiger, snacks from the WW Shop and a cookbook for working people. All influencers left the event with a good feeling, new stories and lots of new information for a good life.
12 Questions for Motsi Mabuse
https://fivmagazine.com/wp-content/uploads/2019/12/ww-weight-watchers-treffen-punkte-influencer-foodblogger-selfie.jpg
700
1200
Lisa-Marie
/wp-content/uploads/2023/08/fiv-magazine-logo-news-influencer-fashion-interior-travel-real-esates.svg
Lisa-Marie
2019-12-17 18:58:13
2019-12-17 18:58:13
WW Treffen (formerly WeightWatchers): Celebrity chef & dance queen Motsi Mabuse – My experiences