The Fro girl Ginny – Big hair, don't care
The Instagram Star Nia better known as 'Fro Girl Ginny' is a 19 year old girl from London who got roots in Zimbabwe. She is famous for her volumninous curls on Instagram and over 243 K people follow her and her curly fluffy hair on Instagram. We had a quick interview with her and found out how you get those pretty fluffy curls.
Fiv: Nia, would you introduce yourself to the people who do not know you yet?
Hi, my name is Nia! I am a Gemini who lives and loves in London.
Embrace those curls
Fiv: You are better known as 'frogirlginny' on Instagram. Would you tell me how this name came up?
I was always called Afro growing up in my early teens so I played on this and put it together.
Fiv: Your followers love you a lot for your voluminous curls. What is your ultimate tip for beautiful curls?
An afro pick!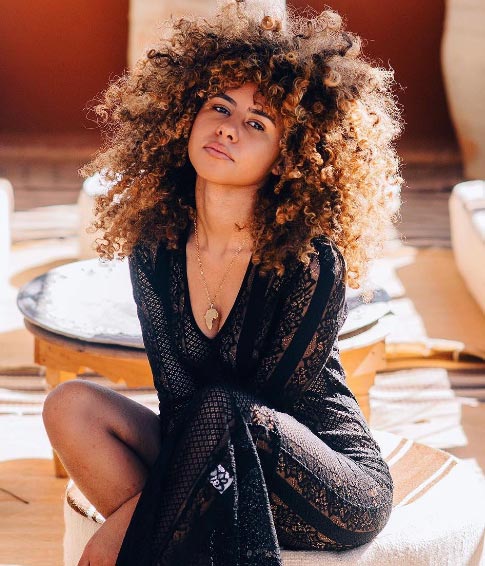 Fiv: Not a long time ago, many curly girls used to straighten their hair. Did you had a time you did this to?
Yes, I relaxed my hair from 3-11.
Fiv: What is your advice to girls who do not feel comfortable with their curls?
You better embrace those curls beautiful.
Be you, always!
Fiv: What are your top 5 favorite hair products?
Anything Deva Curl, Skimdo, OGX Coconut Curls, Got 2 B Oil-licious, As I Am Leave in
Fiv: With over 240K on instagram you are a very successful influencer. How did your instagram carrer started?
I just started posting lots of pictures, it happens very organically.
Fiv: You as a little instagram star, what is your advice to our readers who want to become a famous influencer?
Be you, always!

Every place is beautiful
Fiv: Nia, what is more important in your view: luck or discipline? Why do you think so?
Hmm, I'm not too sure on this Q!
Fiv: You visit many beautiful places. What was the most interesting and impressing place you have ever been to?
Every place is beautiful to me, I love to travel and each place brings out a different side to me.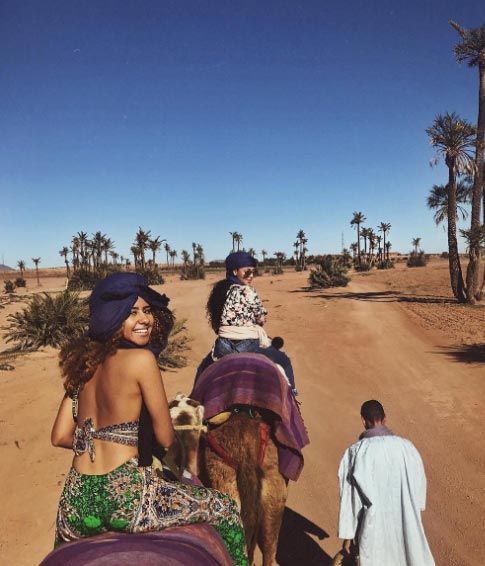 Fiv: What is your best and your worst characteristic?
My best ability is to adapt to my surroundings and my worst is being a perfectionist
Fiv: What are your plans and goals for your professional future? Are there any upcoming events?
So many! Stay tuned for #frogirladventures

Thank you Nia, for the nice and quick interview!
If you want to see more about Nia, check out her Instagram.
https://fivmagazine.com/wp-content/uploads/2017/02/fro-girl-ginny-instagram-star-afro-curls-products-interview-cover-2.jpg
569
1032
Stephan
/wp-content/uploads/2020/07/fiv-magazine-news-instagram-youtube-tiktok-influencer-fashion-interior-jewelry-real-estate-tips-help-logo.png
Stephan
2018-02-15 17:58:08
2021-07-07 11:41:45
The Fro girl Ginny – Big hair, don't care