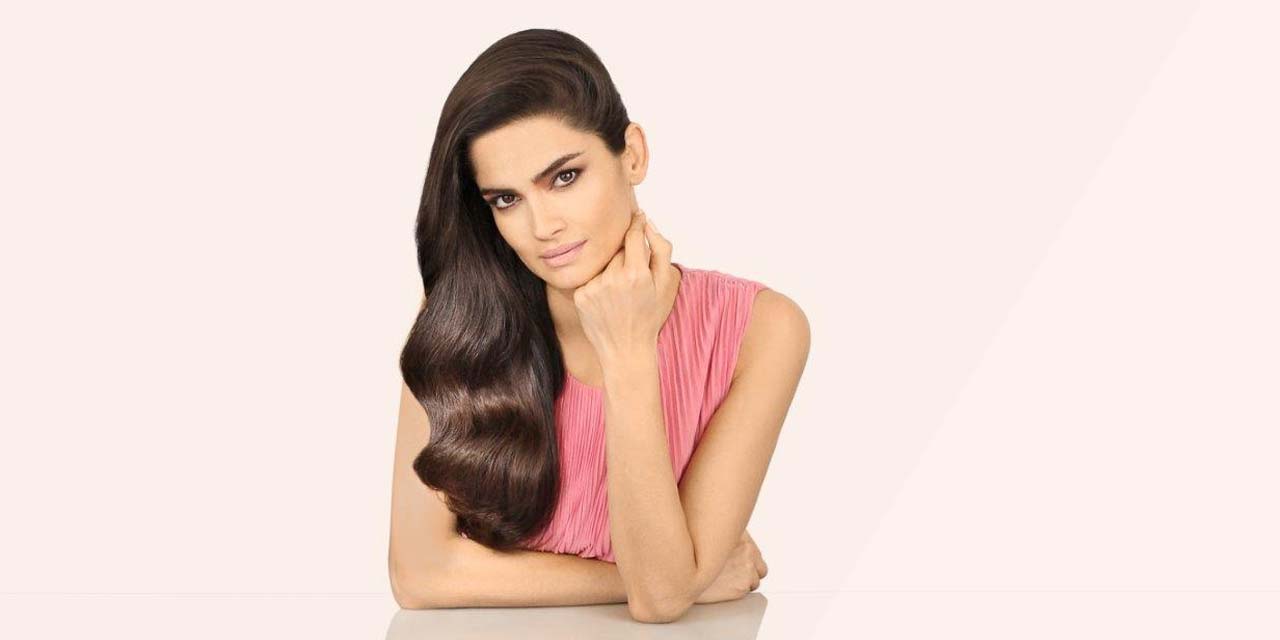 Model Shermine Shahrivar – Miss Europe, Model and Actress
Shermine Shahrivar – full-time mom & international model. The Iranian-born German beauty has already experienced a lot in her young years. After studying in Aachen, she won various pageants and attended a renowned acting school in New York. In 2013, she wowed both designer Guido Maria Kretschmer and the TV audience with her appearance on "Celebrity Shopping Queen". Style is in the model's blood. In 2008 she became the advertising face for various campaigns of the fashion label "American Apparel". We talked to the ambitious model about her career, inspirations and her great happiness.


Germany - Spain - USA
Model Shermine Shahrivar on inspirations and her great happiness
FIV: You have already tried out and achieved a lot, be it your studies, acting or modeling, you were Miss Germany, Miss Europe, tried out as a TV presenter and participated in Celebrity Shopping Queen. Where do you get your energy and inspiration from?
Shermine: I think we all take energy and inspiration from our own lives. Also from the desire to grow and change. For me it was and still is very important not to stand still and to always have movement in my life. You just never stop learning.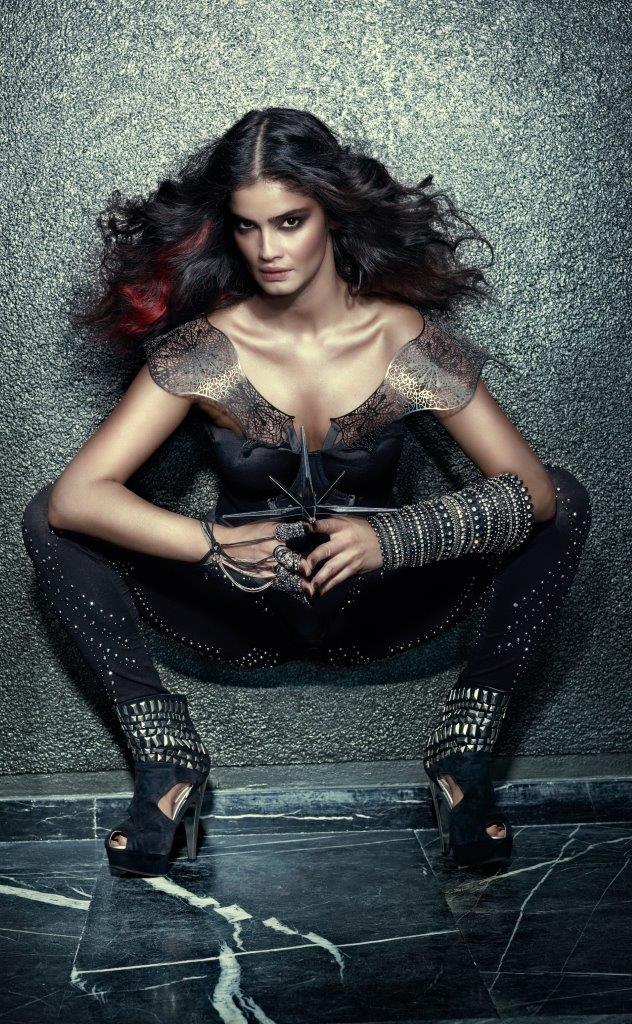 Credit: Model Management
FIV: What are your personal qualities?
Shermine: That I can laugh at myself. I don't take myself too seriously and that's important.
FIV: What makes you happy, what could you never do without in your everyday life?
Shermine: Definitely my daughter – she makes me happy!
FIV: What does a day in the life of you look like?
Shermine: It depends on whether I'm working or being a mum. At the moment I am absolutely multitasking, like every mum. Job, mom and 'Shermine' to bring somehow under one roof.
FIV: As a political science student, how did you get into acting and eventually modeling?
Shermine: Back then, during my studies, I met Janaina Zarella and she asked me if I would like to participate in a pageant. So one thing led to another and the Miss Europe title was the result. Afterwards Lee Strasberg acting school in New York and modeling at Wilhelmina NY.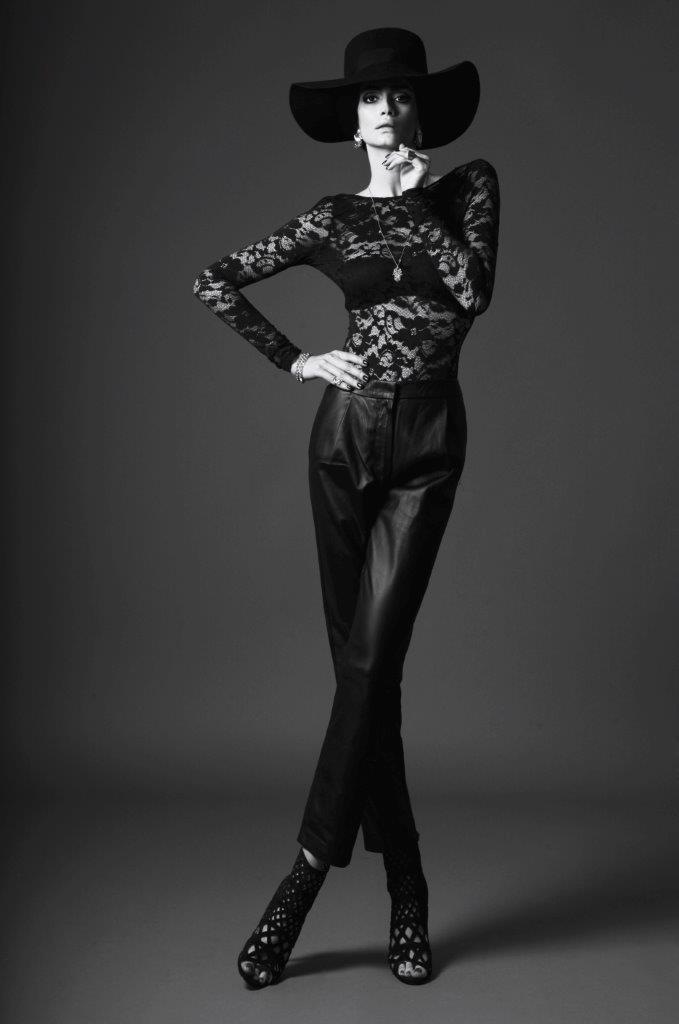 Credit: Model Management
Shermine Shahrivar lives her modeling dream
FIV: Was modeling already a dream or an issue in your childhood?
Shermine: As a child, I naturally admired the supermodels of the time. It only became an issue when I was approached by a model scout at 16, but my mother was against it. First training and then modeling, which I am glad about today.
FIV: What was the highlight of your career so far that you always remember fondly?
Shermine: A highlight was definitely meeting and being photographed by my favorite photographer at the time, Sante D'Orazio. We still get along today and that's what I'm most happy about. And of course working with photographer god Mario Testino and my old friend Johannes Huebl. This production will be released in September this year.
FIV: What fascinates you about modeling?
Shermine: Travelling and getting to know many different people.
FIV: As a model you have to pay a lot of attention to your appearance. How do you keep your top figure?
Shermine: A healthy and balanced diet is key. Then I work out a lot and then unfortunately still the standard answer – just drink lots of water.
Shermine – No Lingerie Shooting for Model Mom
FIV: You grew up in Germany and lived in Berlin, among other places. Can Berlin keep up with the other European fashion capitals like Milan, Paris or London?
Shermine: Oh Berlin is a city in itself! It is, in my opinion, but not in competition with these other fashion capitals. Berlin is simply young, stylish and there is a lot going on here and new things come about as a result. That is simply reflected in the whole city and makes it so attractive to the outside world, I think.
FIV: What is your favorite fashion city and why?
Shermine: I love Paris, because Paris is Paris! I have a special bond with this city that I can't put into words. And it feels like home every time I'm there.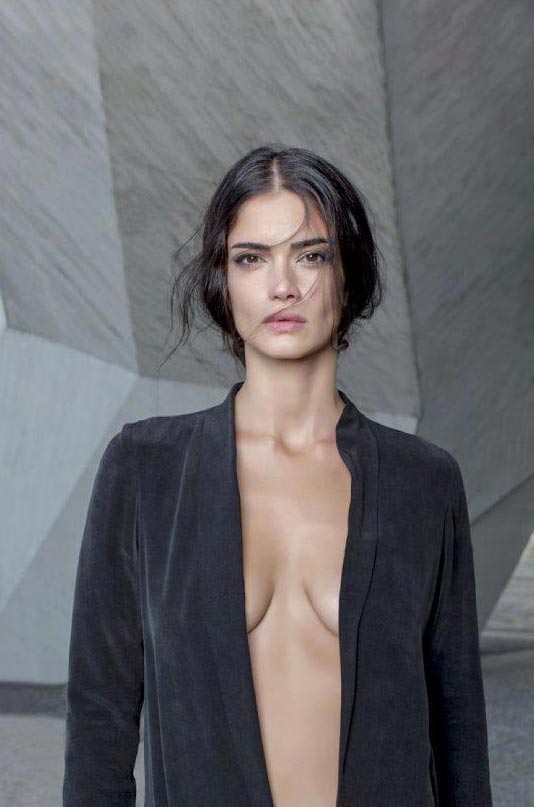 Credit: Model Management
Shermine: "I'd love to be a Bond girl!"
FIV: Your appearance on Celebrity Shopping Queen 2013 proved it: You have a great sense of style, what are your fashion favourites?
Shermine: This is simple – just basics , which you can combine with anything. And the result should never look dressed up.
FIV: What inspires you in your look?
Shermine: Actually, I am non-stop inspired by my environment and not by myself. I keep my eyes open and think about whether a piece could also be something for me. It sounds like copying, but actually it's the whole outfit and the combination that creates the look and that's the real art within fashion in my opinion.
Shermine Shahrivar: About jewellery, men and love
FIV: What are your plans for your professional future? Do you have a dream that you would like to fulfil in the future?
Shermine: My dream would be to play a Bond Girl. That sounds a bit flat, but I'd really like to see that kind of action and the whole shebang!
FIV: What fashion campaign would you like to see yourself in or what designer would you like to work for?
Shermine: I love color and elegant cuts – like Escada, for example. That's where I would like to see myself.
FIV: Do you have some tips for newcomers in the industry?
Shermine: Yeah right! Have a long breath and always stay true to yourself!
FIV: Thank you for the interview
More information about model Shermine Sharivar
More articles in the blog: Luxury.
https://fivmagazine.com/wp-content/uploads/2015/08/model-shermine-shahrivar-miss-model-schauspielerin.jpg
640
1280
Stephan
/wp-content/uploads/2023/08/fiv-magazine-logo-news-influencer-fashion-interior-travel-real-esates.svg
Stephan
2017-03-12 17:42:56
2017-03-12 17:42:56
Model Shermine Shahrivar – Miss Europe, Model and Actress