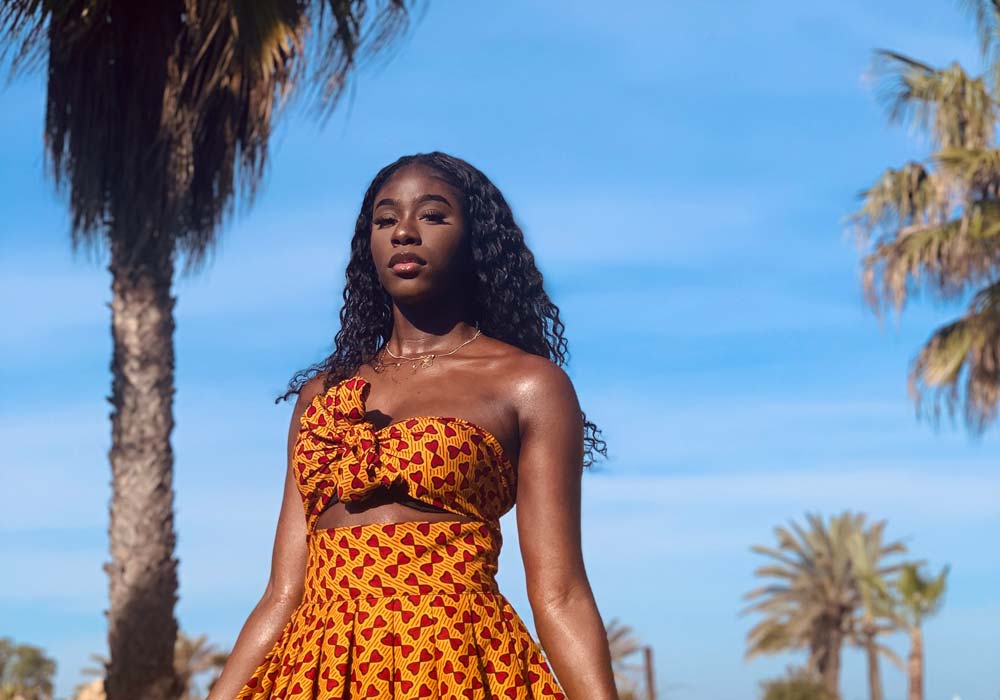 Nana Fofana Interview: GNTM, future & model tips
Nana Fofana Interview – With the ex-GNTM candidate Nana Fofana has happened after her participation in the 16th season of the casting show Germany's Next Topmodel a lot. In this interview, the model reveals to us what she has already achieved as a model, what her goals are and what projects she is pursuing in the future. In addition, Nana reveals her fashion must-have and gives tips for aspiring GNTM candidates.
Nana has already experienced a lot as a model
FIV: Hello Nana, how nice that it worked out with the interview today. You participated in GNTM this year and have been very successful as a model and on social media ever since. What has happened to you since GNTM, what exciting projects are you currently pursuing?
FIV Feature X CM Models
Nana: Thank you so much for asking me to do an interview! I'm represented by McFIT MODELS now and I've had three shoots as well. One for JD Sports Fashion and one for the sports brand ADIDAS and I walked for Samuel Gärtner at the Frankfurt Fashion Week. I also found a very good PR agency in Hamburg that supports me in terms of social media.
Tips for GNTM contestants
FIV: The new season of GNTM is starting soon, do you have any tips for the new candidates?
Nana: My tip to the new candidates: approach the shootings and walks with confidence and don't give up! I fell (yes) in the last season of GNTM and that went through the media. I then just got up and kept walking. That can happen, but it's not the end of the world.
Naomi Campbell as inspiration
FIV: Has modeling always been your dream job and what inspired you to become a model?
Nana: Even when I was little, I thought Naomi Campbell was great. Models like her inspired me – models with a strong charisma and personality. Also, many friends told me to try it and I enjoyed it from the beginning.
These are the goals of Nana
FIV: You are still relatively new in the modeling business, what do you want to achieve as a model? For which designer or brand do you definitely want to model one day?
Nana: I like sporty brands but also high fashion designers like Dior. It would be great to walk on a Dior show or to hang on a poster for ADIDAS or NIKE.
Nana's Fashion Must Have
FIV: On Instagram you inspire your followers with your cool outfits. What inspires your looks and what are your absolute fashion must-haves?
Nana: So absolute must have is a hair cloth with which I can design my Afro hair perfectly in different hairstyles. Most of my cloths are plain and black or if I'm after an eyecatcher: then Leo.
Will Nana be on TV more often soon?
FIV: Finally, a short look into the future, we are curious what you have planned in the near future: Do you have big plans like a move or something similar or is there something special coming up? Give us a little teaser of what your fans and followers can look forward to in the near future.
Nana: My plans for the future are definitely to continue modeling, if not worldwide. I would also like to do shoots, for commercials for example, but I would also like to continue working as a presenter, maybe on TV. I also find radio exciting, and I'm thinking about studying journalism.
More about Germany's Next Topmodel
Did you like the interview with Luca? Then read more interviews with former GNTM contestants here.
After her participation in the 13th season of Germany's Next Topmodel, Zoe Saip has started her successful career as a model, TV personality and the beauty also inspires her followers on social media. In our interview, Zoe talks about how her participation in GNTM has changed her life, gives tips for future contestants of the show and talks about her dream job. Zoe also exclusively reveals her most beautiful journey, how high the pressure on social media really is and her plans for the future.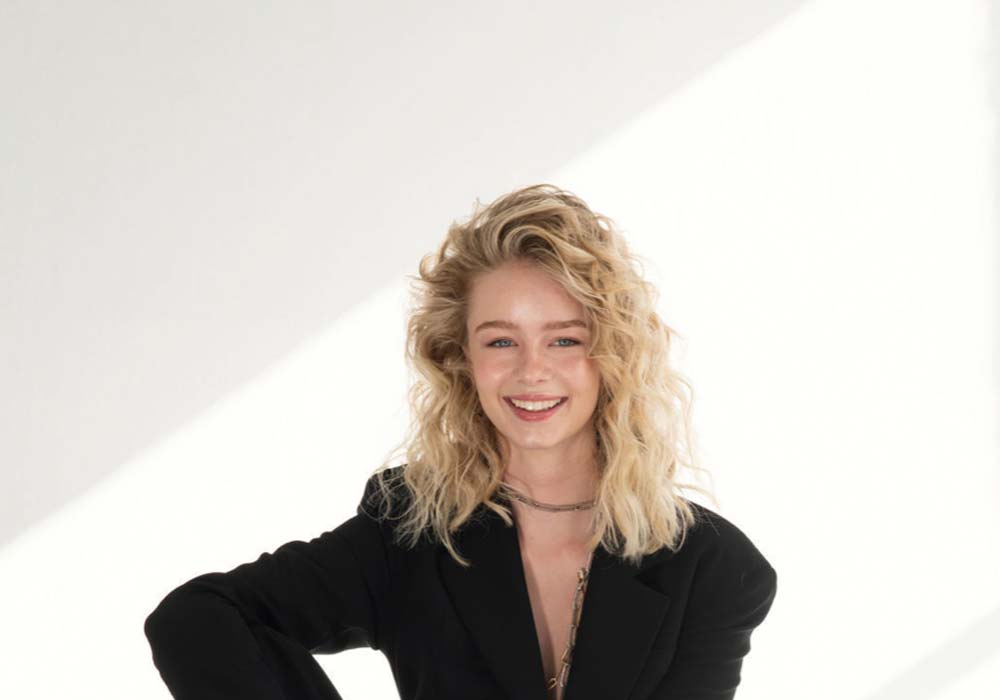 After taking part in the 16th season of Germany's Next Topmodel, Liliana Maxwell has launched a successful career as a model and on social media. In an interview with our magazine, the beauty talks about her time on GNTM, which contestants she's still in touch with, and which brands she definitely wants to work for one day. Liliana also talks about her modeling job for Rihanna's brands "Fenty X Savage" and "Fenty Beauty," what being a role model means to her, social media, her style and her plans for the future.
https://fivmagazine.com/wp-content/uploads/2022/01/nana-fofana-frau-gntm-urlaub-kleid-locken-palmen-2.jpg
700
1000
Lena
/wp-content/uploads/2022/08/fiv-magazine-news-fashion-interior-real-estates-2022-logo-black.png
Lena
2022-02-01 14:05:11
2022-02-26 17:22:04
Nana Fofana Interview: GNTM, future & model tips