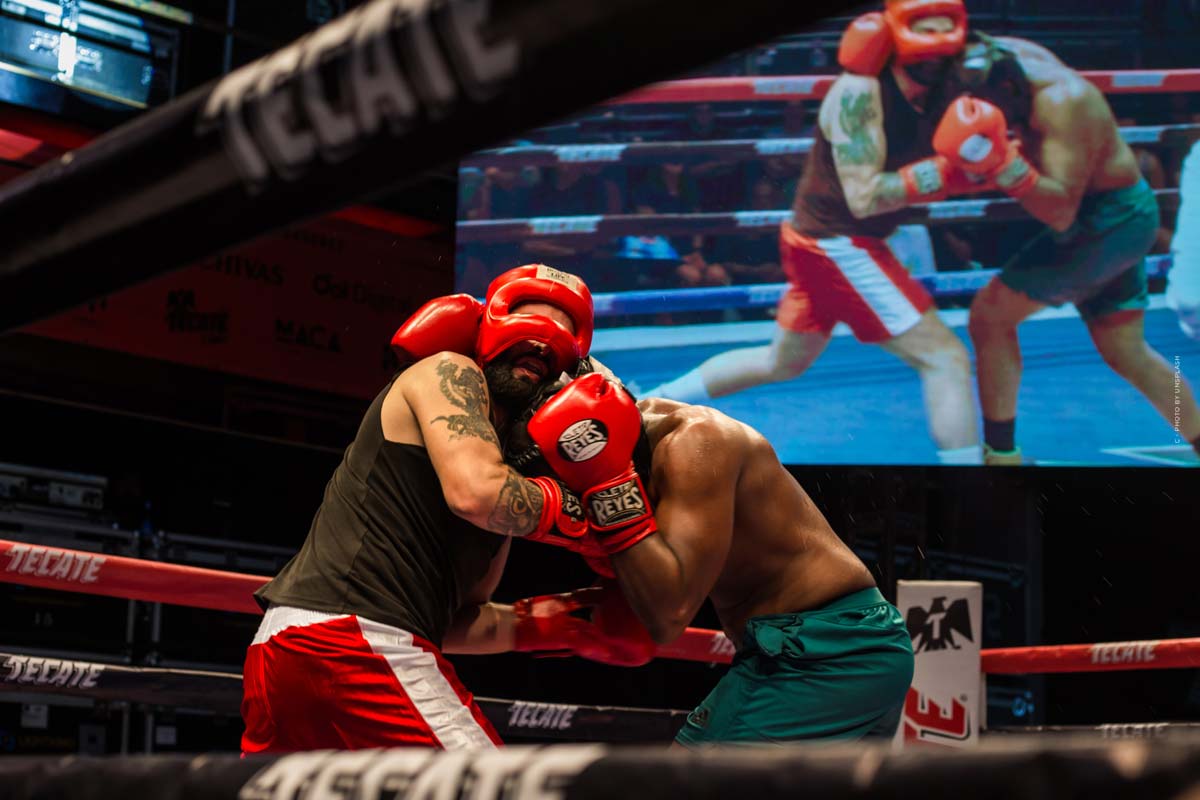 Michael Smolik – Influencer, Policeman and World Champion
Policeman, world champion and influencer – that's Michael Smolik. He is several times amateur world champion and reigning professional world champion in kickboxing in the World Association of the WKU. We from FIV have met Smolik for you and have here some exciting information about the professional athlete for you.
Michael Smoliks Profile
Who's Michael? Here is a little profile:
27 years
1.91 meters tall
Lives in Crailsheim
World Champion in Super Heavyweight
Polish-Russian ancestry
Ex policeman
Owner of Team Smolik Gym
Police officer or martial arts?
In his career he had to make many difficult decisions, among other things he was faced with the difficult decision of martial arts or policeman. After becoming European champion in 2015, he received a letter from the police saying that the risk of injury was too high. For Smolik it was an absolute shock and also completely absurd, because in other sports like football one often gets hurt by wrong behaviour or laziness. However, the police do not see this and any attempt to find an agreement fails, so he gives up his childhood dream and pursues his professional sports career.
European Champion and then World Champion
After the European Champion, Michael had set himself the goal to win the World Champion title. That's exactly what he did. On September 10, 2016, Smolick won his first World Championship title in the super heavyweight category with the pros by knocking out Luca Panto. Michael's fighting style is very offensive, which is why he carries the fighting names "Flying Badboy" and "The K.O. Machine" in the scene.  Smolik also holds the world record for the fastest K.O. victory after the beginning of the fight. On 1.July.2017 he won a fight 3 seconds after the start of the fight by knockout.
Nationyne by Smolik
Nationyne by Smolik is the professional sportsman's label. How did he come up with that? He just wanted something original and thought a lot about it. Instead of a "team" like everyone else, he wanted a nation. The Nyne is derived from the hardest material in the world, the Carbyne. Hence the name Nationyne. Of course he will never leave Team Smolik behind, it is and remains a part of him.
Smoliks Online Shop
In his Nationyne Shop Smolik presents his new tracksuits and hoodies. For a fair price you get clothes in a sporty style with the Nationyne logo and are an official member of his fan community.
Youtube, girlfriend and lifestyle
Smolik is not only a professional sportsman, but also an influencer. On his Youtube Channel he now has almost 500,000 subscribers and the number is constantly increasing. His channel includes a wide variety of videos from fitness tips to pranks on his girlfriend or Q&A. In addition, he has already published 2 books with the titles "Rückschlag ohne Knockout" and "Kämpfer mit Herz: 8 Grundprinzipien des Erfolges". His girlfriend Isabell Boettger is also an influencer in fitness and lifestyle. With a reach of 75,000 on Instagram, she is also well positioned in the German influencer scene. In many of Smolik's videos, Isabell and Smolik are seen together as a couple and make no secret of their great love.
Smolik on Sat1
Michael Smolik has experience not only in martial arts and as an influencer, but also in the acting industry. As a former policeman, he played one policeman in the Sat1 production "Die Ruhrpottwache". The series reenacts real crime cases. His experience as an influencer and policeman contribute to the fact that Smolik plays a very convincing role. He continues to live out his acting on his Youtube Channel by shooting a kind of crime show with friends and putting it online himself.
https://fivmagazine.com/wp-content/uploads/2018/12/michael-smolik-weltmeister-polizist-ring-boxen.jpg
800
1200
Lisa-Marie
/wp-content/uploads/2020/07/fiv-magazine-news-instagram-youtube-tiktok-influencer-fashion-interior-jewelry-real-estate-tips-help-logo.png
Lisa-Marie
2018-12-23 07:00:33
2021-07-07 12:30:47
Michael Smolik – Influencer, Policeman and World Champion