Influencer ONEHAMUDI on controversy, events and absolute fashion no-go's!
We know the 20 year old Hamudi mainly through Musical.ly, but he is also taking off on Instagram and is already planning his Youtube career! We talked to the likeable Freiburg native about the Smile Tour, fashion must-haves for men and arguments among musicians.
Hamudi: cheerful, funny, helpful and sympathetic
Hamudi, we hear more and more about you in the social networks. Through Musically you already have a mega reach with 145K followers and your community is growing and growing. Still, some of my readers might not know you yet: Introduce yourself! How would your friends describe you?
I'm Hamudi, I'm 20 years old and I'm from Freiburg im Breisgau. On all social networks (Instagram, Snapchat, Musical.ly, Twitter, YouTube) my name is @onehamudi. How my friends would describe me? Fun-loving, funny, helpful and likeable.


Germany - Spain - USA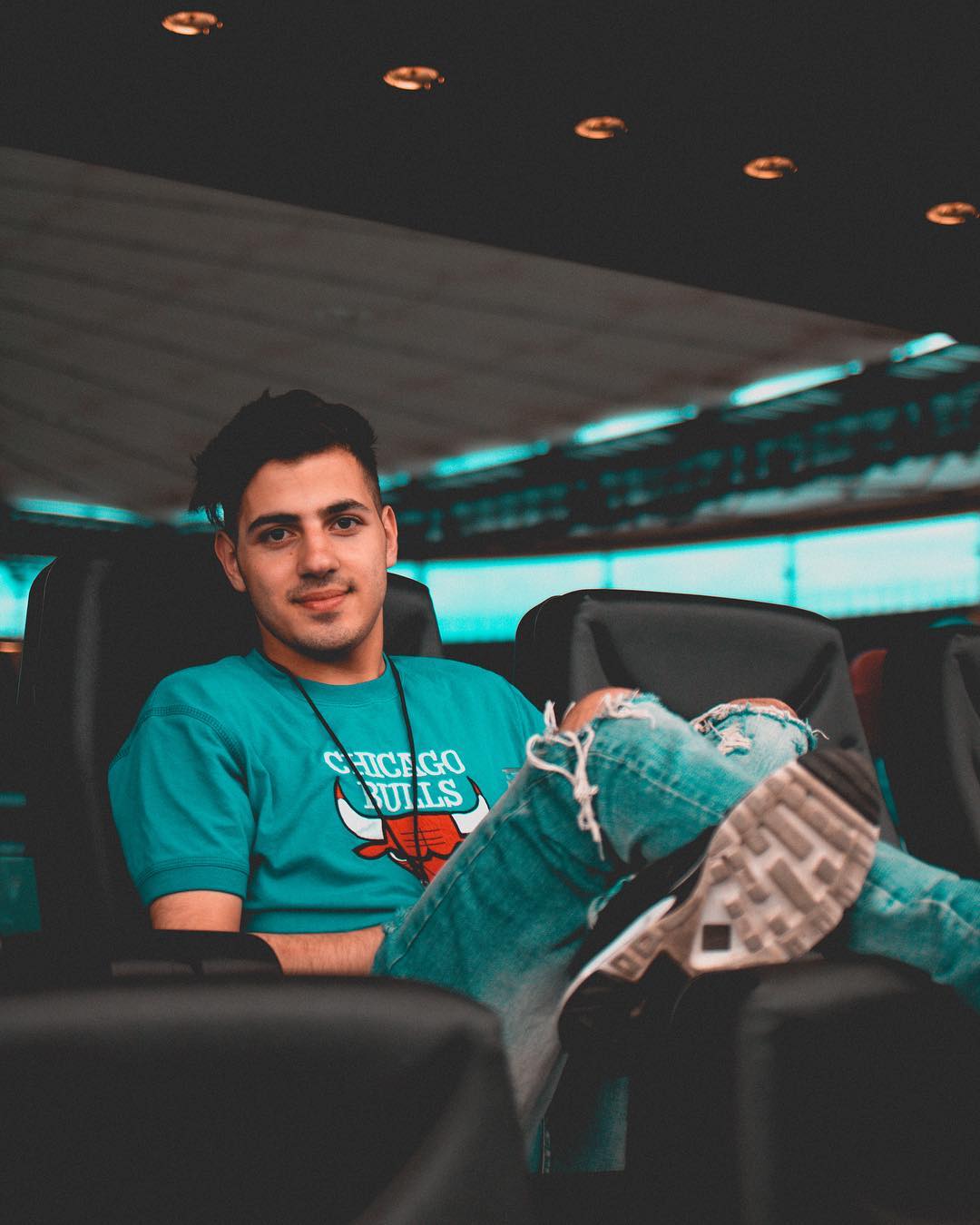 You will also be seen on the Smile Tour, you even host it! Does it still make you nervous sometimes to talk in front of a lot of people or does that not bother you anymore?
Yes, I'm hosting the event in Berlin, Cologne and Hamburg! As I am a rather quiet and shy boy, it makes me a bit nervous beforehand. But not as extreme as in the beginning, I have already hosted several 'stages' for musical.ly at events like the Videodays or the Vidcon in Amsterdam or online shows hosted for Digsterpop / Universal Music and also for Musical.ly, where I gain a lot of experience. It's theoretically the same as on stage, talking in front of so many people, only then on the internet.
You can see how much fun Musically is for you and that you love being in front of the camera. But how did you get started with it in the first place? Who inspired you to do it?
I don't really remember. I saw these musical.ly videos on some people's Instagram by chance and I wanted to try it out. And yes, I downloaded the app and started making musical.lys (laughs).
Make-up is only for Halloween for the Internet star – but then properly!
For Halloween you uploaded a spooky makeup tutorial. Hats off, that looks mega good! Is make-up / cosmetics in general a topic that interests you and what you like to do?
So make-up itself so make-up is not for me. Nevertheless, I was allowed for example already times on an event of an international very well-known make-up brand to choose many products to make advertising for it. I did in this case advertising and tested the makeup on my sister. About the tutorial: I have seen this tutorial before on the Internet and wanted to try it necessarily also. I myself would not have expected that it will look so good (laughs).
Your style is rather simple but still very modern and stylish. What is your tip for combining different styles and which piece of clothing should not be missing from any man's wardrobe?
I always look for a pair of pants first and then look which top and which shoes would fit. I think a pair of jeans should not be missing in any man's wardrobe!

Absolute fashion sin for women? Dress combined with sneakers!
In the meantime, you often come across trends that you don't like at all or that have simply become "stale" over time because they have been worn too often. What is your personal fashion no-go and what would you call a fashion sin?
Fashion no-go for boys: too wide cut pants. And for women: if she has a nice dress on and then sneakers. Chic ballerinas or high heels would fit much better, but no sneakers. The biggest fashion sin in my opinion is when people wear socks and sandals. I find that really bad.
You are mainly associated with Tina Neumann. In the past your relationship always seemed to be very intimate, but lately there are rumors that you have a fight. Is that because you see more of her together with Youtuber Dimos?
Bullshit (laughs). Dimos has nothing to do with this. I've only known him since New Year's Eve. Tina and I were best friends. Yes, Tina and I had a fight, but that's normal in a good friendship to fight sometimes. By the way, the quarrel was in summer last year I think and it has been cleared up a long time ago. We still get along well and talk to each other.
Competition between musicians?
At events, some people pretend to be "friends" and smile in each other's faces, and then as soon as they get home, the slander starts.

As I mentioned before, it's easy to see on your Instagram account how many musers you know. Do friendships develop quickly among each other or is there a lot of competition?
Yeah, yeah. You get to know each other quickly and usually understand each other immediately because you have the same interests. Competition actually not, rather many arguments. At events, some people pretend to be "friends" and smile in each other's faces, and then as soon as they get home they start to talk shit. But fortunately that's not the case with everyone!
During my research I also just discovered your Youtube channel! It doesn't seem to be that active yet, can I expect more in the future?
Yeah, I never really had time for YouTube because I'm planning and doing a lot with my management right now. But in 2018 there will finally be a lot of YouTube videos on my channel.
In the future Youtube career and feature film?
Are you still working or studying on the side or are you already a full-time influencer? What do you want to achieve in the next 5 years and what projects are you planning for the future?
After graduating from secondary school, I then completed an apprenticeship, but am now a full-time influencer, if you can say that. Of course, it was important to me to have something solid / written in the bag before I pull through my thing on the Internet. I know a lot of influencers who have dropped out of school and have nothing solid in their hands. I don't think that's good at all.
What do I want to achieve in the next 5 years ? Hmm… I want to be in a movie by then and I want to have all the other things I'm planning by then. Some things are already planned for the future, but I don't want to reveal anything yet.
https://fivmagazine.com/wp-content/uploads/2018/02/one-hamudi-musically-instagram-youtube-star-interview-influencer-moderation-1.jpg
600
1600
Lisa-Marie
/wp-content/uploads/2023/08/fiv-magazine-logo-news-influencer-fashion-interior-travel-real-esates.svg
Lisa-Marie
2018-02-22 10:42:31
2018-02-22 10:42:31
Influencer ONEHAMUDI on controversy, events and absolute fashion no-go's!