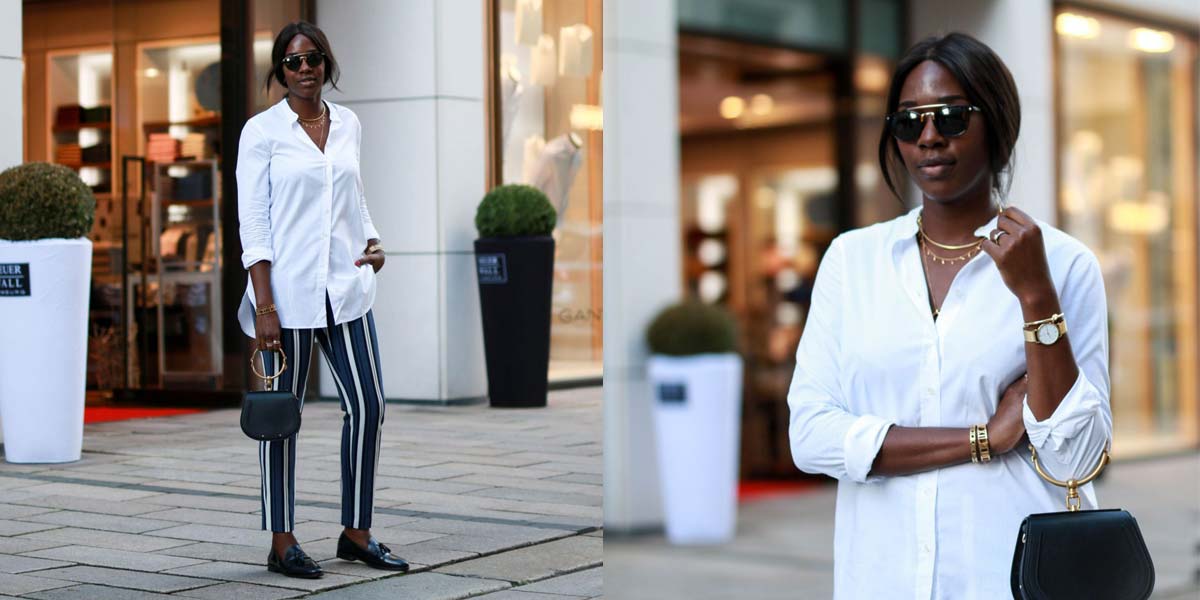 Minnie Knows: Fashion and Beauty, Life between London and Berlin!
Minnie or "Minnie Knows" as she is known on Instagram and through her blog, is a lifestyle and fashion role model for many! She lives between London and Berlin – Marie talked to her about her personality, beauty and fashion. Find out more about Minnie here!
All important links to Minnie Knows can be found here with us:
"It's really hard to get a foothold with a blog these days"
FIV: Hello dear Minnie. Nowadays it is becoming increasingly difficult to assert yourself with a blog on social media. If you look at your "online diary" you can't miss how much time you invest in it and how much heart and soul you put into it. What do you think your readers love so much about your blog and how does it stand out from the rest?


Germany - Spain - USA
Minnie: That's true. It's really hard to get a foothold with a blog these days. Nevertheless, it is possible if you really stand behind it 100% and offer your readers authentic contributions and added value. I started my blog in London, which is why I still write in both German and English. I think my readers love the versatility of my blog, especially my style. I like to try out different trends and time my readers 'The Minnie Knows' way. My blog stands out especially in Germany simply because I am dark skinned and hopefully inspire girls or women of my skin color and others to have fun with fashion and dare to do something.

FIV: The readers of your blog know the public side of you, but do not know what you are like in private. Why don't you introduce yourself? What kind of person are you behind your posts and blog entries and how would your friends describe you in three words?
Minnie: In my private life I'm quiet and I just love to be at home. When you're constantly at events or traveling because of work, you really appreciate the time you have with your loved ones. Therefore, I would really describe myself as very down-to-earth and relaxed in my private life. Nevertheless, I am very ambitious at work and don't like to dawdle or put things off. My friends would describe me as relaxed, spontaneous and ambitious.
"Fashion is just fun!"
FIV: I would say the two main categories on your blog are "Fashion" and "Beauty". If you had to choose one of these two things for the rest of your life, would it be fashion or beauty?
Minnie: That would be 100% fashion! With fashion I can express myself and have endless possibilities to reinvent myself again and again. And it's just fun. Even without make-up, you can always shine with a great outfit and matching accessories!
FIV: Speaking of fashion, you have been dealing with the topic of fashion for six years. You know exactly which trends are current and how they can be combined. Do you have your personal fashion favorites and are there pieces that should not be missing in your wardrobe, especially in winter?
Minnie: This winter I can't do without a cozy teddy coat. I already own 3 and the number is increasing (laughs). In general, my personal favorites are a pair of denim jeans, a white basic t-shirt or blouse anyway comfortable sneakers. That's really how I would walk around every day if I could. Also, I think every woman needs a simple black oversized blazer. This gives every look just that certain something.

FIV: On Instagram, you're often wearing cozy winter jackets and thick sweaters these days. What do you think the perfect winter look looks like from head to toe?
Minnie: The perfect winter look for me is all about comfort! I love the Zwiebellook with shirt, sweater, coat and some accessories. This year I'm totally into the teddy coats which are just super cuddly and keep you warm. As for the footwear, this year a pair of overknee boots may not be missing in any case!
FIV: Under the category "Beauty" on your blog you give your readers tips and write about your skin routine. Do you have any tips for my readers against dry skin and lips in winter? What are your top 5 beauty essentials that you would never survive the winter without?
Minnie: I definitely can't do without my Ultra Facial face cream from Kiehl's in the winter. I use this daily in the morning before I do my makeup. This way my skin gets the right amount of moisture all day long. For my lips, I use my Blistex quite unspectacularly. Unfortunately, I'm very sensitive when it comes to lips, which is why it can't be lip gloss or lipstick for me. Recently, however, I was allowed to use a new lip care product for me, namely the Eight Hour Nourishing Lip Balm by Elizabeth Arden. I was very enthusiastic about it and would definitely recommend it for the winter.
And men's fashion? Minnie has the plan!
FIV: One category on your blog is called "Menswear". What style do you personally like best for men?
Minnie: With men or my husband (laughs) I like a simple style. Less is definitely more. Nothing beats a cool pair of chinos, sneakers and a V-neck sweater. I love the color navy blue and beige on men and therefore find trench coats or generally coats in such colors just great! I don't like clothes that are too tight, but I can wear something slim fit.
"Good feedback spurs you on"
FIV: You have a very big community on Instagram. Many people, probably mostly girls, are inspired by your posts on a regular basis. Did your high reach come "overnight" or was it more of an ongoing process? How did it feel to see your posts resonate so well with people?
Minnie: It definitely didn't happen overnight. After all, I've been blogging for 7 years. Minnie Knows was born in London when I was still a student and wanted to share my looks. Now I blog full time and it definitely makes you feel good and gives you a sense of inner satisfaction when you see that your work is appreciated. On the other hand, the good feedback encourages me to do my best and to produce the best possible content for my readers, to inspire them constantly and to create a certain added value.
FIV: Working on your own person and especially on a blog takes a lot of time and effort but is worth it in the end and makes you happy. Do you have specific goals you want to achieve and where do you see yourself in 5 years?
Minnie: My goal is to constantly improve in terms of content production and especially image editing. Furthermore, I'm working on making the areas of life that interest my readers the most even more exciting. Where do I see myself in 5 years? Phew that's difficult. I prefer to plan on a 1-year cycle. My goals for 2018 are: to create even more quality content, both for the blog and my Instagram account. Also, I want to put my focus on travel next year and I already have a lot of goals on my bucket list! So you can look forward to some really exciting posts.
https://fivmagazine.com/wp-content/uploads/2017/12/minnie-fashion-bloggerin-stylisch-elegant-tasche-sonnenbrille-titelbild.jpg
600
1200
Lisa-Marie
/wp-content/uploads/2023/08/fiv-magazine-logo-news-influencer-fashion-interior-travel-real-esates.svg
Lisa-Marie
2017-12-20 18:00:34
2017-12-20 18:00:34
Minnie Knows: Fashion and Beauty, Life between London and Berlin!