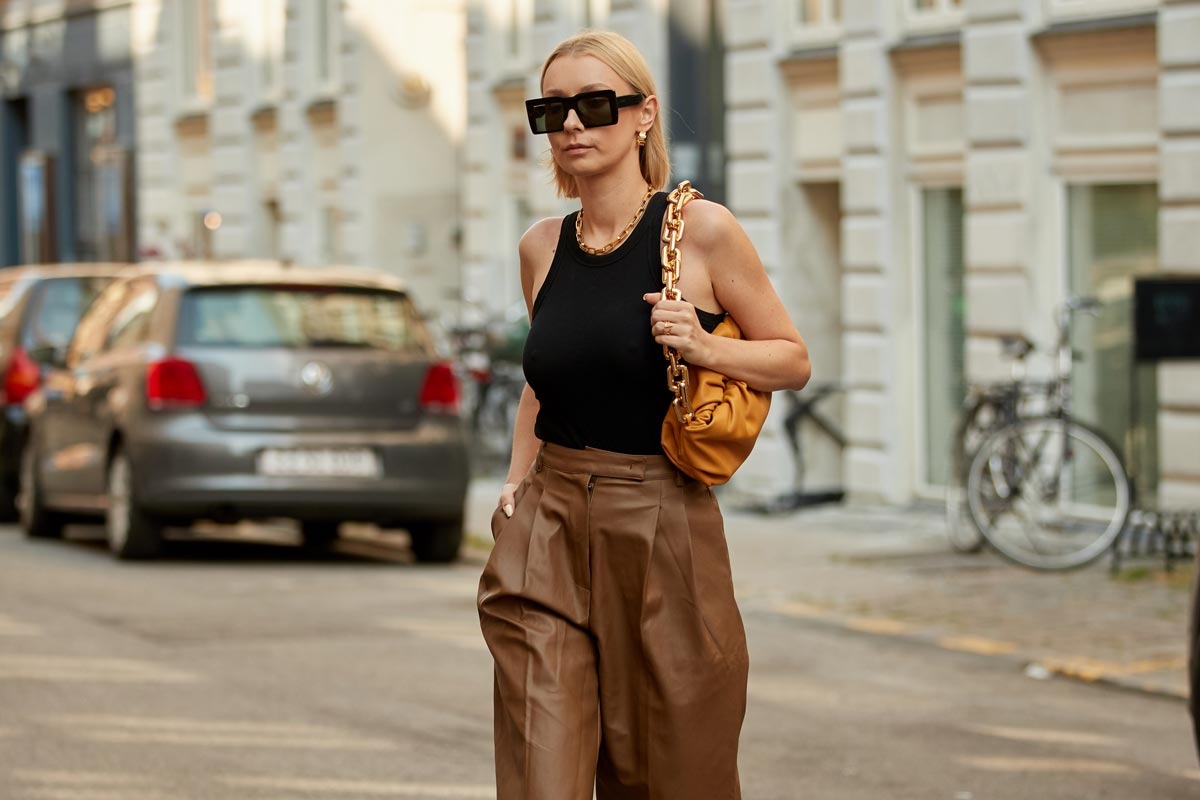 Exclusive interview with the lovely influencer Justyna Czerniak – Fashion, Lifestyle, Travel & Copenhagen Fashion Week
Fashion Influencer – Justyna Czerniak is an incredible blogger, influencer and mother from Poland who is passionate about fashion. Her minimalistic, elegant and confident fashion looks allow Justyna to be part of the best street style from Copenhagen Fashion Week. FIV Magazine is delighted to present you an exclusive interview with Justyna Czerniak about fashion, travel, lifestyle and Copenhagen Fashion Week.
FIV: How would you describe your universe and your style for people who don't know you yet?
Justyna: My name is Justyna Czerniak. On my Instagram blog I proudly wrote that I am a mother and wife and passionately a blogger and an influencer.
I try to perform each of these functions "full-time" in the way that my relatives do not feel that my passion, which is fashion, takes me too much away from them. I am the mother of 6-year-old Pola who is fascinated by my actions and tries to participate in them and I have a wonderful husband who supports me at every step.
I have always been fascinated by the world of fashion, art and music. Since I can remember, I have been singing and drawing and even though I graduated in economics I can honestly admit that the world of tough business does not attract me at all. Running a blog is a fascinating fashion adventure for me, which I couldn't possibly give up today. Contact with the followers is driving me incredibly! Every day I learn fashion, watch the trends and try to communicate to my audience everything that fascinates me at the moment. I don't want to say any clichés about feeling wonderful if through my daily work on the blog I help someone discover their style… but it's true, that's what makes me feel wonderful! It's just nice to know that your work was appreciated by someone or that someone took advantage of what you do.
If I were to define my style in a few words… A minimalistic, elegant, conscious and confident woman who is not afraid to go crazy sometimes.
I have a lot of fun with fashion. I love everything that is connected with it and combining styles comes easily to me. Variety in fashion is beautiful but what we should learn is moderation. My beloved Coco Chanel used to say that "simplicity is the key to true elegance."

Instagram Feed – Secrets for Photo shoots
FIV: Your Instagram feed is wonderful. What is your secret? Can you tell us about your favorite camera equipment for photo shoots?
Justyna: The creation of my feed is not accompanied by any secrets! I use a FijiFilm X-T4 camera but I only have one lens (80-200) for it. The camera helps me cope with more difficult lighting conditions but I use my iphone 11 just as often. I'm very impatient and I like to see the final result of the session right away on the phone. My feed also includes, of course, pictures of professional street photographers with whom I have the pleasure of working during the fashion weeks in Copenhagen and Paris. I have been working on the formula of my feed for a long time. I used to use filters before – nowadays I don't do it anymore; I only rely on natural colours and light. I'm well aware of content I want to communicate on my blog and I try to make sure that both the content and the feed that expresses it are consistent and minimalist.
Summer 2020 – Fashion trends
FIV: You are always looking for new trends. What is your ultimate it-bag for this summer 2020?
Justyna: Well, as Americans say, it's my last "baby in da house" or yellow "The chain pouch" from Bottega Veneta. I bought it recently, making myself a gift for the next five birthdays ahead.

FIV: As a fashion influencer, can you describe your favorite outfit for this summer 2020?
Justyna: Outfit for this summer? This is definitely a summer dress "SAUDADE" designed by Simon Porte Jacquemus! I met Simon at the Paris Fashion Week in 2019 when I was on the backstage of his show. It was then when I saw that he is an extraordinary artist who designs beyond the existing trends. He released miniature handbags that girls all over the world went crazy about. When I saw his latest project in the form of a summer dress, I knew it was exactly what I was looking for. A dress that combines delicacy, elegance and femininity.
The second favourite summer outfit but casual is the top of the Toteme brand and shorts from The Frankie Shop. I love this set combined with Bottega Veneta flip flops and my new chain pouch.
Copenhagen Fashion Week with Justyna Czerniak
FIV: You are used to participate to the Copenhagen Fashion Week which is the "new style capital". Who are your 3 favorite designers from Copenhagen? And what do you like the most during Fashion Weeks?
Justyna: I love the fashion from Copenhagen! It is unique and has the originality that cannot be mistaken for creations from Paris or New York. I like the "Copenhagen" style very much. I am blonde, I often hear that I look like "Scandi girl". Who knows, maybe I have a bit of Scandinavian blood in me, that's why I love this style! My "TOP 3" for the Copenhagen brands are MUNTHE, BAUM and PFERDGARTEN and Birgitte Herskind. Everyone who comes to Copenhagen during Fashion Week will confirm my words – the unforgettable atmosphere of this event is created by people! Great people from all over the world, friendly, open to fashion and art. I love endless conversations before and after the show! This is what I miss the most when the great fashion show ends and you have to go home.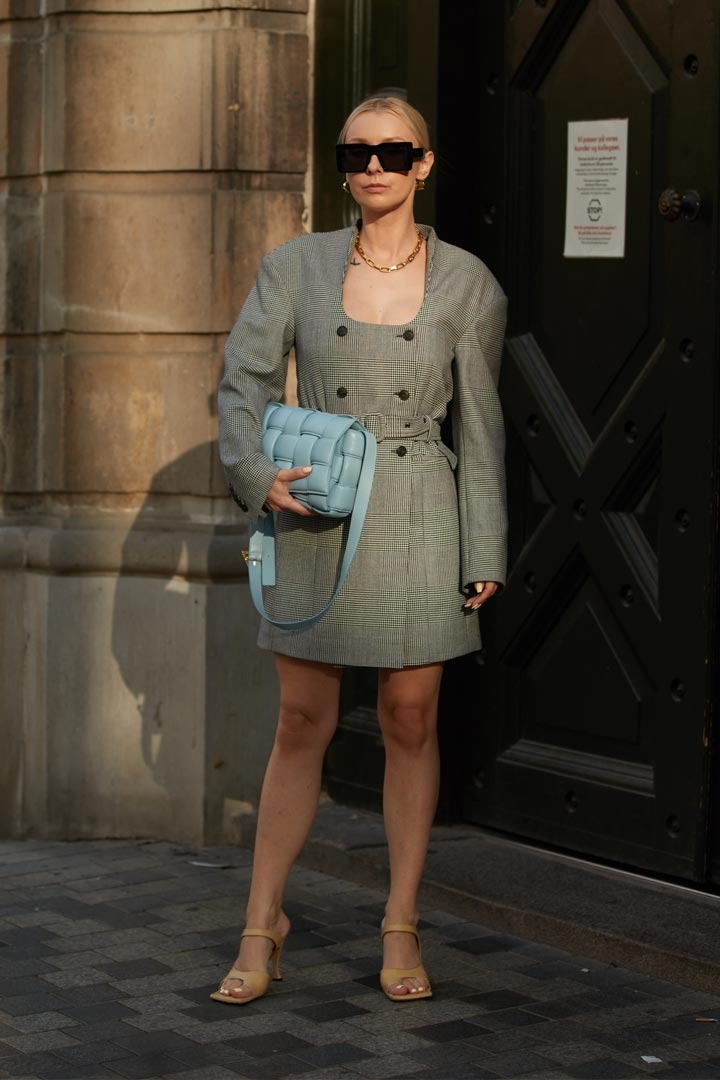 FIV: Your fashion life allow you to discover the latest trendy places. You are so lucky. Where are your favorite fashion places located?
Justyna: My favourite fashion spots are Copenhagen and Paris. I know these cities well, I feel safe there and have many friends I love spending time with. I also appreciate London, I lived there for a few years but unfortunately I find it hard to feel the atmosphere similar to the one in Copenhagen and Paris.
Travel – Best trip so far & Top 3 essentials to pack when traveling in summer
FIV: You're used to travel in beautiful places. What was your best trip so far and where do you want to go again?
Justyna: I love to explore new places! So far I have the most pleasant memories of my trip to Malta. We rented a room in a private, historic house in Valletta (the capital city) with a tiny balcony from which there was a wonderful view of the sea. The history of the city dates back to the 16th century. Valletta is a real architectural gem! Cobbled streets, tiny wine bars, historic places… Yes, I liked the atmosphere very much!
When I wonder where I would like to return to, I realize that it would be a waste of time to return. What I mean is I'd rather discover new places. I dream of traveling to Japan and seeing it from the side which cannot be seen by those who follow the main tourist trails.
FIV: As a fashion traveler, what are your Top 3 essentials to pack when traveling in summer?
Justyna: If I travel a long way, I choose a tracksuit for comfort. I add sunglasses and a bag. In my opinion, it was these two accessories that wrote the history of modern fashion!

https://fivmagazine.com/wp-content/uploads/2020/08/justine-czerniak-influencer-fashion-week-beauty-bottega-veneta.jpeg
800
1200
Clemence
/wp-content/uploads/2020/07/fiv-magazine-news-instagram-youtube-tiktok-influencer-fashion-interior-jewelry-real-estate-tips-help-logo.png
Clemence
2020-08-31 07:00:20
2021-07-07 15:34:32
Exclusive interview with the lovely influencer Justyna Czerniak – Fashion, Lifestyle, Travel & Copenhagen Fashion Week