Corona Virus: Konsequenzen für die Reisebranche, Herkunft, Symptome, Verbreitung & Schutz
Corona – this virus keeps the whole world in suspense. Since the beginning of the corona crisis, many countries have imposed an entry ban to stop or slow down its spread. As a result, many travel plans for the year 2020 have been shelved. We tell you all about COVID-19, the travel industry before Corona and the effects of the virus on the tourism industry. Travel portals such as TUI, outdoor camping providers such as Campwerk but also airlines such as Lufthansa leave a large part of their fleet on the ground.
Travel industry: important facts
The turnover generated by package tours in 2019 will amount to 6,957 million euros and the largest turnover worldwide will be generated in China.
Forecast: annual 1.8% increase in turnover from package tours
According to Statista, turnover from bookings of package holidays should amount to about EUR 7,123 million in 2020. So far, an increase in turnover from package tours and an increase in holiday trips in general has been observed every year. More and more people decide to see something of the world and put their money aside.
Increase in holiday trips in the last 10 years: +9.46%

FragranceTip.com by FIV
Travel industry: Review of 2019
In order to assess the situation, it is necessary to take a look at the travel industry before the Corona crisis. A good example is the travel behaviour in 2019, when more turnover came from package tours than ever before.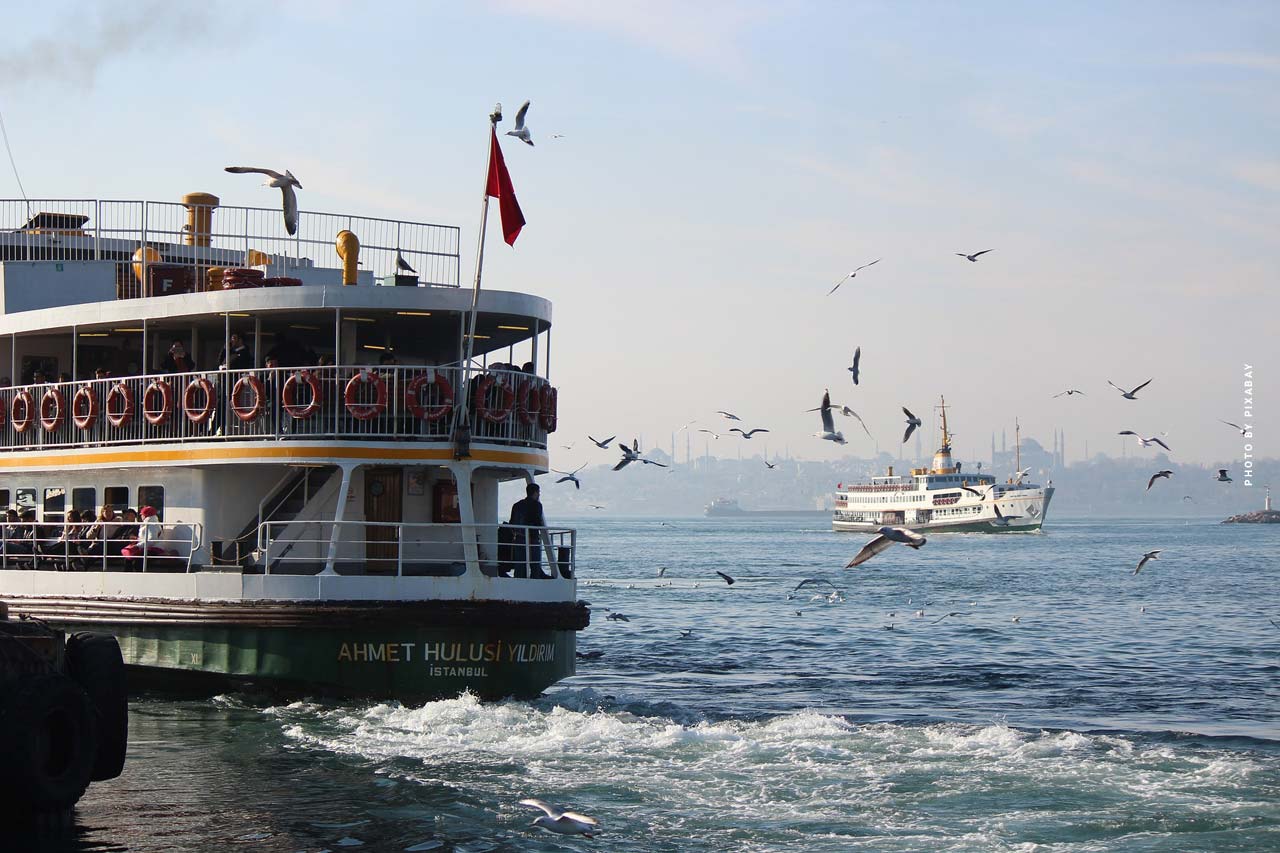 Tip! Read more here: Corona Virus Facts
number of holiday trips in the last 10 years
Travel, whether as a package tour or a short weekend trip with your loved one, is becoming increasingly popular. For decades the numbers have been rising and there is no end in sight. Current figures on the slump in bookings under COVID-19 are not yet available. But after the crisis is before the crisis, accordingly the travel industry will quickly regain momentum.
Increase in the last 10 years: +9,46%
Here you can see the number of holiday trips made by Germans in the years from 2005 to 2019 in millions.
2019: 70.8 million
2014: 70.3 million
2009: 64.8 million
2005: 64.1 million
Increase over the last 10 years (2009 to 2019): +9.46%
Travel industry: Current
The corona crisis has a strong impact on the tourism industry in 2020, with cancellations and closures, but also a much lower total turnover to be expected. The various providers in the travel industry are assuming the worst.
What are the current effects?
Due to the Corona crisis, many people are currently cancelling their trips and cruises. Many countries have imposed an entry stop, which makes it impossible to fly on holiday despite the corona virus. The waves of cancellations have a strong impact on the tourism industry. Statista estimates that in 2020, the German travel industry will lose about 17% of its turnover and the Italian one about 20%. Another consequence is that the ITB tourism exchange in Berlin will not take place this year. Those who had booked a holiday hope to be able to cancel their trip in order not to be left sitting on the money. Some tour operators offer the possibility to cancel or rebook the trip and therefore have non-stop busy telephone lines. In addition, hotels remain empty for the most part and meetings and reservations are cancelled. Many employees in the tourism industry are laid off or have to expect short-time work. The Irish low-cost airline Ryanair has already cancelled 95% of its flights.
Aida Cruises cancels all cruises until mid-April
The entry conditions at ports are currently being tightened considerably. As a result, cruise ships are no longer allowed to dock in many ports. Due to the increasing number of cases of COVID-19, Aida Cruises announced on 20.3.2020 that the Aida travel season will be temporarily interrupted until the end of April 2020. Barcelona, one of the most important cruise ports in the Mediterranean, has also closed its port to ships with more than 500 passengers. Many cruise companies are currently making route changes in order to make the voyages possible.
Decreasing rates of the cruise operators
AIDA Cruises is a brand of the British-American cruise company Carnival Corporation & plc for the German-speaking market. Here you can see the current rate with big minus.

All Disney Parks are closed due to the Corona Virus
All Disney Parks close down first because of the corona virus. Also the Disney ship stays in the harbour for the time being. The Disney reacted to the order of the authorities and tries to slow down or stop the spread of the virus. The Disneyland Hotels will remain open, just like the shops and restaurants in Disney Village. Other amusement parks also had to follow the instructions of the authorities and close, such as Europa-Park. Since amusement parks can accommodate more than 1000 people, it makes sense and is safer to leave them closed for the time being.
Statistics: Consequences of the Corona Virus for international tourism
The corona virus threatens international tourism because many trips and cruises cannot take place. Due to entry regulations and entry stops worldwide, it is not possible to travel the way you could before the virus. Therefore the tourism industry has to expect much less turnover than they had before. The USA had expected a turnover of more than 170 billion US dollars in 2020, but now, due to the corona crisis, they estimate the turnover at about 150 billion US dollars. China has been hit even worse by the corona crisis – before the virus, sales there were expected to be around 125 billion US dollars, but now sales are estimated at 75 billion US dollars. Germany and Italy also have to expect less turnover, but are not as affected as China. Germany initially expected a turnover of about 30 billion US Dollars and now expects about 25 billion. Italy calculated 25 billion before the crisis, but can now only expect a turnover of 20 billion US dollars.
USA: about 11.76% less sales
China: about 40% less turnover
Germany: about 16.67% less turnover
Italy: about 20% less turnover

Source: Statista
COVID-19 – origin, symptoms, distribution & protection
The Corona virus is in all news at the moment – it will be hard to distinguish real information from fake news. That's why we have summarized the most important information for you, so that you know where the virus comes from, how it spreads, what complaints the infected people have and how you can protect yourself from the virus.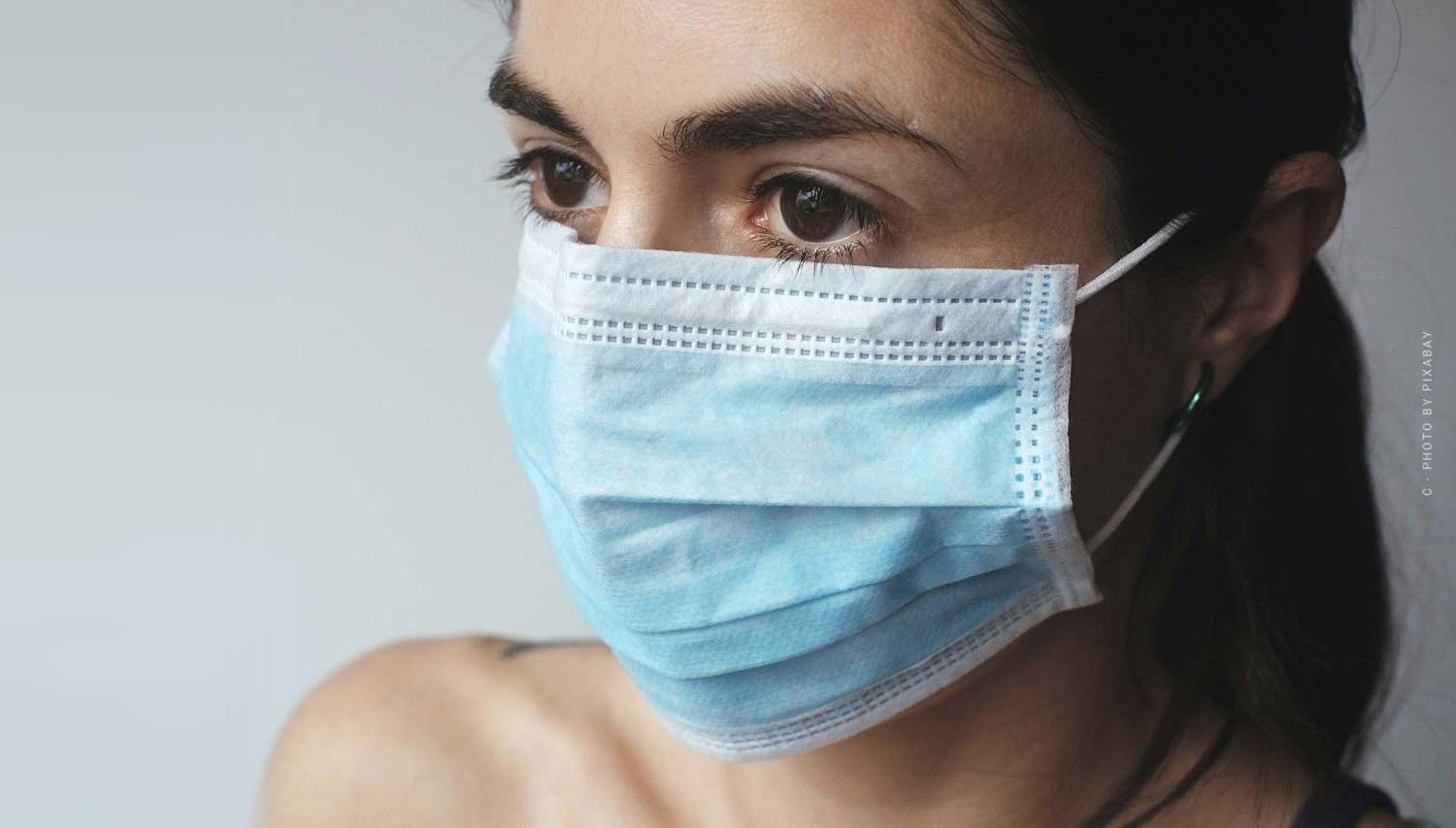 Origin of the virus
Where does the coronavirus come from and how did it spread? COVID-19 (the official name) originated in the Huanan Seafood wholesale market. This wholesale market mainly deals with seafood and wild animals. The market is located in the middle of Wuhan, China. The exact origin is still unclear, but we know that it is a novel virus, which is 80% identical to the SARS corona virus. The virus is transmitted from person to person and an infection is also possible during the incubation period.
New coronavirus called SARS-CoV-2
beta coronavirus, genetically corresponds to over 80 percent with the SARS coronavirus
Transmission happened from animal to human.
origin in the Huanan seafood wholesale market, a seafood market in Wuhan
Exact origin of the virus still unclear.
Human-to-human transmission is proven according to WHO
According to the infectiologist, there are now increasing signs that infection is also possible during the incubation period (usually five days, up to 14 days, in individual cases longer).
Symptoms: cough, fever, difficulty breathing & Co.
The symptoms of the corona virus are very similar to the symptoms of flu or even a harmless cold. At least 80% of the diseases progress with mild to moderate symptoms. Others often show the typical signs of viral pneumonia – such as fever, cough, shortness of breath, breathing difficulties, muscle pain and fatigue. Rarely, patients also experience headaches or sputum. The risk group for which COVID-19 is dangerous are elderly or pre-sick people. In these cases, the corona virus can also lead to death.
A rather harmless cold.
Infection of the upper airways
Typical signs of viral pneumonia: fever with cough, shortness of breath, breathing difficulties, muscle pain and fatigue.
Rare headache or sputum
At least 80 % of the diseases progress with mild to moderate symptoms
Deaths can also occur, especially in elderly patients with previous illnesses
Dissemination and international presence
The spread of the virus is rapid and difficult to control, as there is a long incubation period during which the infected persons do not yet have symptoms of the virus but are already contagious. The virus spread rapidly from China to the rest of the world. There are now 36,508 infected persons in Germany, 81,869 infected persons in China, 69,176 infected persons in Italy and a total of 416,686 infected persons worldwide. So far, 18,589 people have died from the corona virus worldwide.
Initially the virus was only present in China, but now it is spreading worldwide.
Infected in China: 81,869
Infected in Germany: 36,508
Infected in Italy: 69,176
Infected worldwide: 416,686
deaths worldwide: 18,589
Protection against the corona virus
To protect yourself from the COVID-19 virus, there are some precautions you should take. In recent weeks the corona situation has worsened, which is why it is so important to avoid crowds. The house should only be left when absolutely necessary. In order to avoid leaving unnecessarily, most shops have already closed their branches. Of course you still have to go shopping and to the pharmacy if necessary. When you leave the house, you should be careful not to touch your face, not to shake hands and to keep a certain distance from other people. One should cough and sneeze in the crook of one's arm and not in the hand. You should also try to touch as few surfaces as possible, for example by pressing the elevator buttons with your ankle and not with your fingertip. When you get home you should wash your hands immediately, definitely with soap and for at least 20 seconds. Those who still got some disinfectant before it was sold out everywhere should also disinfect their hands outside in between. You should also air the rooms at home regularly and strengthen your immune system.
Wash your hands regularly as follows: at least 20 seconds with soap, up to the wrist
Sneeze or cough in the crook of your arm, not in your hand.
Don't shake hands, give an elbow instead
Grip the face as little as possible, do not touch the mucous membranes of the face (mouth, eyes, nose) with your finger
Do not press buttons in the elevator with your finger, rather use your ankle.
Ventilate well.
Avoid crowded rooms and crowds
https://fivmagazine.com/wp-content/uploads/2020/03/nurse-krankenschwester-doctor-arzt-stetoscope-fever-sick-cold-women-hospital.jpg
800
1200
Lisa-Marie
/wp-content/uploads/2023/08/fiv-magazine-logo-news-influencer-fashion-interior-travel-real-esates.svg
Lisa-Marie
2020-04-08 15:25:36
2020-11-10 16:33:02
Corona Virus: Konsequenzen für die Reisebranche, Herkunft, Symptome, Verbreitung & Schutz