Medicine meets fashion: Sophie on her internship, travelling and her perfect winter look!
The young Vietnamese Sophie from Frankfurt loves to capture beautiful moments in her life and share them with people. For this reason, she has published her blog "Sophie Ngoc Ánh" in addition to her versatile Instagram account. I talked to her about topics like beauty, fashion and great travels.
Sophie's facets – selfless, humorous and organized
Hello my dear! While doing some research, I found out that you are currently doing an internship at the hospital. Isn't it mega stressful to do an internship and at the same time regularly post pictures on Instagram and write blog entries?
Hello! It can be a little stressful now and then to complete an internship next to my blog. However, I immensely enjoy helping patients in the hospital. Therefore, I often don't feel it as work. To do this, I often write myself a weekly plan or daily schedule of what things I need to do and when. I think it comes down to a lot of passion & discipline.

The readers of your blog know your public side very well, but do not know how you are in private so. Introduce yourself! What kind of person are you behind the perfect postings and how would your friends describe you?


FragranceTip.com by FIV
I think my friends would say now that I am very helpful & selfless. I often care more about others than myself. It is important to me to put a lot of value on one's environment and to pay attention to it. I am very ambitious and determined. Once I set my mind on something, I have to implement it immediately. On the other hand, I love people with a great sense of humor. I myself am often very sarcastic, because I think that sometimes you shouldn't take life too seriously and see it a bit loosely.
"I'm interested in medicine as well as blogging and the fashion industry"
Working at the hospital certainly takes up a lot of your time. Do you want to do something in the medical field later on or do you rather specialize in blogging?
I can't answer that exactly yet. I am interested in medicine as well as blogging and fashion. Unfortunately, it's not possible to combine the two. My mom always says, "Time will tell."
Travel, fashion and beauty: "All three categories complement each other"
Your blog is divided into three categories: Travel, Fashion and Beauty. If you had to choose one of these three things for the rest of your life, what would it be?
That is a very good question! However, it is not easy to answer. In my opinion, these three categories can't do without each other. Traveling contributes to both the fashion and beauty categories, discovering new trends, broadening horizons, trying things out and learning to love by going "out of my comfort zone". All three categories complement each other. I always like to compare it to fireworks. Without fire there can be no real and beautiful fireworks. Therefore, the question is not to answer for me personally.

I would say that both your Instagram account and your blog are mainly about fashion. Your style is rather classic and feminine but still very modern. Is there a certain piece of clothing that should not be missing in your wardrobe and do you have a certain fashion must-have for the winter? What do you think the perfect winter look looks like?
My absolute must-have for the winter are "Bakerboy" hats and "Teddy" jackets! My perfect winter look would therefore consist of a bakerboy hat; an oversize sweater; a teddy jacket over it; a pair of mom jeans and statement boots;.
One category on your blog is called "Beauty". In your pictures you are always perfectly made up and styled. As a professional, do you have a few insider tips for my readers against dry skin in winter and what are your top 5 beauty essentials without which you would never survive the winter?
My top 5 beauty essentials/insider tips are:
(1) Always apply thick cream to the body and face before sleeping.
(2) On days when the skin is extremely dry, lubricate the affected areas with baby oils (I prefer to use the oils from "Penaten").
(3) Drink lots of water.
(4) Apply lotion after or while showering, as the water and shower lotions remove moisture from the skin and dry it out.
(5) Avoid hot bathing, as the heat increases the drying of the skin.
Sophie's not that into Leo!
As a blogger, when you are constantly on the road you see different stylings and you don't always like them. Do you think you can wear everything in 2017 and combine all styles / colors / patterns with each other or are there certain no-go's for you?
In my opinion, anyone can wear anything. Because I often see it very socially critical to claim that you should not wear this and that. I find it interesting to hear and understand why/ why/ why he/she/it has combined e.g. these trousers with this jacket. However, for me personally, clothes with leopard prints don't necessarily belong on the must-have list. I find it cool on many people, but wouldn't feel comfortable in it myself.

"I really hope and wish that one day I will have the time to fly to Vietnam to get to know more of my side as a "Vietnamese woman""
One day you're at home in Frankfurt, then in London, the next day in Paris. Soon you'll be in Berlin and New York. You really get around in the world. Which place do you have the best memories of and where would you like to go again?
That is a difficult question. Every place I've been to so far is beautiful in its own way and somehow magical at the same time. But if I had to choose one, my answer would always be "Melbourne". I am always drawn to the people, the culture, the food as well as the scenery. I feel like no matter how long you are there, you can discover and learn something new every day! No matter what background you come from, you always feel at home as the city is bursting with multiculturalism!
My next travel destination wish is: "Vietnam" – aka my home country. Unfortunately, I have only been there once so far, since I was born and raised here in Germany. I hope and wish very much that one day I will have the time to fly to Vietnam to get to know even more of my side as a "Vietnamese".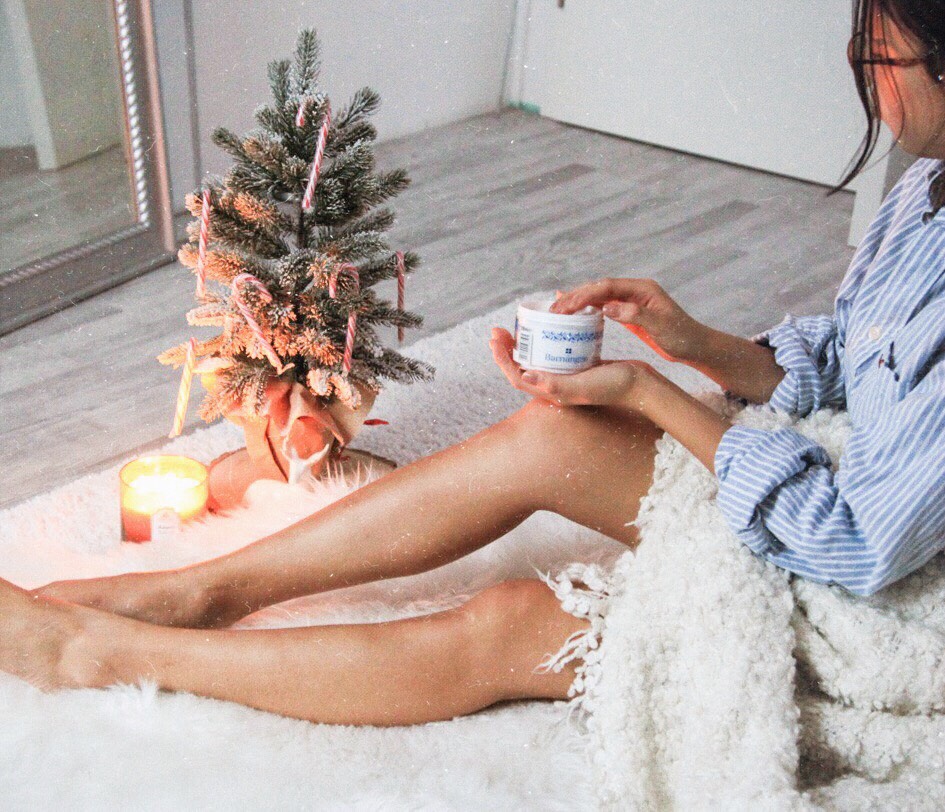 With almost 100,000 subscribers, you already have a really big reach as a blogger on Instagram. I can imagine that it's not easy to stand out with so much competition. Do you have any tips for girls who would like to start blogging or become more active on Instagram?
That's right. It's a rocky road to build a big reach as a blogger on Instagram. However, nothing is impossible!
My tips for a successful blog are: "be yourself" and do your thing; try not to drift in the crowd but stand out from it; publish regular posts & last but not least find creative or interesting image headlines.
"My dream is for this path to make me happy for a long time!"
It's an indescribably nice feeling to see that what you do is well received by other people. Did your success come overnight or was it an ongoing process?
My "success" on Instagram has been an ongoing process. Behind the scenes is a lot of work combined with my passion & discipline. Without these 3 components, I probably would never have made it this "far".
Working on your own person and especially on a blog takes a lot of time and effort but is worth it in the end and makes you happy. Do you have specific goals you want to achieve and where do you see yourself in 5 years?
Hmmm… 5 years is a very long time. My goal is to know my calling in 5 years and be able to pursue it. My dream is that this path will make me happy for a long time! Where do I see myself in 5 years? I can't say exactly yet. I just let myself be surprised!
Sophiengocanhx / Instagram
https://fivmagazine.com/wp-content/uploads/2017/12/sophie-bloggerin-instagram-titelbild-1.jpg
600
1200
Lisa-Marie
/wp-content/uploads/2023/08/fiv-magazine-logo-news-influencer-fashion-interior-travel-real-esates.svg
Lisa-Marie
2017-12-21 18:00:41
2017-12-21 18:00:41
Medicine meets fashion: Sophie on her internship, travelling and her perfect winter look!