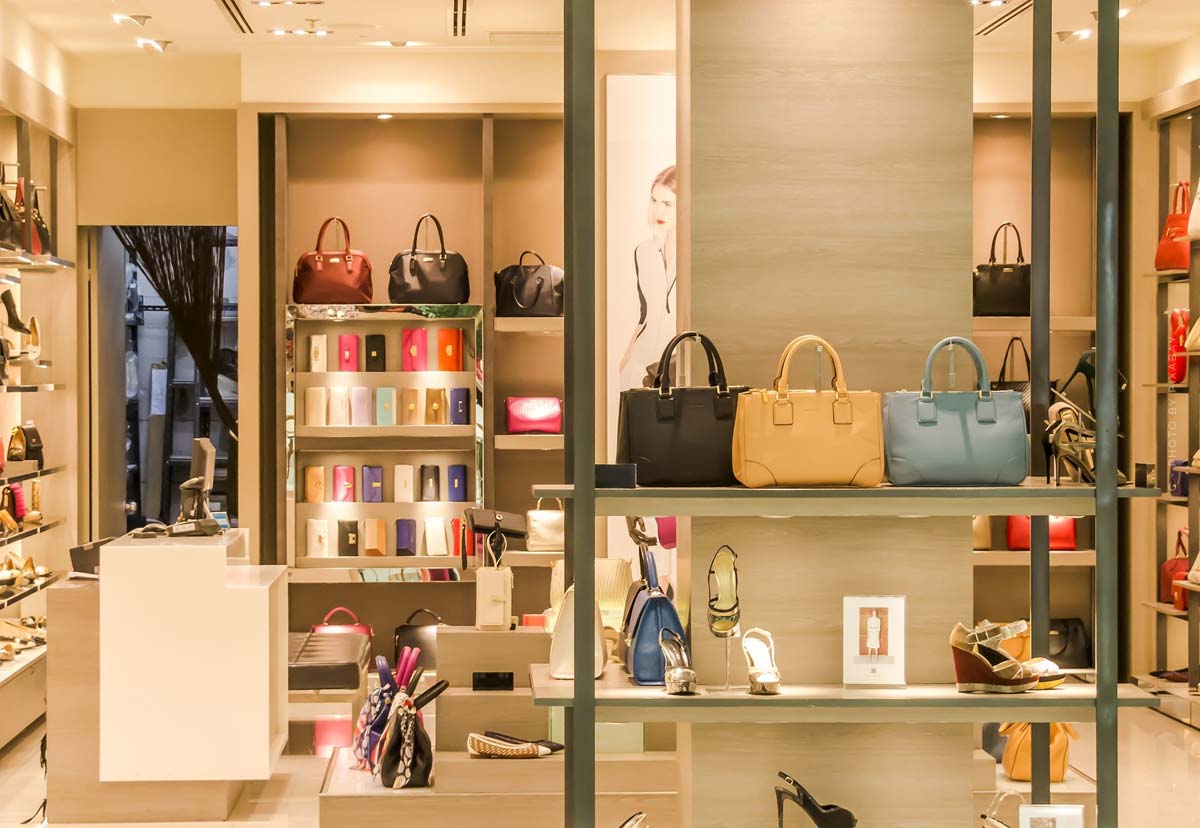 Stella McCartney Videos: Handbags, Vegan Leather, Adidas & Co.
Stella McCartney Videos – Stella McCartney is an advocate for animal rights and environmental protection and is known for her vegan and sustainable fashion. She not only designs fashion for women, but also for children. But probably the most popular are her handbags, especially the leather-free and classic handbag "Falabella". Stella McCartney is the best proof that you can be environmentally conscious and stylish at the same time. In this article you can watch the latest fashion shows and commercials and learn more about the sustainability of the brand and Stella McCartney herself.
Women: Summer & winter for women
Stella McCartney's collections especially for women are presented in the form of a fashion show. Her love of animals can also be seen to some extent in her fashion shows. For example, for the winter 2020 fashion show, her models shared the catwalk with giant animal figures. By doing this, the designer wanted to show that animals are part of every fashion show and collection, only in the case of her collection, they weren't used to make handbags or anything like that.

Summer: fashion show in Norfolk, England
This fashion show took place at Houghton Hall in Norfolk, England. The models walk through a beautiful garden, between an avenue of trees, and along stunning sculptures. As a result, all the elements that were important to Stella McCartney for this collection are also present in the location of the fashion show: Nature and Art.
Winter: Fashion show
The music playing in the background is a bit reminiscent of the good old disco days and perfectly matches the models' energetic walks. The glamorous and glitzy collection is inspired by the dazzling nightlife." It was a collection born out of a desire to feel alive and bold," says Stella McCartney. You immediately get the urge to finally get into the nightlife as well.
Commercials: Adidas, Kids & Unisex Fashion
In addition to a collection for women, Stella McCartney also regularly designs collections for children under the name "Stella Kids", and also has its own line of unisex clothing, "Stella Shared". She also collaborates with the sports brand "Adidas" since 2004. You can watch the latest commercials for "Stella Kids", "Stella Shared", and "Adidas by Stella" here.
New Issue!
#26 with San Diego Pooth
- Newcomer now in Tampa / USA
Children's clothing: Stella Kids
Laughing and in a good mood, the children show themselves wearing the latest collection called "A Journey to Space". Fittingly, the children make alien and astronaut-like masks. An extraterrestrial collection that makes you dream of a journey into space.
Collaboration: Adidas by Stella
The "STELLASHINE" collection is all about shimmery, metallic colors: copper and silver. By using these cool and modern colors, Stella McCartney made sure that you can wear the clothes not only in the gym but also on the street. The fact that you simply cut a good figure in the clothes, whether jogging or skating, is demonstrated by the models in the commercial:
Together with Japanese artist Yoshitomo Nara, Stella McCartney has designed a unisex collection that reflects the spirit of a youth revolution. Slogans like "We are the Punks" or "Change the history" adorn the garments. While the message behind the collection is serious, the soft pink tones and sweet drawings by Yoshitomo Nara give it a lightness. The commercial for the collection features model, and daughter of actor Jude Law, Iris Law together with her boyfriend Jyrrel Roberts. Here, too, there is a certain lightness, because the two laugh a lot, kiss, and just have fun in front of the camera.
Sustainability: eco-friendly fashion
Designer Stella McCartney always pays attention to animals and the environment when designing her collections, which is why she specializes in designing vegan and sustainable fashion. Stella McCartney's environmental awareness and love of animals was practically laid in her cradle, because her parents Paul and Linda McCartney are known for their vegetarian lifestyle.
Innovation in fashion: vegan leather
Model Paris Jackson presents the revolutionary collection "MYLO", which consists of completely vegan, mushroom-derived leather. In the commercial, she draws attention to how many animals are killed every year in the name of the fashion industry. And the number is frighteningly high.
Shoes of the future: The Loop Sneaker
The "Loop Shoe" is super stylish and simply ingenious. The sole is not glued to the shoe as usual, but only attached to it with clips / clips. This means that you can recycle and reuse the shoe and the sole separately, which is of course good for the environment. This running shoe is a game changer! Check out the technology of tomorrow in this video!
Interview: Stella McCartney about fashion
In this interview, Stella McCartney answers questions about her parents Paul and Linda McCartney and why sustainability is so important to her. Even though it's not always easy to be an environmentally conscious designer, it's important to her to have a positive impact. After all, the fashion industry itself is very polluting, Stella McCartney explains. She also talks about what it was like when talk show host Oprah Winfrey visited one of her fashion shows.
https://fivmagazine.com/wp-content/uploads/2021/09/shop-mode-fashion-taschen-schuhe-einkaufem-shoppinh-damen.jpg
828
1200
Elisa
/wp-content/uploads/2020/07/fiv-magazine-news-instagram-youtube-tiktok-influencer-fashion-interior-jewelry-real-estate-tips-help-logo.png
Elisa
2021-09-30 05:30:17
2022-02-26 16:09:16
Stella McCartney Videos: Handbags, Vegan Leather, Adidas & Co.