The Model App: Boost your confidence as a model! castings, smalltalk +
Boost your confidence as a model! Small tools for your model confidence! With the app, they can easily prepare for their first model castings, small talk with models, designers, photographers, and more. Now available for their iPhone, Samsung, and every other device. Now available on their App Store!
The App: Small tools for new faces
They made the app for young models. Get little training for their first agency casting, their first small talks on set and interviews with media or on red carpets. This app makes them more confident!
Download for free:


Germany - Spain - USA
The Features: Boost their confidence!
Their app provides a variety of small but effective tools to boost their confidence as a model. Whether they're preparing for their first casting or networking with industry professionals, their app has everything they need to feel confident and prepared.
Easy-to-use interface
With their easy-to-use interface, they can quickly access resources and training to improve their small talk skills. Their app offers a range of conversation starters and tips for engaging in meaningful conversations with models, designers, photographers, and other industry professionals. They'll learn how to make a great first impression, build rapport, and network like a pro.
Prepare for model castings
In addition, their app provides a wealth of information and resources to help them prepare for model castings. They'll have access to frequently asked questions and tips for answering them, as well as guidance on how to present themselves and their portfolio in the best possible light. Their app will help them feel confident and prepared for any casting, no matter how challenging or intimidating it may seem.
iPhone and Samsung, all devices
And best of all, their app is available for all devices, including iPhone and Samsung. They can easily access their resources and training wherever they are, whether they're at home, on the go, or at a casting. With their app, they'll always have the tools they need to succeed as a model at their fingertips.
App summary: It's awesome
In summary, their app is a must-have for any aspiring model looking to boost their confidence and succeed in the industry. With their small but effective tools, they'll be well on their way to achieving their dreams and becoming a successful model.
The keys:
Free on app stores
Small tools for confidence
Focused on castings, interviews, and small talk
Included: The MAO News
The Why: Training to get into agencies
Why they did the app!
This App trains them in the first steps with easy Q&A tools: Agency castings, Smalltalk on set, news + more
Becoming a model in a major fashion capital like New York, Paris, Milan, or London can be an exciting and challenging career path. Here are some things they should consider and care about!
Most important: Get into a good model agency!
A reputable modeling agency can help them navigate the industry and connect them with top clients. Research agencies carefully, and choose one with a good reputation and a strong track record of placing models with major clients.
Prepare yourself! Short training for your career
Getting into a top modeling agency is no easy feat. The competition is fierce, and agencies are always on the lookout for models (scouting) with the right look and personality to represent their brand.
That's where their app comes in. They understand that preparing for a casting can be nerve-wracking, especially if they're new to the industry. Their app provides them with easy-to-use tools to help them practice and perfect their responses to typically asked questions at model castings.
With their Q&A tools, they can practice answering questions about their experience, their measurements, and their interests, so they'll feel confident and well-prepared when they meet with agents.
But that's not all. They also know that small talk can be a big deal on set. Their app includes training on how to engage in meaningful conversations with photographers, designers, and other industry professionals. With their tips and tricks, they'll learn how to make a great impression and build lasting relationships with those who can help advance their career.
And if they're looking to stay up-to-date on the latest fashion news and trends, their app has them covered there, too. They provide them with curated news and insights from the fashion world, so they can stay informed and ahead of the curve.
Overall, their app is designed to give aspiring models the tools they need to succeed in the industry. Whether they're just starting out or looking to take their career to the next level, their app can help them get there.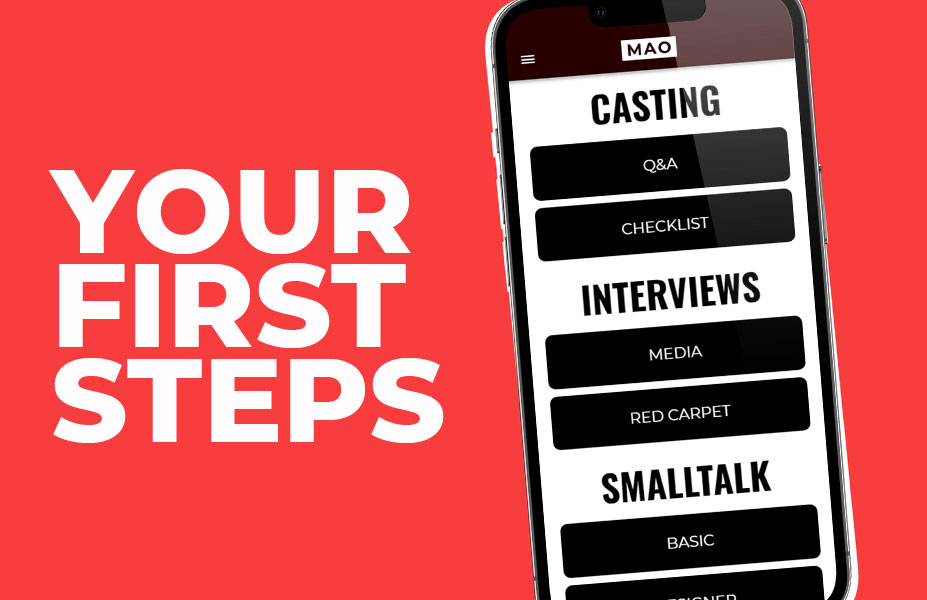 Download:
https://fivmagazine.com/wp-content/uploads/2023/03/model-app-store-iphone-android-free-casting-smalltalk-interview-tips.jpg
600
1200
F_kinski
/wp-content/uploads/2023/08/fiv-magazine-logo-news-influencer-fashion-interior-travel-real-esates.svg
F_kinski
2023-03-13 14:26:42
2023-03-14 11:19:29
The Model App: Boost your confidence as a model! castings, smalltalk +