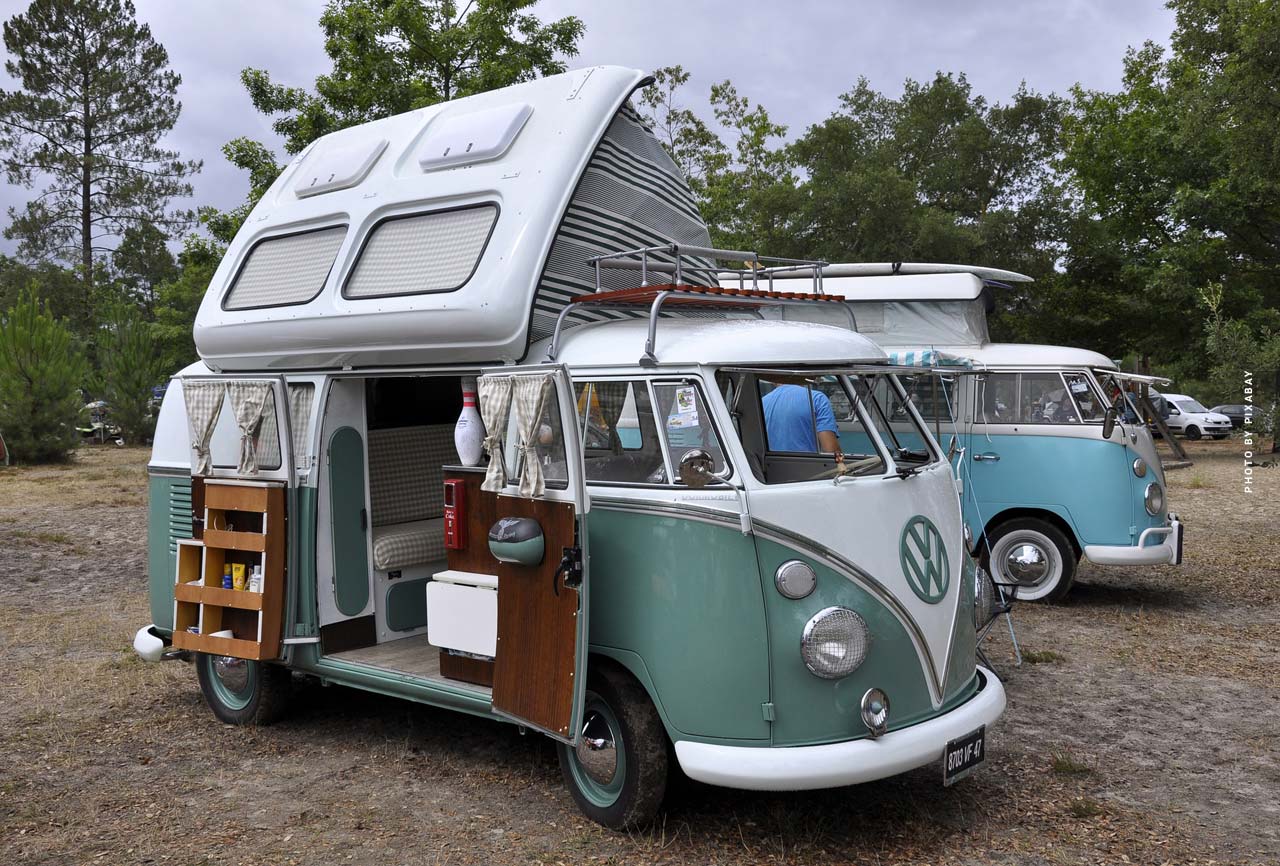 Dropouts: Family, Hippie & Seniors – Get Out!
Dropouts – These people had a normal life with sometimes good professional positions and opportunities and yet they decided to take a different path. Why do you decide to sell your house, quit your job, take your savings and go out into the world? In this article and in the videos you will discover different families, couples, as well as loners, who have dared this courageous step and have put everything on one card.
Family, Hippie & Seniors: 6 Stories
Not only young families are looking for adventure, even at 75 there is still enough life energy to change one's lifestyle. The escape from everyday stress, divorce, career-related or the desire for more time and experiences with the family. The reasons couldn't be more different, but they all have one thing in common, the desire to change and improve. Follow these 6 cases of dropouts and be impressed by their individual stories.
Tiny House: Alone in the forest for 6 years
Marc (45) had made a stark cut in his life after a burnout and bullying. He moved to the forest, out of civilization. After 15 years as a golf instructor in the 1st league, he built his own cabin himself for less than 3,000 euros, including the electrical installation!


Germany - Spain - USA
In doing so, he thought everything through, which is why he placed his bed over his homemade stove to extract the warmth. But despite his self-fulfillment, he had a few incidents that will send a shiver down your spine. Check out the video to hear about the witch's laugh or the propped up fork on the edge of the bed!
15 years as a golf instructor in the 1. League
Isolation in the forest with dog
Cottage for under 3,000 euros
Self-built oven + heating
Are you interested in small minimalist houses? Read more about the Tiny House here.
A family gets off: Around the World by Bus
Many people wish for it, but only very few dare to do it: throw everything away and then up and away. The Meinhard family from Lüneburg Heath really did it. They sold all their possessions, converted an old omnibus and went on a world tour with it. For an indefinite period. Father, mother and three children. Read more about travelling with children here.
Since one year the children do not attend school anymore, but are taught by father Axel. There they learn the basics of mathematics, writing and reading, just as the older one continues her education with the help of the internet. Instead they learn something much more valuable, the impressions and ways of life from all over the world and enjoy the time of their lives, while in Germany the winter rages. Accompanies the family on their journey south through Europe, Africa and South America.
Whole family on a world tour
Old converted omnibus
Father takes over schooling + online continuing education
Journey through Europe, Africa and South America
https://www.youtube.com/watch?v=RPTMWuH835w
Minimalist emigration in a roof tent on Tenerife
Mona has quit her apartment and job in Bavaria and wants to start again after her divorce. Alone she sets off in a roof tent to Tenerife. After months of research and visits to camping fairs, she decided to buy a roof tent, because it is cheaper than a camper and not as complicated as building your own Tiny House. Mona has everything she needs in a very small space. In the trunk she stows her kitchen items and personal care products. Mainly she eats out at restaurants and showers at the gym where she has a membership. Minimalism on four wheels guarantees the change Mona has been longing for.
Quit job after divorce
Life in the roof tent
Kitchen utensils and care products in the trunk
Restaurant food
Showers in the gym
Jobs quit for a self-determined life
Vanlife in Portugal – Imke (30) and Dominik (27) quit their jobs and have been living in a van with their two dogs for 6 months. Their motives were mainly the desire for change, out of the everyday life.
They are at the perfect age and living situation because they don't have children yet and were unhappy with their current jobs. In total, they have invested 30,000 euros in the car and travel from savings. While this change was quite a shock to the family, they didn't completely give up everything. They continue to pay their rent in Germany to have something to return to with their two dogs.
Couple, Jobs Quit
In the van for 6 months
30,000 invested
Continue to pay rent in Germany
From a Sprinter to a Gypsy Snail Shell
Pernilla is a musician in a band called "Safran Sun". She has converted a Sprinter into a loving hippie mobile. Of course, being a musician, she is on the road a lot and her apartment was empty for days. As a result she didn't feel like paying for something she doesn't use. Her concerts mostly take place in Holland, which is why that is her main place of residence. Her plan was very spontaneous and partly thoughtless. Shortly after she got her driver's license, she set off with her Sprinter, which is why she had to endure a very cold winter without heating during her concerts in November. Today the young musician is happy about little extras like her kitchen, heating and sockets.
Singer has been traveling a lot
Apartment was empty
Spontaneous decision
Kitchen, heating and sockets in the Sprinter
On the road in a motorhome at 75
At the age of 67, Gisela radically changed her life after several operations, changed her diet, sold her house and bought a mobile home. Since then she has been living on the road: Gisela on the road. Some friends and relatives just shake their heads. They can't understand how anyone could live like that – especially at her age. But that hasn't stopped her from fulfilling her tramp. Her autoimmune disease left her dependent on everyday help, to the point where it changed everything.
Today she lives and travels alone, enjoys the visit of her family once a year at Easter. She spends the cold winters in Morocco and the warmer summers in Europe. Of course, Germany, Spain and Italy are particularly good places to travel around in Europe, because these countries are also good for a short holiday.
One journey was particularly close to Gisela's heart – the trip to Poland, to the old Prussian region of Angerburg. Her family fled from there to Germany after the Second World War. On her journey she visited her old family home and the church where she had been baptized.
67 years old
World trip after many surgeries
Travels in a motorhome
Once a year she visits her family
Winter in Morocco, summer in Europe
A new start with a camper, van or car
It's never too late for a fresh start. The travel lifestyle with a camper, van or car with a roof tent is certainly not for everyone, but these examples show that people of all ages, professions and current life situations can make it. Especially Gisela serves as an inspiration for many. However, you have to ask yourself, when is the best time for something like this?
For her, it was just in time to change her life and attitude. The question is, do you have to wait until retirement first? What many families are criticized for, dropping out in the middle of life, leaving everything behind and throwing security overboard.
Perhaps this is exactly an important approach, to use the limited time, to create experiences, to discover the world, which has a greater value than slaving for days for luxury goods and wealth. In any case, the 6 examples provide convincing advantages to think about it again.
Road trip with the whole family. Roof tent from Campwerk.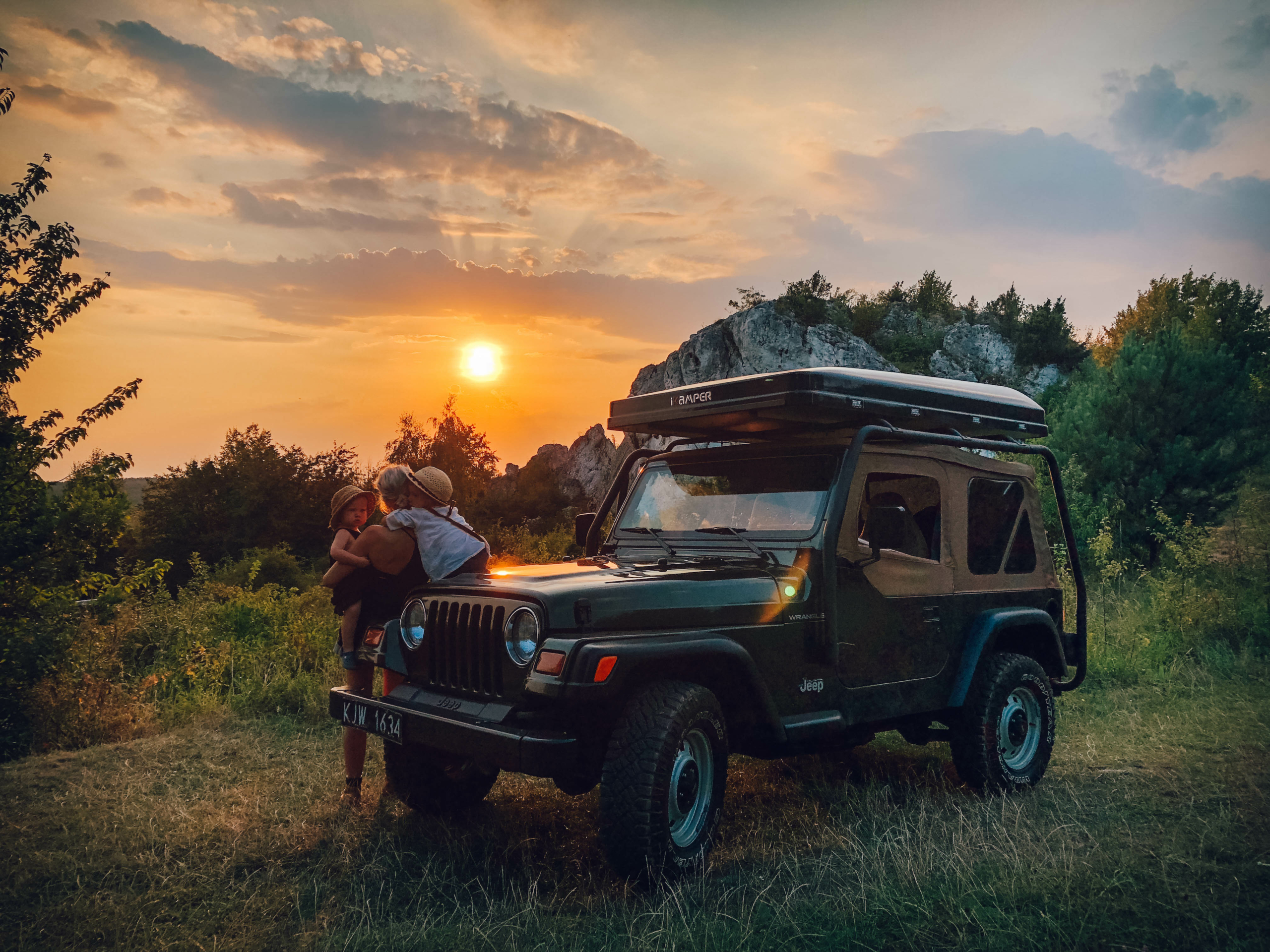 https://fivmagazine.com/wp-content/uploads/2020/02/dachzelt-aufklappen-hilfe-camping-camper-dachzelt-vw-bus-urlaub-kurtztrip.jpg
866
1280
Lisa-Marie
/wp-content/uploads/2023/08/fiv-magazine-logo-news-influencer-fashion-interior-travel-real-esates.svg
Lisa-Marie
2020-05-14 06:30:38
2020-05-14 06:30:38
Dropouts: Family, Hippie & Seniors – Get Out!