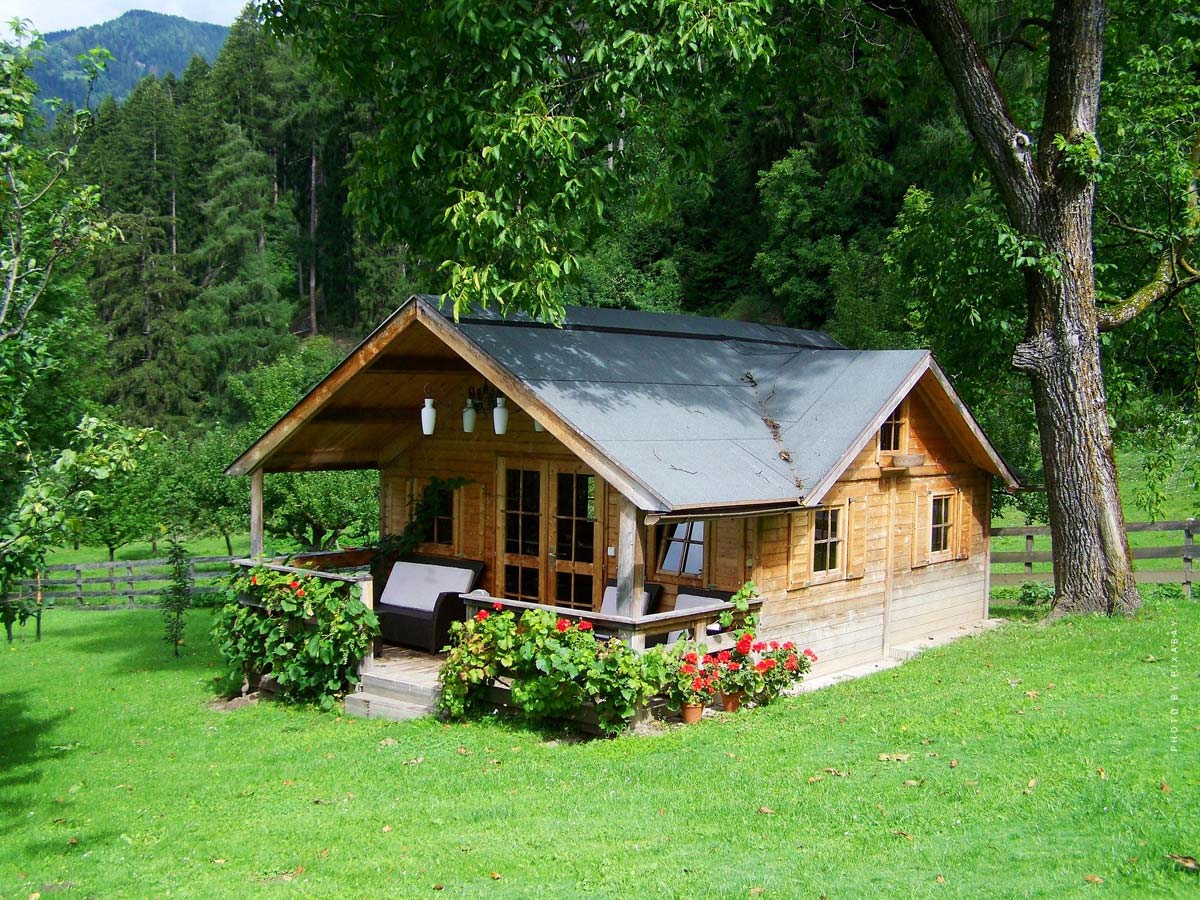 Tiny House: Be minimally mobile at a low price & build it yourself
Tiny Houses – Far away from luxury, more and more people are interested in the small home on four wheels. Initially a curious idea from the USA, they are now giving rise to entire small villages in Germany. Whether self-built, ready-bought or luxurious variant, the Tiny Houses can be found in every type and size, each house is individual and more than just a place to sleep. There is a lifestyle associated with it and an escape from the norms of today's society. Such a decision requires courage, precision and a little bit of savings for now, until the effort is completely worth it and the savings pay back the investment. FIV takes you on a little journey and introduces you to a few families, singles and couples who have taken the plunge!
Tiny House – Invention in the USA & Movement in Germany
What exactly is a Tiny House and why do people decide to live in such a small space? As expected, the trend of Tiny Houses comes from the USA. The USA is not only known for its crazy inventions, but also for great cities like Miami. Their beginnings can be found already 100 years ago, when tinkerers decided to transform domestic comfort into mobility. The so-called "motorhomes" were reminiscent of fully equipped miniature versions of houses with wheels and the front part of the car.
Minihouse Movement in Germany
In Germany and many other parts of Europe the idea is still in its baby shoes. It is rather an exceptionality to see something like that with your own eyes here. Really popular are but rather other types of travel, such as camping and package tours.Inspired by the books of Sarah Susanka arose an incredible hype already at the end of the 70s. The trend came from the USA. It satisfied the great need of many people to get rid of unnecessary luxury and live in a minimalist way in their own four walls without big costs or debts.


Germany - Spain - USA
One speaks of three kinds of the small houses:
Mini House
Tiny House on Wheels
Modulhouse
All are a maximum of 100 square meters and are limited to the bare necessities. Such a size can be practical, but also bring disadvantages. Here you will find the most important advantages, as well as disadvantages before buying or completing a Tiny House:
Advantages Tiny House
The advantages of Tiny Houses are manifold. On the one hand, you have low construction costs, after all, you have much less material and area to plow. Likewise, your maintenance costs are much lower, after all, you need less to heat, but also less electricity for light.
Low construction costs
Low maintenance costs
Tiny Houses are good for the environment
Less time spent on cleaning, tidying and maintenance
Mobility and flexibility
Possibility to quickly add living space
Minimalism trend
Disadvantages Tiny House
Even the most beautiful ideas have their quirks and drawbacks. Especially in nature, you have to reckon with the fact that it can get cold very quickly and the comfort is smaller and tighter when it then comes to family planning or guests.
Tiny Houses are not suitable for families
Great planning effort
Elaborate approval procedure & insurance
Less living comfort
No room for guests
Winter cold
Restrictions on household effects
Young woman builds Tiny House for 5,000 euros
Elisabeth (35) was fed up with her old life in the north of England, was unhappy with her job and wanted to live more simply and sustainably. In Andalusia she fulfilled her childhood dream and built her own little wooden house. By watching a lot of YouTube videos she realized how easy it is to create something so great with enough confidence and the right imagination. And she did it inexpensively with partly recycled furniture and household appliances from flea markets.
Fancy a DIY project? Learn more about the costs and benefits of a van conversion here.
Her way was not completely without complaints, she also made many mistakes, but she had nothing to lose. The end result is definitely something to behold. After a year of working 4 days full time in the beginning and the rest of the time into finishing, this is what her Tiny House on Wheels looks like:
Consumer dropouts: With children in the mini-house
Rewrite – Young families in particular dream of a life without a professional hamster wheel and expensive rent. They want to remain flexible, economize and have time for each other. Alina and Flo have realized their dream and live with their two daughters in a yurt. Katharina and Kolja are also getting out, out of consumption. Together with their daughter Klara, they move into a self-built mobile mini-house.
Even though everything didn't start out so colourful and there was a lot of astonishment from family and acquaintances, the couple decided to go through with it. While Kolja and Katharina invested 26,000 euros in their Mini House on Wheels, Alina and Flo opted for the cheaper option on the organic farm in the yurt.
For both, however, it was clear that all the savings would go and their lives would change 180 degrees as usual. With only 650-700 euros a month, the families try to get by and work only the bare minimum in mini-jobs (despite having finished their studies) to have more time with the family and less exhaustion in everyday life.
First Tiny House village in Germany
Steffi and Philipp live their dream on 25 m². Both have founded the first Tiny House village in Germany in Mehlmeisel. After graduating from high school, they both started traveling, Phillip first through Australia, then the two of them together through the USA and Canada. On their travels they discovered their first Tiny Houses. At first Steffi was very sceptical, but once she had seen them from the inside, she became friends with the idea. Unlike in the USA, finding a plot of land in Germany is very problematic. When they both bought their perfect property, there was still a lot of space for more residents. This is how the idea for the first Tiny House village in Germany came about!
https://fivmagazine.com/wp-content/uploads/2020/05/small-wooden-house-tiny-house-mini-house-magazine.jpg
900
1200
Lisa-Marie
/wp-content/uploads/2023/08/fiv-magazine-logo-news-influencer-fashion-interior-travel-real-esates.svg
Lisa-Marie
2020-05-10 05:30:25
2020-05-10 05:30:25
Tiny House: Be minimally mobile at a low price & build it yourself