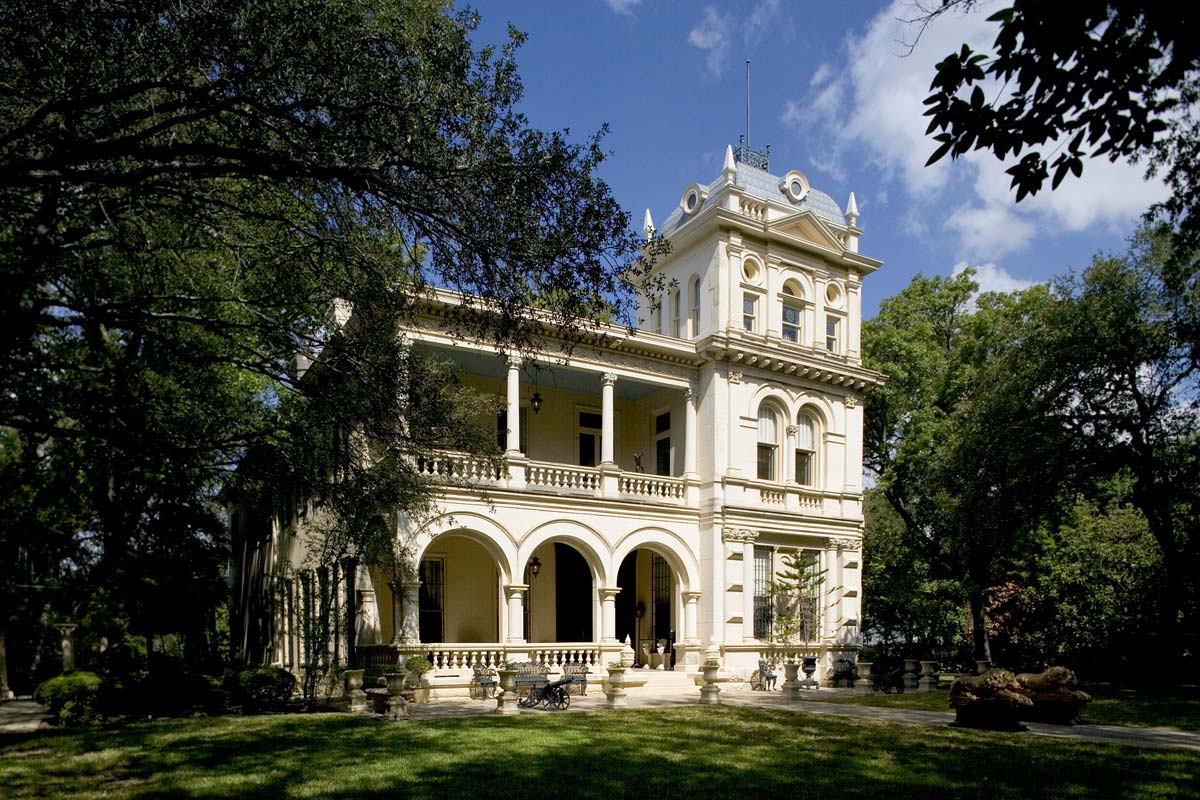 Villa: City, Country, Hill? Everything about buying or building your dream villa with pool
Villa – In the past, a villa, especially an urban villa, was often used as a second or country home to be close to the city. This applied exclusively to the more affluent urban population. Nowadays, that has changed. Since popular second residences tend to be properties such as a vacation home, beach house or even a penthouse or loft in a world metropolis. City villas are rarely used as second homes these days and are mainly occupied by many families. Meanwhile you have the possibility to build a new building or you can buy an older house and renovate it. A special advantage is the large garden and the pool, which is often included. In this article you will learn everything important about villas. Buying or building, in a modern style or more traditional? You decide! Here you can get back to the overview: House types at a glance.
Villa: When is a house a villa?
Are you interested in the topic of villas and would like to learn more about it? Then you've come to the right place. If you want to fulfill your dream of your own dream villa, you should first find out what kind of house is suitable for you. Would you like to renovate an old building and thus preserve some of its charm and history? Or would you rather build it yourself and design everything according to your ideas? Meanwhile, many developers offer individual villas. You can choose between a solid construction or a prefabricated house. With both you will find many advantages and disadvantages. But more about that later.
Characteristics of a city villa: new construction or traditional?
When is a house a villa? There are several characteristics that distinguish a villa from an ordinary, large house. This starts with the floor plan, which is usually square and has two to three floors. This shape of house has become more common in recent years, especially in modern villas. The roof is almost always flat or has a slight slope and even in newly built villas it is common that elements of the facade are traditional and based on the Mediterranean architectural style (columns, oriels). Villas are usually located on the outskirts, have a large garden surrounding the house and often have a veranda and upscale amenities.
Are you looking for the right house? Then check out our guide! Here you will find definitions, meanings and lots of information: House types from A-Z
Criteria for a luxury property: location and quality
Are you interested in luxury real estate or would you like to live in one? We have summarized and written down the most important criteria to recognize a luxury property. These apply mainly to villas but also to other luxury properties.
Location: The property should be in an exclusive villa district and yet centrally located.
Spacious: an imposing house entrance, high, spacious and light-flooded rooms
No thresholds: All access points to the house should be free of thresholds and barriers.
Glazing: high windows and glass walls have a bright effect and are very costly
Privacy: land is scarce in popular neighborhoods. Indoor/outdoor retreat a luxury factor
Quality: Only special craftsmanship and noble building materials are used
Freedom of design: new buildings should be tailored to the buyer down to the smallest detail
Advantages & disadvantages: Area, price, garden & co.
A villa is probably the dream of many people. It radiates luxury, elegance and wealth. Nevertheless, you should consider the construction or purchase of such a house well. We have compiled a list of the advantages and disadvantages of a villa and can hopefully help you to make the right choice.
Advantages: timeless and elegant
The advantages of a villa speak for themselves. A large living and garden area, the timeless elegance of the building and the mix between modern and traditional. Especially a city villa is usually found in a central location and in a prestigious neighborhood. In addition, a new build villa is ideal for making it energy efficient and you can get creative with the design. Another advantage is privacy, as each property is usually generously built, creating a distance from the neighbors. Still, you're not isolated. If you want to renovate a villa, you can also add an extension or convert the lower floor into office space, for example. You have a lot of possibilities to design your house.
Large surface, timelessly elegant
Mix modern and traditional
Central location (villa district)
Design freedom
Privacy, distance neighbours
Extension/ office use possible
Disadvantages: high price for good quality
If you are interested in building or buying a villa, you should be aware of the financial costs. Especially in the city centre, land prices are very high and in villa districts they can rise even further. You also have to consider that building in a very central location is often not possible due to the size of the plot and you have to switch to outer districts. In addition to the construction costs, you must not forget the high ancillary and maintenance costs during living and especially the large outdoor area must be maintained in a time-consuming manner.
High land price downtown
Construction in central locations often not possible
Higher construction costs
Incidental maintenance costs
Outdoor area time consuming to maintain
Source: Villa (Lukinski.de)
Villa perfect for…? Couples, seniors and more
Above all, you have to be able to afford a villa, which is why this type of house is more for high earners. A city villa is particularly popular with city and garden lovers, as you can live close to the city centre but still enjoy your privacy. Before you decide to buy a villa, you should take a look at your finances and see if this investment fits into your budget. We have listed two groups of people who are perfect for living in a villa.
Couples and families: oasis near the city centre
A villa is particularly suitable for couples and families. With a city villa, the proximity to the city centre is very advantageous and yet you still live in the green and have your space. After a busy day, you can look forward to your own oasis at home and retreat. The modern construction of the new buildings is also very attractive for young couples and exudes a luxurious lifestyle. Many villas have a large garden as well as a pool, which is especially popular with children. They can spend a lot of time in the fresh air in the garden and you don't have to worry as a parent.
Senior citizens: green spaces and design freedom
A villa is also very pleasant for pensions. Here, the proximity to the city centre usually does not play a major role and more value is placed on a large green area. Seniors have a lot of design freedom in the spacious building and could start new hobbies such as painting. They have the opportunity to sit on the porch or in a conservatory and enjoy nature. Grandchildren will also enjoy the large garden with a pool if necessary.
Energy efficient construction of a villa
Energy-efficient construction is becoming increasingly important and certain standards must be met, especially for new buildings. Even when building a villa you have to pay attention to this and this is not so difficult with this type of building. Urban villas as a solid construction can be built with little effort energy efficient and this is especially for young families an advantage. These get namely discounts from the state, so that the construction costs are minimized somewhat. If you want to sell the house after a few years, the resale value is higher due to the energy-efficient construction.
Energy-saving alignment
To build energy efficient you should start with the orientation of the house. The sun can make a big difference to the heat in the house, which is why the largest window fronts should face south. In addition, flat or gently sloping roofs are ideal for photovoltaic systems, and with good external insulation, little of the heating energy will be lost to the outside. An air, water, heat pump also generates heat for water and heating in the house.
Tip. In this article you will find even more on the topic of energy-efficient building and living: Low-energy house & zero-energy house
Important aspects during construction: construction, furnishing & Co.
When building any house, you have to consider some aspects so that everything can go smoothly and without problems. We show you here the most important tips that you should consider around the construction. From the special construction method, to the right interior design, to the renovation of a villa, everything is included. We hope that we can give you some useful information.
Construction: modern or Mediterranean?
Typical for modern city villas are cube-shaped bodies, straight lines and large windows. Mostly the façade is designed in a classic white, but often you also see basic colours like red, yellow or building. It is also not uncommon to see an almost completely glazed façade. If the villas are not to look modern, but rather classic, one chooses a Mediterranean style, as this should remind of traditional country houses. Natural stone is often used for the façade and brick elements are used. The plastering is often in an earth colour and in the entrance area one finds columns and doors with round arches. Large mullioned windows and an Italian country garden are also common here.
Interior design: spacious and open
If you are planning to build an urban villa, you can get creative with the interior design. Most of the time you have two floors, so usually the bedrooms are on the first floor and the living areas are on the ground floor. Often, you try to connect the living and dining areas so that there is plenty of open space and the large windows can accentuate it. The rectangular floor plan is ideal for this. If your villa has three floors, you could consider adding offices on the ground floor. This combination of living and working space is also very popular. Check out our interior brands guide and discover new interior brands!
Tip. Interior styles with trends and inspirations to style: Interior styles XXL
Renovate city villa: keep charm and history
Especially in the case of mansions, construction can cost a lot of time, energy, and most importantly, money. Therefore, you should consider renovating and extending an old house. This would save you a lot of time and money. Many construction companies offer finishing houses and you can choose yourself how much personal contribution you still have to make. If you want to renovate an old mansion, you could preserve much of the charm and traditional elements of the house. Be aware, however, that if you want to renovate on your own, you should have some manual skills. Otherwise, there will be further costs involved.
City villa as prefabricated house or solid house?
The two most popular variants to build a house are the prefabricated house and the solid house. Especially if you want to build a villa, it is a big investment for the builder or the customer. We now present the advantages and disadvantages of the two building options, so that you can decide for yourself what you like better.
Prefabricated house: fast and cheap
In the case of a prefabricated house, the individual parts of the building are manufactured in advance in a hall and then assembled on the construction site. This variant is usually cheaper, goes faster and no materials are wasted. The completed construction then takes only a few days.
One of the disadvantages is the poorer quality of a prefabricated house. The house will usually be poorly insulated and not as durable as a solid house. In addition, prefabricated houses are always built according to a pattern and you have few options to change something in the house / room design.
Solid house: high quality and high value
Above all, solid houses are of high quality and the value remains constant over the years in most cases. It is also very easy to design a villa as an energy efficient home. You will have a lot of say in the construction of a solid construction and can make your room design as it suits you best.
With this option, you should keep an eye on the financial costs. Building a villa as a solid house is in any case more expensive than a prefabricated house. In addition, the construction takes more time and you have to put more energy into it.
Conclusion: Price & costs – you have to pay for luxury
Especially for people who rely on the proximity to the city and still want to live with a large plot and garden area, a (city) villa is ideal. A good connection and still enjoy the quiet surroundings. A villa combines all this. Especially the traditional and quiet way of living is also attractive for retirees and seniors, because you have a lot of design freedom and can be in the countryside a lot. Nevertheless, one should keep in mind with all this that one should have the financial means for a construction or a purchase and especially with renovations and new buildings one has to put a lot of time into it.
For whom is a villa suitable?
If you want to live luxuriously and with plenty of space
You should have the financial means for a construction/ purchase
Consider high running costs (cleaning, ancillary costs, garden maintenance)
Large property must be available
https://fivmagazine.com/wp-content/uploads/2021/01/villa-haustypen-baun-kaufen-verkaufen-renovieren-kosten-finanzierung-haustypen-hausformen.jpg
800
1200
Lisa-Marie
/wp-content/uploads/2020/07/fiv-magazine-news-instagram-youtube-tiktok-influencer-fashion-interior-jewelry-real-estate-tips-help-logo.png
Lisa-Marie
2021-01-22 14:26:41
2021-01-22 14:26:41
Villa: City, Country, Hill? Everything about buying or building your dream villa with pool