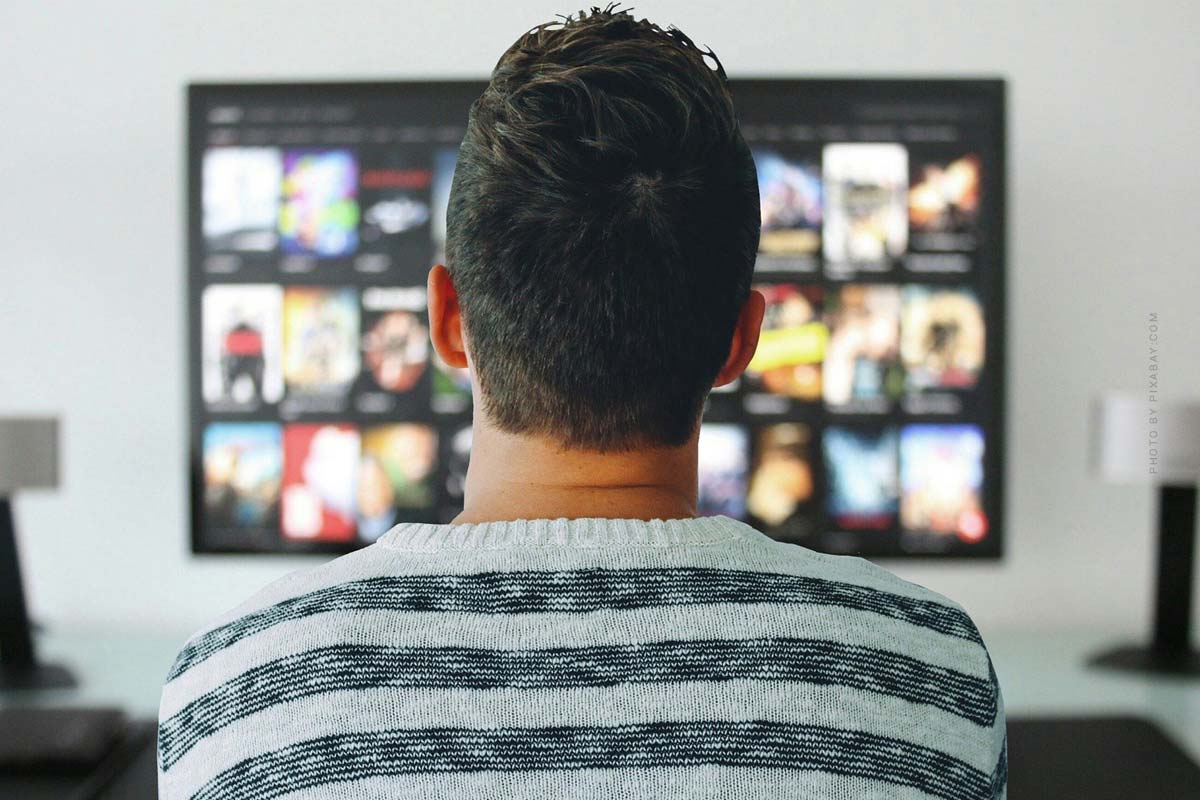 Movie night: how do you create the perfect movie night?
In times of crisis, people focus on the essentials. They are forced to move the activities with which they normally pass the time into their own four walls. What could be more natural than to arrange a good old movie night again?
The perfect movie night
After all, a ban on contact and going out provides a welcome excuse to hole up for days on end, neglect friends and family and devote oneself entirely to the home cinema experience. But even if there is no large-scale pandemic paralysing public life, there are more than enough reasons to switch off now and then, to leave everyday problems alone and devote yourself entirely to what's happening on the screen.
But how do you create the perfect movie night? What do you have to think about? What do you have to buy and what are you absolutely not allowed to buy? We have taken on these existential questions.
First, you should evaluate the setting, that is, answer for yourself the question of who should be part of the movie night in the first place. There are several classic possibilities here:
Solo movie experience
Men's Night Out
Women's Night Out
Couples' night out
Prelude: Food & Drink & Film Genre
Popcorn and/or chips as well as soft drinks are absolutely necessary in any case. Any form of health consciousness must be discarded in advance, otherwise the movie experience cannot unfold its full intensity. For men's evenings you have to keep at least one crate of beer cold – depending on the drinking qualities of your guests.
If your partner really does refuse any form of fast food as well as the usual nibbles, here are some tips on which healthy snacks are a good idea.


FragranceTip.com by FIV
After that, you should decide on a genre for the opener, the overture. To get into the mood, light comedies or action and family films are ideal. The
Heavy stuff the ambitious cineaste should save for the middle or end of the marathon.
The "Lethal Weapon" series represents a good starting point for action fans. Who it
who prefers stress-free, Nicholas Stoller's "Never again sex with the ex" (Forgetting Sarah Marshall) is recommended. This recommendation is explicitly aimed at couples.
You should overlook the usual hair-raising translation of the title, because this comedy basically has everything a relaxing opener needs.
Nude shots of Jason Segel – of "How I Met Your Mother" fame – who is independently convincing in his role as a lovelorn composer, a picturesque Hawaiian resort and plenty of pseudo heartbreak, but it never seems so dramatic that it overpowers the humorous mood of the film.
And when the situation has improved again and you can fly on holiday again, we recommend couples in love a trip to Sardinia. Couples in love can stroll around the alleys, admire the local shops and cafes and relax on white beaches with turquoise blue water.
Middle section: DVD or streaming portals?
Following this, we recommend taking a few steps towards the heavier calibers. Now comes the real classics, which you may already know, but which you never use very often.
can have seen enough. So you should risk an intensive look into your home DVD collection.
Thenon-digital data carriers impress above all with their simplicity and reliability. Sure, nowadays many people rely on streaming portals, but there's still nothing like the good old DVD or Blu-Ray disc, which delivers excellent quality and doesn't spoil the movie experience with long loading times or stream jitters. If your collection doesn't have the necessary variety yet, you can get inspired at KINO&CO to quickly buy or rent more. That way, you won't be left high and dry during the movie night.
Back to the classics: "Scarface", "Goodfellas" or "Once Upon a Time in America" are always worth a closer look. After all, film fans all over the world still regularly succumb to the magic of a good gangster film. For the last of the three sample films, however, you should bring a little time and patience, because the 3 hours and 49 minutes require a certain dedication and hard-wearing attention spans.
Conclusion: Film classics and recommendations
If you've had enough of the classics and would rather pass the time with a new release, we heartily recommend "The Informer" by Andrea Di Stefano. This action thriller stars Joel Kinnaman (Suicide Squad) as a former special ops soldier serving a prison sentence who takes on the position of an informant for the police.
That this constellation offers enough room for dramatic and violent scenes should be obvious. So we pronounce here an unrestricted purchase and consumption recommendation for friends of action cinema. In addition, this film is set in the beautiful metropolis of New York City, our top 1 destination after the Corona Crisis.
Finally, add a little drama to the overall experience to round out the evening. "The Good Liar" is perfect for creating the desired effect. In this work, Ian McKellen strives to win the heart of the well-heeled widow Betty (Helen Mirren) in the role of trickster Roy.
Originally, he is only interested in getting his hands on the elderly lady's not inconsiderable fortune, but – how could it be otherwise? – he develops sincere feelings for her in the course of it. The story develops a special and original dynamic that makes it interesting for film fans of all sexes and ages.
Once the evening has been successfully concluded, it is important to receive praise and/or criticism from the participants in order to gain inspiration for the next time.
collect.
In any case, we wish you much pleasure and success at this point!
https://fivmagazine.com/wp-content/uploads/2020/04/movie-night-at-home-quarantaene-cinema-streaming-classic-movies.jpg
800
1200
Lisa-Marie
/wp-content/uploads/2023/08/fiv-magazine-logo-news-influencer-fashion-interior-travel-real-esates.svg
Lisa-Marie
2020-04-27 17:00:25
2020-04-27 17:00:25
Movie night: how do you create the perfect movie night?