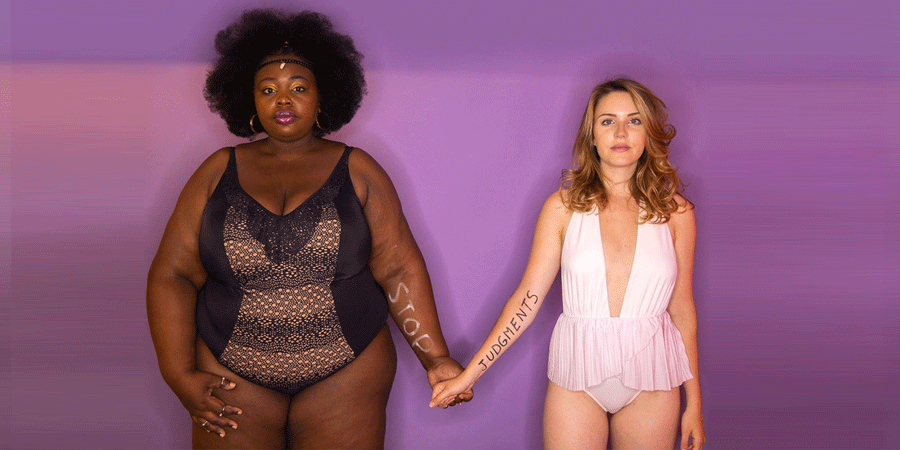 Self-acceptance & Positivity – Exclusive interview with My Better Self from Paris
Louise Aubery, known as My Better Self on Instagram, is a Parisian influencer full of energy and ambition. A student at Sciences Po Paris, Louise combines two worlds and is now one of the most inspiring women in Instagram and Youtube. She has launched her own movement: we want the real to encourage self-acceptance. FIV Magazine is pleased to present its exclusive interview with the founder of My Better Self on life, women, beauty, food, self-acceptance and positivity.
French Influencer – My Better Self

FIV: Hello Louise! How are you? How are you? You are now a student at Sciences Po Paris but also a French influencer and youtubeuse very appreciated for your energy and positive attitude! How do you manage both your studies and your job as an influencer? What does one of your special days look like?
Louise: Thank you for your kind words! I try to use my social networks as much as possible to help people feel good – because I think that's unfortunately not always the case when scrolling on Insta today:) I am finishing my fourth year at Sciences Po Paris, where I entered after high school, wishing at the time to become a journalist. Then, as I started sharing on social networks, another path opened up for me – that of creating content, or rather "inspiring", a term with which I identify more than "influencing":) It's not easy to manage both every day; especially since sharing on the networks is a job where you don't count your hours, evenings, weekends and holidays included. But in fact, it forces me to be productive: I really organize my days every morning, timed for each activity I have to do: for example, it takes me 1 hour to finish an essay, 1 hour and a half to edit a video, 1 hour to record a podcast or have a coffee with an entrepreneur, and it allows me to be efficient!
FIV: Can you present us your universe for those who do not yet know you?
Louise: Let's just say that my philosophy is that life is too short to not enjoy it as much as possible. It involves doing a job you love, for which you are really excited to do every day, even if it is not always the easiest way; not restricting yourself or constantly dieting, which leads to nothing but frustration; loving your body, and being caring towards it with whom you will spend your whole life; and realizing that you are the only master on board to create the life you really want to lead!

Louise Aubery, Wellness Ambassador – #Onveutduvrai
FIV: You are a true ambassador of well-being for your followers. Your posts and videos allow them to accept themselves and dare to be themselves: Be happy what! Can you tell us more about your movement: "we want real!"?
Louise: We want the real thing, it's a movement that was born as a result of the fact that I was disinvited from a press trip for encouraging self-acceptance and posing with a friend more than sixteen. Tired of seeing this conservatism and cowardice on the part of brands that continue to promote a unique standard of beauty, I thought it was really time for things to change. And if the change was not going to come from the brands, it was up to us to speak out and break the codes to make them understand that today, we no longer want touch-ups, we no longer want to denigrate the difference, but on the contrary celebrate it. There is no problem with who we are or what we look like: the only problem is that brands make us believe that this is the case.

A day at the Cannes Film Festival – My Better Life
FIV: You climbed the stairs of the cane festival for the first time this year. Congratulations! What does this mean to you? How did this exceptional day go?
Louise: Yes, I went to Cannes for 3 days this year, and it was really magical. I don't come from a background where I was able to discover such beautiful places, in such an incredible atmosphere, so I was just hallucinating thinking I was in a movie.
The team I left with was really adorable and made this short trip memorable, even if in itself I realized that I couldn't evolve in this universe on a daily basis, there are a lot of codes and labels when I rather want to eat with my fingers if I like!
FIV: As an influencer, you often have the opportunity to work with companies. What is essential for you when you agree to cooperate with a brand? And what is your best experience with a brand?
Louise: I refuse about 80% of the partnerships I am offered. I don't see the point in accepting a partnership if it's not about a product or service that I sincerely appreciate and that I will be proud to recommend to my community. In this way, I always want to meet the team behind the project beforehand, exchange with them about their history, their values, the message they want to convey – and see if it really corresponds to the one I'm trying to get across. I have had many great projects with great teams, like the yogurt I launched in a limited edition with @lightandfree_fr, and I also have a very good memory of the Yves Rocher campaign that I created for Feel Stronger mascara in a campaign that wanted to promote women's empowerment.
Breakfast – Healthy Recipes
FIV: On your Youtube channel, you regularly share healthy recipes. Which one do you prefer and want to share with us?
Louise: I think the people who follow me know that I'm a big fan of breakfast… And that my favorite is sweet potato waffles!
Here is the recipe:
– 70g spelt flour
– 25g of Foodspring protein powder (-15% with the code MYBETTERFSG)
– 1 half bag of yeast
– 1 pinch of cinnamon
– 1 egg
– 1 egg white
– 10g olive or coconut oil
– Enough milk to have a smooth dough
-100g sweet potato
1. Start by mixing all the dry ingredients together: flour, powdered protein, yeast and cinnamon.
2. You can then add the eggs, milk, and oil; mix well so that the mixture is homogeneous.
3. Now add 100g of raw sweet potato mixed or grated.
4. Turn on your waffle iron: it's time to put a little oil or spray on your plates and bake your waffles again.
5. It's ready! It's ready! You can now enjoy with all your favorite toppings; mine being peanut butter, bananas, and red fruits 🙂
Positive attitude: 5 principles of positivity
FIV: What are your 5 positive secrets?
Louise: I don't know if they are secrets… But I would rather say principles, habits that help me on a daily basis:
Relativize. Whatever happens to you, if you're still here, it's because you survived.
What happens to us is "neutral", and it is our perception that determines whether we want to see it as a positive or negative situation.
Do what you love most. When you do what you love, it's hard to be depressed, isn't it?
Surrounding yourself with positive people, both in real life and online: the people you meet and follow on the networks have a real impact on your mood and state of mind.
To be grateful: it is a practice that is still little talked about in France, but "gratitude" is a concept I believe in a lot when it comes to feeling good about yourself: and every morning, knowing how to be grateful for what you experienced the day before or what you will experience today.
Eating well – both in terms of quality and quantity. Because it has a crazy impact on our well-being, both mental and physical! 🙂

Self-Acceptance: How to manage your complexes?
FIV: How do you manage your complexes? Do you have any advice for our readers?
Louise: I can no longer perceive my body as an enemy, but on the contrary as a friend: here too, I believe very much in the fact that it is a choice. Yes, we can spend our lives complaining about the fact that we have love handles, or we can choose not to be so hard on ourselves and realize that our looks do not determine our value at all. My only real advice then: move away from the mirror, and accomplish yourself personally and professionally, rather than physically!
As I really try to transmit it every week through my Podcast: you are in the power of your life.

https://fivmagazine.com/wp-content/uploads/2019/10/My-better-self-louise-influencer-french-on-veut-du-vrai-instagram-france-paris-stop-judgments.gif
450
900
Clemence
/wp-content/uploads/2020/07/fiv-magazine-news-instagram-youtube-tiktok-influencer-fashion-interior-jewelry-real-estate-tips-help-logo.png
Clemence
2019-10-27 07:00:04
2021-07-07 10:12:54
Self-acceptance & Positivity – Exclusive interview with My Better Self from Paris