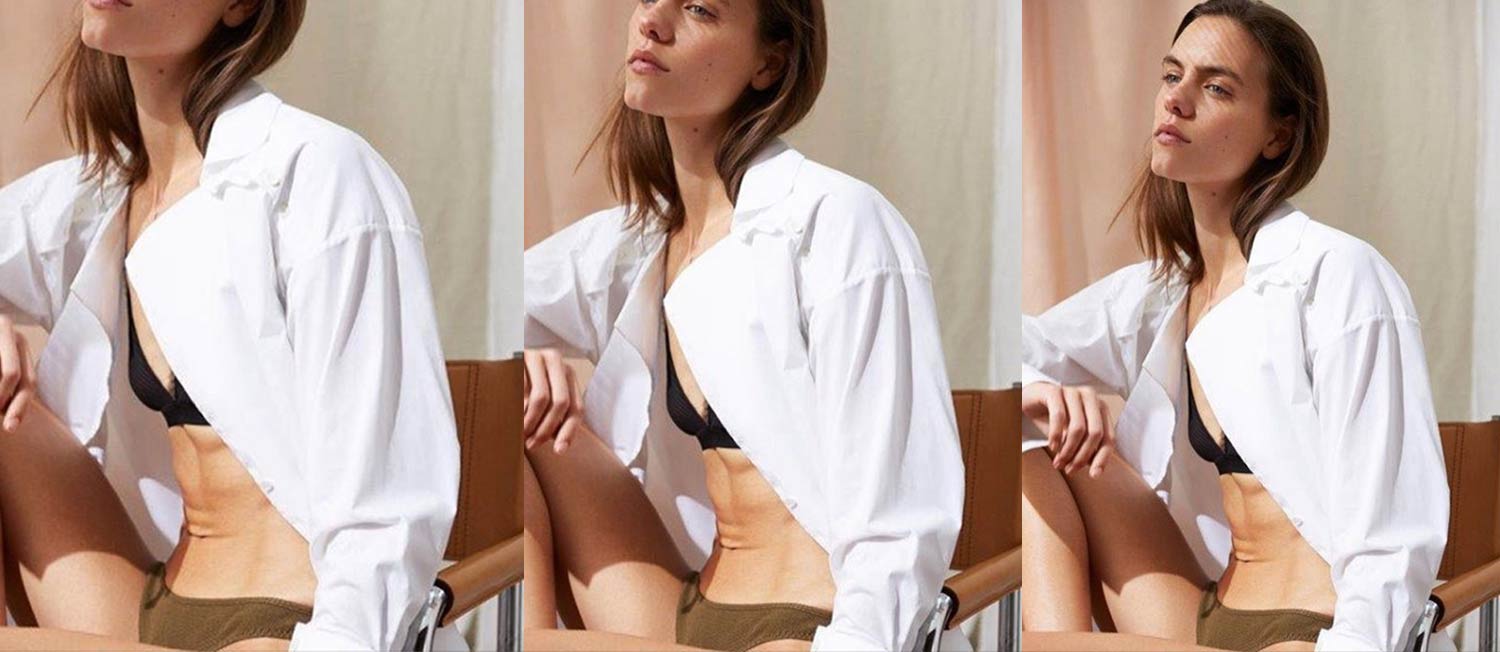 Model Corinna Ingenleuf – Through Inner Beauty on the Elle & Marie Claire Cover
Corinna Ingenleuf has made it – she is an internationally successful model and has already graced the covers of the British Elle and the Korean Marie Claire. She walked the catwalk for Sonia Rykiel and Richard Chai and shot with Steven Klein. A big wish for many young girls, but a modeling career was not always a dream for Corinna. I talked to the sympathetic beauty about her start in the model business and she tells what true beauty really means to her.


Germany - Spain - USA
Corinna Ingenleuf: "Inner beauty is important".
FIV: You took off as a model in 2011/2012 and walked the runway for various designers like Richard Chai or Sonia Rykiel. How exactly did you start your modeling career? Who discovered you?
Corinna: I was 23 when I made the decision to give modeling a chance. I had always resisted it until then. After I sent a few Polaroids to "M4Models" in Berlin, Claudia Lorenz from "M4" invited me to drop by. Then it started.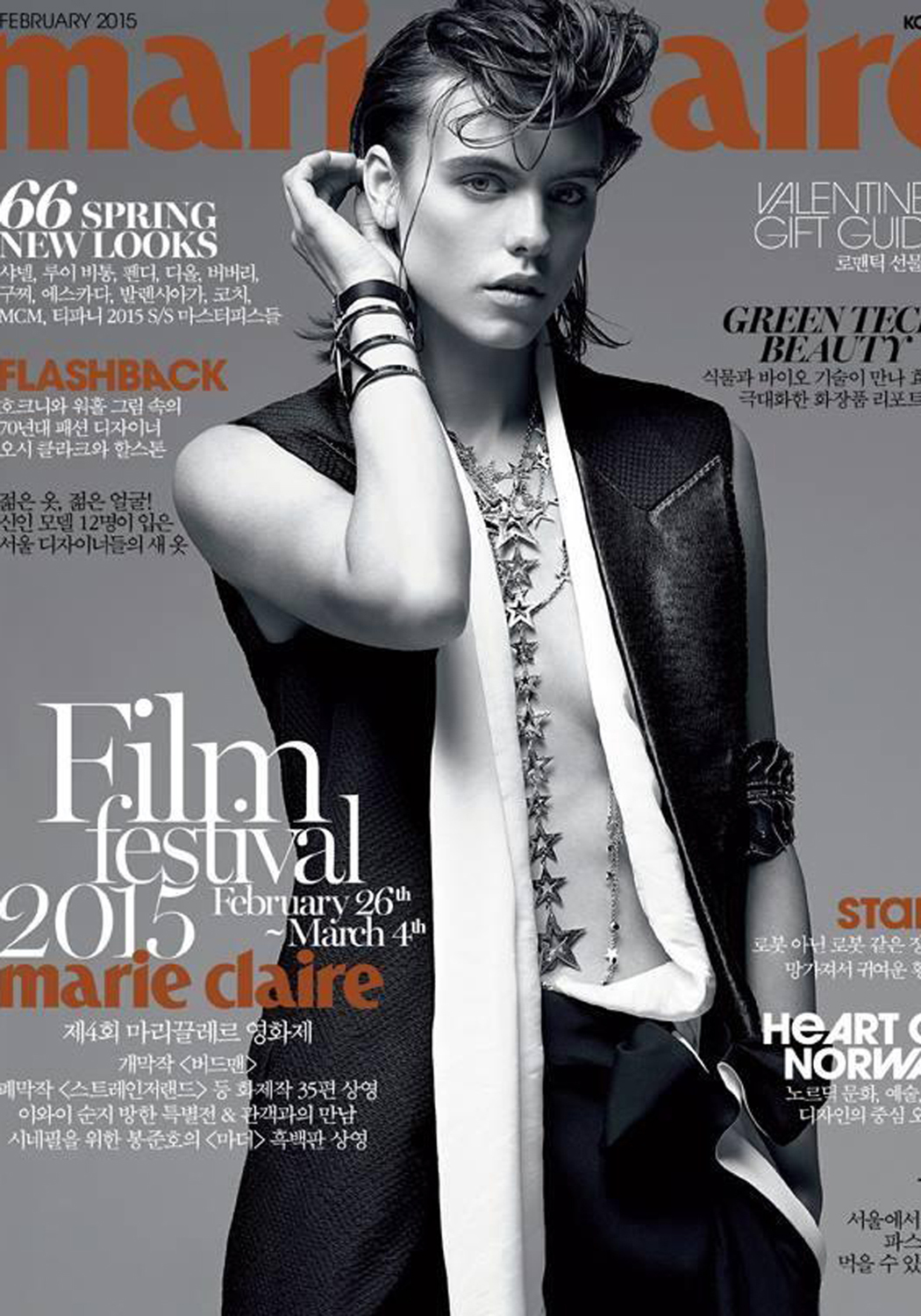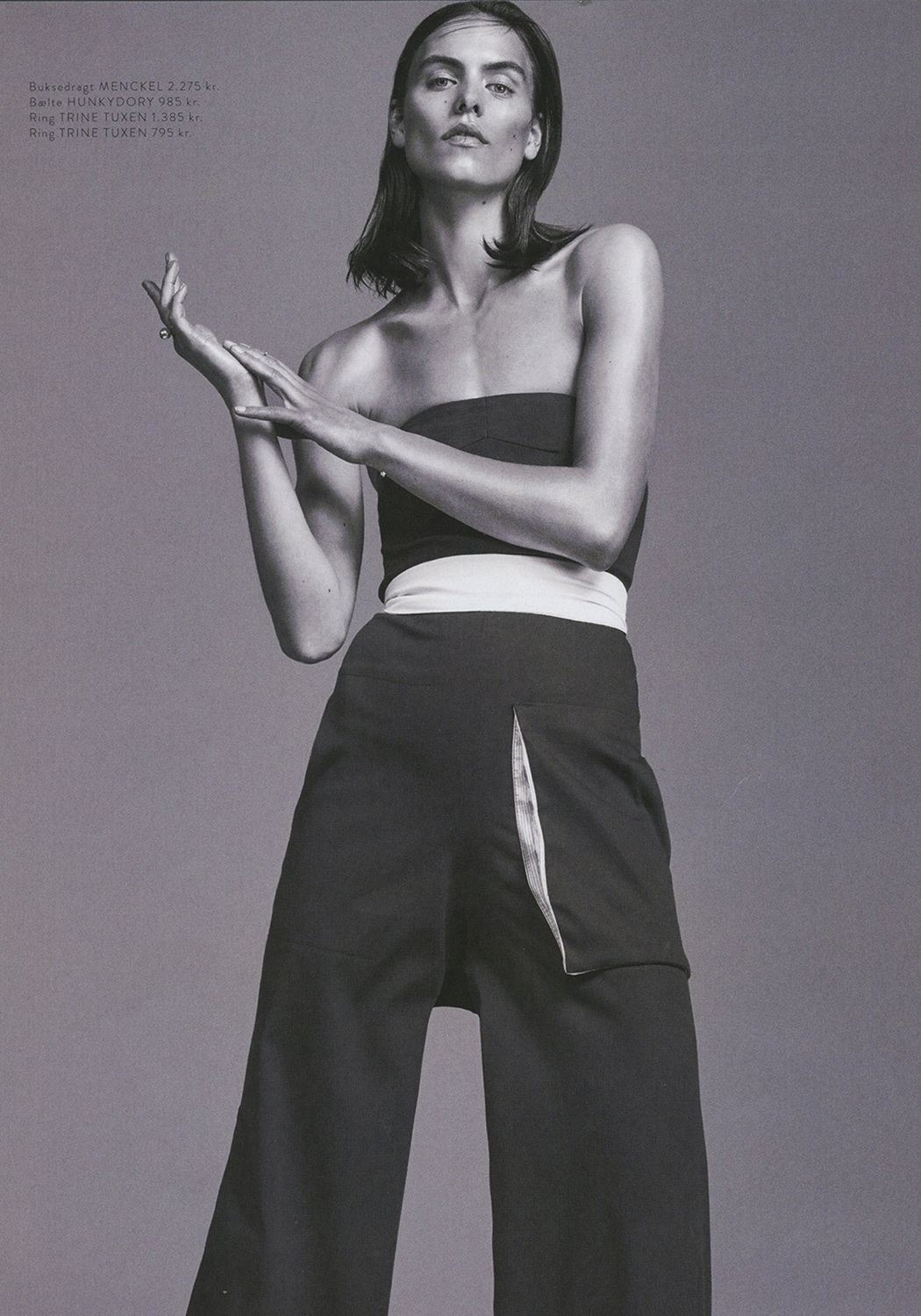 Credit: M4Models
FIV: Has modeling always been your dream job?
Corinna: No!
FIV: What fascinates you most about the profession of modeling?
Corinna: The versatility. The chance to be able to reflect on oneself well. The iridescence of the fashion world. Being allowed to sell beauty, especially inner beauty. The travelling. Meeting diverse teams and creative, inspiring people.
FIV: How do you keep yourself and your body fit?
Corinna: I value healthy food and everything that feels good on and in my body. I have learned to feel my body (certainly also through the job) and give it what it demands. Yoga, gymnastics, jogging, swimming, meditation, dancing, skiing, wakeboarding, etc. Or like now: lying relaxed on the sofa.
FIV: The modeling industry is often not for the faint-hearted due to the high pressure of competition. What qualities help you to assert yourself in the modeling business?
Corinna: Self-confidence, self-awareness, individuality, kindness, humility, authenticity and joy.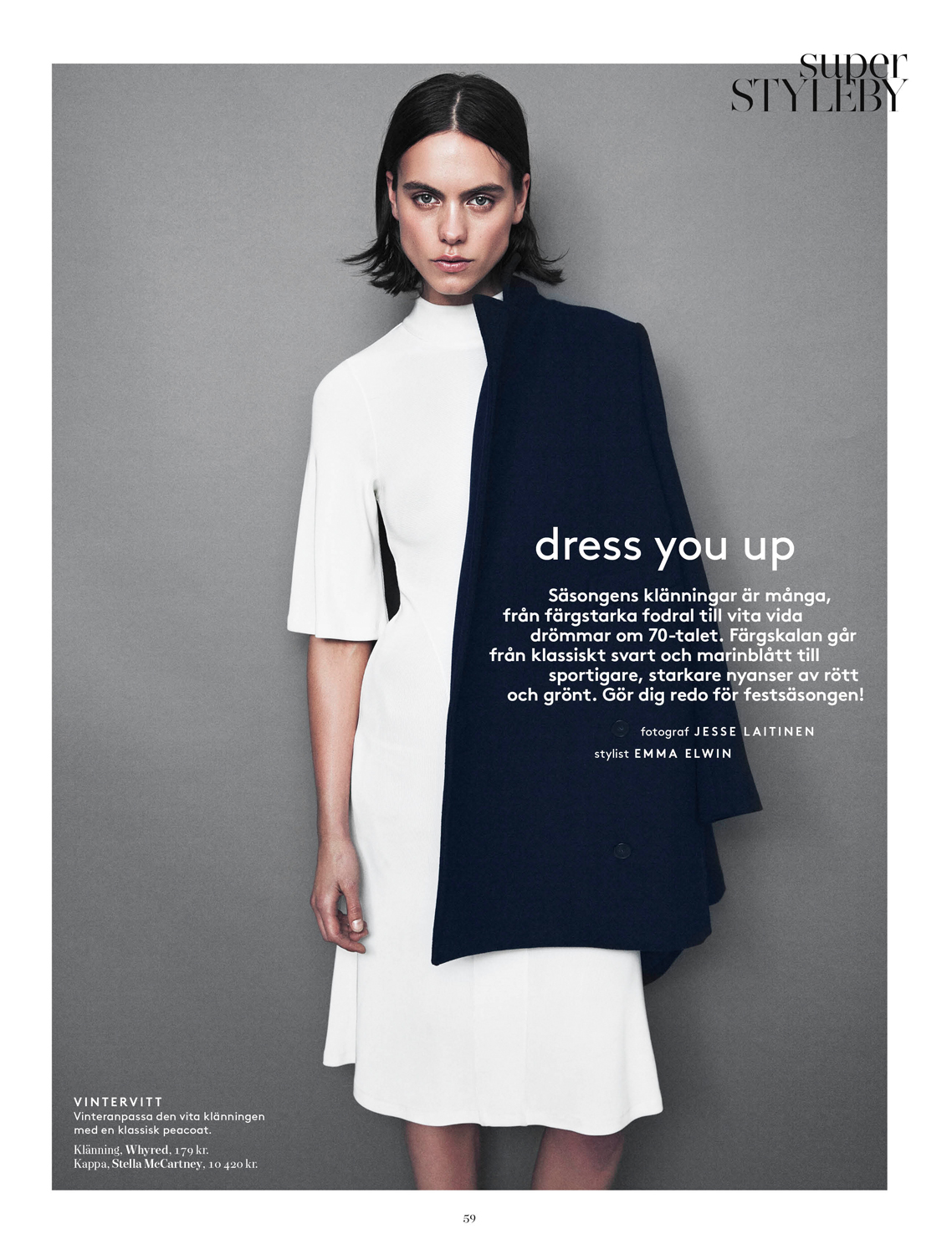 Credit: M4Models (Styleby-Jesse Laitinen/ Marie Claire Korea-Satoshi Saikusa/ Costume Mag Denmark-Philip Messmann)
Androgyny: Corinna Ingenleuf stands out!
FIV: How are you different from other models, what is your special strength?
Corinna: Through essential and meaningful experiences that I have gathered over the course of my 27 years. Through my changeability and my expressiveness. Through my androgyny. (Or as Claudia from "M4Models" once said: "You are not a commercial girl, but you can work very commercially!)
FIV: Do you have a life mantra that encourages and helps you especially in difficult situations?
Corinna: Yes. I feel my heart. Then I am self-centered. And when I am self-centered, then I can create and draw strength.
FIV: As a model you are constantly in touch with the new trends and new fashion collections, which piece of clothing do you think should not be missing in any wardrobe? Is there a timeless favorite piece?
Corinna: A pair of jeans, a neutral sweater, a white blouse. My favorite timeless piece consists of a pair of black shoes that always fit and on everything since time immemorial.
FIV: Which countries and cities have you already travelled to professionally and which ones did you particularly like? Do you have a favorite fashion city? And what impresses you about this city?
Corinna: New York, LA, Paris, London, South Africa, Iceland, Morocco, Finland, Sweden etc. I love being out and about in Stockholm. There is great fashion there and most people are relaxed and down to earth. New York has an incredible "drive" and strong power. Paris is elegant and with very own taste.I like to be everywhere.
FIV: What beauty products would you never travel without?
Corinna: I would hate to leave my Dr Hauschka face cream at home, and my good mood too.
FIV: When you're not working, what does a perfect day look like for you?
Corinna: Walk in the woods or lunch with a friend.exercise or stroll.lie on a flower meadow and look at the clouds or go shopping.read a book or bake a cake.go swimming with my son or cuddle with him on the sofa. There are endless possibilities to enjoy the day.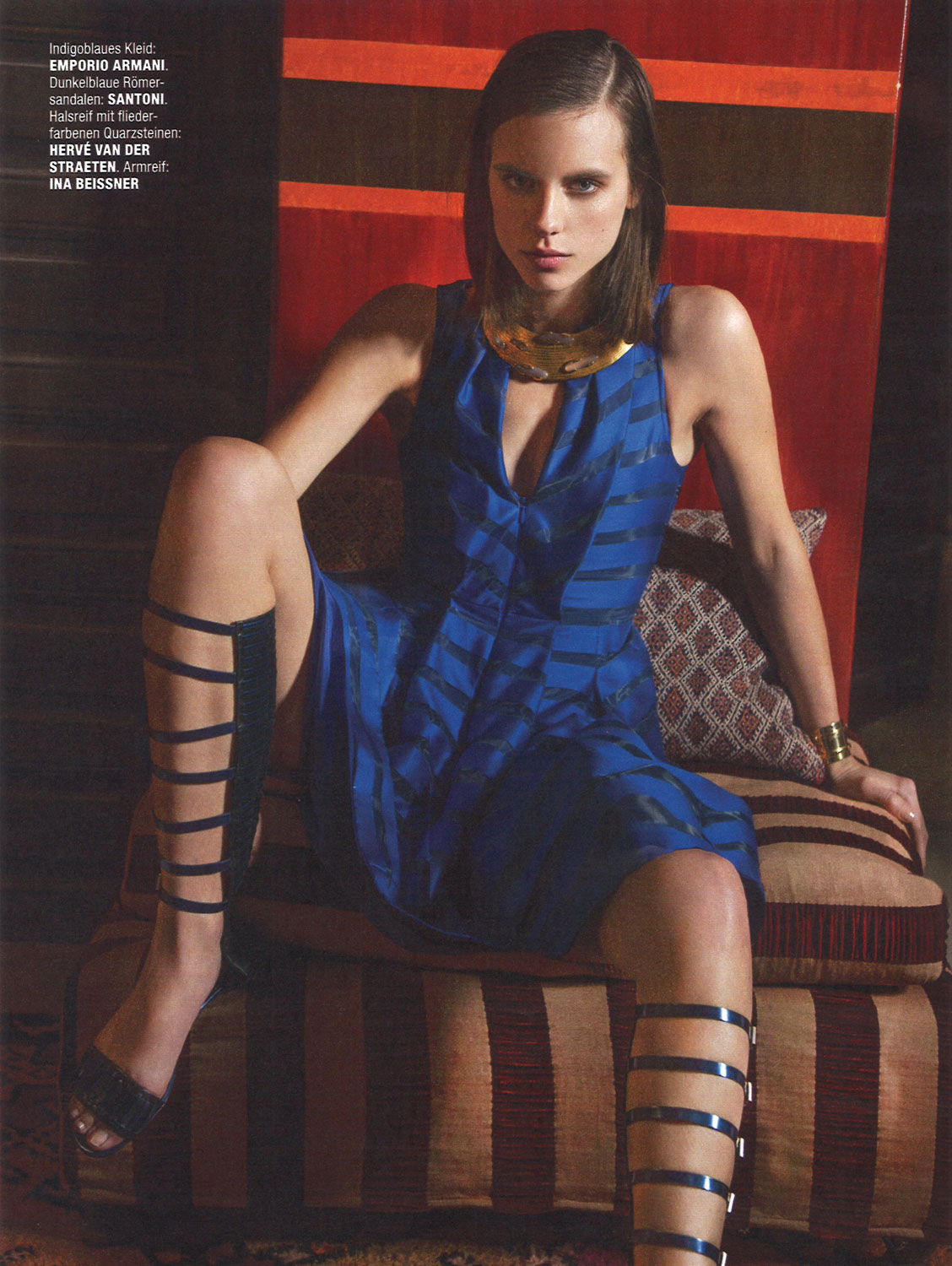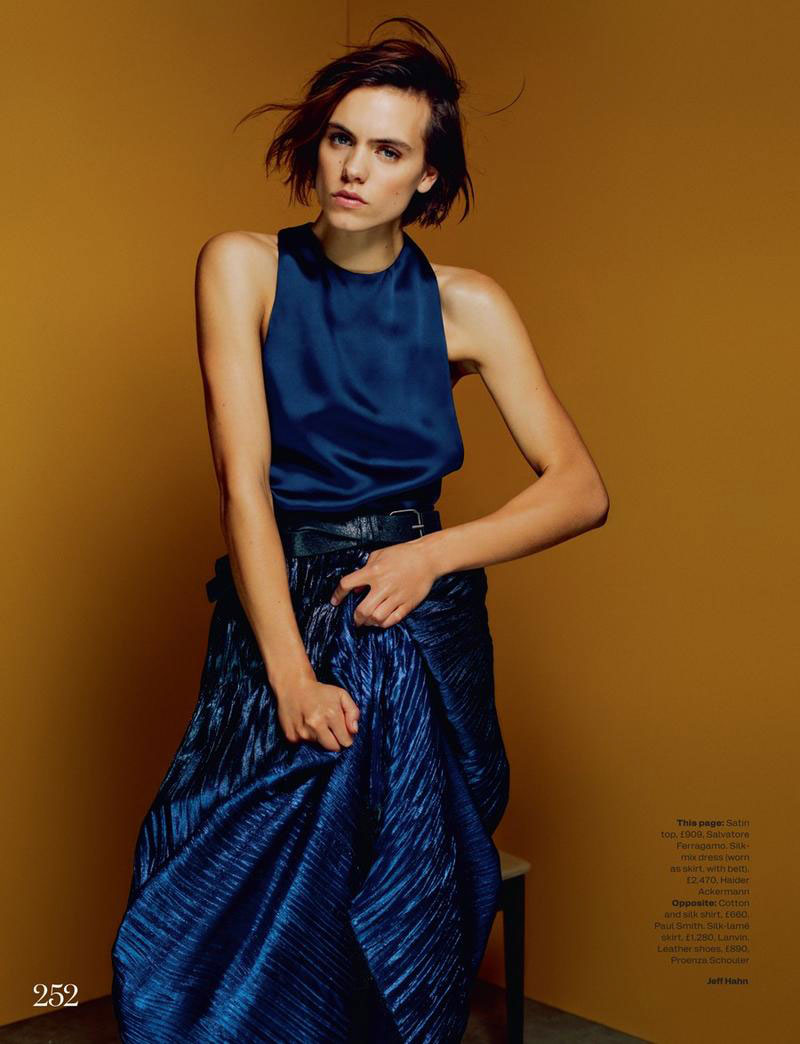 ']
Credit: M4Models (Elle UK-Jeff Hahn/ Grazia-Thomas Krappitz)
Corinna about the model business & her career
FIV: Today's world is very fast paced, has the modeling or fashion business changed in the last few years from your point of view?
Corinna: It's hard for me to judge, because I've only been there for four years. But yes, I hear about it.
FIV: In the fashion business, the terms discipline or luck often come up: which do you think is more important? And why?
Corinna: Happiness… in my opinion is rather a state of being, so being happy -which then results in happiness, right? And to be happy, some discipline is indispensable. Both important therefore.
FIV: How big is the pressure in the business to always be "perfect"? How do you deal with it? Do you have any tips for New Comer models?
Corinna: The question is: What is perfect? I think the fashion business is opening up peu a peu for the true and not the perfect. True beauty comes from within, no matter if you are tall or short, if you have a long nose or a short nose – if you accept yourself and love the way you are, then society is usually at peace with you and finds you beautiful and attractive.
New Comer models should be authentic. And confident. And friendly.
FIV: What is your biggest inspiration for your work as a model?
Corinna: I get to sell beauty and thereby inspire.For me it has always been true that beauty comes from within.Therefore I am always working on myself.Arrows on my character and reflect myself. I do sports,eat healthy,am spiritual,love creative beautiful clothes,am grateful for so much drive and inspiration in my modeling everyday life and finally I simply love fashion and slip from the heart in different roles when shooting.
FIV: What experience or success within your modeling career will you never forget?
Corinna: The crazy shooting with Steven Klein probably.
FIV: What do you have planned for your future? What do you still want to achieve as a model? Which designer would you like to work for in the future?
Corinna: Karl Lagerfeld and Marc Jacobs.
FIV: Dear Corinna, thank you for the interview!
More information about model Corinna Ingenleuf: corinnaingenleuf Instagram
Credit: M4 Models
https://fivmagazine.com/wp-content/uploads/2016/05/corinna-ingenleuf-instagram-interview-model-usa-international.jpg
652
1500
Stephan
/wp-content/uploads/2023/08/fiv-magazine-logo-news-influencer-fashion-interior-travel-real-esates.svg
Stephan
2016-05-14 18:14:18
2016-05-14 18:14:18
Model Corinna Ingenleuf – Through Inner Beauty on the Elle & Marie Claire Cover