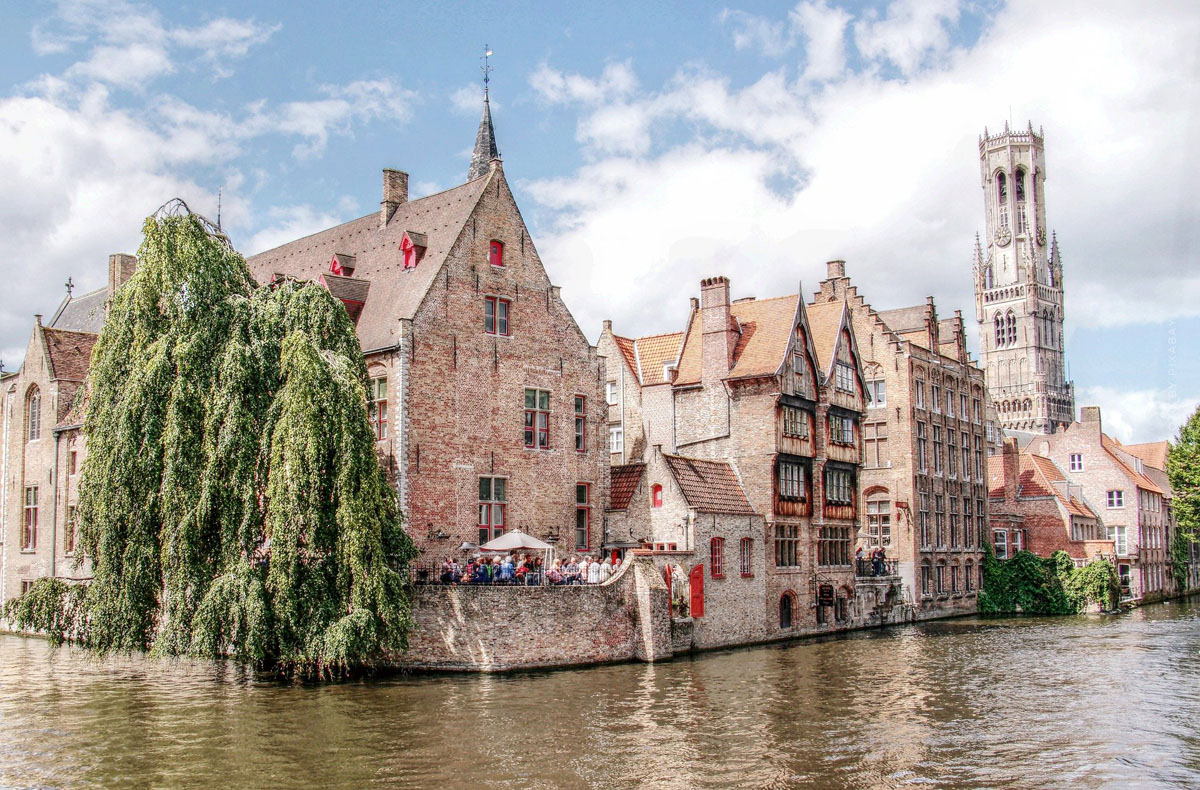 Holiday Belgium: Bruges, Blankenberge and Co. – Tips and activities
Vacation in Belgium – Whether alone, as a couple or with child and cone: The small country west of Germany has some lovers, because just like in the Netherlands you can find here also beautiful coastal cities with North Sea access and endless sandy beaches. Many towns in the interior and towards the coast were largely spared during the Second World War and for this reason you can still find medieval buildings and the city layout is also based on the classic market centre. Which places you should not miss in Belgium and what you can experience there, we tell you in this article.
Belgium: French fries with strong beer on the coast
The beautiful neighboring country of Belgium is often underestimated by holidaymakers. Whether this is due to the small size, or the fact that unfortunately not many travel guides and tour operators Belgium headed, can not be so clear.
Despite all our doubts, we are still fans of this small country that has so many facets. For example, there are 3 national languages in Belgium: Flemish, French and Belgian. Also, the small country is considered the birthplace of an absolute favorite when it comes to fried food: French fries. If you want to try them the classic way, order a portion with mayonnaise and peanut sauce.


Germany - Spain - USA
11.45 million inhabitants
Area: 30.688 km²
Blankenberge: coastal town with promenade
The town on the coast in the northwest of the country is very popular with beach holidaymakers. Especially families with children are drawn to the coastal town in search of fine sandy beaches with a pleasant sea breeze. Children's entertainment is very important here, so the little ones have a lot of fun at Kidplay Blankenberge and the local Sea Life fascinates parents and children alike.
Map: Beach promenade and sports beach
If you decide to visit Blankenese, we strongly recommend that you take the time to walk up and down the promenade for a while. There you will find cafes, bars and bakeries that will introduce you to the culinary diversity of the country. You'll also find small, independent shops where you'll definitely find something for your wardrobe.
Tour: Beach loungers and sunshine
The colorful buildings of the beach promenade shine especially colorful in summer, when the sun is at its peak and the sky is bathed in a beautiful blue. The sea gently murmurs in the background and the sun sizzles on your skin. Don't forget your sunscreen, because you'll want to spend as much time outdoors as possible. See for yourself and let yourself be captured by the magic of the place:
Bredene: Holiday by the sea
When looking for the most beautiful beaches in Belgium, you often come across Bredene and the beach of the same name. We tell you whether the place is suitable for a longer stay, which places are nearby and what you should not miss here.
Map: Place at Fort Napoleon
Although the beach of Bredene is always suggested when looking for suitable holiday spots in Belgium, we would not strongly advise you to spend a longer holiday here. However, a trip to this beach is well worth the drive and nearby you will also find Napoleon's Fort, which of course tells about the former French ruler, but there are also hills to climb for an impressive view.
Tour: Green dunes and sandy beach
In Bredene you can look out over the sea for miles and miles, and the beach you walk along seems to be at least as long. That's exactly why you come here, because the medieval cities that Belgium is so famous for are only a short distance away. See for yourself what awaits you:
Bruges: Best beer and historic buildings
Besides Brussels, Ghent and Bruges are the most famous cities in Belgium. We have chosen Bruges specifically to give you a closer look at the city, because the location very close to the North Sea coast opens up many possibilities for leisure activities. We'll tell you more about it here.
Map: City with impressive basilica
Not far from Blankenberge lies the tranquil town of Bruges. With its medieval town centre and narrow streets, this town has often been the setting for several films. The classic market square around the town hall and the basilica, which reflect the layout of medieval settlements, is a particular highlight.
Tour: tranquil town centre with Belgian charm
The city in Belgium is simply gorgeous and one is really not surprised that so many tourists feel comfortable here. The city is crisscrossed by canals, from which you can easily visit the historic buildings. Regular boat tours make it possible. We also recommend visiting the Bruggse Zot brewery to get a first-hand experience of Belgian beer culture. The roadside bars and pubs offer a range of different beers to try.
See for yourself:
https://fivmagazine.com/wp-content/uploads/2021/03/bruegge-belgien-strand-urlaub-stadt-blankenberge-napoleon-urlaub-nordsee.jpg
790
1200
Lisa-Marie
/wp-content/uploads/2023/08/fiv-magazine-logo-news-influencer-fashion-interior-travel-real-esates.svg
Lisa-Marie
2020-03-25 15:58:17
2020-03-25 15:58:17
Holiday Belgium: Bruges, Blankenberge and Co. – Tips and activities