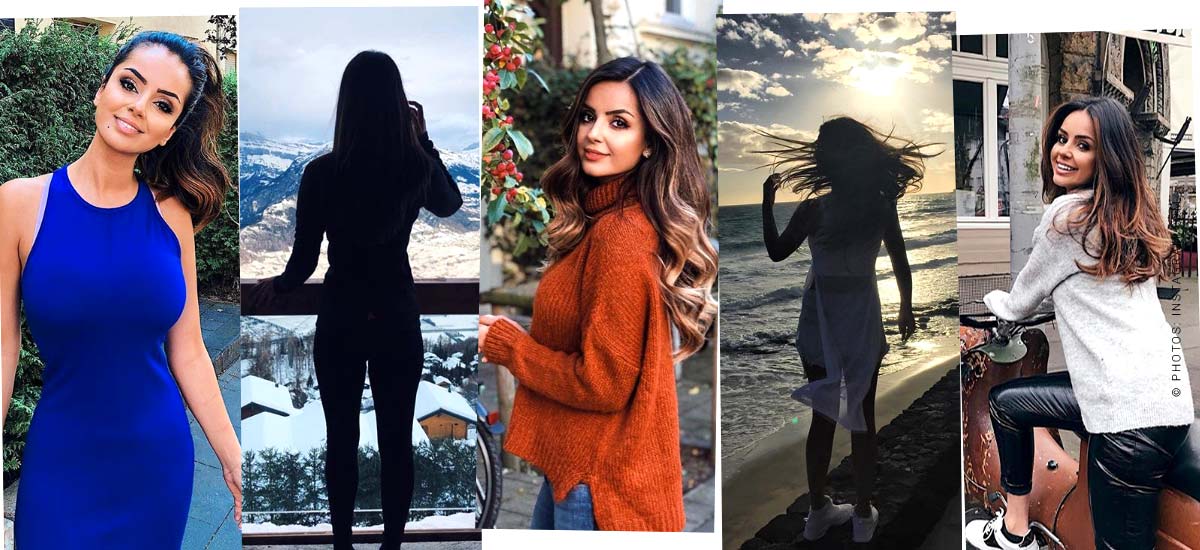 YouTuberin TamTam Beauty – organic, show and breast surgery ?
Styling expert, YouTuberin and industrial engineer. Tara, better known as "TamTam Beauty", is a young and successful woman who can do just about anything. Despite her success, the 27-year-old remains as approachable and down-to-earth as at the beginning of her career. Her hobby developed into a vocation.
YouTuberin "TamTam Beauty" alias Tara was born on May 10, 1991 in Iraq. Four years later the family fled to Turkey, where they lived with their grandfather. A few years later the family moved on to Germany, to be exact to Baden-Baden. After passing his Abitur at a grammar school, Tara moves to Gummersbach. In the meantime, the brunette has her bachelor's degree in industrial engineering in mechanical engineering in her pocket and continues her studies in a master's degree. Meanwhile Tara lives mainly in Cologne.
Cologne girl
How comfortable Tara feels in her new home Cologne is written all over her face. At least that's how her smile suggests it.


Germany - Spain - USA
3 facts: Size, weight and nationality
YouTuberin Tara is 1.70 m tall
The influencer weighs 56 kg
Tara is half Iraqi and half Kurdish
YouTube, Instagram, Snapchat, Twitter
In 2013, Tara opened its YouTube channel "TamTam". It now has over half a million subscribers on YouTube. For years she has been publishing three videos a week and postest on other social networks such as Instagram, Snapchat and Twitter all around the topics: Beauty, lifestyle and fashion. It is one of the most successful influencers in the whole of Germany.
Tara's Wonder Weapons and Beauty Hacks
Full lips, long eyelashes and an even complexion. These are probably a woman's greatest wishes when it comes to her looks. Here Tara reveals her tips and tricks for the perfect look to her viewers.
TamTam Beauty Shop
Tara impresses not only with her inner beauty, but also with her appearance. Her fans love her style and can't get enough of the authentic brunette. No wonder that a merchandise shop is desired by TamTam. Unfortunately she doesn't have her own shop yet, but Tara regularly shows her subscribers what she has bought from other shops.
Shopping with Tara: Autumn do's & dont's
Slowly but surely the hot summer says goodbye and autumn gradually breaks in. In keeping with the change in the weather, the YouTuber has shot an autumn Haul and is presenting her favourite products for this season.
Showtime: Girls evening with tare
Correctly read, the beauty queen goes on tour ! Next February Tara will travel all over Germany and will be there for her fans during her tour "Mädelsabend". There'll be goodie bags and pop-up stands. Tara takes pictures with her viewers and is available for open conversations, because it should be a real girls evening. Tickets are available from 27,10 € on Eventim.de.
beautiful, beautiful, tare
Colour, fullness and length amaze their audience. Nobody says no to what Tara's got on his head. YouTuberin Tara is known for her beautiful hair and has been squeezed out for years on this subject. The biggest thanks goes of course to the mood of nature but with a few tricks everyone can beautify his hair. And the influencer is happy to pass on these tricks.
Curls without heat
A beautiful hairstyle in the twinkling of an eye and also gentle on the hair ? Tara shows you how to do it easily.
Breast OP
Although the successful YouTuberin, unlike others in her industry, has only a few Hater, she is not immune to rumors. That's how the first rumors start: Tara had her breasts enlarged. And although the pretty brunette is fundamentally not a big enemy of beauty surgery, she has not yet put herself under the knife and does not intend to do so. She is satisfied with herself and feels comfortable in her skin.
Tara's idols
Influencer Tara also likes to be inspired by other social media big names. And although the Instagramerinnen differ clearly in their style, Tara is a big fan of Camila Coelho and Taraneh. These girls also radiate from the inside out and stand by themselves. Tara loves and admires these qualities.
https://fivmagazine.com/wp-content/uploads/2018/09/beitragsbild-tamtam-beauty-influencerin-youtube.jpg
550
1200
Lisa-Marie
/wp-content/uploads/2023/08/fiv-magazine-logo-news-influencer-fashion-interior-travel-real-esates.svg
Lisa-Marie
2018-10-30 17:00:13
2020-11-11 12:19:45
YouTuberin TamTam Beauty – organic, show and breast surgery ?