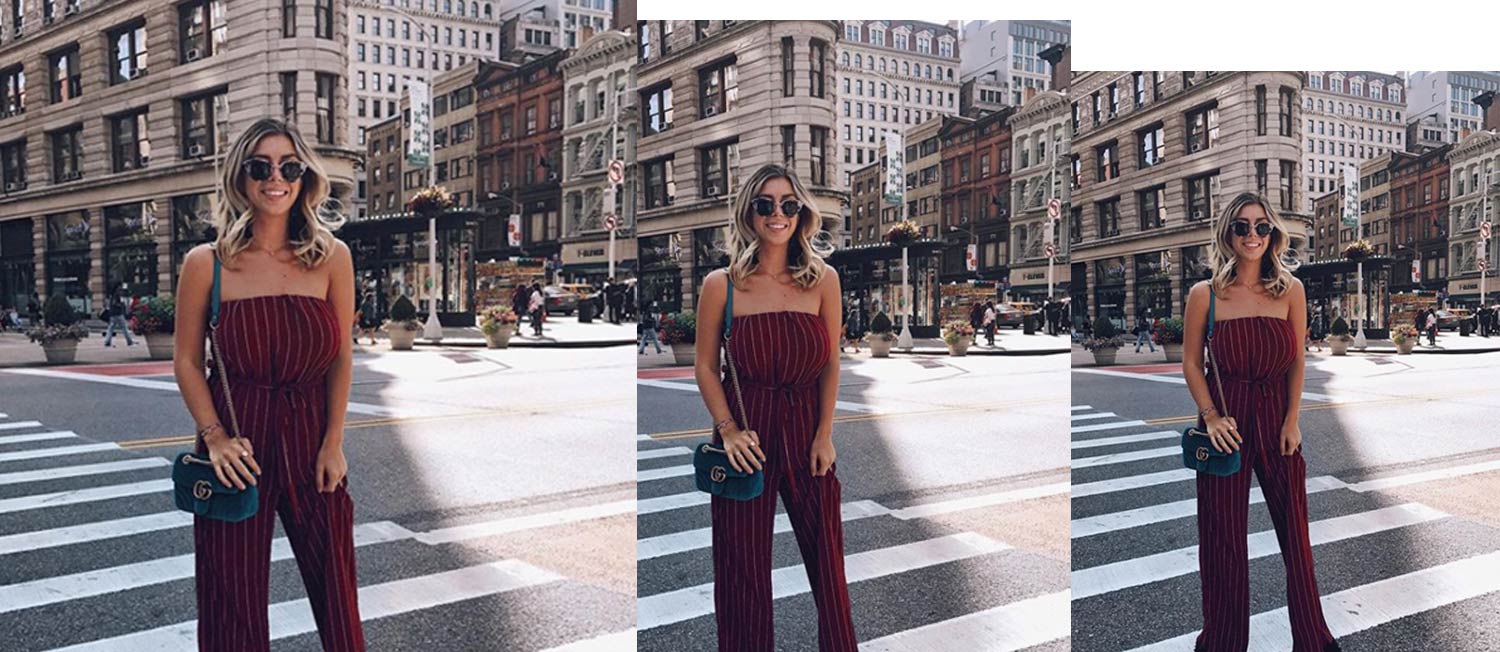 Successful Fulltime Blogger: Luisa from Style Roulette
Luisa from Style Roulette inspires her readers with trendy outfits and gorgeous landscape shots from her travels, among other things. The successful full-time blogger has built up an incredible reach within a few years. On her blog, Luisa deals with the topics of fashion and lifestyle. On Facebook she has 98,000 fans and on Instagram even an incredible 189,000 followers! Having interviewed Luisa from Style Roulette last year, we wanted to find out more from Luisa this year too. The successful full-time blogger talked to us about the fashion world, blogging and her plans for the future.
Luisa about her quick success: "I was overwhelmed myself".
FIV: What inspired you to start your blog and when did you know it would become your permanent profession?


Germany - Spain - USA
Luisa: Actually I wanted to become a fashion editor and started my blog just to test it to get more practice with writing and maybe use it as a reference later. Only after that I added fashion and beauty. I was overwhelmed myself with how my blog developed in a very short period of time. Then about 3 years ago I decided to start blogging full time.
FIV: Were fashion and beauty already an issue in your childhood?
Luisa: I have always been interested in fashion, but I was never someone who stubbornly followed every trend. I am not that today either. I like to try out new things, but I make sure that it fits my type and my style.
FIV: How do you see the style of the German women? Is there something missing here?
Luisa: I sometimes think that German women lack lightness. I can't say exactly what it is, but Parisian women, for example, have an extremely effortless look, and always look great doing it. Apart from that, Germany is sometimes a bit behind. Trends that come from the States, for example, are looked at much more critically here. Except in Berlin, where everything is allowed.
FIV: Has the fashion business changed in recent years from your point of view? Do you find this change positive or rather negative? Why?
Luisa: I find the development absolutely positive! You are allowed more, everyone dares more, you can be whoever you want and you are judged less and less for it.
The fashion and lifestyle blogger uses Instagram for inspiration
FIV: Do you have a role model? Also especially in the fashion world? Why?
Luisa: I love to get inspired on Instagram. Lauren Conrad and Olivia Palermo, as well as Rachel Zoe, used to be my styling icons.
FIV: Your blog has been around since late 2009, what is the difference in this business from before to now?
Luisa: It used to be my hobby, now it's my job. Even tedious tasks like taxes are part of my everyday life. That wasn't the case before. But today I have many more opportunities, I travel the world and constantly get to know new people and cultures.
FIV: What is the relationship with your colleagues like? Do friendships develop or is there a lot of competition?
Luisa: I don't see my fellow bloggers as competition. Basically, we want the same thing and are working towards similar goals. It's great to be able to exchange ideas and share experiences!
FIV: You enchant everyone with the incredible backdrops in the photos of your travels. You also describe your spontaneity to travel. However, what beauty products can't be missing on any of your trips?
Luisa: I'm really not a big beauty addict – even if you might not believe that sometimes. But I always have mascara and sunscreen with me – that's especially important on trips to the hot regions of the world!
FIV: What kind of person are you in private? How would your friends describe you?
Luisa: I think my friends would say that I always have an open ear, listen well and can motivate. And I'm up for any kind of fun.
Luisa is writing her first own ebook
FIV: Luisa, you have designed your own jewellery collection. Is something so special coming up again in the near future?
Luisa: At the moment I'm going in a more spiritual direction and writing my first own ebook about motivation, destiny and positive thinking and action.
Luisa on Instagram:

Luisa Lion on YouTube:
FIV: Thank you, dear Luisa for the interview!
More about Luisa from Style Roulette:
https://fivmagazine.com/wp-content/uploads/2016/07/luisa-lion-instagram-blog-fashion-usa-nyc.jpg
652
1500
Stephan
/wp-content/uploads/2023/08/fiv-magazine-logo-news-influencer-fashion-interior-travel-real-esates.svg
Stephan
2016-07-27 17:00:30
2016-07-27 17:00:30
Successful Fulltime Blogger: Luisa from Style Roulette