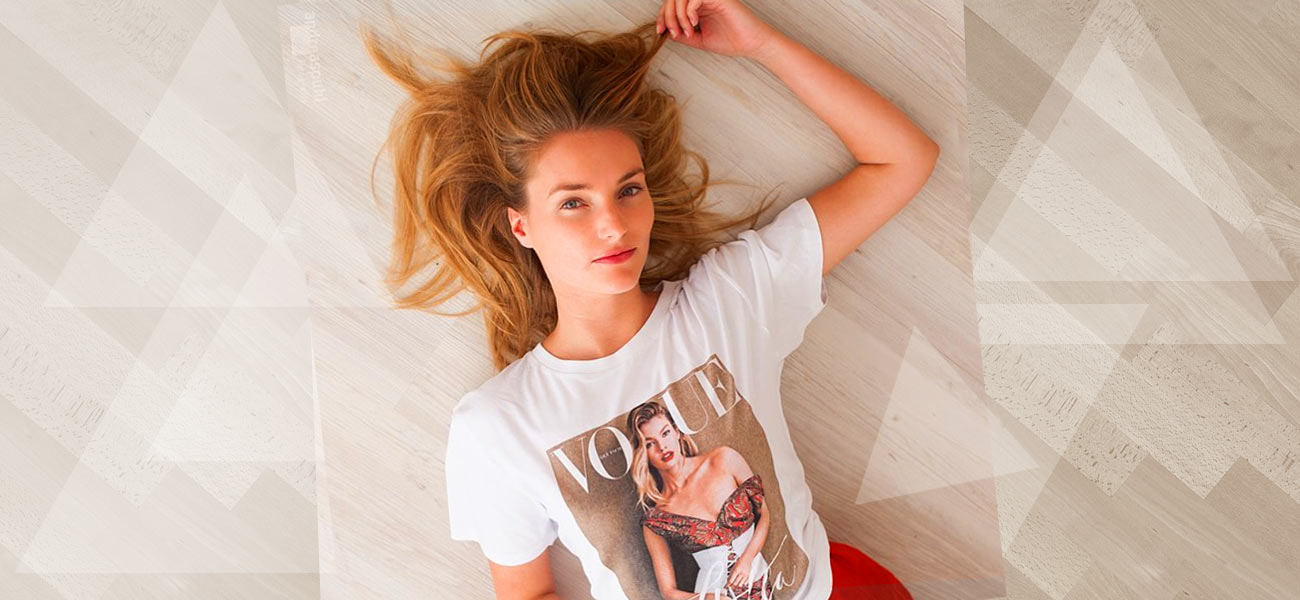 Model and Stern columnist Marie von den Benken on her vegan diet, future plans and beauty tips!
Model, author, designer, influencer – Marie von den Benken! We talked to her about her vegan diet, the Berlin Fashion Week and her absolute fashion no-go.
Marie's passion – writing or modelling?
Marie, you are mostly known as a model, designer and author. Meanwhile, it is no longer a rarity that models also become influencers. Nevertheless, you were one of the first to do so and, above all, to publicly address important topics such as politics. What makes your opinion so special that you are even allowed to publish it in your own column in Stern?
Well, that's what I ask myself. Probably nothing at all, and Philipp Jessen, who was editor-in-chief at "Stern" at the time and brought me in, simply couldn't find anyone else who wanted to write about topics like fashion or Germany's Next Topmodel.


Germany - Spain - USA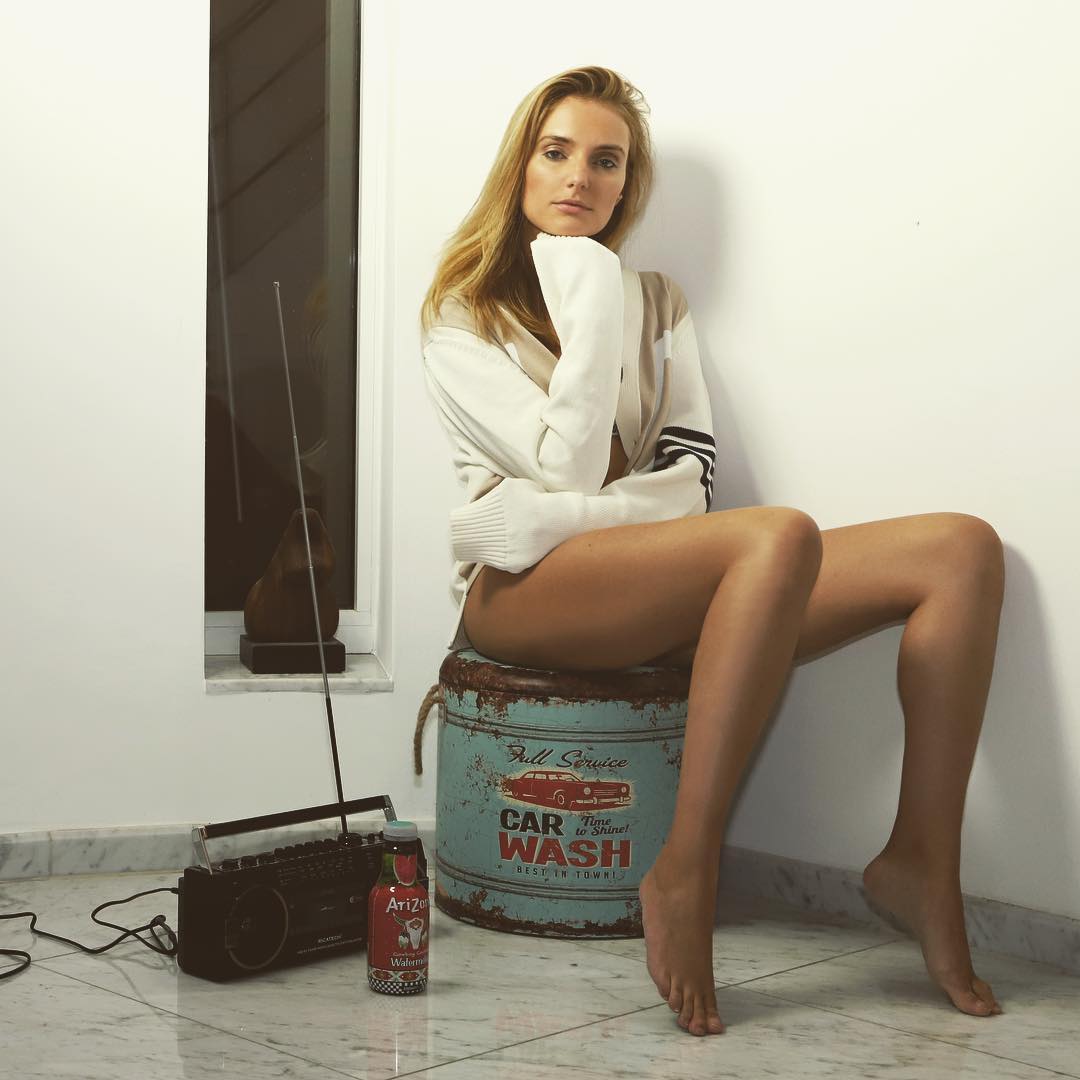 Modeling or writing?
Through your work as a model and blogger, you have far more insights into the fashion world than some others. What do you like best, modeling or writing? If you had to choose, what would you absolutely have to do?
Both have their own appeal and advantages. Without modeling, I would have seen much less of the world and probably would not have developed this expertise that my opinion on the area obviously has at least a little relevance today, so that they let me write about it. But if I really had to choose, which fortunately I don't, I'd probably choose writing. For one thing, modeling, especially for women, is still a pretty finite business for the most part. So one with a kind of minimum shelf life, which is often already expired around the 30th birthday. On the other hand, writing gives me greater creative variety and challenge. I now get to write for the biggest magazines, for huge TV productions or scripts for feature films. I think I'll just write a novel soon and hope that some publisher is crazy enough to bring it to market.
Marie is also a columnist and writes for Stern magazine

Dangers of influencers
In one of your articles, you discuss the dangers of models becoming influencers. With your 245K subscribers on Instagram, you're one of them. What do you do differently so that being an influencer doesn't get in the way of being a model?
I try to combine my clients. I'm not a top model like Toni Garrn or Barbara Palvin, who of course have to be careful not to dilute their market value with quick Instagram money. But I'm careful about that, too. I don't post with a fitness tee in my kitchen handing out discount coupons. I stand for brands that suit me. Like Grüngold, Stella McCartney, Strenesse, or La Biosthétique. Brands that share my philosophy, that make vegan or sustainable products and still fit into my modeling lifestyle. I want to bring vegan, healthy eating and sustainability out of the freak corner and into the shop windows of the very big glitzy world. So, well, help with that. And if they book me, it's no problem to run both in parallel. As an influencer, I love to report about great products or companies that make the world more beautiful, but also a little better.
No one is perfect – I think it's important to try to do your part to the best of your ability.
Politically interested vegan
On your blog one gets to know a completely different side of you: the politically interested vegan. Especially as a part of the social media and fashion world, there are many other ethical problems. Why is veganism, of all things, so close to your heart? Especially with so many travels and events, this topic is bound to cause discussion and difficulties more often. How do you deal with it?
That's absolutely right. If you travel a lot, you quickly have a carbon footprint like five Chinese coal-fired power plants. I first became vegetarian and then vegan when I got my cats. Two simple thoughts informed this decision. One was that I looked at my kitties. Real living creatures, with characters of their own, loving and sensitive. That's exactly what pigs are like, though. Or chickens. Or cattle. Why do we eat their flesh while calling eating cats disgusting? It doesn't make sense. You don't kill a life just to get your kicks. Not even if the creature might not be as cute and pet-appropriate as a cat.

The second thought then came automatically. Why does one eat meat at all? Meat is a piece of corpse that is cut out of the carcass and prevented from decomposing with a very elaborate cold chain until we prepare it tasty with a lot of spices and sauces and then eat it. That doesn't seem right to me. Meanwhile, on top of that, it's not very healthy either. But that wasn't my motivation in the beginning.
No one can exist in the world without harming others. I merely made the decision for myself to do as little harm as possible with everything I do. The step from vegetarian to vegan was then only the consequence for me. There are still many areas in my life where I need to become more mindful and considerate of my environment. Nobody is perfect – I think it's important to try to do your part with your possibilities.
Class Reunion Berlin Fashion Week
The other day you were also at the Fashion Week in Berlin. What did you like most about it, do you like Fashion Weeks in general or does it mean more stress for you, especially as a guest and at the same time as a journalist?
So many shows, events, appointments and parties in so few days has of course always something stressful. I also wish the Fashion Week in Berlin would live up to its name again and last a whole week. But I'm not complaining. It's a great reunion of designers, companies, influencers, models, celebrities and industry insiders. Some designers have grown very close to my heart. Marina Hoermanseder, for example, who now has vegan bags in her collection. La Biosthétique was now an official beauty partner in Berlin for the first time. Then, of course, I had to write a lot about fashion week. In addition, I met a lot of very nice people from this model/influencer circus again, who you don't usually see that often, because we're always out and about somewhere in different places. In that respect, I really like Fashion Week. There's a lot to do, but it's positive stress.
Young models, beauty teams and stylists impress Marie again and again
In all your time as a model and author, you have certainly met many inspiring people. Which people were you particularly impressed by and why?
Actually, I always find it a bit ungrateful to highlight a single person. Especially since it usually comes down to someone who is somehow prominent, because you don't want to bore your readers with people they don't even know. At the same time, the real heroes at a fashion week are often in the background. It's the young models who bravely face dozens of castings in the days before fashion week, often with the result that they don't get a single job. You have to process that and stay positive. Or the beauty teams and stylists. I am very happy to be a small part of the LA Biosthétique family by now. I saw their team up close again at a fashion week and I can really say: these are fantastic people who do remarkable things. In a very small space they create the looks of up to 30 models for up to 8 shows in a row on one day. There is barely an hour left for each show. It's really breathtaking how professionally but also creatively they work there.
But if I had to pick out one particular person, it would be Christiane Arp. The editor-in-chief of the German "Vogue". I was once allowed to interview her for "Stern" – also during Fashion Week in Berlin, by the way. We met several times for that. She simply and spontaneously took the time. That was a great honor. And Ms. Arp is, there's really no other way to put it, an impressive woman with a special aura. She has a clear vision of fashion and does a great deal to make young designers and Germany as a fashion location increasingly relevant to the global market. Without the Berlin Salon, which she initiated, Fashion Week might not even exist in Berlin anymore.
Marie's perfect winter outfit and her tips against dry hair and skin!
As a blogger you see different styles and new trends all the time and you don't always like them. Do you think you can wear everything in 2018 and combine all styles / colors / patterns with each other or are there certain no-go's for you?
What does your perfect winter outfit look like? Which piece should not be missing in any case?
A no-go for me is a styling in which the wearer does not feel comfortable. Even if umpteen trends are taken up, the styling then looks awkward and dressed up. For me, trends are nothing more and nothing less than inspiration to expand my own style. If I like them, I go with them – if I don't, I don't. But that doesn't mean they can't look great on someone else. Fashion to me is all about freedom, variance and acceptance. However, only to a certain extent – one absolute no-go comes to mind: real fur, at least in our latitudes and from animals from fur farms. Today there are so many and so good fake fur alternatives – no animal has to be skinned for that nowadays.
My perfect winter outfit is cozy and still a little sexy in a subtle way: a warm oversize sweater, overknee boots, a thick loooong scarf and of course a beanie!
Care products: Tips
Especially you as a vegan use certainly different care products than most influencers and have the one or other tip that my readers do not know yet. In winter you often have to deal with dry skin and redness. What are your top 5 beauty essentials that you wouldn't survive the winter without?
A body scrub made from sugar and oils that leaves the skin wonderfully soft and smelling wonderful is The Ritual of Sakura Body Scrub from Rituals.
I came across La Biosthetique's Elixir Vitalite at the last Fashion Week in Paris and fell in love straight away – it's an extra rich skincare product made from nutrient-rich oils, perfect for the cold days.
Against dry hair ends and flyaway hair I take the Keratin Protein Smoothing SHINE® Oil from HASK. It works very well and smells great.
What does not smell so good, but helps super against brittle hands in winter:
Through life with down-to-earthness and wit
In your articles you come across as particularly likeable because of your word jokes and your down-to-earth and open manner. Have you ever had situations where this came across wrong and it became problematic?
Meanwhile, this is becoming less, because people have probably accepted my kind at some point. Of course, there are also a lot of people who don't like it. You only have to look at the comments columns under my columns. And there have also been celebrities who have shown little understanding when a slogan has hit them. Not everyone is as confident as Michael Michalsky or Thomas Hayo, for example. They get the full GNTM broadside from me year after year for several months, but they know how it's meant. When I meet them somewhere, it's always funny and interesting and never about whether one or the other line was mean. They are professionals and know that this is part of it and that the format might even profit a little from it. And they don't take themselves so seriously as to take every pun personally. That's a very pleasant character trait, by the way. Unfortunately also a rare one.

Model life is not always luxurious – Marie's worst modeling experience
There's not even a thank you. You feel like a commodity.
As a model you experience a lot and see a lot of the world, but not everything in the life of a model is as luxurious as you imagine. What was the worst experience you have had so far?
Sure, I've been through it too. Especially at the beginning of a modeling career, you experience many situations that later in the stories are often considered clichéd exaggeration. But it's everyday life. You share an apartment in Athens, Paris or Tokyo with 10 other girls that is hardly bigger than your nursery and you have to attend 10 appointments every day in a completely foreign city. And most of them are like, oh, yeah, okay, no, next please. There's not even a thank you. You feel like a commodity. But my worst experience was definitely one of my first really big jobs for a hair dye commercial. They cut my hair short and dyed it completely red. They had promised me beforehand that my hair would be blond again like before. But the hairdresser was not able to remove the red completely from my blond strands – they remained pink despite several treatments. The only decision left was: Dye everything blonde to have destroyed hair afterwards. Or all brown. I still remember, as I do today, how bad that was for me at the time. Suddenly short haircut and brown hair. A GNTM makeover is a joke compared to that.
When you're as young as I was then, it feels horrible. You feel like all the beauty has gone and youth is over. Now you can laugh about it. It's only hair.
Future goals
What are your goals and resolutions for the new year? What else can we expect from you in the future?
I have some goals, yes, but I'm superstitious about them. I can't talk about them or they won't come true. But I hope that you will hear something from me in the future. I don't like to talk about things that are in the future… That you can't see yet. It always seems to me like those D-list celebrities who in interviews on some red carpet want to prevent their fall into insignificance with the sentence "I'm currently working on some interesting projects, there will be something soon" and then nothing comes afterwards, or just the jungle camp. But what I really hope for is that I will be a writer on "Promi Big Brother" again this year. We had a great team last year and also built up a very good relationship with the presenters over time, so that we could really take off together this year. That would really excite me. Two weeks of a daily live TV show, that's pure challenge. But with this team it's like a creative holiday at a holiday camp in Cologne-Ossendorf. With that in mind: Hello Sat1? Can you hear me? I would be ready again! I also just founded my own company, whose modest name is supposed to be the program: "Marie, 'n paar Genies & die Rettung der Welt". We want to create good content and concepts especially for sustainable producing clients. I hope that you can expect one or the other of these this year.
https://fivmagazine.com/wp-content/uploads/2018/02/marie-von-den-benken-bloggerin-sternkolumnistin-mode-interview-wohnort-handynummer-freund-auto-geschwister.jpg
600
1300
Lisa-Marie
/wp-content/uploads/2023/08/fiv-magazine-logo-news-influencer-fashion-interior-travel-real-esates.svg
Lisa-Marie
2018-02-07 12:20:48
2018-02-07 12:20:48
Model and Stern columnist Marie von den Benken on her vegan diet, future plans and beauty tips!