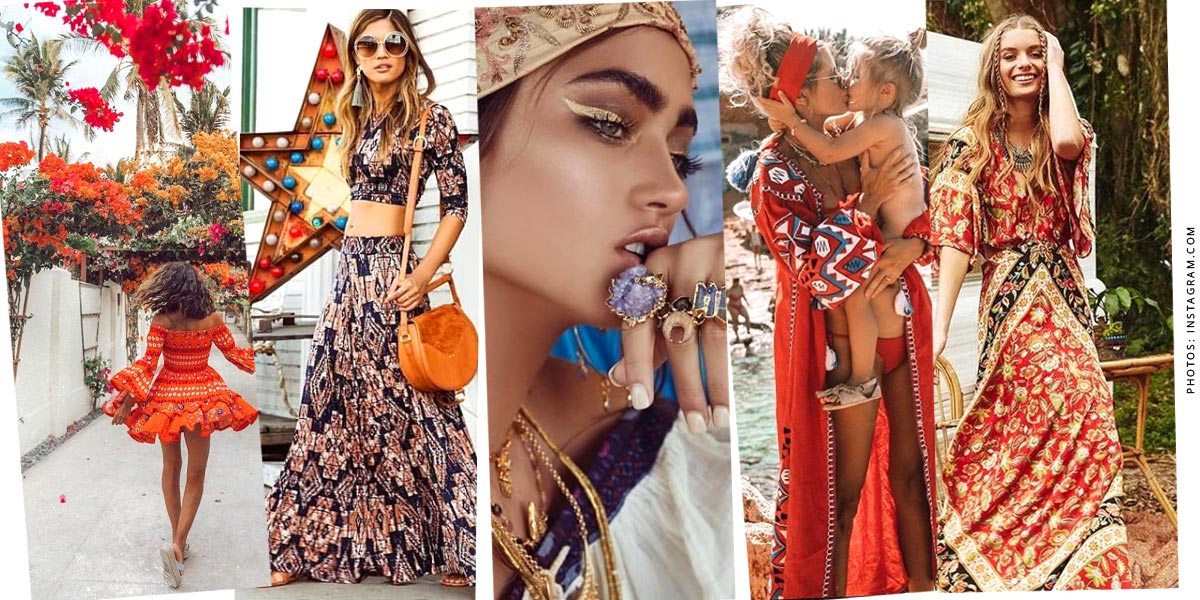 Festival Experience: Your Coachella Look
Summer is just around the corner! The first hot days we have already brought behind ours and they only make us want more. Relax at the lake, in the evening with his friends in the beer garden… oh, what a beautiful season this is. And what's next for summer? That's right, I did. The festival season is starting again! At the festival "Coachella" in Los Angeles, stars and influencers from all over the world showed once again how to style the festival look perfectly. Today we have the absolute eye-catchers for your next festival.
Outfits
Accessories
Clothing in bad weather
Hippie & Boho Look for every taste
Festival, summer vibes and summer rain – you enjoy the sun with all its facets. The casual outfit at this time of year should be airy, beautiful and practical. Especially hippie looks are perfect for this season and fit every fashion type. Whether pattern or just white knit and linen – you can combine the BOHO look in any way.
overalls
They're simple, they're fancy and anyone can wear them. Jumpsuits are such an enrichment for fashion, especially when it comes to festival looks. Sweet, playful jumpsuits look nice on everyone and it looks as if they had put a lot of effort into the choice of clothes. But nothing there! Once quickly slipped in and ready is the outfit. Now combine with pretty accessories and the look is perfect.
Dresses
With dresses it's exactly the same as with overalls, they enhance every look and look the same as if you had thought about it. You don't have to combine anything, put anything in or knot anything. Besides, how cute does it please look when the skirt flies up a little while dancing? The perfect mix of high fashion and casual look. The variations of dresses are simply huge. Girls, don't forget your clothes.
Crop Tops
Anyway absolute In the last years: the short tops showing the belly. Crop Tops simply always go and look super cute. Especially with a high waisted jeans they cheat you a so called Hourglass Figure. So ladies: dare and pack some crop tops!
Accessories
Hats
They are not only stylish, but also practical. Especially with the hot weather and alcoholic drinks, sunstroke can quickly occur. And they look cute too. So take it with you!
chains
The more the better! The stars at the Coachella Festival in Indio, Coachella Valley – California – show it off: The more accessories the better. So let your imagination run wild, because there are certainly no limits set for you. When it comes to rings, it's exactly the same as with chains, rings just make something. They always look chic, and if you combine several, the boho style is almost ready. So let's get you a bunch of accessories for your personal Coachella experience.
Must Have Sunglasses
It protects you from the sun and covers your 'I've been celebrating for 2 days and haven't showered' face at the same time. So definitely remember it! Whether pilot glasses, Ray Ban style or Cateye Chic. The sunglasses are simply an indispensable accessory and together with the chains and rings it rounds off your perfect festival outfit.
Shoes
It'll be a little harder then. The space is only limited but you would like to have some of everything with you. But: At festivals people dance, no matter if on the meadow or in the mud and you always have another foot on your own. So it's better to leave sandals at home and bring the old sneakers, which you can get dirty anyway!
in bad weather
Always with you – the rain cape!
No matter which festival, in Germany you always have to expect that it will rain at least once at the festival. The sooner you put up with it the better you can handle it afterwards. Absolutely if you have a rain cape, but otherwise there are always some to buy. Keep yourself dry and don't ruin your great outfit with their transparency!
stylish rubber boots
The most annoying thing is always wet feet. And at a festival, sooner or later, it's going to come down to this. To avoid this, rubber boots are simply optimal. Meanwhile there are really nice rubber boots with cute patterns, with which you don't have to hide anymore. Combine it with a cute dress and rain cape and you're ready for the rainy day!
https://fivmagazine.com/wp-content/uploads/2018/06/festival-look-boho-fashion-flower-dress-summer-vibes.jpg
600
1200
Lisa-Marie
/wp-content/uploads/2023/08/fiv-magazine-logo-news-influencer-fashion-interior-travel-real-esates.svg
Lisa-Marie
2018-10-27 07:00:19
2020-11-11 12:16:12
Festival Experience: Your Coachella Look