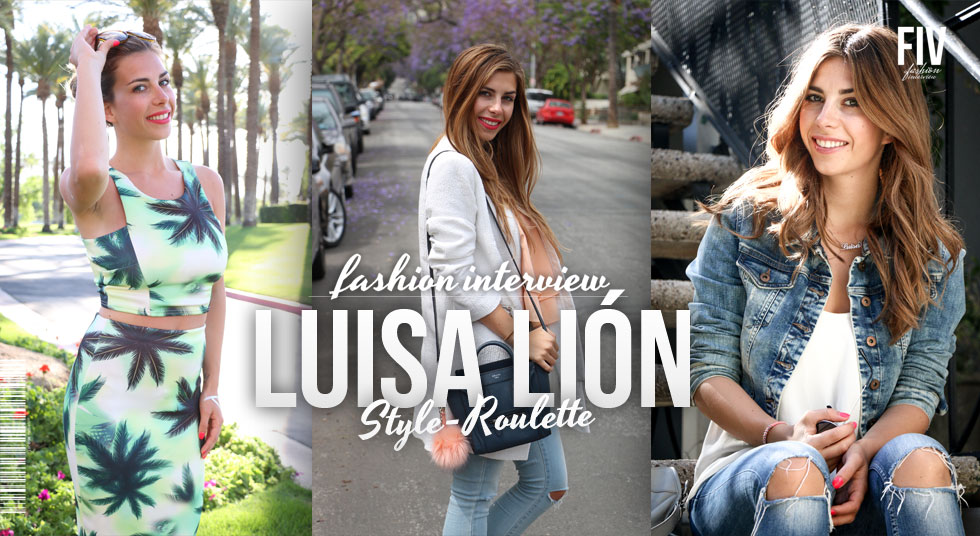 Fashion blogger Luisa from Style Roulette
Fashion blogger Luisa stumbled upon her dream job "blogger" through an internship in the fashion industry. It was quickly clear to her, fashion, travel & writing: This is the right thing! In the meantime Luisa is very well known on the net and a successful fashion blogger with many fans. Besides Munich, the sympathetic beauty also feels at home in Los Angeles. On her blog Style Roulette she writes about her (fashion) experiences in the Californian metropolis. I talked to Luisa about the beginnings of "Style-Roulette", her personal fashion must-haves & the fashion city Munich. One year later we met up again with Luisa from Style Roulette.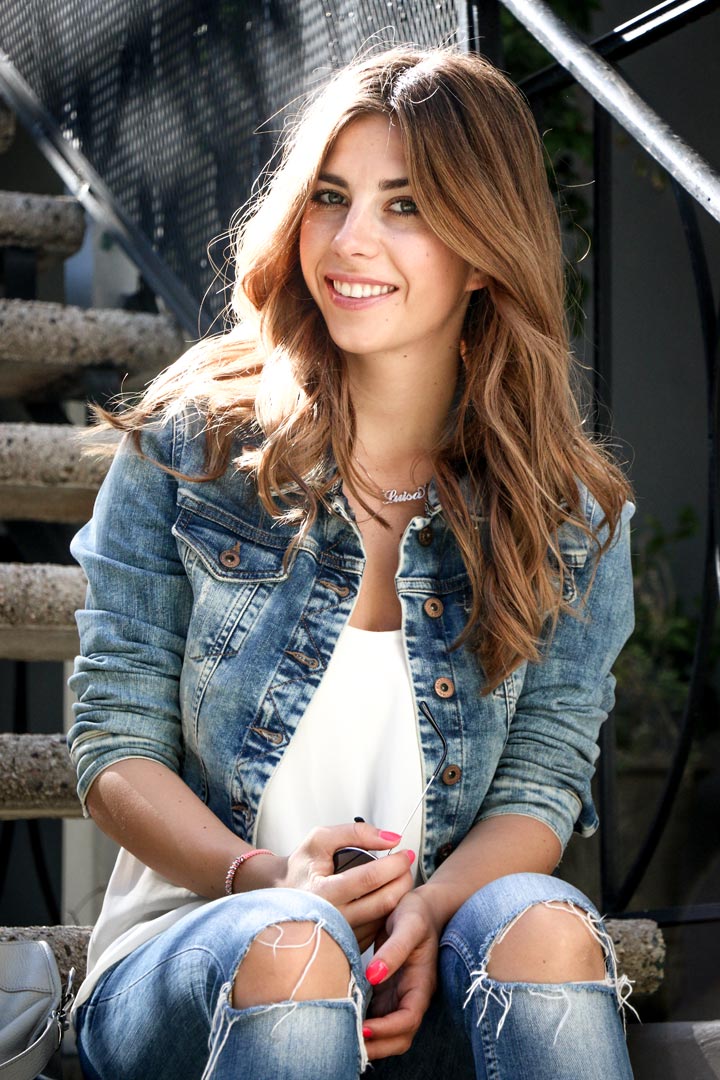 FragranceTip.com by FIV
The birth of "Style Roulette", teamwork and passion
FIV: Luisa, how did you get into blogging? What was the beginning of "Style-Roulette" and how did it get the name in the first place?

I did an internship at a fashion PR agency in 2009 after graduating from high school and one of my tasks was to search all the new fashion magazines every day for so-called 'clippings' (pictures of our clients in the magazines). One day I came across an article in Joy or Jolie about a blogger.
Since I have always loved writing and wanted to become a fashion journalist, I told my boyfriend about it and he encouraged me to start my own blog. And so 'Fashion Shows…' (as my blog was called in the beginning). However, at that time I didn't have a reflex camera and I didn't know much about photography, editing etc. and so in the beginning I reported about general fashion topics and celebrities. There were embarrassing mirror pictures with the digicam or the mobile phone and an extremely unattractive layout – few outfit pictures and everything was very unprofessional and rather like a small diary. In the first year I only blogged very sporadically twice a month or whenever I had new pictures and felt like it. Little by little I put more work and time into my blog until it became more popular and more liked. Later, I renamed it Style Roulette after a reader vote.
Fashion blogger Luisa explains how to successfully earn money as a blogger
Luisa: Munich is chic & elegant! About Lifestyle & Fashion
FIV: You know Munich very well, what is there to discover for fashion lovers in the mother city of the Oktoberfest?
Besides the main shopping streets around Marienplatz, Kranzplatz and Odeonsplatz, there are many small boutiques and great shops to discover around Gärtnerplatz (Glockenbachviertel) and in Schwabing.
FIV: How do you see the style of German women, especially in Munich. Do you miss something here?
Munich is very chic and elegant, especially compared to Berlin or Hamburg. The women love to combine their expensive designer bags with chic branded things. The look is generally more classically chic than sporty. In winter the Woolwich to Uggboots and in summer the Chanel or Balenziaga to the silk blouse or chic dress.
FIV: What are your fashion favorites/must-haves for fall/winter 2015 and why?
I love hats and in my opinion every woman should have at least two of them in her wardrobe. I love to switch between elegant floppy hats and small casual hats. But suede over-the-knee boots also remain on trend. Color-wise, I love cooler shades of blackberry and brown for fall / winter. A classic light gray wool scarf should also not be missing.

FIV: In your opinion, what makes Munich a fashion city?
Munich simply radiates elegance and joie de vivre. At the first ray of sunshine in Munich, the sidewalks become a catwalk and the restaurants and bars fill up in seconds. Over an Aperol Spritz or Hugo, people watch each other and discuss the latest trends. Munich is one of the few cities where you can walk around in high heels and chic two-piece suits during the day without being looked at funny. Nevertheless, there is also the casual student look and the elegant-sporty mommy look, when the young mothers in Schwabing or Isarvorstadt push their fancy strollers through the area.
FIV: You are often in LA and have also gained an insight into the fashion world there, what do you think are the biggest "fashion differences" between LA and Munich?
LA has a lightness and summery nonchalance that the sometimes somewhat stuffy Munich people simply lack. In LA it's 'Coachella chic' all year round and cropped tops, white fluttery dresses paired with the latest IT label or a bikini underneath bring a certain sense of freedom that Munich doesn't exude. In L.A., ripped jeans, short shorts, and tight dresses are everyday wear, while in Munich you'll get a funny look if you wear jeans with slits above the knee on the subway.
FIV: What was the biggest "fashion fail" you have seen in Munich so far?
Personally, I'm just not a fan of (worn out) Ugg boots – paired with a Speedy or Longchamp bag, add a Ray Ban and the Burberry or Woolrich coat and the 'typical Munich look' is perfect. In itself I have nothing against it, but sometimes it gets a bit boring there. Funnily enough, many men also tend to have 3-5 cm longer hair, which is combed back skilfully with the coloured chino and shirt and, as a native of Hamburg, sometimes seems a bit cliché.

Luisa Lion about inspirations
FIV: Do you have a role model? Who inspires you in your look and why?
I like to be inspired by my surroundings, my friends, my Instagram feed and other strong women. I love the look of Olivia Palermo, Lauren Conrad, Rachel Zoe, but also the more casual rocking look of some models and actors. But also my friend and business partner Julia (www.ourcleanjourney.de) always inspires me with her simple minimalistic style.
FIV: Do you have a favorite blogger yourself?
Not directly, as I said, I get inspired by many people, countries and cultures. But I would take almost everything 1:1 from the Swedish blogger Kenza Zoiten. In addition, I find the Kardashians (especially Kylie and Kim) very inspiring, because they skillfully put their feminine charms in scene without coming across cheap and also the Swedish blogger Kristin Sundberg is always top dressed.
FIV: Dear Luisa, thank you very much for the interview!
More information about Style Roulette:
www.blogwalk.de/style-roulette
And here's a little insight into Luisa's life:

https://fivmagazine.com/wp-content/uploads/2015/09/luisa-style-roulette-blogwalk-interview-fragen-antworten.jpg
536
980
Stephan
/wp-content/uploads/2023/08/fiv-magazine-logo-news-influencer-fashion-interior-travel-real-esates.svg
Stephan
2016-04-15 13:00:21
2016-04-15 13:00:21
Fashion blogger Luisa from Style Roulette