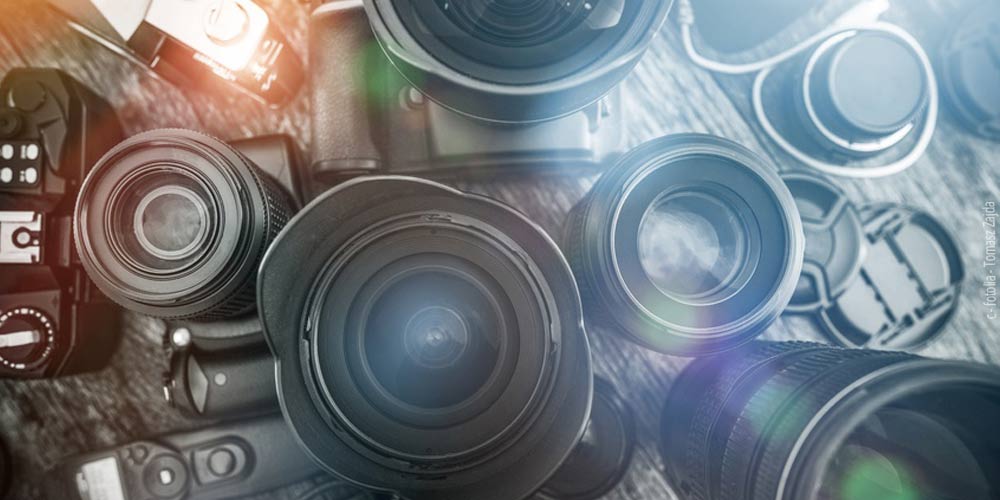 Monitor calibration – razor-sharp images instead of a "scary subject
Every photographer is confronted with terms such as color management, monitor calibration and color profile at the latest during image processing. These are just three words that cause fear and terror among photographers and make the heart beat faster and the sweat on the (inexperienced) forehead. Actually, the monitor of the computer should already be calibrated by the manufacturer. But the reality is different and often leads to a result that is accompanied by color distortions and less attractive image presentation. As a photographer, it is imperative that you familiarize yourself with the topic and you will realize that monitor calibration does not have to be such a difficult topic and certainly not a "scary topic".
Monitor calibration: How to adjust the contrasts and set them correctly
You should know in advance that your monitor, which is apparently set in the realistic color segment, only in very few cases actually meets the high demands of photographers. As soon as you decide to work with photos and want to bring them into the desired format on the screen, post-process them in color or post-expose them, you can't avoid professional monitor calibration.
The reason for an inadequate calibration is not only based on unavoidable error tolerances, but often lies in the pure intention of the manufacturer. After all, you should be concerned about the correct setting if you want to use the screen without errors in the color representation and achieve razor-sharp images. There are very simple guidelines for detecting a faulty color setting. Most monitors are kept very bright, which means that the color blue is set to be particularly intense. Blue makes the screen look brighter, while orange suggests warmth and comfort, for example.


Germany - Spain - USA
Default settings for laptops and PCs
Especially for laptops and notebooks, intense blue is used in the default setting, which makes the screen look bright and invites you to work. For desktop computers and TVs, however, manufacturers use orange and high-contrast red, as these colors are very appealing, especially at first glance in artificial light, and suggest a good image.
Neither a too bright nor a too "warm" monitor is really suitable for professional image processing. Because only the setting of natural colors can be used as a basis for image processing and excludes that you argue with the laboratory about the poor color reproduction after making the prints. Photos that are too color cast or too pale lose their appeal and have a negative effect on your image as a professional photographer.
Experience: Achieve familiarity with the pitfalls of technology
If you present edited photos to a public community on an uncalibrated monitor, this can be the undoing of your skills as a photographer. Because the images look different on every monitor and do not necessarily have to be displayed in the color nuances that you recognize on your screen and define as "real" color. In order to calibrate the monitor correctly and not to be irritated by bright or warm colours, you should use a photo with natural and rather pale colours as a basis. Take this as a background and aim to improve the image with your monitor display settings. If the photo now seems real and authentic, you should check the color effect on another device and not rely on the fact that it was so easy with the calibration and your screen is now perfectly adjusted.
The more often you practice and the more intensively you deal with the naturalness of colors and their effect, the better you will succeed in calibrating the monitor correctly and the more authentic your photos will be after processing. Neither too diffuse nor too glaring contrasts are useful in your job and lead to the result you want for pin sharp and vivid looking photos from your indoor and outdoor shoots.
Online course: Monitor calibration – learn settings for free
Here you will learn in 5 parts how to calibrate your monitor for image editing.
Introduction
Types of calibration
Color spaces
Calibrate
Hardware suggestions
Update more often
https://fivmagazine.com/wp-content/uploads/2018/09/fotografie-tipps-tricks-anfaenger-tops-flops-grundlagen.jpg
500
1000
Lisa-Marie
/wp-content/uploads/2023/08/fiv-magazine-logo-news-influencer-fashion-interior-travel-real-esates.svg
Lisa-Marie
2019-08-16 07:00:19
2019-08-16 07:00:19
Monitor calibration – razor-sharp images instead of a "scary subject