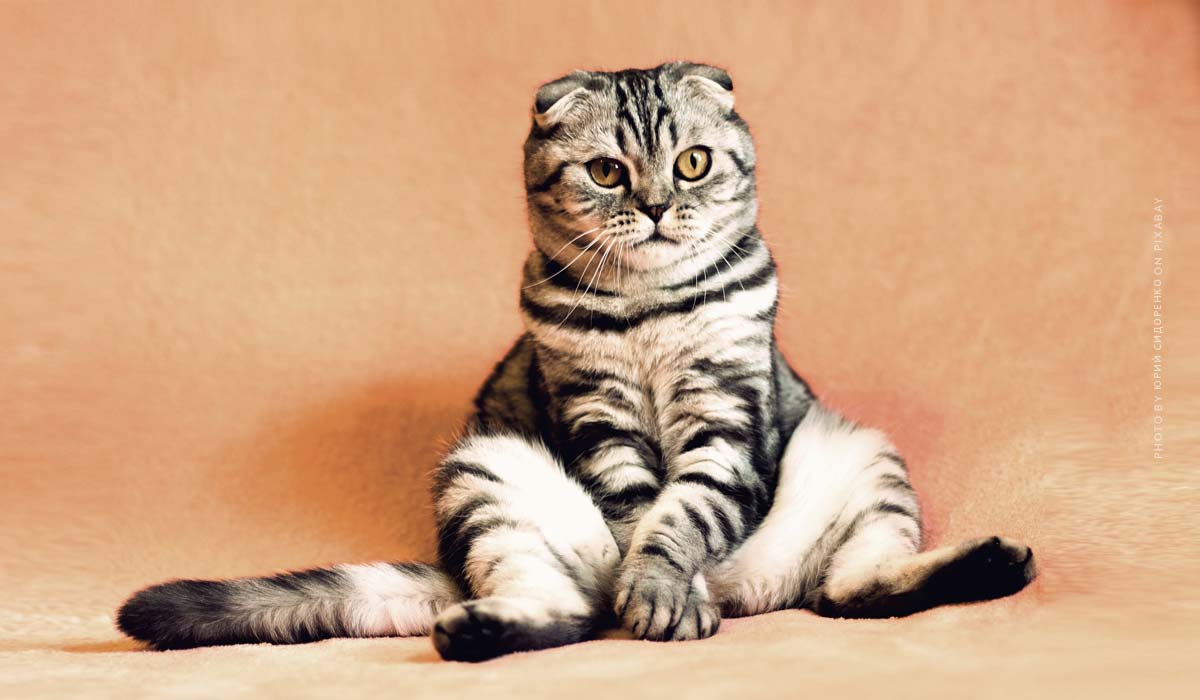 Holiday with animals: Holiday flat, camping & sea with dog, cat & co
Holiday with animals – The holiday is coming up und people are looking forward to sun, sea and relaxation. Soon one would lie carefree on the beach and relax, there remains only one problem; without one's beloved pet one does not want to travel. What possibilities are left for you? Can the four-legged best friend come along? Where is he wanted and where not? We have selected all the important information about holidays with pets, so that holidays are no longer a problem for pet owners.
Animals in hotels & holiday flats – is that possible?!
Are animals absolutely forbidden in all accommodations? No – there are many exceptions that allow a holiday with your pet. Many accommodations have no problem with animals up to a certain weight or species. You can find out which accommodation is best suited for you and your pet here.
Listen along with Zoe:
Holiday with pets in hotel complexes: little exercise, what to do?
Many already know that dogs and cats are not welcome in many hotels. Partly there are hotels that allow animals up to a certain weight. What makes the search for an animal-friendly hotel much easier is the function that lets you filter for animal-friendly hotels on many booking portals. Thus, one can easily find a hotel in one's desired region that is adapted to one's own needs. There are also own portals like hundehotel.info or tierischer-urlaub.com, which explicitly offer animal-friendly hotels. Please note: in many dog hotels leashes are compulsory. Where can you take your four-legged friend for a walk on holiday? Here are our tips for walks during a hotel holiday:


FragranceTip.com by FIV
Look for a park nearby, best with Google Maps, there you have an overview of the whole city
In the morning at the pool, tip: this way you are the first one there and you can throw your towel directly onto the couch, it is already yours!
Jogging on the beach with your best friend – this keeps you fit and gives your dog enough space to run around
Place and nature: holiday flat and holiday homes
Whether in the mountains, by the sea or in the country – it is not difficult to find a holiday apartment or a holiday home in which four-legged friends are allowed. There are more holiday flats and houses than hotels which have no problem with animals, because often the landlords of the flat are owners of pets themselves. There are special booking portals for holiday flats for guests with pets, just like for hotels, and the four-legged friend is usually allowed to stay in the room, but not in bed. So you should think about the basket. You still have to ask yourself where is the best place to spend a holiday with your pet? FIV Magazine has listed the top holiday destinations for you:
Top vacation spots – with & without pets!
Turkish Riviera, Antalya, Turkey
Fuerteventura, Canary Islands, Spain
Crete, Greece
Tenerife, Canary Islands, Spain
Lanzarote, Canary Islands, Spain
Rhodes, Greece
Faro & the Algarve
Are service dogs allowed in hotels, guesthouses and rental apartments?
Service dogs or also assistance dogs, most of them are probably the most common guide dogs, are allowed and desired in almost all hotels, pensions, holiday flats and holiday houses. They are not considered pets, but medical assistance. Just like guide dogs, they are considered necessary, but you should at best be aware of the rules of accommodation beforehand.
Ultimative – Camping with pets: Pure nature for your dog!
Camping is an animal friendly way to travel with your pets. Dogs or cats can easily be transported in a car or motor home and sleep in a tent or motor home. The animals usually have as much fun in nature as we do. The long walks are a good run for our beloved four-legged friends and dogs also have a lot of fun in the sea. To spend the whole day outside is a pleasant change for animals.
Already in the morning you can simply open the door and let the dog storm into nature. When camping near a lake, the puppy can learn to swim and near a forest it is practiced fetching sticks. Man's best friend wants to be with him everywhere; whether on holiday in the mountains or on the beach. Camping is varied and a real adventure for both owner and pet.
2 of 3 people take their dog with them!
Which animals do you prefer to take on holiday? Most popular, who would have thought it, are dogs! A full 67% have already been on holiday with their dog, i.e. 2 out of 3 respondents! Small animals follow immediately afterwards, from hamster to guinea pig with 47%. Hard to believe, 42% of Germans have already taken their horse on holiday! And 42% did not want to go on holiday or fly without their reptile. I wonder if the snake also had fun at the beach? The fact that only 32% of the Germans took their cat with them on holiday was a little surprising. The little tiger was probably too scared of water for a vacation at the sea. A whole 29% already had their bird or fish on holiday. Whether the own Nemo has got such a "outlet" in the sea?
Dog – 67%
Horse – 42%
Reptile – 42%
Cat – 32%
Fish – 29%
Bird – 29%
Source: Statista / Question: "Which animals have you taken on holiday before?"
Sea and ocean: animals on beach vacation
At the sea there are many possibilities to include the animals in your holiday. Whether playing with the dogs on the water or cuddling with the cat on the beach – animals love beach holidays. It is important to note that many animals cannot cope with hot temperatures. Make sure that your pet drinks enough and takes breaks in the shade.
Here I have some practical tips from my own experience, so the trip into the cool water will be a lot of fun!
If you are a good role model as master or mistress, your dog will be much more relaxed and easy going.
Throw treats into the water – this way the dog is directly rewarded for its courage when it dares to go into the water
Always stay close by – for untrained dogs, playing in the water for a long time can be dangerous, so the master or mistress should definitely always keep an eye on the pet
Get dog out of the water when it is time – whether you lure him closer and closer to the shore with treats or he listens to a signal at which he leaves the water and gets a reward; the dog must come out if you have to go further.
Farm: holiday with pet + cow, pig & Co.
On the farm there are also many possibilities for the pet to romp around or to get in contact with other animals. Many farms also have dogs that take over tasks like protecting the sheep. Since farms are often more remote, there are good opportunities for the animals to run around. In the surrounding wooded areas long walks are possible, for example with dogs, on which they sometimes come into contact with new things. In this way the pet can discover something outside its familiar surroundings.
Traveling with animals: Plane, car & Train
Is a long-distance trip planned, or is the holiday taking place in Germany? Depending on the destination, a different way of travelling is possible. Not every kind of trip is meant for every animal, so we have put together the essential information about travelling by plane, car and train. It is important to inform yourself in advance before you book any accommodation to make sure that your journey will not be a problem. The pet should be comfortable, we also hate seats with not enough legroom. Whether in a transport box or next to the master or mistress – the animal must feel comfortable and should experience as little stress as possible. Many types of travel require that the pets are accustomed to the circumstances in advance. You can find out here how to save your pet stress and make the journey as pleasant as possible!
Flying with animals
Not all airlines allow animals on board. Dogs and cats, as well as rodents and similar animals can often be taken into the cabin or transported in the cargo hold. This depends on the airline. Different airlines have different rules that must be observed, such as minimum age or weight. Above a certain weight the animals are then transported in an air-conditioned cargo hold. It is also important to have a suitable transport box that offers the animal enough space. The dimensions are usually specified by the airline. For dogs, for example, there must always be enough space in the box for food and water, and the animal must be able to move. When transporting animals, costs are usually also incurred, and this should not be lost sight of.
Driving with animals
If the holiday destination is not far away, it is worth going by car. There you will hardly have to pay any additional costs because of the animals. In addition, you can stop and take a break, depending on the need for exercise, so that the long journey is not too much for the animals. The safety of the animals is also important. A suitable transport box is always needed for different animals. Small dogs are strapped in the back seat with special safety belts and larger dogs often find room in the trunk, where they are separated from the passengers with a separating grid and can move freely. Transport boxes offer more protection in the event of an accident, but the animals should be accustomed to the box at home to expose them to less stress.
Travelling with animals
Train travel with your pet is also possible and a cheaper alternative to flying. It is important to inform yourself in advance about the regulations of the railway or train. Small dogs and therefore also cats, rodents and similar animals are allowed free of charge in a small transport box. Larger dogs need a leash and a muzzle and pay half the ticket price. Pets may also meet other animals on the train; ideally this should not be an unfamiliar situation. A train can be crowded, which can be very stressful for the pet. Many strange people, countless different smells and noise – this can quickly overtax a dog. The owner should pay attention to the animal and reward and praise it if it behaves well. A few strokes and treats will make the animal feel more comfortable again. It is important to accustom the animal to the environment with short train rides and to familiarise large dogs with a muzzle, so that train rides do not become an insurmountable hurdle, but an everyday experience.
Animal sitter for the holidays
In any case, the animal cannot come on holiday because it is sick, old or too nervous for holidays? Or there is no suitable accommodation at the dream destination that allows pets? No matter what the reason for failure, an animal sitter is the solution for an animal that cannot travel. There are animal sitters everywhere, often even in the neighbourhood. The person then takes a certain amount of money for the supervision and employment of the animal. They take care of the animal, feed it, take it out when it needs it and replace the owner for a certain period of time. Depending on the animal, it is easier or harder to find an animal sitter, because less demanding animals are of course more readily accepted than highly poisonous snakes, but often you can find the right animal sitter for every animal.
Packing list for a holiday with dog
FIV Magazine has put together a packing list for a holiday with a dog. You may need to complete this list if your pet needs other things or can do without some of them. For example, someone who travels with a parrot needs different things than someone who travels with a cat. This list is only for rough orientation.
Dog basket – Comfortably through the vacation, whether in the car or flight time
blanket – trembling? No way, with your own blankie your dog will always feel comfortable.
Fressnapf – How to make a little bit of a habit in a holiday apartment while on holiday
Drinking bowl – Just like the feeding bowl, it is easier to make the dog feel at home with your own drinking bowl.
Food – There must not be too little food! And finding your favourite food on holiday to buy more can be difficult
treats – The dog should always be rewarded if it behaves well. It saves you a lot of trouble on holiday!
Toys – So the dog does not get bored when the master wants to relax.
Leash – In many hotels the use of leashes is compulsory! So you must not forget the leash in any case.
Muzzle – If you travel by train, you should think of a muzzle
Towels- Many hotels only offer a certain number of towels – so that none are missing, you should have a towel for your dog.
Fur care utensils – fur care must not be neglected even when on holiday
Excrement bags – so you don't leave your dirt anywhere!
Vaccination passport or EU pet passport – The passport for pets must not be missing
first-aid kit for the dog – so you are prepared for the worst case scenario
https://fivmagazine.com/wp-content/uploads/2019/07/katze-lustige-katzenvideos-youtube-social-media-lachen-totlachen-kinder-liste-ranking-suess.jpg
700
1200
Lisa-Marie
/wp-content/uploads/2023/08/fiv-magazine-logo-news-influencer-fashion-interior-travel-real-esates.svg
Lisa-Marie
2020-02-23 07:00:17
2022-01-14 13:40:00
Holiday with animals: Holiday flat, camping & sea with dog, cat & co