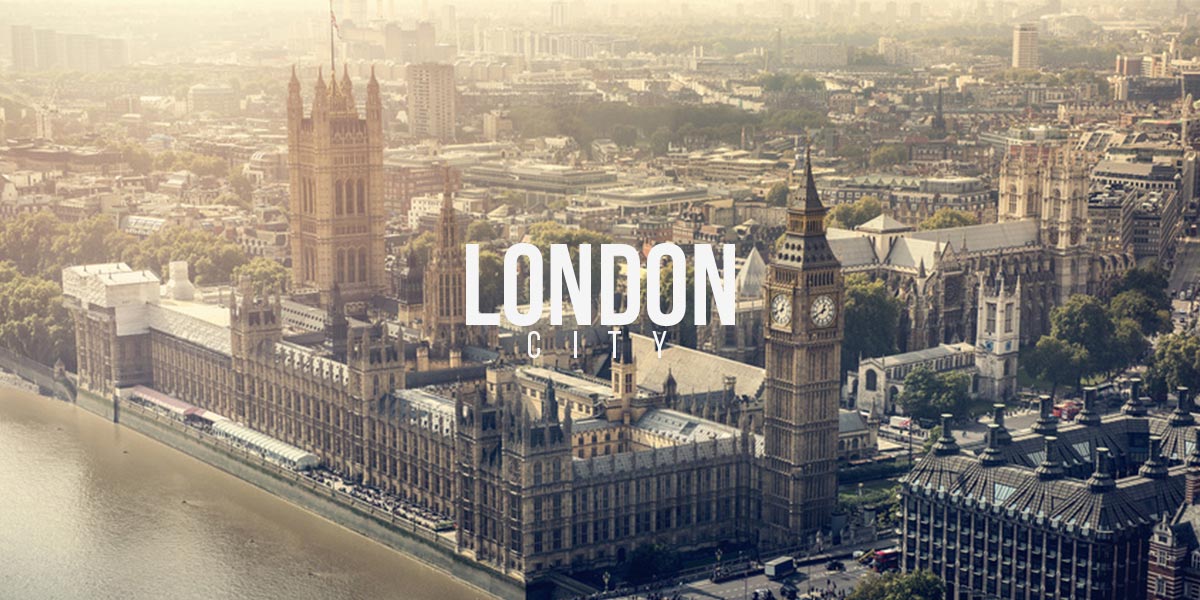 From Piccadilly Circus to Camden Market – the best tips for your short trip to London
London – despite Brexit THE metropolis of Europe. The unique vibe of the city, the wacky cafes and absolutely modern shops make England's capital something very special. But you don't need a whole week to get to know and love the city, even 2 days are enough to experience an adventurous weekend.
Travel
Standard main attractions
Must Dos
Travel guide: how to find the perfect flight
But what is the best way to travel? Quite simple: by plane.


Germany - Spain - USA
A few years ago it was still by bus or car to Calais and then on the ferry to England, then back on the bus to finally arrive in London. One was not only unbelievably bad, but one had also already directly a 12 hour journey behind itself and such a travel day strains one nevertheless quite!
The canal – for me as a seasick person a very special achievement, no more travel tablets and emergency bags in the luggage but nevertheless: the trip simply takes too long to spend only 1-2 days in the city.7
I have finally discovered flying for myself. Thanks to Ryanair, EasyJet or German Wings, the flights are now fortunately affordable for everyone. During the week you can get there and back for almost 20€. Yes really!
So my personal tip: always fly, just for short stays it is not worth it to take long journeys. Especially since it is much cheaper than Flixbus or similar.
The standard main attractions
Of course there are all the standard main attractions in London that everyone must have seen once. These include for example: Big Ben, the London Eye, of course a short walk along the Thames, Buckingham Palace and Tower Bridge.
The London Pass, in particular, quickly covers all admissions to London's most popular attractions.
Big Ben
The absolute national landmark of England, the 16-storey high tower you simply must have seen. Actually, the tower is called Elizabeth Tower, so it was named to celebrate the 60th Jubilee of Queen Elizabeth II.
But beware: the huge subway network in London makes the tower quite difficult. Since about 10 years the tower is leaning more and more, meanwhile this is even visible!
London Eye
Almost directly opposite on the other side of the Thames of the Big Ben is also the London Eye. An insanely large Ferris wheel, with which you have a view of the entire city. Also one of the main attractions of London but let me tell you one thing, I was once up there and it is not worth it at all. You can take great photos from above, but only in good weather and just for short stays in the city it is not recommended to spend time in a Ferris wheel.
Piccadilly Circus
This square connects some of London's most important streets and is located right in the city centre. This and the fact that there are some cool shops in and around the square makes it a meeting point for many party people. There is always something going on here. On a Friday evening you can stand on the side of the road for 10 minutes and hundreds of people will pass you by, you will see several red double-decker buses and of course the grandiose, classic black taxis. The madness.
But that's not all. Piccadilly Circus almost makes you feel like you're in New York's Time Square. The 780m² large, curved LED screen shows advertising from Coca Cola, Mc Donald's, Hyundai and co. At the latest in the evening at Piccadilly Circus with the colorful flickering screen you realize, you are in an absolute trend metropolis.
The Shaftsbury memorial fountain offers seating, especially in the evening, for young people who use the atmosphere to pre-light up and then plunge into London's club scene. Street musicians and artists always find listeners / spectators here.
Buckingham Palace
Everyone must have heard of it at least once. Buckingham Palace is the residence of the British kings and queens. Especially the changing of the guards is always a highlight. The guards with their black, "fluffy" caps are another landmark of England. This ceremony takes place daily in summer at 11:30h and everyone must have seen it once.
Fun Fact: When the flag is raised, it means the Queen is in the palace. A friend of mine has even been waved at by the Queen when she arrived in her car. 1 day there and already seen the legendary wave of the Queen, true Story!
By the way, one can also partly visit the Buckingham Palace.
Trafalger Square
Since this square is also one of the most popular meeting places in London, the main events of the city take place here. From the 10th to the 23rd of December, the Christmas caroling takes place here every day, in March, the St. Patricks Day is celebrated here or also concerts take place here from time to time.
Of course, the most famous thing at this place is the Nelson Column, but also the lion sculptures belong to the most frequent tourist photos from London.
So definitely worth a visit.
Must Do
Quite apart from the standards are the particularly modern and hip places. London has an affinity of hipster existence, for sure. But is that a bad thing? Absolutely not. Here are some places and markets that show you a different London.
Camden Market
If you are ever in the city, you should definitely visit the Camden Market. You would expect something like this market in a coastal city like Lisbon. Exuberant atmosphere, music everywhere, wonderful smells of the food stalls and always the latest fashion trends. So new that it is not even a trend.
Top designers often hang out here to get the latest inspiration.
Especially the food stalls are a special highlight. Here you can find simply EVERYTHING. Whether Indian, Mexican, burgers, mac'n'cheese (of course also vegan!), Chinese or sweets of all kinds. Here everyone finds exactly what he just feels like. Add a cold beer or a sweet cocktail and it's perfect. Londoners simply know how to have a good time.
https://www.instagram.com/p/BixRFYrhyzo/?taken-at=71244980
Spitalfields / Spitalfield Market
…and another market! This area also has super cool stores like Urban Outfitters, but against the Old Vintage Market this store just stinks.
A bit hidden in the basement is this vintage fashion market and at first glance you're not quite sure where you're going in. But once you're down there, it's an absolute paradise for all vintage fans. You can find everything from the 1920s to the 90s – every decade is covered here. Whether feather boa, vintage fur jackets, old bridal fashion, accessories or suits.
And if it's not your style – it's still worth it. The atmosphere and the presentation alone make it fun to browse through the clothes. Another little highlight: an old photo booth in the middle of the market hall. Super fancy!
Soho
THE nightlife district in London. Multicultural and colorful describes this neighborhood perfectly. As if made for a pub crawl, one pub follows the next. Although there are many tourists here in the evening but also for Londoners this is the absolute nightlife scene.
Soho is also known for its openness of all kinds, which is why there are many gay and lesbian bars in one corner of the district. But don't worry, even if you're straight you'll be more than welcome! Once I got lost there, I hardly wanted to leave. As a young woman you can dance without being picked on, that has something relaxed.
Means of transport in London
The red double decker
Everyone must have done it once: Driving a red double-decker bus. No matter if it is tourimäßig or not, it's just fun. From above you can observe everything and can get to know the areas of London quite differently than in the subway. For further distances, however, this does not make too much sense.
Underground
The most common and fastest way to get from A to B in London is of course the tube. The tube network in London is really incredible. There is a tube station in every corner and thanks to the different colours and names of the trains, everyone can find their way around, even if they haven't ridden the tube before!
Stay classy – drive taxi
And of course, the cute black hickies. Much, much prettier than the German, yellow taxis but still affordable! But be careful: at night you may plan once 10-15 euros more, because the prices vary greatly according to the time of day.
https://fivmagazine.com/wp-content/uploads/2018/05/london-city-kurztrip-flug-airport-sightseeing-cool-fashion-metropole-europa-england-uk-tower-bridge-big-ben-themse-camden-market-news.jpg
600
1200
Lisa-Marie
/wp-content/uploads/2023/08/fiv-magazine-logo-news-influencer-fashion-interior-travel-real-esates.svg
Lisa-Marie
2018-05-25 17:00:06
2018-05-25 17:00:06
From Piccadilly Circus to Camden Market – the best tips for your short trip to London