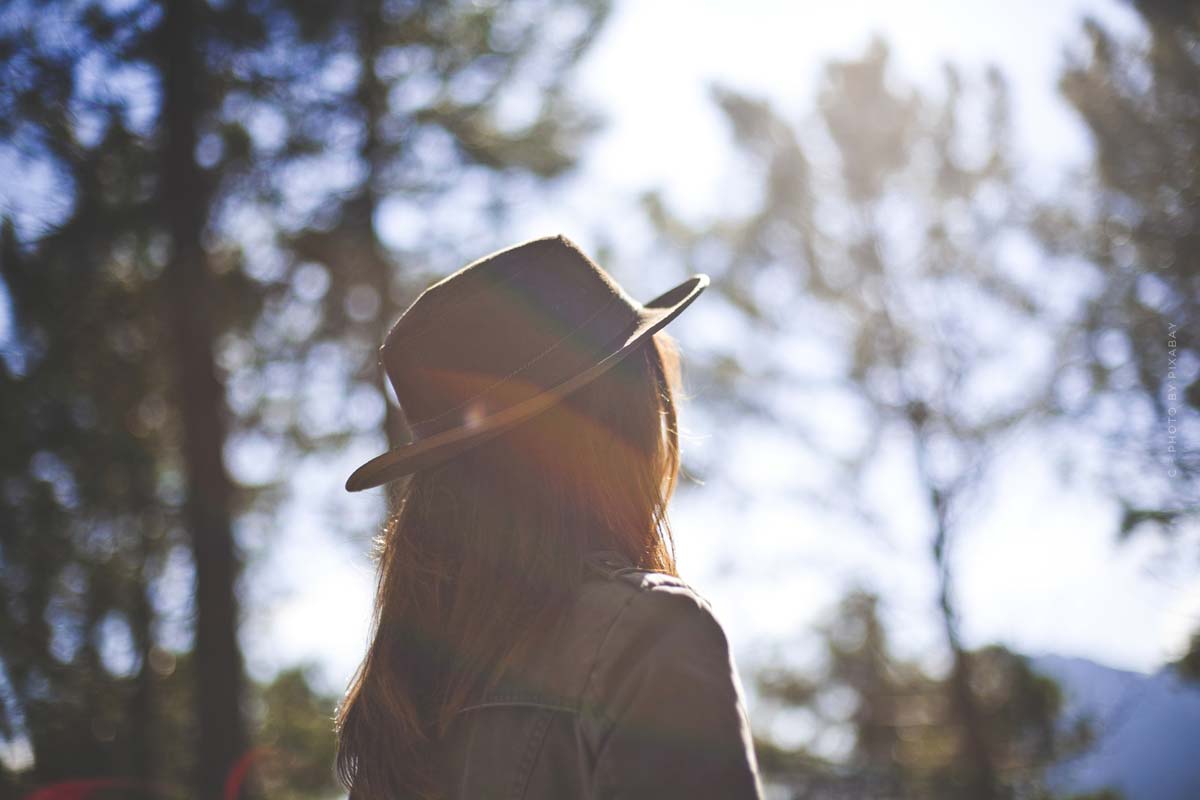 Demi Lovato: Disney made her a world star
U.S. superstar Demi Lovato has been making headlines in recent weeks – but who is Demi? In Germany they were originally known from Camp Rock and today their songs "Échame la Culpa", "Solo" and "Sorry not sorry" from their 6 studio album "Tell me you love me" are playing up and down the radio. Now millions of loyal Demi Lovato fans have been worried about them. Everything about Demi Lovato's life, how she became a star and what is going on in her life at the moment, we have summarized here for you.
Demi Lovato and Selena Gomez, 2 friends in the music industry
Demetria Devonne Lovato, a 26 year old singer, actress and songwriter from Texas. She took on her first role at the age of 7 in the famous American show "Barney and friends", in which she made friends with Selena Gomez, also 7 years old. Who would have thought then that these two young girls would become international stars in only 6 years? At the age of 16 Demi was signed by Disney and celebrated her big international breakthrough with the movies Camp Rock and Camp Rock The Final Jam. Also her friend Selena Gomez celebrates a great success in the music and film industry.
But music alone is not all that makes Demi Lovato so successful. To speak openly about your still ongoing struggle with depression, eating disorders and other mental disorders is something she values highly. "No matter what you're going through, there's a light at the end of the tunnel and it may seem hard to get to it but you can do it and just keep working towards it and you'll find the positive side of things." The young artist actively opposes bullying and tries to remove the negative stigma from the taboo topic of "mental illness". "I'm not my disease, it's just a part of me." In her Youtube documentary "Simply Complicated", she deals exactly with the daily fight and offers exclusive insights into her life.
Demi Lovato and Selenza Gomez and their song "One And the Same" from the movie "Prinzessinnen Schutzprogramm".
Demi Lovato and Christina Aguilara released their joint song "Fall in Line" in June.
First Teen Choice Award, then the White House
The great success of Camp Rock and their 2nd studio album "Here we go again" made for a great success. The mix of emotional love songs and pop teen rock has taken the American charts by storm and the international success has not been long in coming. But the dark sides of fame show their effect on Demi, who was 17 at the time. Drug abuse, alcohol and even violence. In 2010 she visits a withdrawal clinic for the first time to get a grip on it. With great success! Her third studio album "Unbroken" addresses her time in withdrawal, her mental illnesses and her will not to bow to them. The song "Skyscraper" was awarded 4 Teen Choice Awards in 2011, Teen Choice Award in the category Choice Summer: Song, J-14 Teen Icon Award in the category Iconic Song, Youth Rock Award in the category Rockin' Music Video of the Year for the music video of Skyscraper and Capricho Award in the category Music Video International for the music video of Skyscraper. Their meanwhile 6 album "Tell me you love me" has reached the top 10 worldwide.
Demi Lovato performs "You Dont Know Me" by Ray Charles for ex-President Obama in the White House.
Demi and your love for your family
Demi lived in Dellas, Texas with her mother Diana del la Garza (56) and her sister Madison Del la Garza (16), who became famous from the housewife drama "Desperate Housewives", in which she played little Juanita Solis.
The three women have always identified themselves as the "3D's". Demi and her family are very close after the divorce of their parents and all the big changes like the new situation or the typical house sale after the divorce. The 3 were on their own until their mother met Eddie De La Garza. Demi and her biological father never had a good relationship, because he was a drug addict and thus created many problems within the family, which Demi addresses in several songs like "For the love of a daughter", "Nightingale" and "Father". "Eddie is my dad, he was always there for me no matter what happend, i love him" – Demi Lovato.
Demi, Joe Jonas and Wilmer Valderrama
After Demi Lovato met Joe Jonas during the shooting of Camp Rock in 2007 and the two quickly became a couple, the relationship ended after 2 months. However, they are still good friends today. Demi Lovato and Wilmer Valderrama met 3 years later and were considered to be one of the most lovable couples in the scene for 6 years. Unfortunately, 2016 marks a surprising end to their relationship. Officially they are said to have separated as good friends. In her documentary "Simply Complicated", which was released on Youtube in late 2017, Demi says that she is happy to be single. She hasn't been for a long time and although she will never stop loving Wilmer, she must use this time to find out who she wants to be as an emancipated woman.
Shock! What happened to Demi?
In May 2018 Demi Lovato celebrated 6 years of sobriety and only 2 weeks later came the release of her worrying song "Sober". "Mommy I'm so sorry im not Sober anymore" "I'm sorry I'am here again, I promise I'll get help" – lines that scared millions of fans. It was suspected that it was remorse about a relapse, but then something came that no one expected – In July Demi was found unconscious on the floor of her villa in Los Angeles, her friends had called the ambulance after a party in her villa in LA. Overdose. This is followed by an hour-long struggle for survival.
On Twitter prominent friends like Ariana Grande, Selena Gomez, Nick Jonas or Miley Cirus express their sympathy and pray under the hash day #PrayForDemi for support for the family of the young artist and her family.
Then it's time. The message comes, "She's stable." A short sigh of relief – But what now? At this point the family asks for privacy after another 2 weeks finally word from your mother. Demi retires from the music business for the time being and concentrates fully on her recovery. After 4 weeks without words finally a ray of hope for all Demi Lovato fans, a paparazzo photographed her during a walk near the clinic, smiling she talks to a woman there, so don't worry dear Lovatics, Demi seems to be on the way to recovery and we can look forward to a comeback of the singer. When did you say that? We don't know that, but the way we know Demi, it's gonna happen. Anyway, we wish Demi all the best.
Demis in rehab, the first picture after weeks of anxiety.
Demi Lovato and Clean bandit with their hit "Solo"
https://fivmagazine.com/wp-content/uploads/2019/02/demi-lovato-singer-song-music-studio-disney-video.jpg
800
1200
Stephan
/wp-content/uploads/2020/07/fiv-magazine-news-instagram-youtube-tiktok-influencer-fashion-interior-jewelry-real-estate-tips-help-logo.png
Stephan
2019-02-17 15:13:09
2021-01-14 15:04:45
Demi Lovato: Disney made her a world star