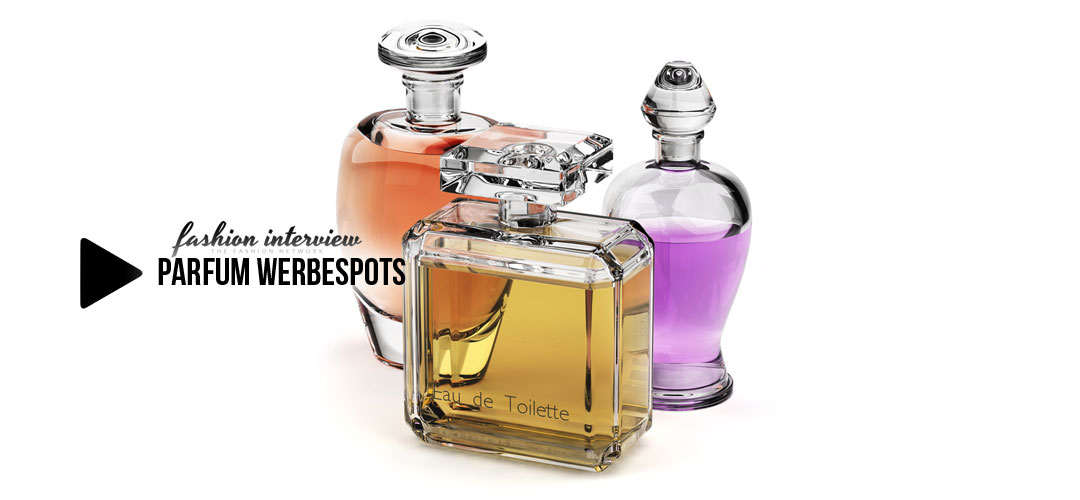 Best TV Commercials & Videos: Perfume & Eau de Cologne – Top List
Perfume commercials feature a bunch of famous faces. Brands like Dior, Chanel, Prada and Co. get the biggest of the biggest as advertising faces to bring their fragrance to the man. Among them are models like Kendall Jenner, Gigi Hadid or Alessandra Ambrosio but also many other celebrities like singer Rita Ora or actor Johnny Depp. They are all different but still with the same goal. The best ones make you literally feel the scent in your nose. We have compiled the top 33 perfume commercials for you.
Yves Saint Laurent x Belle d'Opium
The floral-oriental perfume "Belle d'Opium" by Yves Saint Laurent is presented by actress and model Melanie Thierry. She is seen dancing in a hall as if in ecstasy. This conveys the sensuality of the fragrance. YSL promises a spirited fragrance full of passion. The unique creation presents itself as here in the commercial wild and casual at the same time. Black Opium by Yves Saint Laurent radiates pure femininity with its fruity freshness. The official fragrance notes: Floral. Top notes: Pink pepper, orange blossom. Heart notes: jasmine, coffee. Base notes: vanilla, patchouli, cedar.


Germany - Spain - USA
Burberry x My Burberry
Cara Delevingne and Kate Moss present the floral scented perfume "My Burberry" by Burberry. It is a kind of homage to Burberry's classic, the trench coat. The top reflects the coat's signature buttons. The hand-tied knot refers to the fabric of the trench coat, which is woven in England.
Chanel x Chanel No.5
Top model Gisele Bündchen advertises the perfume "Chanel N°5" by Chanel. The essence of femininity, a timeless perfume, the women's fragrance par excellence. The spot "The One That I Want" tells the story of a woman who strives to find time for everything and everyone – for herself, family, career and love.
Chanel x Coco Mademoiselle
To the song "This is a man's world" the actress Keira Knightley presents the perfume "Coco Mademoiselle" Chanel. On her motorcycle she drives through the streets of Paris to a fashion shoot and comes there very close to the photographer, but then disappears only with the bottle of "Coco Mademoiselle". It shows the seductive and elegant effect of the fragrance.
Yves Saint Laurent x YSL Mon Paris
This perfume ad is about the new romantic fragrance Mon Paris by YSL. The fragrance was created by perfumers Olivier Cresp, Harry Fremont and Dora Baghriche-Arnaud. Paris – the city of love served as their inspiration, which is reflected in the dreamy scents of raspberry, jasmine and patchouli!
KENZO x KENZO World
KENZO World – The new perfume created by Carol Lim & Humberto Leon. The wild video reflects the fragrance of the perfume.
Chloé x Chloé Eau de Parfum
Model Suvi Koponen promotes the fragrance "Eau de Parfum" by Chloé. With her natural beauty, grace and femininity, she embodies exactly what Chloé wants to express. A warm, elegant and very seductive fragrance.
Giorgio Armani x Si Eau de Parfum
Actress Cate Blanchett introduces us to the fruity fragrance "Si Eau de Parfum". Sì to dreams, Sì to love, Sì to life, Sì to yourself! The Italian way to say yes. The fragrance and the spot represent the different facets of a woman: sensuality and rationality; emotion and strength; intimacy and greatness.
Rihanna x Reb'l Fleur
In this spot, singer and model Rihanna presents the fragrance "Reb'l Fleur" by Caroline Sabas and Marypierre Julien. A spot in which Rihanna takes a journey through a garden maze and encounters her own seemingly dark side. An expressive perfume, both seductive and sensual.
Lancôme x La vie est belle
In this spot, actress Julia Roberts promotes the perfume "La vie est belle" by Lâncome. She delivers the message that women should free themselves from conventions and go their own way. It is a fragrance of freedom and happiness and a kind of homage to the beauty of life.
Versace x Bright Crystal
Versace's Bright Crystal perfume is presented here by top model and Victoria Secret Angel Candice Swanepoel. A refreshing and floral fragrance that is as radiant and sensual as crystal.
Calvin Klein x Reveal
Actor Charlie Hunnam and model Doutzen Kroes present the perfume "Reveal" by Calvin Klein. Doutzen Kroes seduces the actor in it, which should show the erotic effect of the fragrance.
Diesel x Only the brave wild
The wild and rugged perfume "Only the brave wild" by Diesel is presented by model Willy Cartier. The untamed wilderness and boundlessness in a single fragrance. The man who wears this fragrance by Diesel follows his instinct and believes in himself. He is brave enough to create his own world and goes his way.
DKNY x MYNY
Singer Rita Ora advertises the playful and irresistible fragrance "MYNY" by DKNY. Young, bold and passionate. Just like New York.
Beyoncé x Heat
In this commercial Beyoncé introduces her self-created perfume "Heat". It's her first fragrance and it's safe to say that it's just as sultry, sexy and confident as she is and as the commercial.
Gucci x Flora
Model Abbey Lee Kershaw advertises the sensual fragrance "Flora" by Gucci. A really beautiful spot, in which the model sits on a flower meadow and feels the power of the fragrance. The fragrance seduces with the perfect balance of refreshing delicacy and beguiling florality.
Chanel x Le Film- Chanel No.5
Actress Nicole Kidman presents the perfume "Chanel N°5" by Chanel in this spot. A breathtaking love story, beautiful to dream about.
Dior x Un Rendez-Vous Dior Homme
In this spot actor Jude Law promotes the fragrance "Un Rendez-Vous" by Dior. In it, he's on the phone with a woman he's dying to meet and is already imagining a meeting with her. A striking and masculine fragrance.
Dior x Miss Dior
Actress Natalie Portman presents the perfume "Miss Dior" by Christian Dior. It transmits the timeless elegance of Dior. A fragrance of freedom.
Dior x Dior Homme
Actor Robert Pattinson Introduces the fragrance "Dior Homme" by Christian Dior. It sends a clear message: classic but resolutely modern and elegant. A very masculine fragrance.
Yves Saint Laurent x Black Opium
The perfume "Black Opium" by Yves Saint Laurent is presented by model Edie Campell. Even more provocative, even rockier and even louder. A fragrance for the rebellious women among us. Extravagant, restless, a complex blend of darkness and light, full of feminine sensuality, playful yet irresistibly serious.
Chloé x Love
Actress Raquel Zimmermann promotes the fragrance "Love" by Chloé. An ode to the beauty of a woman. An elegant, confident and lively fragrance.
Dior x Miss Dior Chérie
Natalie Portman presents the women's fragrance "Miss Dior Chérie" by Christian Dior in a romantic spot. A seductive and very elegant fragrance.
Dior x Sauvage
In this spot about the perfume "Sauvage" by Christian Dior, actor Johnny Depp is looking for something magical, something he can't see but can feel. A rough and at the same time elegant fragrance.
Yves Saint Laurent x La Nuit De L'Homme
French actor Vincent Cassel seduces rows and rows of pretty women in the commercial for Yves Saint Laurent's perfume "La Nuit De L'Homme". The irresistible men's fragrance is meant to awaken passion. Created for a man who likes to surround himself with a mysterious aura.
Versace x Eros pour femme
Lara Stone presents in this spot the perfume "Eros pour femme" by Versace. The explosion of passion with which Eros meets his true love. A fragrance inspired by confidence, strength, grace and seduction.
Roberto Cavalli x Roberto Cavalli
Model Elisa Sednaoui advertises the perfume "Roberto Cavalli" by Roberto Cavalli. A wild and seductive fragrance, which is emphasized in the spot. The model roams the aisles like a tiger and leaves everyone speechless with her appearance.
Jean-Paul Gaultier x Le Male Classique
Model Jarrod Scott and model Sara Sampaio present here the perfume "Le Male" by Jean-Paul Gaultier. They play a pair of lovers who find each other. A perfume that breaks conventions. A game of daring, tenderness, power and sensuality.
Dior x Dior Addict
Model Sasga Luss promotes the perfume "Dior Addict" by Christian Dior. An incredibly beautiful and colorful spot. A casual beautiful and seductive fragrance.
<h2 id=""acqua">Giorgio Armani x Acqua di Gioia</h2>
Model Emily Didonato presents the fragrance "Acqua di Gioia" by Girgio Armani. The fragrance exudes all the emotions that nature and the sea release in our soul: carefree joie de vivre, sensuality and naturalness. A great fragrance and a great spot.
Estée Lauder x Modern Muse – Le Rouge
Top model Kendall Jenner introduces us to the fragrance "Modern Muse- Le Rouge" by Estée Lauder in this spot. With great confidence and elegance, she walks through the streets and attracts all eyes on her. "Modern Muse- Le Rouge" is a floral, woody fragrance and a luxurious composition that brings out a woman's confidence, style and creativity.
Dior x Dior J'adore
Actress Charlize Theron promotes the flowery perfume "Dior J'adore" by Christian Dior in this spot. An elegant and beautiful spot, in which the actress pulls on a silk scarf up to a roof.
Dior x Joy
Actress Jennifer Lawrence is also featured in a commercial for Dior. In the video for "Joy" she floats in the water like a mermaid and enchants us with her blue eyes, which are as blue as the water itself:
https://fivmagazine.com/wp-content/uploads/2016/01/top-werbung-werbespots-parfum-eau-de-cologne-herren-damen-tv-spots-liste-tipps.jpg
500
1080
Stephan
/wp-content/uploads/2023/08/fiv-magazine-logo-news-influencer-fashion-interior-travel-real-esates.svg
Stephan
2020-08-04 15:47:08
2020-08-04 15:47:08
Best TV Commercials & Videos: Perfume & Eau de Cologne – Top List