Advertising agency Berlin, Hamburg, Munich & Cologne – The best agencies in Germany
Advertising agency in Berlin, Hamburg, Munich, Düsseldorf and Cologne – Creativity is at home in Berlin. From the lively start-up culture to the large companies that are also represented internationally. Hamburg is the Mecca of online shops, Munich presents itself as an international city and in Cologne Düsseldorf poses the media world around YouTuber but also fashion can be admired a lot, for example in Düsseldorf on every fashion show. In every big city there are start-ups and young entrepreneurs who are looking for an advertising agency. For the first time ever! But especially for start-ups and small companies it is difficult to find the right advertising agency at the beginning. If you have no experience with design, website, online shop and print media, you are of course completely overwhelmed by the first search! What should I look out for at the advertising agency search? What mistakes can I make at an advertising agency? Whether fashion company, nutrition or real estate, trust is important when it comes to cooperation. So that you are not completely overburdened with the search, we have made ourselves once for you on the search for good advertising agencies in Berlin. Before we have our recommendations in a clearly arranged list for you, we would like to take another look at the work of an advertising agency. What does an advertising agency do?
What does an advertising agency do?
When you start your project in Berlin or are in the agency for your first consultation, the first thing you need to do is define your goals. If you want to learn more about the work of advertising agencies, you will find here a large overview of all the services of an advertising agency:
Define goals for concept and strategy
What is really important for you and your company, product or service? What are the key figures you want to achieve? Is it 10000 followers on Instagram, 5000 sales in the online shop by the end of the year or 1000 new registrations in the gym? One with the right definition of goals, an advertising agency can create a coherent concept. This concept then deals with various components. First of all, it is always about brand building:


Germany - Spain - USA
How is your brand perceived by strangers?
How is your brand perceived by your customers?
How is your brand perceived by interested parties?
How is your brand perceived by employees?
What image do you convey to the press?
Here, too, the definition of Goal 1 helps to form a clear and coherent concept from which one can then draw the strategy, which media will be used and how?
Corporate design to content marketing and advertising text
When we look at the work of an advertising agency in fast motion, then you usually always start with the corporate identity, including brand development and design. From the logo to the advertising text. Advertising copy should not be understood as an advertisement but as a strong compression of your business model.
While you know your business idea inside out, it is difficult for new customers to understand the advantages of your business idea within one or two seconds, more often than not you don't have in advertising. On the contrary, your potential client won't take time either, because he or she doesn't have to. There are enough competitor offers that place advertisements that are exactly optimized for the target group. The competition is well set up and accordingly you have to position yourself with your business idea. The advertising agency helps you to compress the advantages so that your business model can be explained in three points. Imagine a very simple best practice example of how a video look would be explained by your business model, in 10 seconds question mark you have exactly three scenes and exactly three key points. These describe
The problem
The solution
The advantages
The compression of a good advertising agency in Berlin can be described in the same way. After the message is clear and concise, it's time to develop the corporate design.
Why Corporate Design?
Corporate design helps with recognition. In simple explained, you surely know many logos yourself, which you could recognize from hundreds. Think, for example, of a large fast food chain. Most likely you will now have a big golden m in your head. Now when you think of a make of car, do you happen to have a star in your head or a horse? Typical brand symbols for well-known car brands.
In the field of fashion it is even easier to explain with the Berlin city centre. Real estate on Kurfürstendamm or Friedrichstraße is rare. Here fashion companies line up after fashion companies, those who are new to the city, perhaps still from the countryside, are quickly overwhelmed in the sign forest. Now well-known brands help. The decision as to which business to go into is made within a few moments. Well-known brands help us to identify and give us a familiar feeling. Most likely, we will enter the shop that has played us most often with advertising that we remember as positive.
And right from the start it starts, a distinctive logo with recognition value ensures that customers can quickly identify with the brand. They build up a good feeling and may become regular customers faster.
Thus the concept of corporate design runs through the entire business life, from business cards to image brochures to outdoor advertising. Of course also in all digital media, from social media networks like YouTube, Facebook and Instagram to online shops and websites.
Advertising Agency 2.0: Inside CXMXO – Success Story
CXMXO – Who?! The advertising agency for fashion & digital media! This agency provides High Fashion & High Quality Look! CM Models (CXMXO Media Group) is not only about models. Branding and awareness are the big topics, especially in times of digital media. What makes them special is that they have achieved a lot in just a few years. Since its foundation in 2015, the agency has grown rapidly and today works with international clients in America, Europe and Asia.
Web site, online shop and search engine marketing
Nowadays, websites and online shops play a central role in the commissioning of advertising agency experts. All the studies show that online trading is booming. Not only since months and years but since the internet exists. More and more companies are constantly changing in the field of digital marketing. Its it coach companies for journeys, supermarkets which operate now food on-line trade or also bicycles, which are flexibly in each large city, naturally also in Berlin bookable. It doesn't always have to be the classic online shop!
Growth in online trade: Shipping boom
An end to growth is not in sight.


More statistics can be found at Statista
When booking advertising agencies, it is important to obtain various offers. You should pay attention to the following:
Tips for booking an advertising agency for online shops and SEO
Get comparison offers from several agencies, many advertising agencies are extremely overpriced, so you can compare on your own
Let us give you a list of the services that are included in this package and services that you have to pay extra, so you can plan as a precaution
Show reference projects and get keywords, search queries for which the advertising agency reached page 1. The shorter and the more general the search term, the better point "Hotel Berlin" would be extremely good, "Sportfachhandel Berlin-Prenzlauer Berg" would be good and keywords, or search queries like "Pflasterstein Händler Berlin" would be less impressive
Our last tip for advertising agencies, when consulting you should have a contact person not three, after all you pay every working hour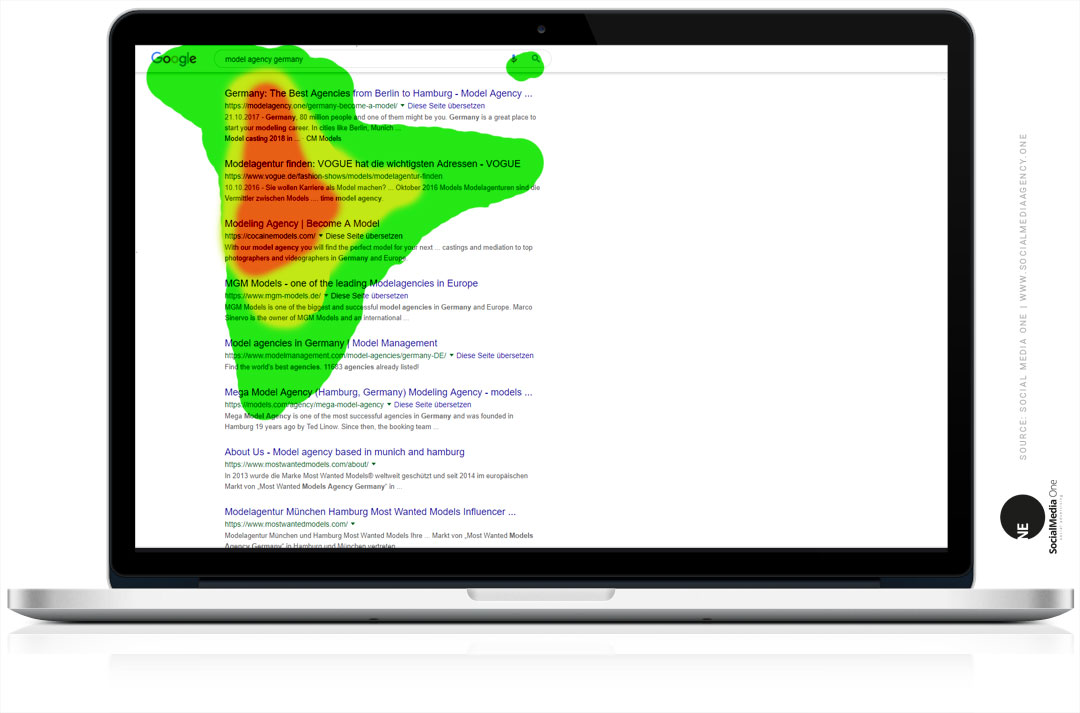 If you want to learn more about the work of advertising agencies, you will find here a large overview of all the services of an advertising agency:
Performance and service of an advertising agency – Overview
Cooperate Design – design and recognition
Content Marketing – Content with added value
Communication – advertising copy and PR
brand – structure and presentation
POS Material – Equip business premises
Print Advertising media – sales-promoting information
Production – photo and video material for advertising
SEM – Search engine marketing (SEA, SEO)
Social Media – Marketing on YouTube, Facebook and Instagram
Webdesign – Responsive design for website and online shop
Webshop / Online Shop – Your digital marketplace
https://fivmagazine.com/wp-content/uploads/2019/04/werbeagentur-berlin-hamburg-koln-dusseldorf-muenchen-design-shop-seo-marke-konzept-strategie-liste-empfehlung-ranking-deutschland.jpg
560
1080
Stephan
/wp-content/uploads/2023/08/fiv-magazine-logo-news-influencer-fashion-interior-travel-real-esates.svg
Stephan
2019-07-25 17:03:41
2020-11-10 16:10:46
Advertising agency Berlin, Hamburg, Munich & Cologne – The best agencies in Germany