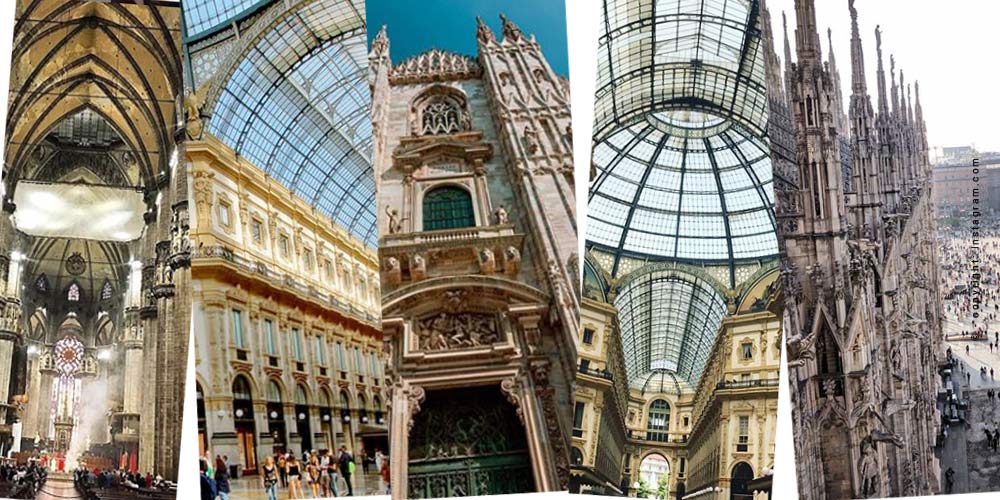 Modeling in Milan: Model Tips, Application Process & Castings in the Fashion City
Modeling in Milan – This is the dream of many young girls. The fashion metropolis Milan offers many international models an incredible starting platform. Jobs in Milan range from Fendi to Gucci and here newer models often get a chance to work with big names. Between the famous landmarks, you can often spot familiar faces in Milan, as the city is a real hotspot for celebrities.
Modeling in Milan? Application & Test Shooting
Super fast…. Apply, good shoots, good photographers, quality of quanitity. Patience, confidence…
However, to move to Milan you need certain skills. This chance is often unique and hard-fought, because the places are limited. We talked to Klara, a model from Cologne who has already modeled in Milan. She told us something about the application process, her career and her stay in Milan.


Germany - Spain - USA
Application process & first experiences
Klara has been told before that she should model. She applied online via the website, sent in pictures and was then invited. She was able to convince the bookers and after one month at the agency she already had her first shooting. Together with the photographer Oliver Rudolph she has now shot her first pictures for her model book.
Milan: Model agency, castings & everyday life
In September 2019, the young model traveled to Milan. This was her first trip alone and therefore she was very excited. However, she revealed that the positive feelings clearly outweigh with her. Of course, she first had to find her way around a bit after landing. Klara just let everything come to her in Milan.
"Milan was an incredible experience"
Model agency in Milan: the first meeting
From the airport she makes her way alone to her agency. With suitcases she made herself first something familiar with the city and arrived at the agency she met her booker. First they should get to know each other and Klara got her keys to the apartment. She also got her model book, which was filled with pictures she had taken in Germany before. Klara describes the team as very friendly and warm.
And it started as soon as she had a day's rest. She shot Polaroids for clients and had a strict schedule with many castings thanks to Fashion Week. Armed with her model book and sedcart, she ran from casting to casting and had to quickly find her way around the fashion metropolis.
Meeting with booker
Key for the Model WG
Handover of the model book
Shooting Polaroids for clients
Milan from above: Video
Castings in Milano: How does it work?
The young model had not attended any castings in Germany, because here it is more common to be booked via direct booking. In Milan, however, she received several mails with addresses every day and went to hundreds of castings. There she usually found a long queue of pretty girls, whom she often saw again at other castings.
At these castings Klara tells that she often had to wait a long time. When it was finally her turn, it always went differently. But every time she had to hand in her model book and her setcard. At some castings she also had to walk, sometimes she was asked a few questions and if it went really well, she was even allowed to try on clothes.
Long queue
Many pretty girls
Hand in model book and setcard
Run
Answer questions
Try on clothes
Everyday life in Milan: Gym, Castings & Model WG
I also asked Klara about her everyday life in Milan. She told me that her days were always different and varied, but usually had the same structure. After getting up, she would first have breakfast and then get ready.
Either in the morning or in the evening she made her way to the gym. Every day she had a list of castings she had to attend and in the evening she spent time with her roommates. Sometimes they cooked together, sometimes they just let the evening end together.
Breakfast
Get ready
Gym
Castings
Cooking with roommates
Find out how models do their makeup for everyday life in this video. Here you will find many tips for the effortless look.
Fashion shows, castings and requirements
Klara also told me about her first experience at a fashion show. Behind a fashion show is of course a lot of work. Before a fashion show there is a casting, followed by a fitting where the models can try on the clothes. Klara reveals that she herself didn't realize what was in store for her until she sat in the make-up.
While she was standing in line she was very excited but when she took her first step on the catwalk all the excitement just fell off her. Her mind went blank and she just focused on the show. She compares this excitement with a presentation in school, before it is always worse than once you have started.
Milan requirements: measurements, bust and size
The requirements are not very different from the requirements in Germany. Of course, catwalk models are expected to be different than commercial models. The measurements can vary, but Klara confirms that the ideal measurements for a catwalk model are 90-60-90. The bust size is the least important thing. For commercials, measurements and height are not that important, but as a runway model you should be between 1.75m and 1.80m tall. 1.78m is the ideal height for a model.
Dimensions: 90-60-90
Breast is not so important
Size: 1.75-1.80m
Dimensions and size are not so important for commercials
In this video you see how to take your measurements correctly. Important is chest, waist, hips and torso.
Plans for the future – London & Paris
Klara hopefully has a great career ahead of her, so I asked her what her next goals are. She told me that her dream is to model in London. Of course Paris would also be a great option, but the charm of London captivated her more.
3 Tips for Model Beginners
I also asked Klara for tips for girls and guys who want to become a model. First of all it is important to find an agency where you feel comfortable. Klara thinks it's important not to compare myself with others and not to take rejections personally. This job is based on appearance and if you are not booked, it is often because the type is not wanted. If a blonde is wanted, then a brunette is rejected.
Find a good agency
Do not compare yourself with others
Do not take rejections personally
https://fivmagazine.com/wp-content/uploads/2019/08/beitragsbild-city-tour-stadt-trip-mailand-italien-milan-stadt-restaurant-bar-essen-trinken.jpg
500
1000
Lisa-Marie
/wp-content/uploads/2023/08/fiv-magazine-logo-news-influencer-fashion-interior-travel-real-esates.svg
Lisa-Marie
2021-01-02 12:40:56
2021-01-02 12:40:56
Modeling in Milan: Model Tips, Application Process & Castings in the Fashion City