Ladies' watches: Fashion trends for the year 2019
No year passes in which watches do not represent an important accessory to the outfit. Sure, watches have to fulfil their purpose, the display of time – but who said that you shouldn't look fashionable?  Year after year there are always new trends in the field of watches, and we at FIV have summarized the most important trends for the year 2019 for you, so that you are also this year with your wrist an eyecatcher!
The top 6 brands among women's watches
In the meantime, it is no longer just a question of a watch being functional. A watch should also look good, because it is not only practical in everyday life, but it can upgrade or complete a whole outfit. Whether leather, fabric or metal – ladies' watches come in an infinite number of variations. Here we show you the top ladies watches, which not only look good, but are also available at affordable prices!
Casio – Retro is back!
The classic among digital watches! With the Casio Classic watches, the trend from the 80s is back and has established itself again in today's world with its unchanged simple design. The Classic Collection includes the A1 series, the B6 series, the F-91 series and of course the LA series. So if you like retro or nostalgia, the Vintage collection of Casio watches is for you.


Germany - Spain - USA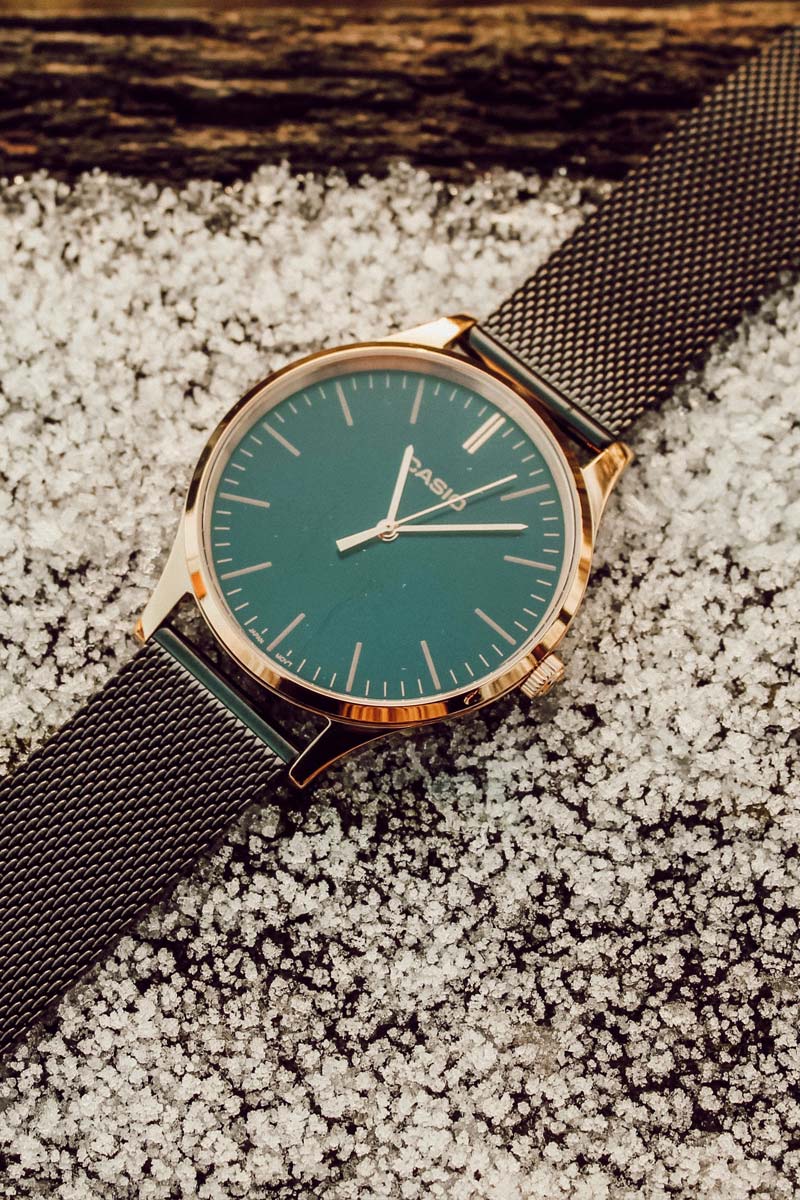 Fossil – Sporty and elegant
Timeless, stylish and something for everyone. Fossil has not only made a name for itself with its watches, but also serves areas such as handbags, leather goods and clothing. It is no wonder that Fossil is one of the big names in the fashion industry, because it produces for brands such as Burberry, Michael Kors, DKNY and Marc by Marc Jacobs. Among the classics among the Fossil ladies' watches are the models "Scarlette", "Tailor Mini" and "Carlie". But Fossil not only makes classics, but also smartwatches, which not only look totally stylish, but are also super practical! So if you want to jump on the bandwagon of digitalization, but want to look good at the same time, you can't do without a Smartwatch from Fossil.

Skagen – Danish attitude to life
The established watch and jewelry brand from Denmark was acquired by the Fossil Group in 2012 and will continue as a private label. The simple design can also be found to some extent in those of the fossil watches, but Skagen is relying on more minimalism in the smart watches and the classic watches. This means that the watches not only look totally modern and aesthetic, but can also be combined so well with anything! So anyone whose motto is "less is more" has hit the right nerve with Skagen.

Junghans – Innovation from the Black Forest
The "Max Bill" model in particular is a very special treasure among Junghans watches. The watches designed by the architect Max Bill have remained almost unchanged since their creation in 1961 and are a real eye-catcher on every woman's arm, especially thanks to the numbers he designed especially for the watches and the curved glass. Junghans watches combine the art of German watchmaking with timeless design and distinguish their success story particularly through their constant striving for precision.
Rosefield – Dutch Individuality
Sporty and elegant. These are probably the two words that would best describe Rosefield's watches. In its designs, the Dutch brand focuses on an elegant, unobtrusive yet glamorous style. If you are worried about having to spend a small fortune on your watches, we can reassure you – Rosfield watches are not only super chic, they are also available at affordable prices. The watches from Rosefield are indispensable for the woman with style!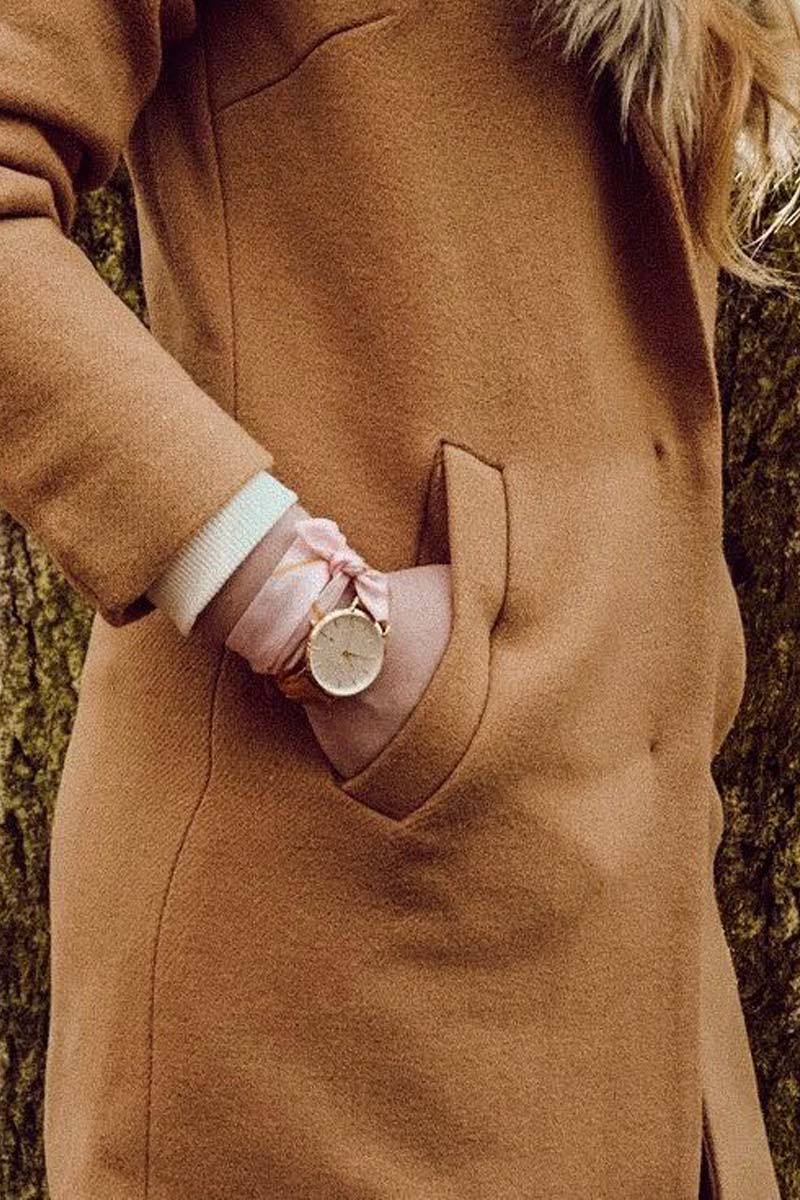 Michael Kors – Luxury in classic look with modern designs
The right watch for every need. This is how it looks at the fashion group Michael Kors! For some time now, the brand has stood for fashion watches, jewellery and clothing and enchants the fashion world with its fashionable and elegant designs. The watches are not only trendy, but also an absolute must for every fashionista. Every year, urban chic from the world metropolis of New York shapes fashion trends all over the world. So if you like elegant or stylish designs, Michael Kors will definitely get your money's worth!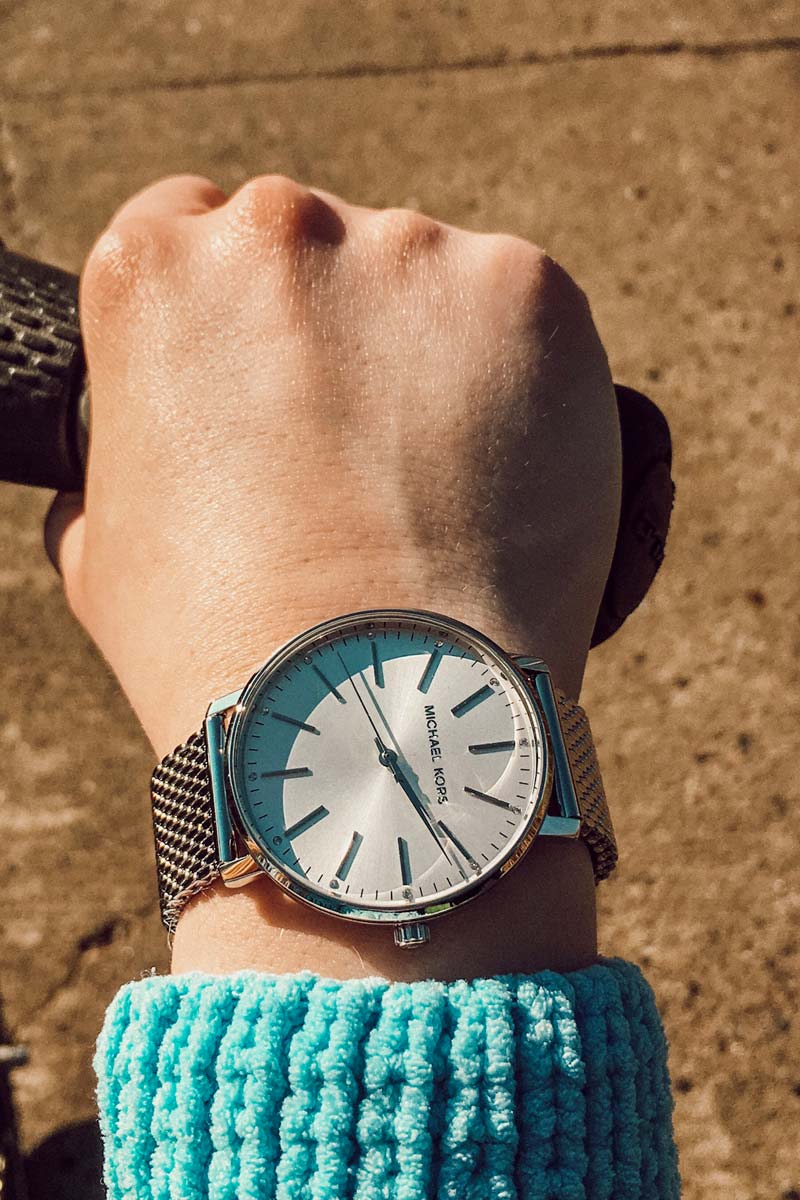 Daniel Wellington – The Current Zeitgeist
Since a few years the brand Daniel Wellington inspires the world with its watches! Whether metal, leather or mesh, with the reduced designs of the watches, the fashion world was decisively influenced by their trends. Be it sporty, business or simply classically modern, the watches fit every occasion and can be combined as desired with their removable bracelets and offer a large selection of varied variations!

The jewel on the arm – the watch as a perfect gift
Necklaces, rings and earrings are not the only pieces of jewellery a woman is happy about. Watches are becoming increasingly popular as a gift for women. But if you want to give a watch as a present, you will have to ask yourself the usual questions: How expensive should it be? Which model fits best and which colour would the beloved like? But who thinks now that a clock is unimaginative is wrong! Of course, it doesn't take much creativity to think about the model or the colour of the watch, but a watch can also be something very special and personal. This is because a good watch is not only durable and valuable, but you can also have it engraved and thus make it something very individual. So if a man wants to give his loved one a clock as a present, he should in no case do without these colour trends for 2019!
Which colors does woman wear on her wrist in 2019?
Whether striped, leather, or the classics like gold, silver or rose gold: There are no limits to the imagination for the bracelet of the watch! Those who want to make a statement with their watch in 2019 should definitely consider these colours and patterns. The classics among the materials and colours: silver, gold and rose gold. Women can't do anything wrong with these colors. Due to their endless combinability and their timeless classicism, the colours are a must in every wardrobe! However, if you can't make friends with the metal watch bands, you might want to consider other materials. An endless trend is and has always been leather! But not only the typical colours of the leather bracelets such as black or brown are an absolute hit. This year women wear muted colors on their wrists, and are still an eye-catcher! So if you don't want a brown or black leather strap for your watch, the trendy colours such as light grey, white, pale pink or light blue are just what you need. For some time now, however, materials such as Mesh have been indispensable among clocks. The good thing about this material is not only the high air permeability of the bracelet, but also the infinite color combinations! Whether two-tone striped like red and blue, pink and white or three-tone like blue, white and pink, the combination possibilities are endless. Of course, there are not only striped mesh wristbands, those who prefer it monochrome will of course also find it. With the monochrome watch straps are like both striped colors like red, blue, white, or pink totally announced and can be combined arbitrarily!
What are the trends for 2019 in the ladies' watch sector?
Not only the material and colour of the watch are important, more and more people want a watch that is affordable, yet durable. If you want a long-lasting watch, you don't have to invest thousands of euros in one nowadays or wait for your grandma to inherit her precious watch from a long time ago. Meanwhile there are enough watches, which are within an affordable price range and yet are durable. Anyone who says to themselves that they can't get enough of the timeless trend of watches must once again be an absolute trendsetter this year with the small accessory on their wrist!
https://fivmagazine.com/wp-content/uploads/2019/04/beitragsbild-damenuhren-trends-2019-sommer-cluse-casio-fossil-skagen-junghans-rosefield-rosa-leder-gold-silber-influencer-uhr.jpg
450
900
Clemence
/wp-content/uploads/2023/08/fiv-magazine-logo-news-influencer-fashion-interior-travel-real-esates.svg
Clemence
2019-04-17 11:25:01
2020-11-10 15:03:42
Ladies' watches: Fashion trends for the year 2019