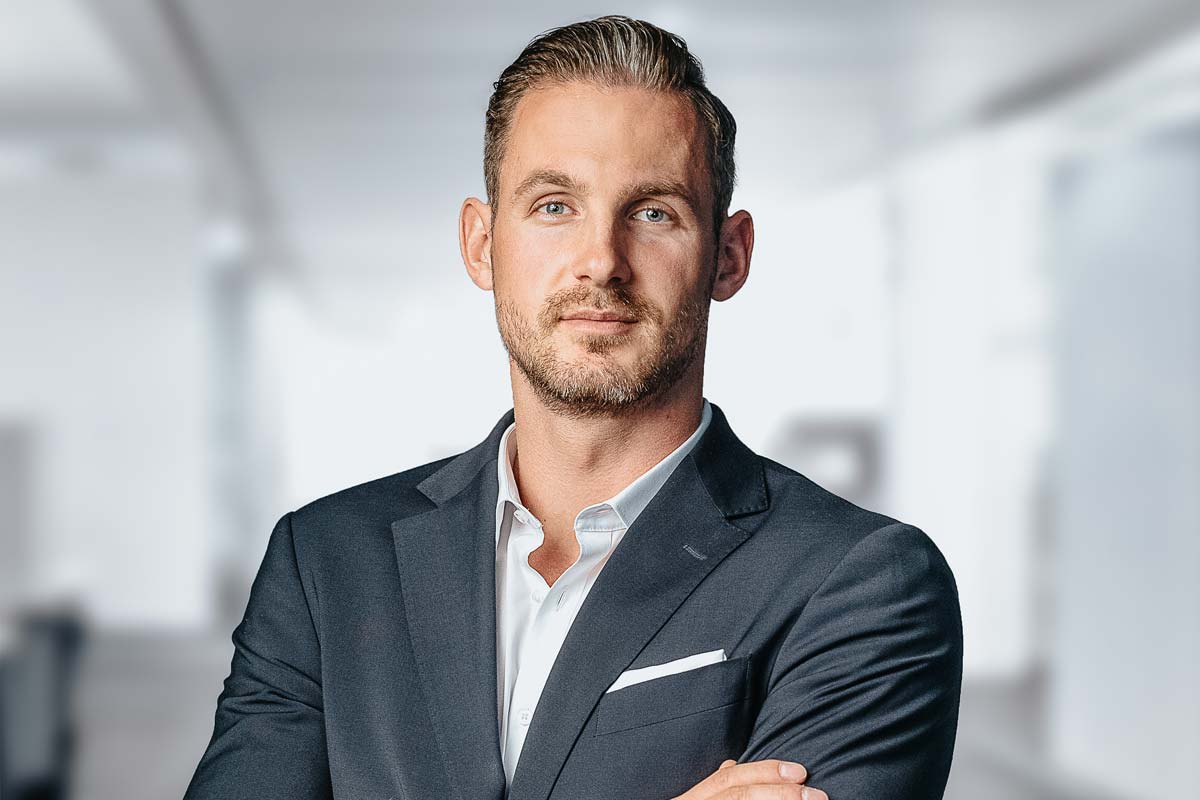 Real estate agent interview Hamburg: Thorben Andrich about buying real estate, costs and popular districts in Hamburg
Real Estate Agent Interview Hamburg – Thorben Andrich is the founder and managing director of Redhome Immobilien GmbH, which focuses on investment and residential real estate in Schleswig-Holstein, Hamburg and northern Lower Saxony. After his initial training as a landscape gardener, an accident forced him to restructure his life. His training as a wholesale specialist was followed by a degree in real estate in 2016. However, he has been working in the real estate industry since 2013. Thorben Andrich talked to us about popular districts, costs & taxes, as well as financing options and the Hamburg real estate market. Benefit from the know-how of the expert and learn more about the real estate market and Hamburg!
Real estate agent T. Andrich about Hamburg real estate market
Thorben Andrich is the founder and managing director of Redhome Immobilien GmbH and, as a young and modern real estate company, has made it his mission with his team to score points with expertise and communication at eye level. They are not only experienced in the Hamburg real estate market, but in the entire region around Schleswig-Holstein, Hamburg and northern Lower Saxony. The expert talked to us about his most exciting projects, costs, financing options, investments and popular districts in Hamburg.
Which properties do you particularly like to broker as an estate agent?
FIV: Before we go into the many details of the city: as a real estate agent in Hamburg, what type of house/apartment do you most like to broker? Are there any favourites, for example the normal 3-room apartment, the loft or rather the luxury property on the outskirts?
Andrich: I think that every agent likes to sell luxury properties, it's different prices and often highly interesting personalities that you get to meet, and you always have to adapt to new people. With our in-house photographer, we have the opportunity to work very flexibly and present the property accordingly. Especially with luxury properties this is very important.
But also the classic 3-room apartment is presented by us accordingly, we make no distinctions. We are very self-critical and even a "small deal" includes good photos and a great exposé. Our goal is to pick up the customers with the exposé and even if we do not come into business, perhaps to be recommended.
FIV: What was the most exciting or beautiful property you remember from your years as a real estate agent?
There have been many great deals, but I always like to tell the story about one deal. It was an apartment building where I had been in regular contact with the owner for over 2 years. He was unable to get the price he wanted to put himself on the market for over two years. We kept talking very nicely and I often offered to take care of it for him. He would often call and ask all sorts of things and I would always help him along, even though I knew that if he sold the property himself, I would come up empty. At one point he called me and offered to let us show his house to our network clients.
After the exchange of documents and the photo session, we have created an exposé and offered the property to the appropriate customer from the network. The following weekend we visited the property and the following Friday we went to the notary. The seller received his desired sales price and the buyer was very happy to pay us the brokerage fee, because he knows that we always call him again for suitable properties. The buyer has since become a very good friend who has bought another investment property from us. The seller also came back to our office after 6 months and asked us for help regarding a planned new building. This example shows quite well how we work and what is important to us. We are happy to go the extra mile and convince with our service and expertise. Brokers who only want to make a quick buck will not be successful in the long run.
We see ourselves as a classic service provider and view every transaction and every contact in the context of a long-term cooperation. Especially with investment properties, this idea pays off time and again.
"If you're a broker who just wants to make a quick buck, you're not going to succeed in the long run." – T. Andrich
Where should you move to in Hamburg? Districts for Singles, Families & Co.
FIV: The majority of our readers are buying a property for the first time. So that our readers have a direct insight: If someone newly moves to Hamburg and asks you as an expert in Hamburg the question "where should one move to?", which districts would you recommend?
Andrich: This is not an easy question to answer, because there are certainly different approaches and ideas. If I may take myself as an example.
Single / career-oriented? : Sternschanze, St. Pauli, Winterhude, Uhlenhorst, St. Georg, Eppendorf
Networking is the name of the game and extremely important, especially in this day and age. With social media (Instagram, Facebook, Xing, LinkedIn, etc.) there are endless possibilities to go to networking events and exchange ideas. Probably the most popular districts that offer a mix of networking, scene and fun are (Just to name a few): Sternschanze, St. Pauli, Winterhude, Uhlenhorst, St. Georg and Eppendorf. Here you meet the young entrepreneur as well as old hands and in general you have a very special mix. Each district has its own charm. Due to the central location, you can reach every district very quickly. I have lived here and have met many great people.
Families with child(ren)? Lokstedt, Schnelsen, Eidelstedt, Poppenbüttel, Groß Borstel, Alsterdorf, Langenhorn and many others.
The central locations in Hamburg also offer great opportunities for families with children. Nevertheless, young families tend to move to the outskirts of Hamburg. Here you get a little more m² of living space for your money and that makes quite a difference. Popular districts are for example: Lokstedt, Schnelsen, Eidelstedt, Poppenbüttel, Groß Borstel, Alsterdorf, Langenhorn and many others. It simply depends on what people can afford and want.
Wealthy people (property prices over 1 million)? : Rissen, Blankenese, Ottensen, Wellingsbüttel, Duvenstedt, Klein Flottbek
The 1 million euro mark is quickly cracked in Hamburg. Around the Alster it goes particularly fast, but also the city districts that are far away from the Alster are partly very expensive, or have become expensive. Examples: Rissen, Blankenese, Ottensen, Wellingsbüttel, Duvenstedt, Klein Flottbek.
Costs, rents & prices in Hamburg: Estimation from a professional
FIV: What costs should one expect in Hamburg when renting, and more importantly when buying an apartment or house? How would you compare Hamburg with other cities, and which districts are currently particularly attractive?
Andrich:
Rent: The average rent in Hamburg is currently around 14,-/m².
Apartment purchase: The average purchase price for condominiums is currently around 4,500/m².
House purchase: The average purchase price for houses is currently around 4,200/m².
The prices vary extremely depending on location, size and equipment. Hamburg has a very good infrastructure, endless recreational opportunities. With the Alster and the many parks, this city also has very good recreational areas and is very popular with tourists. Hamburg is large, but still manageable and each location offers different aspects and has its own charm.
The most popular districts are: all districts around the Alster, such as Rotherbaum, Harvestehude, Uhlenhorst, Winterhude, Eppendorf, St. Georg, but also Ottensen, Sternschanze, St. Pauli, Altona, Eimsbüttel and Barmbek-Süd. I could certainly list more, but that would go beyond the scope now.
Hamburg districts for real estate investment? Tips from the investor expert
FIV: Another look at those who want to invest and rent out. As a real Hamburg insider, which district(s) are currently experiencing an upswing and are particularly interesting for capital investors / investors? Which districts are exciting for landlords and investors here?
Andrich: The outskirts of Hamburg currently still offer good investment opportunities. However, a large proportion of investors have already moved to Hamburg's suburbs. This has also led to strong price increases here. As a rule, an investor still wants to exploit potential and achieve returns. A classic investor wants to "park" his money in a property, is perhaps still counting on appreciation and is interested in top locations.
Investors are therefore more interested in urban districts such as: Barmbek, Schnelsen, Stellingen, Hamm, Eilbek or Wandsbek. Larger investors and capital investors tend to focus on, for example: Winterhude, Eppendorf, Uhlenhorst, Neustadt and St. Georg. Each district also has good and bad locations.
"Every neighborhood has good locations and bad locations." – T. Andrich
Real estate purchase & sale with broker or private search: advantages and disadvantages
FIV: According to statistics, well over 50% of all properties in Hamburg are bought / sold with an estate agent. From your point of view: when should one search privately and when should one hire a professional real estate agent for the search? Where are the advantages and disadvantages?
Andrich: If you are a private individual looking for a property in a specific district, you should introduce yourself as a customer to the local estate agents and have a corresponding search profile created. Many offers no longer go online and are offered internally in the customer files. As a private person who is looking for a property, one usually gets nothing of this. In addition, one should place "search agents" with the usual portals in order to be informed about new objects. Filled out customer profiles, with all information, help brokers to decide for customers. In addition, the financing should already be clarified in the rough, in order to be able to act quickly.
Advantages of searching with a real estate agent: You get offered more properties, you may receive exclusive offers and you experience a different appreciation.
Disadvantages of searching with a broker: Usually higher additional costs, the broker also works for other interested parties.
Typical first-time buyer mistakes, and how to avoid them
FIV: As I said before, the majority of our readers are first-time buyers. What are the mistakes that first-time buyers typically make? Conversely, as an expert, what advice would you give to someone buying his or her first property?
Andrich: It is extremely important to be quick, especially with good offers. If you know what you want and are looking for, you can go through a financing with a sample offer. You get so a good feeling up to which volume you can look, and in the case of the cases you can then strike quickly and give the broker a purchase commitment in the inspection, perhaps with a financing confirmation. Also, know how to read different documents. It's best to enquire about different properties and "practice".
Real estate financing: Annuity loans & Co. – options and tips
FIV: What financing options for a property would you most likely recommend in Hamburg – or in general – and what options do first-time buyers have?
Andrich: In most cases, buyers pay at least the ancillary costs themselves. Sometimes it makes sense to include the brokerage costs in the purchase price to make the financing more comfortable. I would generally recommend, for owner-occupied properties, to repay a little more than 2% and to secure the favourable interest rates with a longer fixed interest rate. The classic annuity loan is often used as the financing model. In some cases, it can also make sense to completely finance the ancillary costs – in addition, you should include necessary renovations in the calculation. Financing is a very complex topic and you should look into the possibilities in advance.
FIV: How much equity should you have and what other factors influence financing / creditworthiness? What tips can you give as an expert from your experience?
Andrich: The banks usually want at least the incidental costs to be paid from equity. The interest rates will be better if additionally a part of the purchase price is paid from equity. Whether and how far it makes sense, depends on the buyer and also the property. Here there is no right or wrong.
Service charges & taxes in Hamburg: These are the costs you have to reckon with
FIV: In addition to the purchase price, there are of course also additional costs. A big factor for buyers in Hamburg are taxes. What taxes do buyers in Hamburg have to reckon with when they buy a house on the outskirts of the city or a condominium in Hamburg Mitte/ Hafen-City?
Andrich: When buying a property, a different land transfer tax is incurred depending on the federal state. In Hamburg, for example, it is 4.5% of the purchase price and in Schleswig-Holstein 6.5%. If ancillary costs, such as the brokerage costs, are transferred to the purchase price, the purchase price increases and the land transfer tax also applies to these costs. Further taxes are only incurred in the event of a sale – depending on the constellation and the period of use. (speculation tax)
High prices Hamburg, when is an investment in real estate property worthwhile?
FIV: Rents and purchase prices in Hamburg have risen sharply in recent years. What is the decisive factor driving this development most strongly in the Hamburg property market? Would you currently recommend investing in property or wait?
Andrich: The achievable income in Hamburg is significantly higher than in rural regions such as Dithmarschen, for example. Young people in particular move to Hamburg to study and pursue a career.
On the one hand, it is the growth from the other regions that is causing prices to rise, and on the other hand, the favourable interest rates have made it possible for people with not so high incomes to purchase property in Hamburg. Hamburg is one of the most popular cities in Germany. In principle, I would always advise to own property, but only with the right income. The relationship to the value of the property and the income must fit and should be sustainable.
Tip: Luxury condominiums in HafenCity Hamburg – The Crown
Pure luxury: this is what the new residential tower "The Crown" in Hamburg's HafenCity promises. Anyone who likes luxury real estate is definitely at the right address with this property. Imagine standing on your balcony, some 50 metres above the Elbe, looking down on the wave-shaped building of the Elbphilharmonie and enjoying the sun reflected in the Elbe, making the water glisten. Doesn't that sound dreamlike? No wonder, then, that almost all of the residential units in the project have already been sold.

https://fivmagazine.com/wp-content/uploads/2021/02/immobilienmakler-makler-interview-profi-experte-tipps-hamburg-haus-wohnung-kaufen-verkaufen-kosten-thorben-andrich.jpg
800
1200
Lisa-Marie
/wp-content/uploads/2020/07/fiv-magazine-news-instagram-youtube-tiktok-influencer-fashion-interior-jewelry-real-estate-tips-help-logo.png
Lisa-Marie
2021-03-01 11:10:26
2021-07-17 17:08:41
Real estate agent interview Hamburg: Thorben Andrich about buying real estate, costs and popular districts in Hamburg