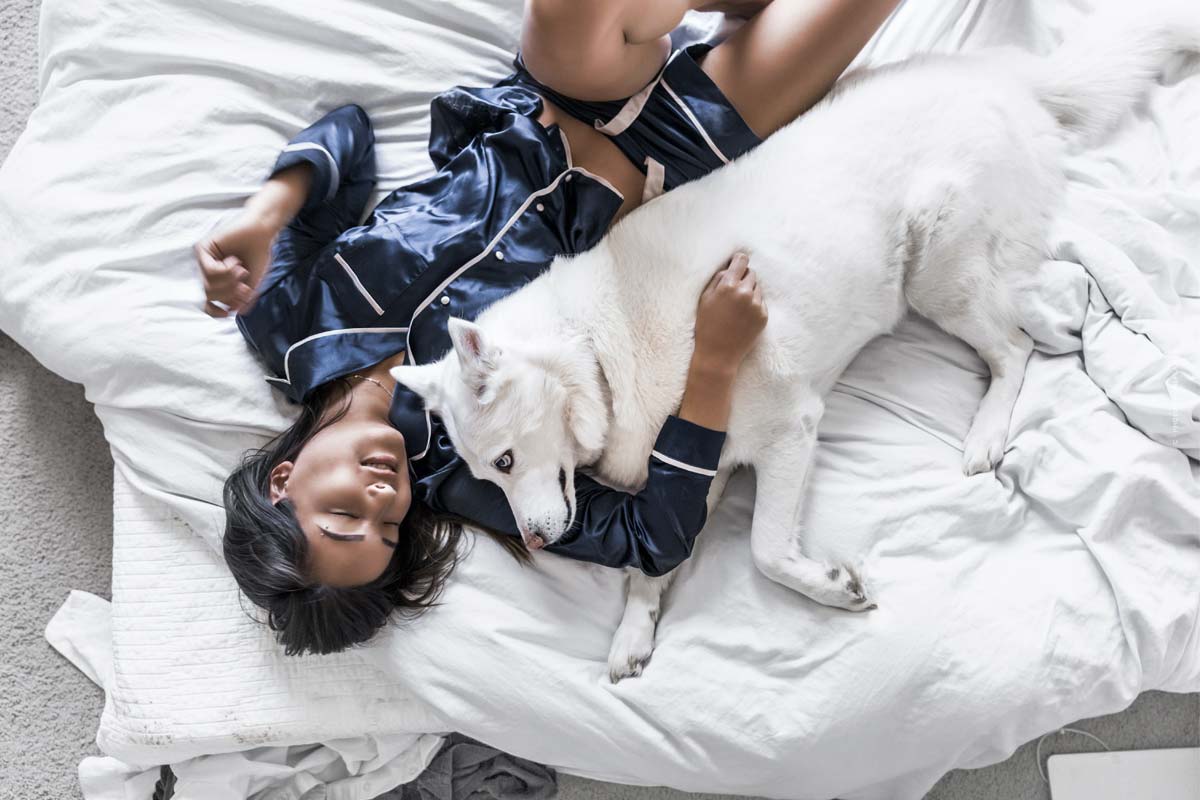 Dog as a pet: requirements, basic equipment, training and dog groomer
Dog moves in! You have decided to get a dog, as a single, with your partner or even the whole family and you are thinking about getting a dog? There are millions of dogs in this country. They are among the most popular pets. Dog breeds like Labrador, French Bulldog, Australian Shepherd, German Shepherd, Golden Retriever, Pomeranian or Chihuahuas. How much does a dog cost? What does a dog like best? How does the dog know that you love him? Many questions, here you will find the answers. From the groomer and the first coat, to dog food (wet and dry), organic alternatives, but also tips on the initial equipment, around the leash, bowl & Co.
Buy a dog?! Prerequisites first
Let's start from the very beginning! First of all, it is always important to think about whether a dog really fits into your life. At the end of the day, a dog is, quite simply compared, like a small child. Little children want to be kept busy all the time! They want to eat, they want to play, they want you to pay attention to them.
Your first dog & puppy: Do you have time?
So if you are going through a stressful period in life, working a lot and maybe even single, you may not have enough time, after all, your dog will easily live to be 12 years old, maybe even 15 years or 16 years old, depending on the dog breed and conditions. Accordingly, you have long responsibility for the little creature. Or, can you create the time? Why? You need to go out several times a day so that your dog learns to do his "business" outside. While we're on the subject, in the first six to twelve months, your puppy will do a lot in your home. Simply because he or she doesn't know how to do it yet. But, your puppy will learn, with enough patience, on your part!
If you can create enough space in your life and take the necessary responsibility, your dog will be a loyal soul with whom you will have a lot of fun!
So that you can prepare yourself optimally for your dog, the tasks and living together, you can find our free guide for dog owners here! This includes top lists, for example for good dog groomer recommendations, as well as checklists, for example for your puppy basic equipment. Continue with our little guide: What happens in the first weeks?


FragranceTip.com by FIV
Buying a dog: Puppy moves in!
Buying puppies – What accessories do you need for your puppy around leash, bowl, sleeping place and food? Every year millions of little puppies are born and find a new home!
Walking the dog, staying alone & Co.
We also have one or two little puppies now: Neppa & Peppa. You are thinking about buying a dog? If you have time to spare and love, then a little puppy is something wonderful. But, what do you have to consider?! Learn here about the daily life with a little puppy: My first day with Peppa (Dwarf Spitz, or Pomeranian puppy), my first week and my experiences. If you're thinking of getting a dog, here are the ultimate tips for the first week with your puppy and a few insider tips, like puppy pads, tips for walking and staying alone – all in the first week!

Tester: Peppa! Our editorial dog
By the way, this is Peppa(Pomeranian), our editorial dog and our official tester. Her main job is to eat and play. That's why she is perfect for the job of the official FIV tester!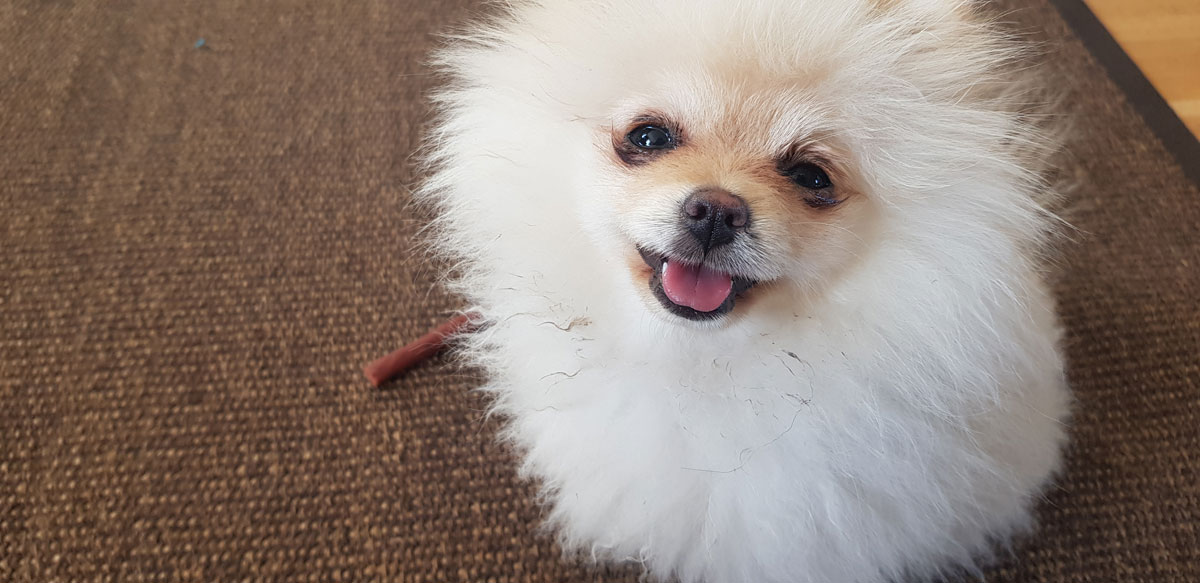 Basic equipment puppy: 6 Must Haves
Buying Puppies: Basic Supplies for Your Dog – No matter what breed of dog or type of mixed breed, there are exactly 6 things you need when buying your first dog or puppy! So to speak, the basic equipment for your puppy and the first days together in the house or apartment.
Food, bowl, leash, collar, blanket, … – Checklist
With this checklist, you have all the essentials! The right food for puppies, two bowls for food and water, a leash with collar and / or harness (safer), toys and very important, especially if you do not have a garden or live on the first floor: Puppy Pads! Learn all the essentials here, with tips for times to eat and other interesting checklists for beginners and novices. Simply explained and free! Here's the nuts and bolts for the first trip, from breeder to home, and the first few days with your puppy, from my experience.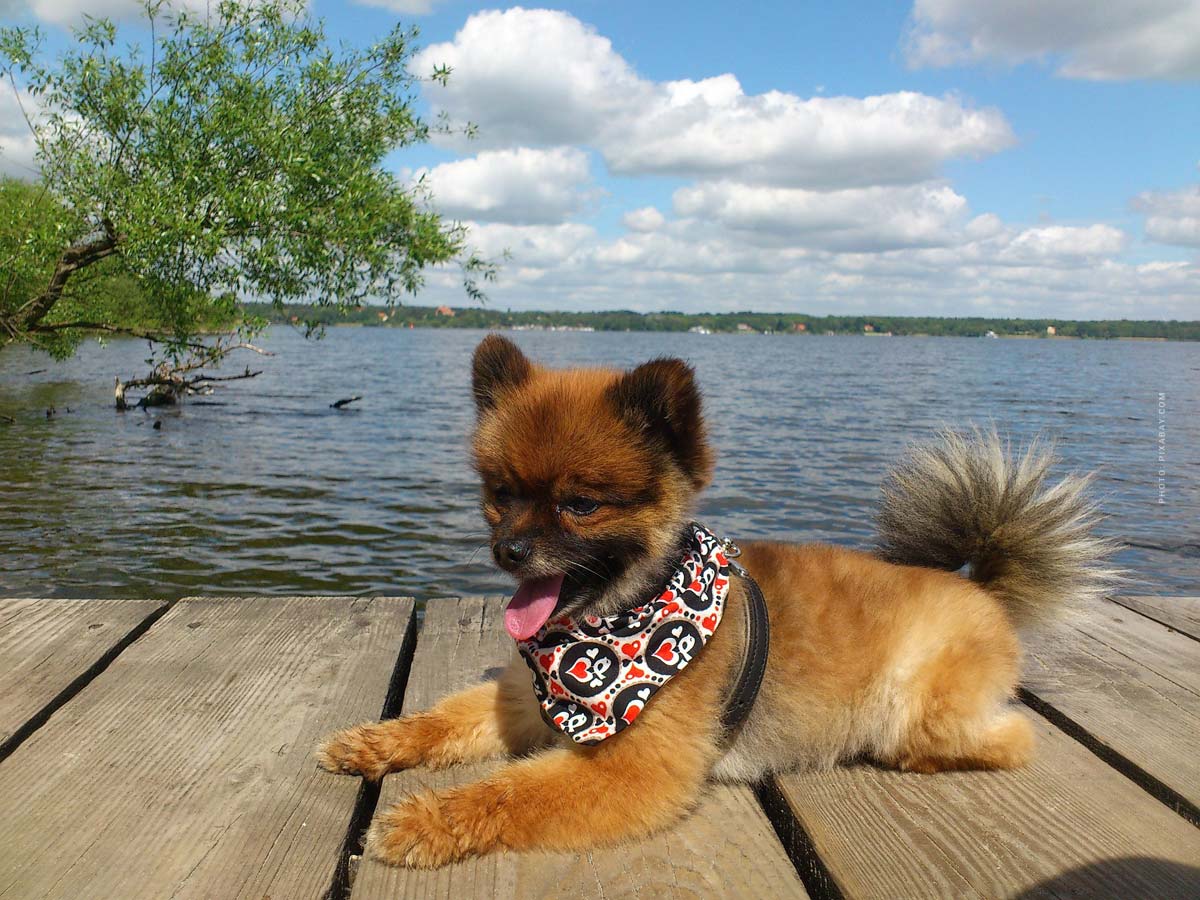 Dog food: wet food, dry food, treats
Dog Food – What is the best dog food on the market? What is the best dry / wet dog food? Which snack is the tastiest? I'm on the hunt for tasty snacks for my puppy pretty much every weekend. Since I've basically bought out my favorite dog specialty store a few blocks away, I've been on the hunt online. Here I am collecting new, interesting brands and snack ideas for you. My puppy is currently 5 months old, so you'll be discovering more here as time goes on!
Organic dog food?! Small test
Everyone loves organic, but does my dog? Food for your dog has effects on the coat, but also on digestion, well-being and energy, whether puppy or older dog. Organic is an important topic for many, it's about farming methods and animal welfare. But it is also about taste and a better feeling when buying. That's why I also like to buy organic products at a fair price. Now the question: Are there also good organic alternatives for dog food and snacks? With this question I came to Yarrah. Yarrah is the largest supplier of organic dog food. Summer is starting and by now my dog has had enough of the supplies from the supermarket and pet supply store. So I need some new treats and snacks for my dog, in my pantry. This week I ordered from Yarrah for the first time, and everything arrived today. What can organic from Yarrah do? Our little taste test!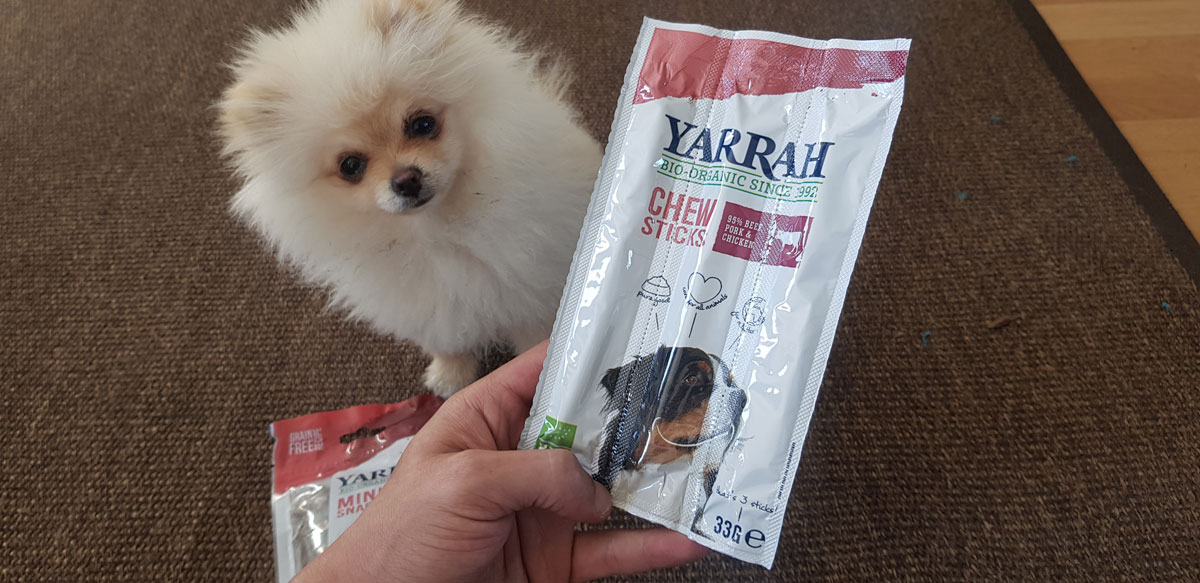 Dog groomer: tips from a professional
The way to the dog groomer of your confidence, belongs to the absolute basics for dog owners. Especially for puppies that still have a top coat.
Dog groomer: first dog, puppy, procedure and training
Dog groomer – The first dog, the first encounter every new dog owner of longhair or shorthair dogs asks himself the same question. When do I go to the groomer? Do I need one at all? We asked our dog expert and asked these questions. Here you will find out everything from getting used to a blow dry, training to a trial day. So that you can distinguish between wire hair, rough hair and smooth hair with your puppy so that your dog gets the perfect care to the fur.

Dog groomer near you: Tips and no-go's!
Dog groomers near you – The cooperation between the dog, the owner and the groomer is the be-all and end-all if you want well-groomed fur for your dog. However, many don't even know how to find the perfect groomer for themselves and their puppy. The choice is not big, but there are huge differences between the dog salons. However, since cooperation and trust is the most important thing when choosing a groomer, we asked our dog groomer for her top tricks, no-go's and experiences.
Dog Fur & Dog Breeds: Differences
Labrador, Chihuahua, Miniature Spitz or German Shepherd – here you will find the most important facts about undercoat, coat and care from our dog groomer. We have grabbed the most popular dog breeds and have taken a short statement from our expert for you. Learn even more about dogs and your dog!
Interview with our FIV expert
Dog hairdressers in Cologne – We have met one of the best dog hairdressers from Cologne and a small interview with the owner and expert of the salon Fellgeflüster. She tells us how she came up with the idea to open a dog salon in Cologne. With YouTube videos she started to build up her small business and to teach herself everything about undercoat to the perfect cut. At the age of 30 she founded her own salon Fellgeflüster. Now she has built up her regular customers in her own shop has her own insider tip and has a selection from pink harnesses to cute duck leashes.
Pomeranian / Dwarf Spitz: Q&A
You want to buy your first puppy? Maybe even a small Pomeranian for you or your family? Then you surely have many questions! Here you will find the answers, among others to questions like "how much does a Pomeranian cost?", "what do you have to look out for in a Dwarf Pomeranian?", "how much does a Pomeranian shed?" and "how do you groom a Pomeranian?". – First of all, Pomeranians are really cute as sugar. Grown up they are only 25-30 inches tall and as a puppy, barely a handful of dog. Walking, peeing, Pomeranian care, our little guide to your first puppies!

https://fivmagazine.com/wp-content/uploads/2020/11/nachtawaesche-schlaf-negligee-pyjama-fleece-baumwolle-polyester-tipps-stoffe-stil-bettwaesche-schlafhygiene-bett-frau-hund-nachthemd.jpg
800
1200
F_kinski
/wp-content/uploads/2023/08/fiv-magazine-logo-news-influencer-fashion-interior-travel-real-esates.svg
F_kinski
2021-07-22 13:03:27
2021-08-22 12:58:37
Dog as a pet: requirements, basic equipment, training and dog groomer