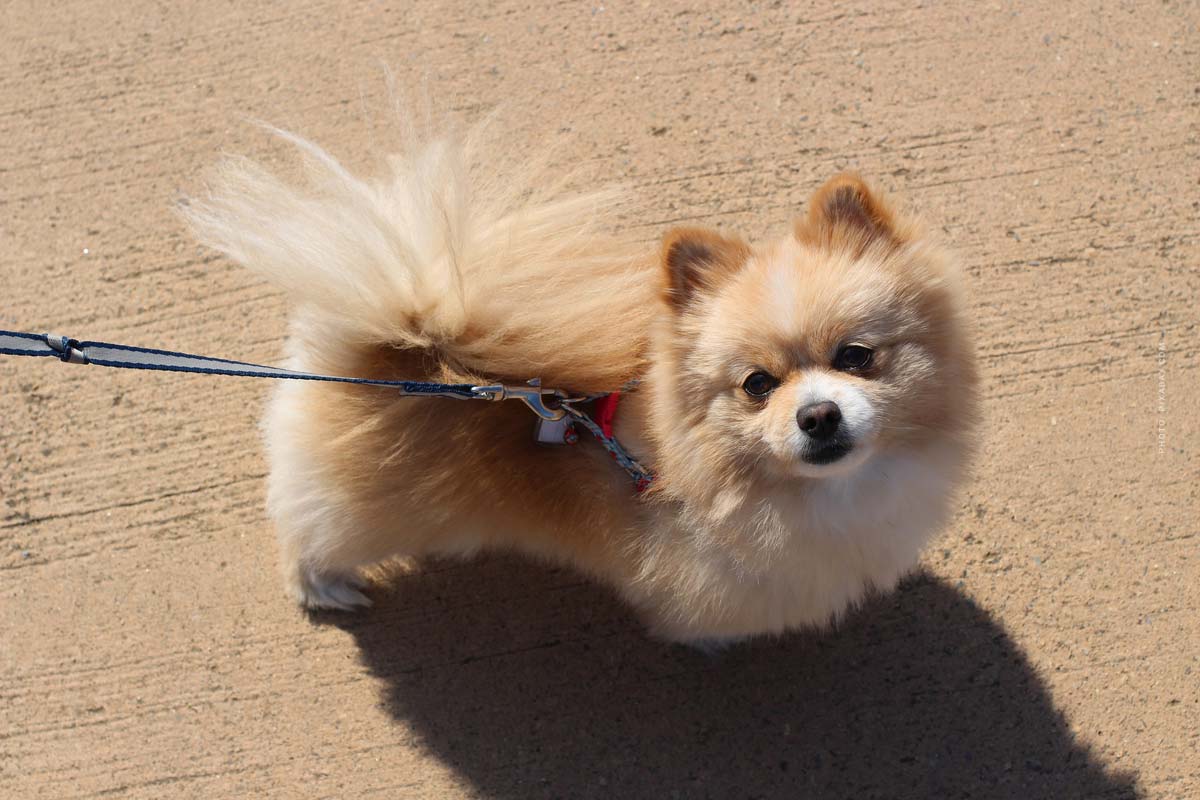 Buying puppies in Cologne: pet supplies, vet, dog groomer, dog trainer – Recommendations
After the guide to the basic equipment for puppies and the tips for the first week with puppies, today tips for you as a puppy owner in Cologne! Where can you find the tastiest food and the best treats at reasonable prices? Which dog groomer is good and sensitive to the puppies, thinks about details such as the undercoat, so that the hairstyle is perfect? Which dog trainer can we recommend for your puppy and the first exercises or training sessions? Here is our Cologne Guide for your dog!
Pet supplies: specialized trade in Cologne
Whether small mini dog breeds under 30 centimeters such as dachshund, Jack Russell Terrier, pug or even dwarf spitz or even large dogs such as Doberman, St. Bernard, Bernese mountain dog or boxer. The A&O, as with us humans, good food and enough water. That is half the battle to be happy. If you then have a warm, cuddly place to sleep, life is almost perfect.
Food, leash, treats – specialized trade
Just as you take care of yourself, you must now take care of your puppy! As already described in the guide puppy, the very first way before buying your puppy, leads you to a specialty store for pet supplies for your puppy initial equipment.


Germany - Spain - USA
First of all you need food (dry and wet food), of course with a bowl (for food and water). In addition, a leash, collar and harness and a blanket for a cozy place to sleep. On top comes a little toy for chewing and distraction, as well as treats for reward. Then the insider tip for beginners: Puppy Pads!

Pet supplies: Tierliebeland
In Tierliebeland you can find everything for dogs and cats. The advantage: The shop is located in the city centre. So you can not only shop for yourself, but also make a little detour to Tierliebeland. The owner-operated shop has everything for dogs and cats, as well as a dog groomer. So you can kill 3 birds with one stone: haircut, food and accessories.
Why Tierliebeland? Be there once! In small talk, you'll quickly see that there's more here than just "selling products". Every puppy is special and the more importantly, food has a huge impact on their well being. Just think about yourself! Frozen pizza or freshly cooked? Even for puppies there are big differences between industrial product and … but go yourself and get inspired for your, little puppy!
On Google, Tierliebeland has a full 5 / 5 stars, with almost 100 reviews, a really good address for your pup!
Google Rating: 5.0 / 5.0 Stars
Address and directions:
Limburger Str. 39 in 50672 Cologne
Phone: +49 (0) 221 986 509 26
Dog groomer: short and long hair with love
You probably know this topic yourself: How do you find a good groomer you can trust? Hairdressers are a dime a dozen, but as a dog owner you quickly learn that good dog hairdressers are rare. Even in big cities like Cologne and Berlin. Now there is another special feature: You have bought a puppy! Accordingly, you have few hairdressers and even fewer who approach the job with the right love and do not see dogs as a "product", 4, 5 a day hairdressing. Therefore, we also have a recommendation for you here, which you and your puppy will love!
Taster day for puppies – get to know the dog salon
First of all, your puppy will not be coiffed immediately at a good groomer. The very first day is a little trial day for your puppy.
In this first taster day, your puppy will get to know the dog salon. Starting with the premises, to the hairdresser himself or herself, to a few of the tools: comb, scissors and hair dryer. Hairdressing is not done on a large scale, the baby fur is:
Removed from undercoat
Easily coiffed
After about 30 minutes and some small talk before and after, your dog has had his first appointment at the groomer! By the second visit, your pup knows the salon, the team, and the tools. This is the perfect way to prepare your pup for regular visits.
How often do you need to go to the groomer?
My little Pomeranian (Miniature Spitz) has to go to the groomer about every 6 weeks. I myself would even be willing to go 1x month, because so her fur is always neat and the hairstyle sits. Once a month wellness is ok or? Here is our recommendation for you in Cologne!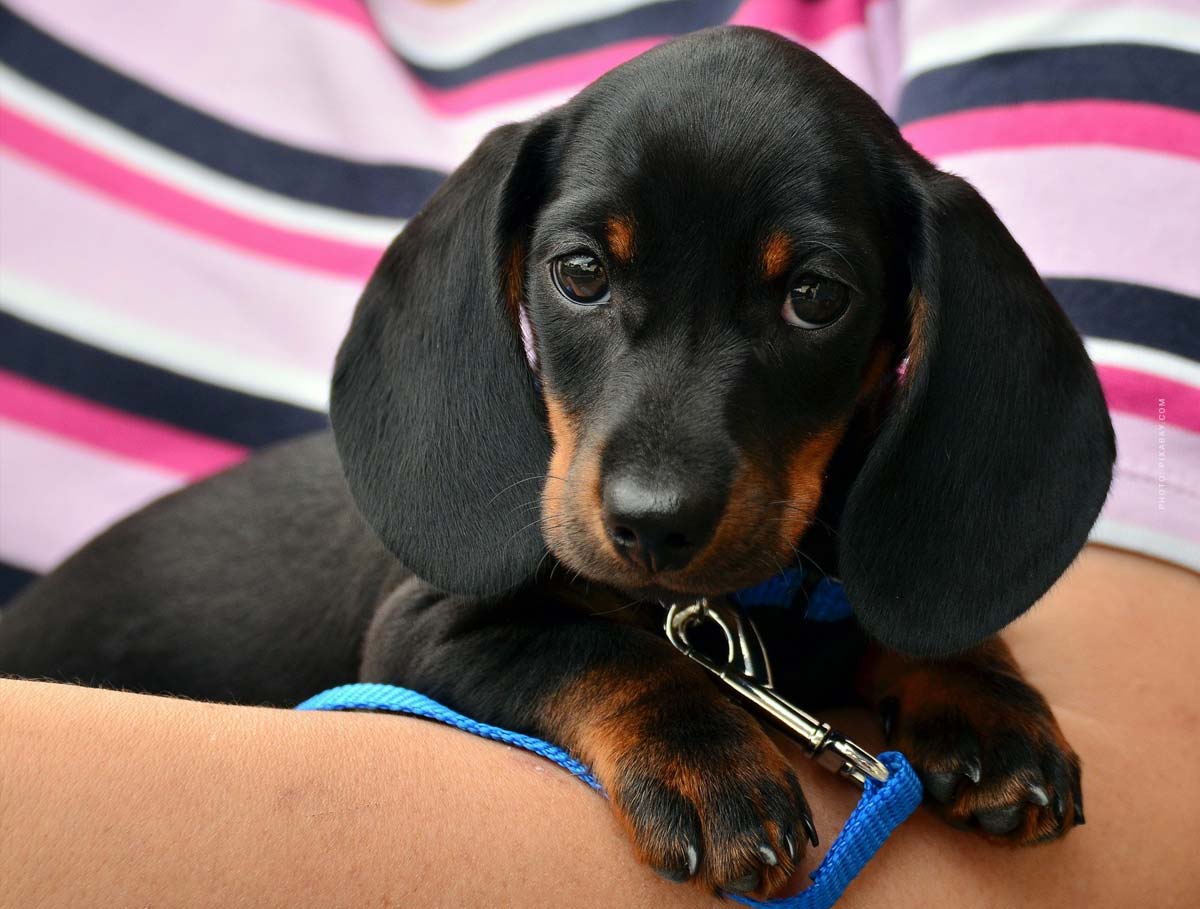 Dog groomer recommendation: Fellgeflüster
Why fur whisper? When I go to the groomer, I always tell him "go for it, you're the professional!". Just like I trust my hairdresser, I want to trust the hairdresser for my puppy. First, because little Peppa (that's my Pomeranian's name) is doing well and second, because I see the groomer 24/7!
Not only we love this salon, also on Google Fellgeflüster has whole 5 / 5 stars!
Google Rating: 5.0 / 5.0 Stars
Address and directions:
Wichheimer Str. 145 in 51067 Cologne
Phone: +49 (0) 176 539 055 25
Finding a Vet: Experiences and recommendations
For doctors I don't want to give you a direct recommendation, after all all doctors are great and do their best.
I will recommend this to you though: If you're looking for a vet, it's best to ask dog owners you see in your area. They've had a dog for a while and already have a vet that's good. So instead of just relying on search results, ask people in your area who have experience! If you don't know anyone directly or need a vet right now, make sure the vet is "not a big chain".
On our first visit to the vet, we were in a veterinary clinic and had to wait a whole 3 hours. Why? We relied directly on the search results. Two days later, we got a top recommendation from our groomer. Now we are with a lovely vet who works alone and takes care of each animal individually instead of making mass appointments.
Tips for good veterinarians:
Ask dog owners in your area for their experience or recommendation.
If searching via the internet: make sure it's not a big clinic. Rather a "small" doctor, with few, but good reviews.
At the vet you do all the standards, from chip (to recognize dogs) to the various vaccinations and also neutering.
Dog Trainer
Our next step with Neppa & Peppa, a good training for some standards. Starting with walking off leash, classics like man up and many, more little things you can train with your puppy.
Currently it's still a little too cold, but next month it's on!
Our first training, coming soon here!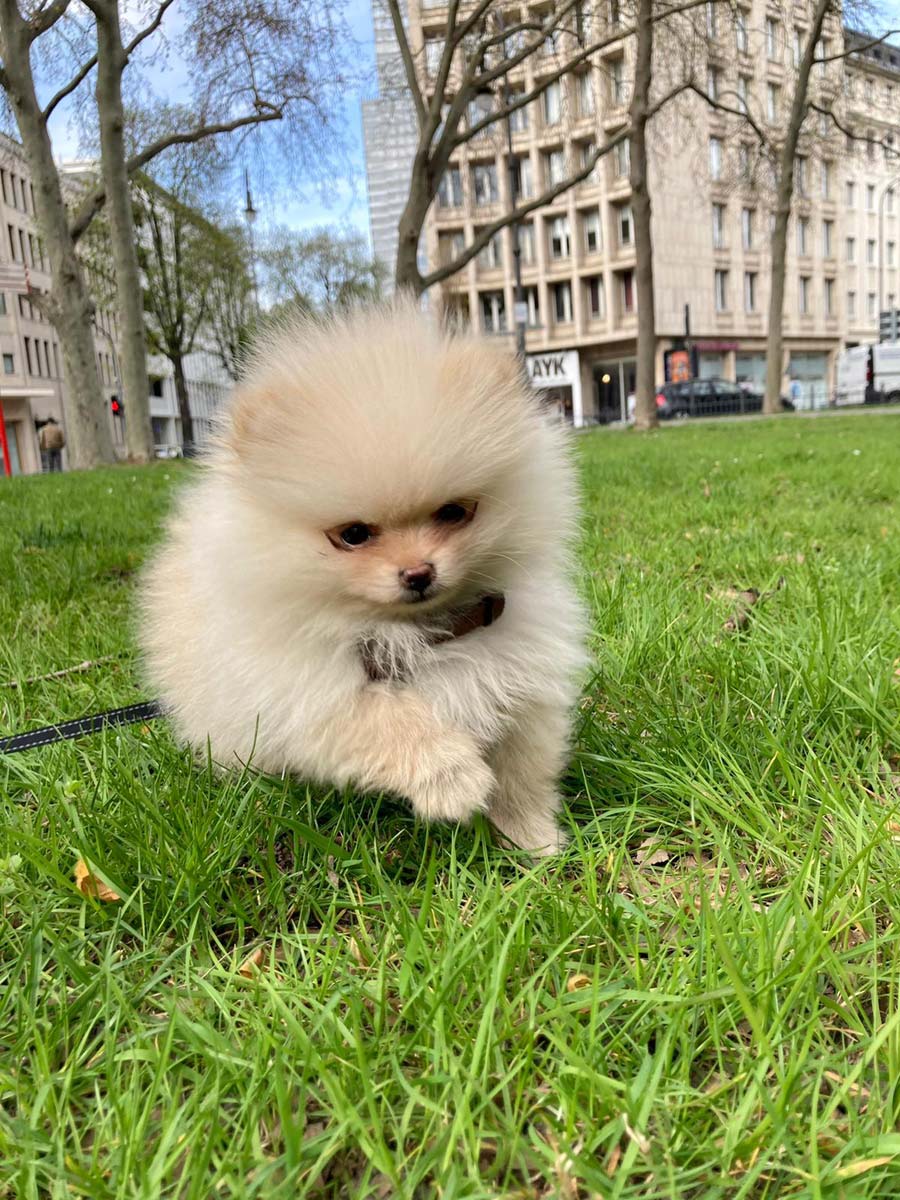 https://fivmagazine.com/wp-content/uploads/2021/04/pomeranian-zwergspitz-welpen-ratgeber-welpe-an-leine-nehmen-rausgehen-lernen-gassi-gehen-hund-fussweg-schaut-nach-oben.jpg
800
1200
F_kinski
/wp-content/uploads/2023/08/fiv-magazine-logo-news-influencer-fashion-interior-travel-real-esates.svg
F_kinski
2021-04-10 12:14:36
2021-07-17 17:08:32
Buying puppies in Cologne: pet supplies, vet, dog groomer, dog trainer – Recommendations