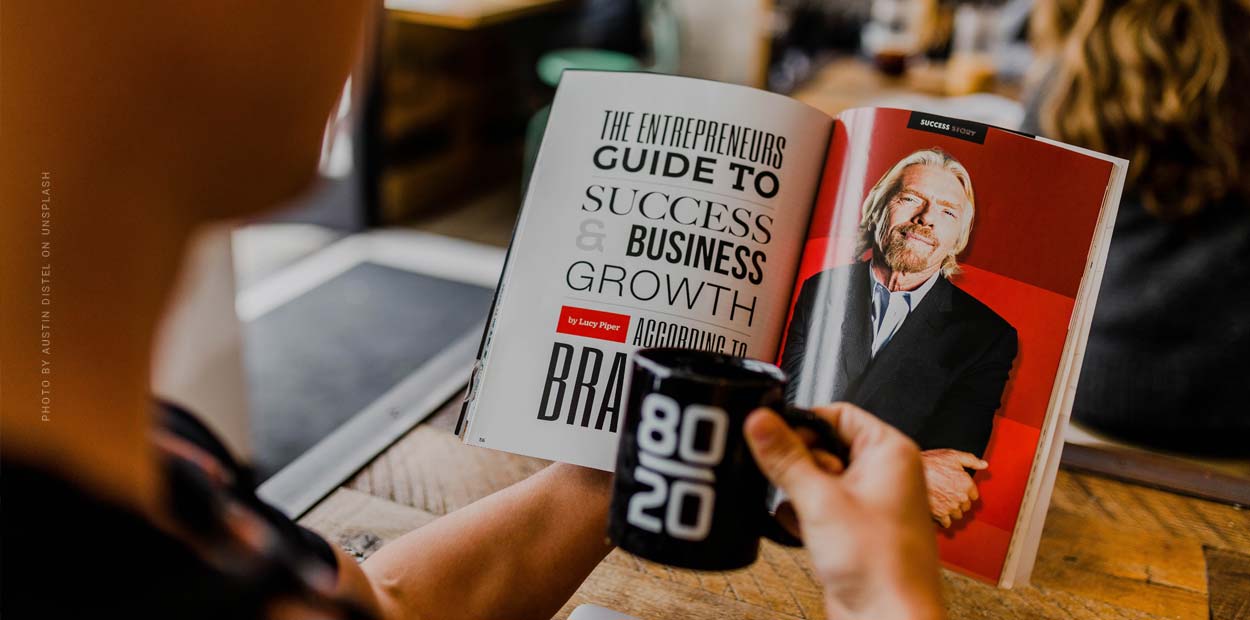 Earn money: Learning from the best – Top 5 entrepreneurs
Good entrepreneurs are always good salespeople. After all, sales are an absolutely essential part of any business. There are some business areas where the performance of the products is absolutely doubtful, yet there are resourceful traders who can sell everything. Not around otherwise, there are old-proven proverbs like "that can sell even vacuum cleaners in the Sahara". Of course, this applies not only to the vacuum cleaner representative, but also to new digital media. Today there is a personal look at role models!
Who are the top entrepreneurs when it comes to success?
Especially the topic "earn money" attracts many who want to earn money with the "earn money". The products behind it are absolutely dubious and mostly just standard know, stolen together from the internet. In so-called webinars (recorded videos that seem as if they are currently being recorded by chance) but also in personal conversations, methods are promised to earn money quite simply. Ultimately, it is rip-off that one "earn money coach" recommends the products of the other "earn money coach" and so earn in the end the provider. In return you get nothing but a few PDF's and the mentioned webinar.
The classic electric blanket on the coffee drive, completely pointless and overpriced. Nevertheless she is brought to the man and there are buyers! This is also the crux of the matter, there are entrepreneurs who sell and that without a real business model with added value. However, this is the smallest part of the entrepreneurs. The majority of entrepreneurs offer a great business model and are good sellers at the same time. The perfect mix!


Germany - Spain - USA
The goal for self-employed
So your goal is to be a good salesperson and also to offer a good business model with added value and benefits for the consumer.
Role models are important for young entrepreneurs, because of course you won't find many friends who share the same lifestyle. From evening thoughts that are less about leisure time, more about new business or finances, to working hours. While most have a classic job from 8 a.m. to 5 p.m., you'll either be on the road much earlier or much later. But role models are also important in order to see how it can run. Everyone has their own favorites.
may it be a little "nerd"?
In my lectures I always have a few examples to show us how different types of entrepreneurs are. From personal legends like Robert Geiss, everything done right, from entrepreneurship to family, from absolute greats like Carsten Maschmeyer to trendsetters, well born like Kylie Jenner but also the absolute nerd icons like Elon Musk and my favorite story about space travel, automobiles, banking systems and a domain name x.com.
You can learn from them. Be it the marketing of Robert Geissen, the sales genius of Carsten Maschmeyer, the PR machinery around Kylie Jenner or one of the new icons of our current time, Elon Musk.
In addition, we take a very interesting look at the topic fail. Elon Musk, Jeff Bezos or Bill Gates. Everybody's miscalculated before. Did you know?
Failed and Improved: Success Stories
Amazon wanted to found its own auction house (model eBay): Failed.
Amazon wanted to found a search engine (model Google): Failed.
Bill Gates (Microsoft) first software (still in high school) nobody wanted to buy it, even for free nobody wanted it, so he hired it. After that, "Micro-Soft"
Therefore we look on the one hand at the types of sellers, but we also take a short look at the other side of the moon, away from the functioning business models, at projects of the international top entrepreneurs who have failed.
5 role models – top entrepreneurs
Here's my top five entrepreneur.
Robert Geiss – Fashion and real estate
I find Robert Geiss absolutely inspiring, because he has a great family, has been with his wife for ages, gets around a lot and earns money at the same time. I like the TV series best, especially the scenes where they look at real estate, like islands. Robert grabs a sheet of paper, sits down on the beach and plans the land and buildings directly. When I work on my real estate project, there is no better inspiration in visual terms.
Robert Geiss started his career in the family business, a carnival outfitter. Later he and his brother founded the fashion brand "Uncle Sam", which he later sold profitably. Today he invests primarily in real estate. When I work on my new real estate project in the evening, there's nothing better than watching the entrepreneur's series on the side. A short excursion to the Maldives, a few new houses planned, maybe one bought by himself, all his marketing is extremely well clocked. The yacht is of course branded with the new fashion brand "Geissini". The TV team accompanies the travels and his wife produces a song called "Jetset". A little later the song becomes the title melody of the series. Vacation, family, marketing, business, all in one.
Carsten Maschmeyer – Financial products
Carsten Maschmeyer is one of the most interesting self-made millionaires. An absolute and genuine genius in sales. He made his big money with financial products, today he invests in numerous companies and of course is still involved in his old business. In Germany, Carsten Maschmeyer became known above all for his successful series "Cave of the Lions". In the show, three to four investors evaluate pitches of young start-up founders. What distinguishes him is that he is a very analytical and strategically thinking person. In spite of his possibilities, he keeps a very low profile. When you hear him talk and talk, whether with TV cameras or behind them, you feel this absolute entrepreneur in every word and every sentence. He has managed to take financial products (insurance) for the mass market to a whole new level.
Kylie Jenner – Reality TV and Beauty
Kylie Jenner should be mentioned because she is one of the new phenomena. Well-known family, excellent starting possibilities and optimally used. At the age of 21, she became the youngest billionaire in the world. What an achievement! After all, she could have been perfectly resting on her millions, but she is still interested in business. Your parents will be very happy!
Kylie Jenner also shows you that origin is everything. In my life I have also met many entrepreneurs, who without their parental home probably would not have been able to anything. But if you get the right consultants at your side right from the start and don't have to worry about finances, you've already won. Because this person and can immediately afford good employees and with that you do not have to think much yourself. What you have to deal with, there always will be. The only solution, you always have to run twice as long, twice as fast and twice as hard. If you do this for 10 or 15 years, you might be able to bring it to a similar level at some point. But it won't be easy. Especially if you have such people as competition, it costs nerves. You have to work hard, the others are on vacation. You keep asking yourself, how can they afford it? The bitter realization, you have to go through it. Entrepreneurship is not a social club.
Elon Musk – payment system and space logistics
This man should not be missing from any list when it comes to role models for entrepreneurs. Elon Musk is certainly one of the most inspiring people in the world. It all started with Paypal and other projects, today he is one of the pioneers in space travel. An incredible career.
Briefly described, everything started with the revolution of payment systems, namely PayPal. The great smart one was the symbiosis with Ebay. Today PayPal is almost standard as a payment system. But Elon Musk already had good ideas before PayPal and of course afterwards. With Tesla, he discovered one of the new technologies of the future at an early stage and was the first to start mass production of electric cars. A few weeks ago, the 100,000 vehicle rolled off the assembly line. Meanwhile more and more car manufacturers are jumping on the trend. Of course also by threatening CO2 certificates but also to get a part of the cake. Sky is the limit! That's why Elon Musk is of course also in the current race into space among the multi-billionaires. Elon Musk also knows how to use his own network and last year he launched a Tesla into space with a SpaceX launcher. Naturally worldwide with live transmission. Wow. Wow.
My favorite story is the one from x.com. As a nerd, I'm especially fond of this story. At that time Elon Musk sold the domain in a package. Now, many years later, he has bought it back for three million. The page is empty, hardly any source code, a simple X. Not even an https certificate has the site. The love for a domain can be so great!
Personal experience
Think big! A source of inspiration that I always carry inside me and even in tattoos on my skin. Big and small stars that stand for the fact that I always set myself goals that I will probably never reach. What's the matter with you? If I only set myself small goals, I reached them quickly and then? Motivation is an extremely high drive. The higher the goals, the more motivating it is to be one of the few to achieve them. An example? After my advertising agency I absolutely wanted to found a model agency. The name "CM Models" had done it to me so, since all domains were free. Free PR with a slightly different brand name and the complete domain package. No sooner said than done. 24 months later, the entire network (3 agency brandings) was on page one. Not only in German, also in English for keywords such as:
Model Agency Berlin
Model agency Hamburg
Modelling agency Tokyo
Modeling agency Chicago
Modeling agency Los Angeles
All that's missing is New York and London. If I had set myself the goal of becoming "number 1" digital in Germany, I would probably never have taken any other steps. It was clear right from the start that the brand positioning would be international and that all systems and structures would be designed in such a way that we could achieve the goal quickly and efficiently.
Set yourself big goals!
"Think big" or "stay hungry, stay foolish".
Steve Jobs
Steve Jobs, the legendary founder of Apple, currently the most expensive company in the world. He died a few years ago and is still known to almost everyone today. Famous quotations like
"stay hungry, stay foolish"
have been quoted ten thousand times.
https://fivmagazine.com/wp-content/uploads/2019/07/top-5-unternehmer-startup-usa-bekannte-gruender-liste-amazon-microsoft-kylie.jpg
620
1250
Lisa-Marie
/wp-content/uploads/2023/08/fiv-magazine-logo-news-influencer-fashion-interior-travel-real-esates.svg
Lisa-Marie
2019-10-25 07:00:33
2020-11-11 11:59:33
Earn money: Learning from the best – Top 5 entrepreneurs