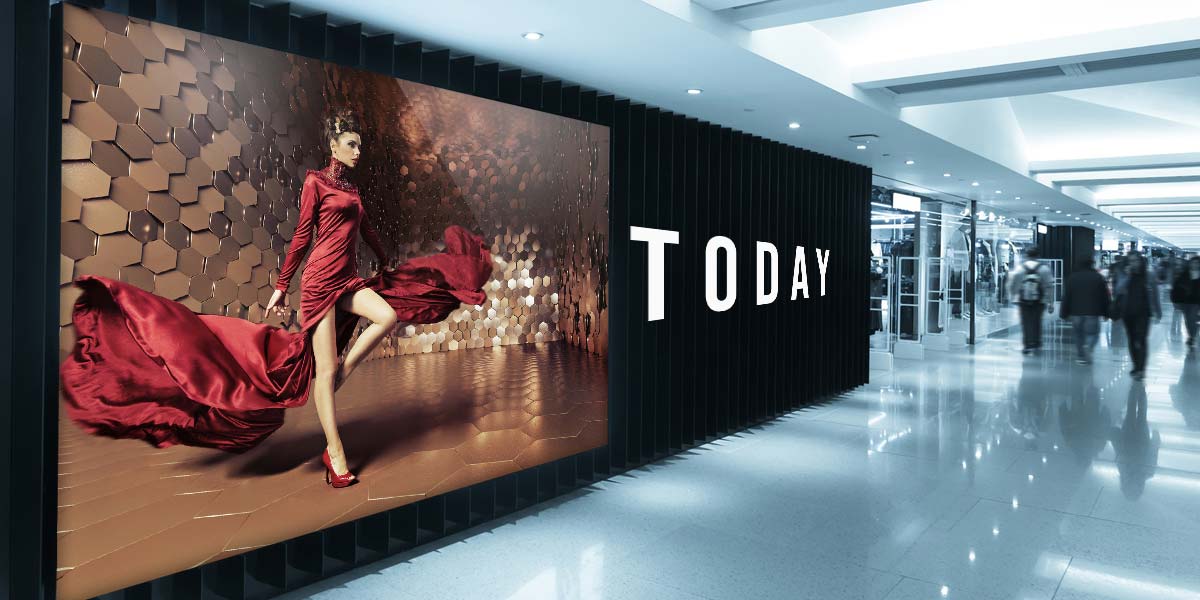 How much does a fashion show cost? Planning, organization and help for designers
Not everyone can afford a professional fashion agency! 50 guests, 100 guests or the very big shows with 500+ invitations to fashion editors, influencers and VIPs. 500 people are not 100 and accordingly higher wattage numbers need amplifiers, cables, etc. Not every fashion show takes place in a suitable location, often designers even look for the "new" and "extravagant". Whether old warehouse in industrial style or Renaissance real estate with pompous reception halls and ballroom. It's all open upstairs! Whether LCD video wall with animated scenes of the brand logo or video production with drone scenes. Everything you need in 2019. But let's start with the absolute basics, for everyone who wants to plan their own fashion show!
This is part of every fashion show
Basics for each catwalk
A basic fashion show means we keep everything simple! Just like most shows at Fashion Weeks like in Berlin, Paris or Milan. The focus is clearly on the fashion pieces of the new collection! All you need is a nice location, models and make-up artists as well as dressing aids, without much Tam Tam. Well choreographed (please never forget the choreography), with perfect flow, music and moderation. No show with lights, no LCD screens in front of the catwalk, no goodie bags for everyone. The perfect show.
High Fashion: LCD Screens, Goodie Bags and Light Shows
High Class can include LCD screens with animation or even light show. Depending on the location or selection, it could be 100,000 Dollar, for example if 500 guests (or 1,000 guests as here at Victoria's Secret) are to receive Goodie Bags or if chairs have to be exclusive instead of just wood / plastic.
Calculation: That's how much a fashion show costs
We did the math for you! This is what you need for your first fashion show, including technical details such as sound system and light setting.
Equipment for catwalk, music and light
The equipment differs depending on the fashion show. But music from a DJ or notebook is obligatory for every show. Who does not only plan for 50 guests, he needs the right watt number to reach all guests. Tip: Think of moderation.


FragranceTip.com by FIV
Sound system for DJ and moderation
The prices are valid for the daily rent (24 hours).
DJ desk, Notebook 71,40 Dollar
Cable (power, audio)
Millenium SP31 (monitor distributor) 16,00 Dollar
Power amplifier 750W – AA VX-1500 39,00 Dollar
Microphone – Shure 18,00 Dollar
XL Audio Boxes (depending on location, min. 4x) – Fullrange 38,50 Dollar
XL Audio Boxes – Subwoofer (min. 2x) 63,00 Dollar
Spacer rod (min. 3x) 15,00 Dollar
Cable Defender 6,50 Dollar
HK projector (box tower) 299.00 Dollar
GEMA (Germany) 240,00 Dollar
Other like power cables and audio cables
Power cable OR Normal per meter 2.25 to 1,125.00 Dollar
500m
sketch: Location, catwalk and construction

Platform elements for the catwalk
Catwalk – optional when ground is needed
Walkwalk elements per m² – Basic 27,00 to 8.100,00 Dollar
100m x 3m
Print (back wall) / LCD wall with effect (colour play) 6.530,00 Dollar
Video / Sound Design 730,00 Dollar
Side elements or stage curtain
Guests and seating at the fashion show
Seating for up to 500 guests 8.45 to 4,225.00 Dollar
Goodie Bags Front-Row (200) at 4,000.00 Dollar
Other like fog machine
Dollarlite ICE NB-150 Ground Fog Machine 89,00 Dollar
Fog fluid 20,00 Dollar
Ice 5,00 Dollar
Light installation and spotlights
If we have daylight, many points of the light structure are omitted. At evening events and light over the catwalk, the following costs come in approximately.
stage for models and singers
structure of supporting element (depending on location)
F33 cross beam per m 11.50 to 2,990.00 Dollar
at 100m (40 H, 200 L, 20 Q)
F33 T35 Traverse Connector (20) 23.00 to 460.00 Dollar
F33 T36 Traverse Connector (14) 23.00 to 322.00 Dollar
F33 C32 Traverse (4) 26,00 to 104,00 Dollar
F33 Baseplate XL (10) 39,00 to 390,00 Dollar
H30V Baseplate S (10) 19,00 for 190,00 Dollar
Bptec connecting clamp (140) 1.75 for 245.00 Dollar
Lightmaxx Platinum CLS 2 Tri LED 299.00 Dollar
Showtec Phantom (min. 20) 39,00 for 780,00 Dollar
light mixing console 105,00 Dollar
Location – Mounting for lighting system
PAR 64 LED (min. 10) 21,00 to 210,00 Dollar
Base plate (min. 10) 3.00 to 30.00 Dollar
Other
adhesive tape
Marking tape
Furniture and exclusive pieces
standing table (20) 22,00 to 440,00 Dollar
Personnel guidance system 29,00 to 290,00 Dollar
Event range – Input
Press wall (logos) 790,00 Dollar
Beamer or video wall – ZM5000 Full HD 249.00 Dollar
Notebook for beamer 50,00 Dollar
Cable for beamer
Blocking systems (Entrance)
Barrier tape
Folding tent (rain cover) Premium 4x8m (2x) 199,00 to 398,00 Dollar
standing table (8) 22,00 to 176,00 Dollar
socket outlet (outdoor) with 1.4m (8) 2.50 to 20.00 Dollar
Personnel guidance system 29,00 to 290,00 Dollar
event area – backstage
Personnel for the show: choreographer, models and make-up
Choreographer / Organizer (1) 1.200,00 Dollar
Model Selection – Live Casting ?
Models (15) 500,00 for 7.500,00 Dollar
Make-Up Artist (5) 300,00 for 1.500,00 Dollar
Tightening aids (8) 80,00 for 640,00 Dollar
Security, lighting technician and construction / dismantling
Gastronomy exclusive
Sound technician (1) – optional 300,00 Dollar
Light concept – optional 300,00 Dollar
Assembly / disassembly aids (1) 140.00 Dollar
DJ (1) costs 1.340,00 Dollar
Singer for 1.300,00 Dollar
Light designer – optional for light installation
Assembly / disassembly aids (2) / Transporter 180.00 to 360.00 Dollar
Security (6) 120,00 for 720,00 Dollar
Door (4) 150,00 to 600,00 Dollar
Assembly / disassembly (8) 40,00 to 320,00 Dollar
Cleaning staff (3) 45.00 to 135.00 Dollar
PR / Influencer for public relations
Headliner VIP + Influencer for PR and invitations
Influencer Invitation
VIP – By PR Agency / Client
Invitations and seating
PR work / agency on site / press accreditation 4.000,00 Dollar
Invitations Print and Design 700.00 Dollar
Content Creation for fashion magazine and social media
Social Media Channel and Content 1.200,00 Dollar
Video production backstage + show + drone 2.350,00 Dollar
https://fivmagazine.com/wp-content/uploads/2019/02/fashion-show-modenschau-costs-price-help-kosten-preise-hilfe.jpg
600
1200
Stephan
/wp-content/uploads/2023/08/fiv-magazine-logo-news-influencer-fashion-interior-travel-real-esates.svg
Stephan
2019-02-01 17:49:24
2020-11-10 15:42:36
How much does a fashion show cost? Planning, organization and help for designers